You Can Get Free Mini Massages, Acupuncture, and Facials at BWP Boot Camp
Introducing the Glow Lounge, your destination for pampering at Be Well Philly Boot Camp.
---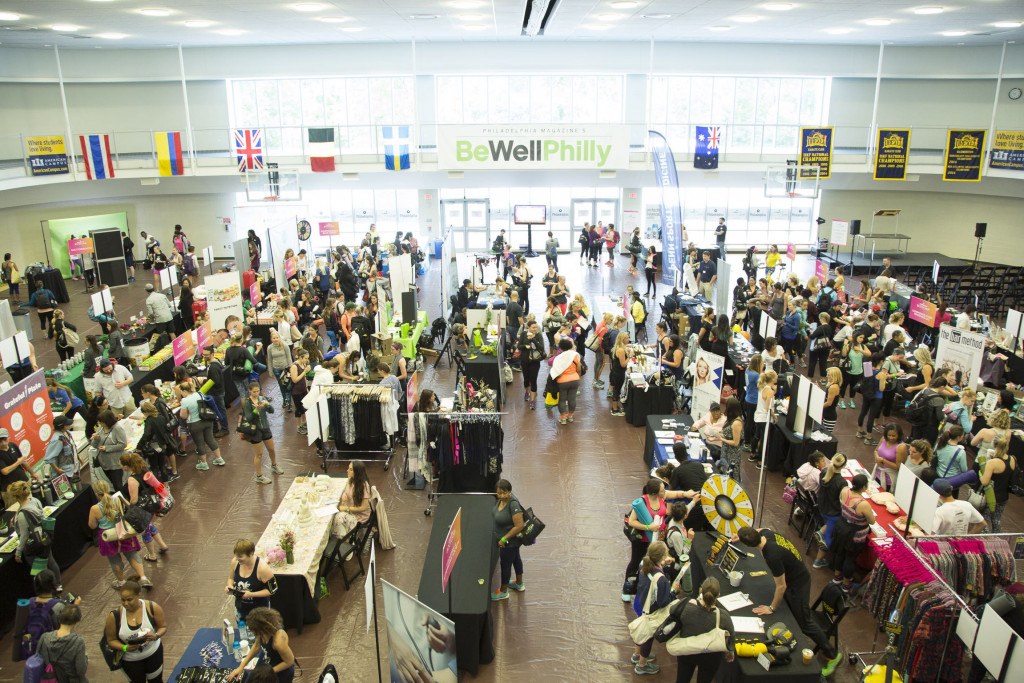 It's almost time for the best day of the year, a.k.a. Be Well Philly Boot Camp. While you're going to get in some killer workouts and try some delicious healthy food, we know that being well goes beyond just sweating and eating.
Since we could all use a little more time for self-care, this year, we're adding the Glow Lounge to the Boot Camp Healthy Marketplace. Think of it as your destination for a little pampering and self-care throughout the day.
In the Glow Lounge, you'll find teams of pros ready to help you unwind, restore, and glow from the inside out. You'll want to visit the Won Institute of Graduate Studies, who will be dealing out facial acupuncture services — which are actually used as an alternative to Botox. Score!
Beverly's Brows will further boost your skincare game with mini facials, while you can stop by Toppers Spa/Salon's table for chair massages, hand massages, and skin consultations. And if your hair is struggling to stay in that ponytail, Priv will be on hand with a braid bar to slick those fly-aways back into place.
But since what's on the inside matters just as much as what's on the outside, OnPoint Nutrition will also provide some complimentary one-on-one consultations (hello, new healthy eating habits!). And City Hydration — the IV therapy lounge that's pretty good at curing hangovers — will have B12 shots and IV therapies (both their Standard Hydration and their Health and Energy infusions) available for purchase.
It's our goal that you leave Boot Camp feeling absolutely amazing, and we're pretty sure that with all the great workouts to push you and all of these services to help you recover (plus, you know, a healthy happy hour to close the day), feeling amazing is kind of guaranteed.
We can't wait to see you all on June 2 — and if you don't have a ticket yet, find them here!
Like what you're reading? Stay in touch with Be Well Philly—here's how:
---
---