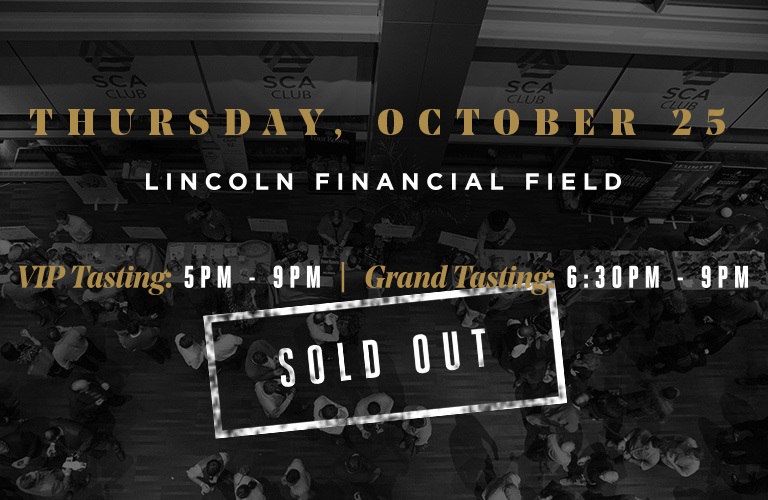 Enjoy 250+ premium distilled spirits including whiskey, scotch, vodka, gin, rum, tequila, cordials and handcrafted cocktails—all in one night!
---

VIP Experience
Purchase a VIP ticket and enjoy exclusive tastings of ultra-premium spirits, early access to the tasting floor and a $15 token for the on-site Fine Wine & Good Spirits store (that night only).
---

Interactive Spirit Lounges
Experience your favorite spirits in ways you've never thought possible with exclusive interactive spirit lounges.
Old Forester Old Fashioned
Cocktail Competition
---
Don Julio: The Man, The Legend
Cheers to the life and passion of the creator of the world's first luxury tequila.
---
Southern Comfort: The Grand
Ole' Drink Of The South
Southern sounds where music flows like whiskey. Take a trip down to NOLA and sip and sway in an authentic jazz bar.
---
Ole Smoky Moonshine: The
Taste Of Tennesse
Tour the look alike distillery and experience all the flavors. Come on, live a little!
---
Powers Irish Whiskey
Power the night with the truest expression of Irish whiskey. Discover the Powers Collection for yourself!
---
Bacardi Rum Room
Your tropical oasis awaits you. Come inside and relax with a refreshing Bacardi or Havana Club rum cocktail.
---
Dad's Hat Rye Whiskey
Sip local and explore rye the right way.
---
Belvedere Vodka Studio
Experience the sacred art of Belvedere and live visual art performed by Laolu Senbanjo. Limited edition bottles available at the on-site Fine Wine & Good Spirits Store.
---

Delicious Bites
Taste amazing food from some of Philadelphia's top restaurants that will pair perfectly with the night's selection of whiskey and fine spirits. Here's a taste of what you will enjoy:
---
Special Guest
Meet & greet with Food Network's celebrity chef Robert Irvine!
Robert Irvine is an award-winning chef, fitness authority and philanthropist best known for his long-running Food Network shows Dinner: Impossible and Restaurant: Impossible. In 2017, Robert Irvine teamed with local distillers Boardroom Spirits as co-owner to provide 'better for you' spirits. Enjoy samples at this year's Whiskey Fest from Robert's live cocktail demonstrations!
---
---
Scenes from 2017









Check out the highlights from our 2016 Whiskey & Fine Spirits Festival!
---
+
Yes, more than 20 of Philadelphia's best restaurants will sample food at the Festival.
+
Yes, there will be seating available in select lounge spaces.
+
Guests typically dress in business casual attire for this event.
+
Yes, we encourage you to do so! There will be an on-site Fine Wine & Good Spirits store where you can purchase spirits.
---
Where is Philadelphia magazine's Whiskey & Fine Spirits Festival located?
Lincoln Financial Field, Philadelphia, PA
---
@phillymagevents | #phlwhiskeyfest | phillymag.com/phillymagevents
Always wear your seatbelt and please don't drink and drive.
---
For event sponsorship and advertising opportunities, please email Jessica Malone at jmalone@phillymag.com for rates, custom packages and more information.