Look at All the Amazing Workouts You'll Try at Be Well Philly Boot Camp
The schedule for BWP Boot Camp 2018 is now LIVE. If you don't have tickets yet, now's the time!
---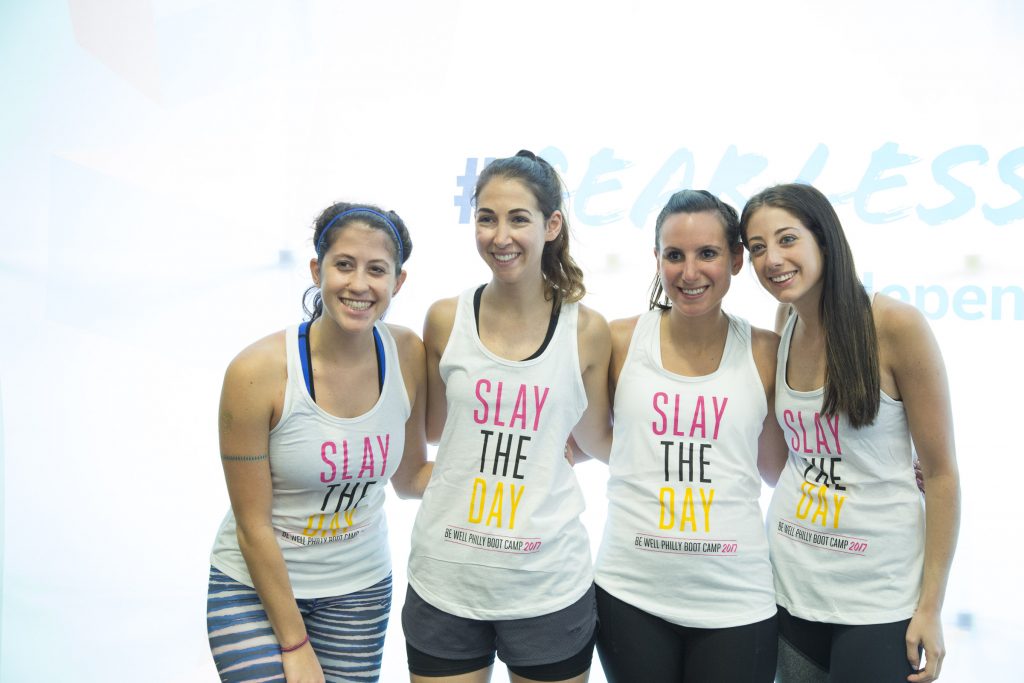 If Be Well Philly had a birthday party, it'd look an awful lot like Be Well Philly Boot Camp — and you'd totally be on the guest list. BWP Boot Camp is our favorite day of the year, because not only is it totally PACKED with workouts from the city's best instructors and health chats from Philly's brightest minds, but it's also our chance to hang out with all of our fitness friends — a.k.a. YOU!
If you have been waiting to peek at the schedule before nabbing your ticket, good news: the schedule is now live, and you can check it out here. We think you're going to like what you see. I mean, what's not to love about working it to the pop queens, doing yoga to R&B hits, and dancing to Beyoncé? Then there's the health chats — we personally can't wait to hear more about what's up with gut health and how to use meditation to deal with all our stress.
With all these amazing classes, plus breakfast, lunch, happy hour, and the Healthy Marketplace (where you know we'll be snagging samples and checking out all our favorite products!) we're just really, insanely excited for June 2. Our insides look something like the following — and we hope yours do too:
BWP Boot Camp is scheduled for June 2 from 9 a.m. to 3 p.m. at Drexel Recreation Center. Get your tickets here, then get ready to party, fitness-style.
Like what you're reading? Stay in touch with Be Well Philly—here's how:
---
---