Townsend Wentz Plans a "Down-and-Dirty" Spanish Tapas Restaurant for Midtown Village
Oloroso will open on Walnut Street this Fall.
---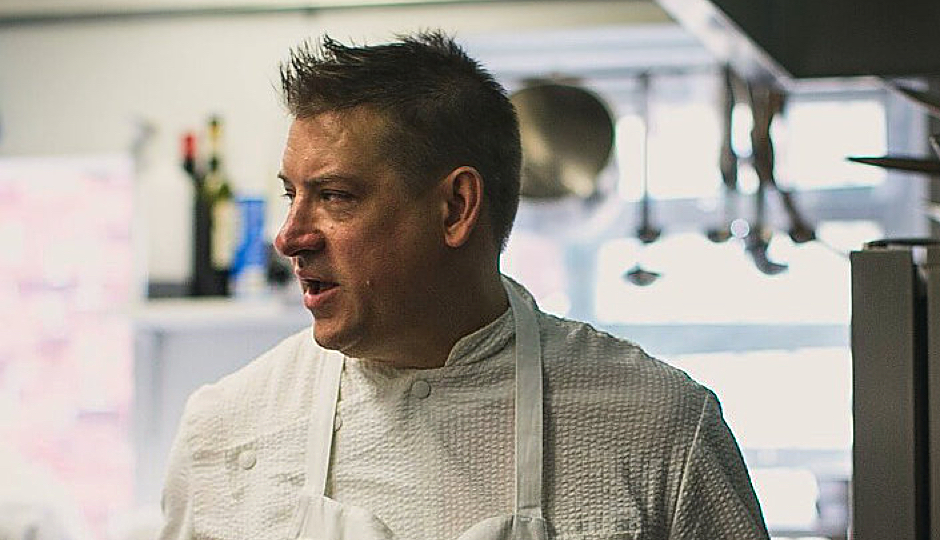 Remember when "modern Spanish tapas" restaurants were all the rage? It was a grand ol' time (in the early '00s), when chefs could charge big mark-ups on tiny bites of food dressed in micro-greens, stamp the word "tapas" on it, and sling it out into the dining room where hungry guests would crowd around three peas on a shiny earthenware share-plate and call it a night. We loved it. Ate it up. Small plates? How European.
And then, we — like we always do — got bored of it. Sure, Amada, Tinto, and Jamonera are all still there, alive and well. But we maxed out with our frou-frou Spanish restaurants, and slowly but surely, the tapas craze came to an end.
Well, kinda.
Really, it was just in hibernation. And it woke back up in this year. By the end of 2017, Philly will have seen the openings of at least two big-deal Spanish restaurants. The first already opened on East Passyunk Avenue: Barcelona. The second will be by Tod Wentz — chef-owner of one of the best French restaurants in Philly, Townsend, and one of the best Italian restaurants in Philly, A Mano. His third concept, opening in the old Petruce et al. space at 1121 Walnut Street, will be called Oloroso (after the sherry varietal).
The team — which includes sommelier Gordana Kostovski and Lauren Harris (who, together, put Townsend on Wine Enthusiast's Top 100 wine restaurants in the nation) — is shooting for an October 1st opening after some cosmetic renovation to the dining room and bar area. Wentz is calling Oloroso a "down-and-dirty Spanish restaurant", by which he means "rustic and super traditional", like sherry-glazed pig heads, giant paellas, and seafood galore (he's especially excited about getting in the rare Spanish delicacy percebes, gooseneck barnacles that look like tiny dinosaur feet). The bar will be stocked full of sherry and vermouth, plus, of course, an extensive Spanish (and not) wine list.
"I'm doing what I know and love about Spanish cuisine," he says. "I'm not doing a 'concept', I'm cooking what I want to eat."
He's aiming for casual and fun — tapas under $10, lots of items to share with big groups, "something for everyone." A place where you'll be able to have a great experience at a reasonable cost.
"Unless you want to blow it out. Then… we got you, too."
---
---