This Surprise Date at Citizens Bank Park Turned into a Marriage Proposal
It's a home run in our book!
---
Philadelphians definitely don't shy away from creative marriage proposals. We've seen proposals spelled out on the Tower Theater marquee, written on a Post-It note, and even done in the middle of a snow storm. Today, we're sharing the engagement of Luke Butler to Megon Ungar at Citizens Bank Park, home of our very own Phillies baseball team. The couple has a tradition of surprising each other with secret dates, and, as you'll see from these photos by Jessica Flynn Photography, Luke pulled off the ultimate surprise for Megon earlier this month.
When they're not planning secret dates, Luke and Megon are huge baseball fans and love watching the Phillies play at Citizens Bank Park. (Baseball has always been a huge part of Megon's life—her father took her to her first game when she was just four weeks old.) Since they spend so much time at the ballpark, Luke knew it was the perfect place to pop the question.
RELATED: Here's How Much it Costs to Propose at Citizens Bank Park
Fortunately for the groom-to-be, the couple has a good friend that works for the Phillies. After placing a call to his Phillies contact — who immediately reacted with an an enthusiastic "Yes!" — Luke got on the line with Megon's parents to see if they could fly down for the weekend. The next call went to Megon's bestie, who also confirmed she'd be in town for the big event. The plan was coming together flawlessly, but that didn't last long.
The day before the big engagement, the weather turned and Philly got hit with a terrible nor'easter. Luke was worried this storm would ruin his plan, but Saturday morning brought sunshine, which cleared the field of all snowy remnants. The plan was still on.
Under the guise of one of their secret dates, Luke blindfolded Megon and they set off for the field. Not taking any chances, Luke enlisted a friend to drive them so that an Uber driver wouldn't accidentally spill the beans about their destination. Upon arrival, Luke guided Megon out of the car and onto the field, got down on one knee and told her to take off her blindfold. After an excited nod, the newly-engaged couple embraced while their loved ones emerged from the dugout.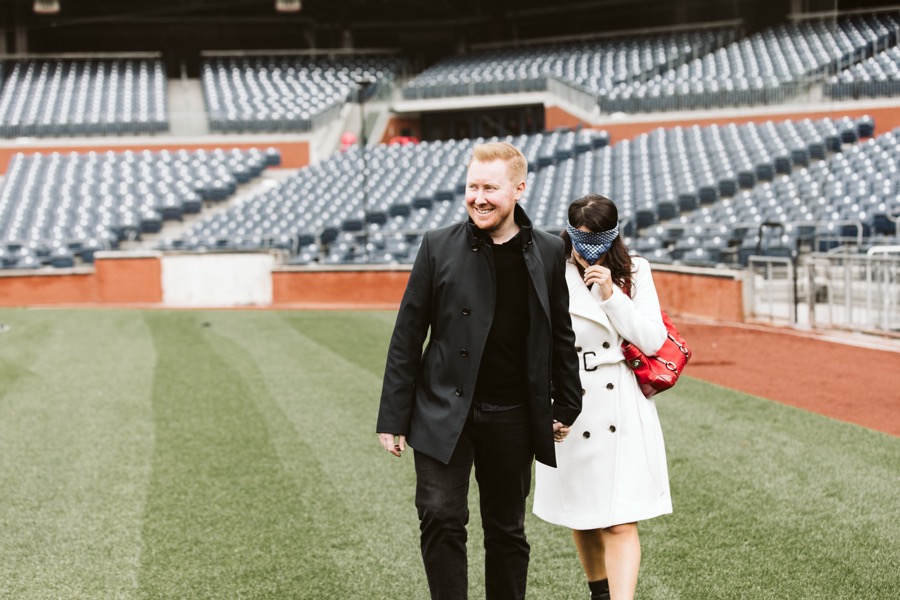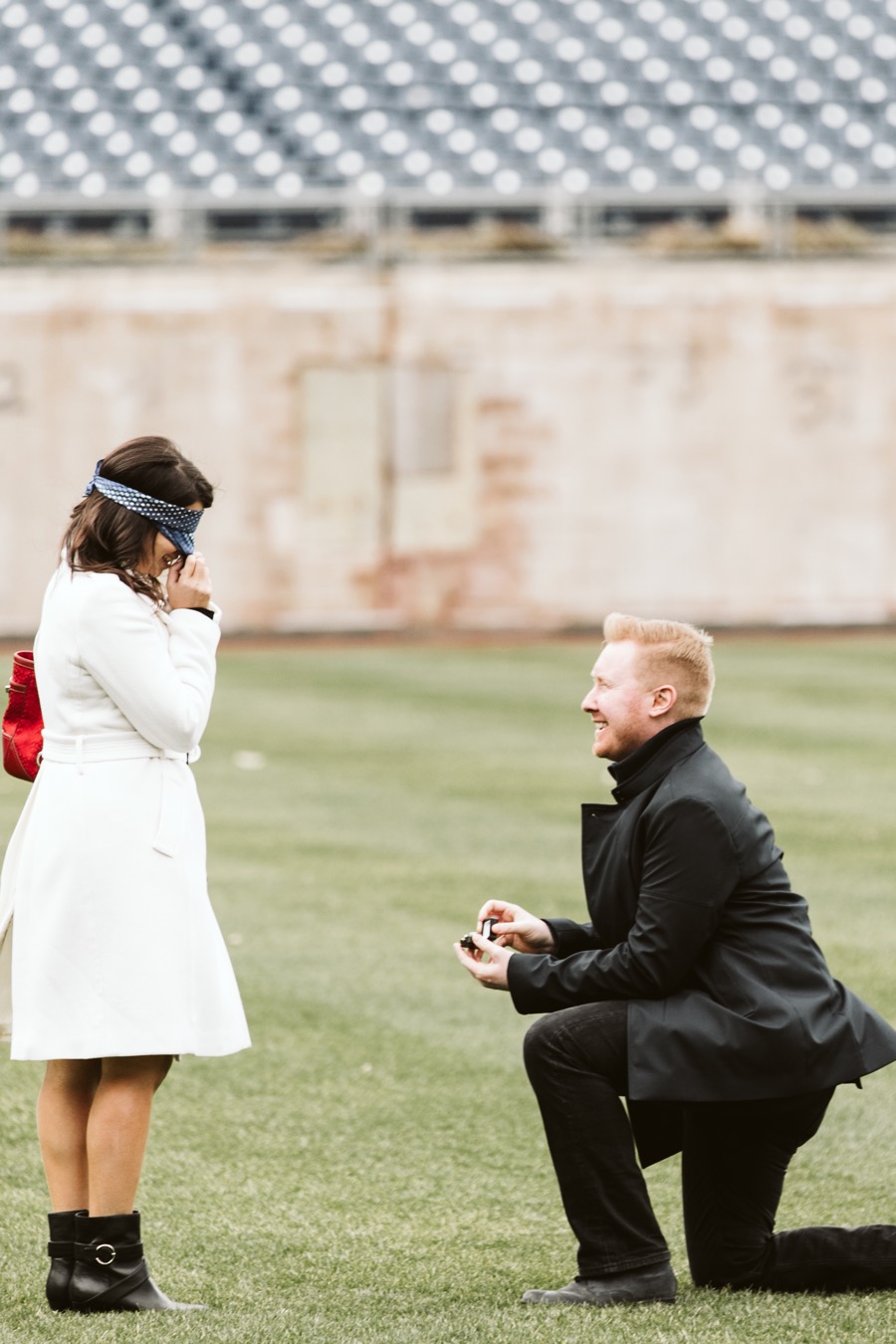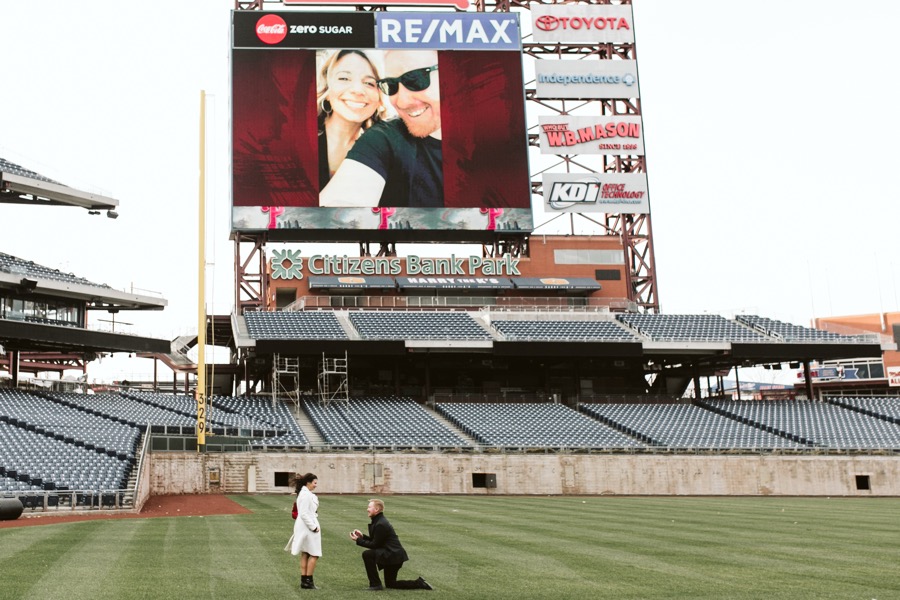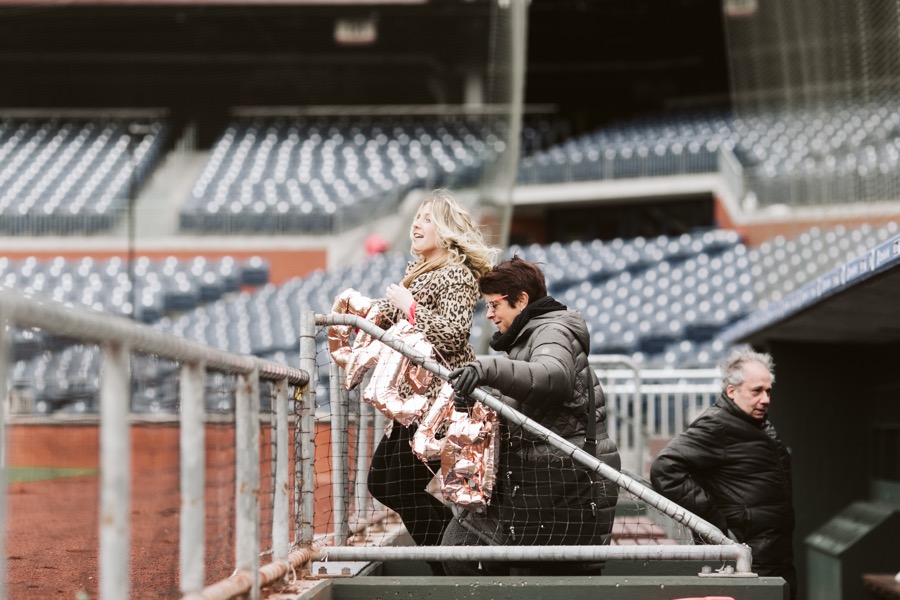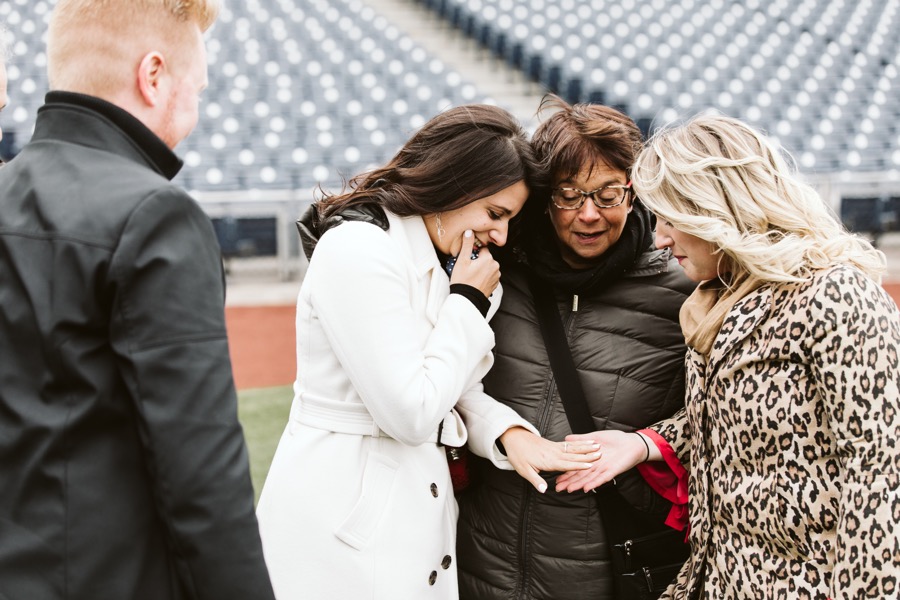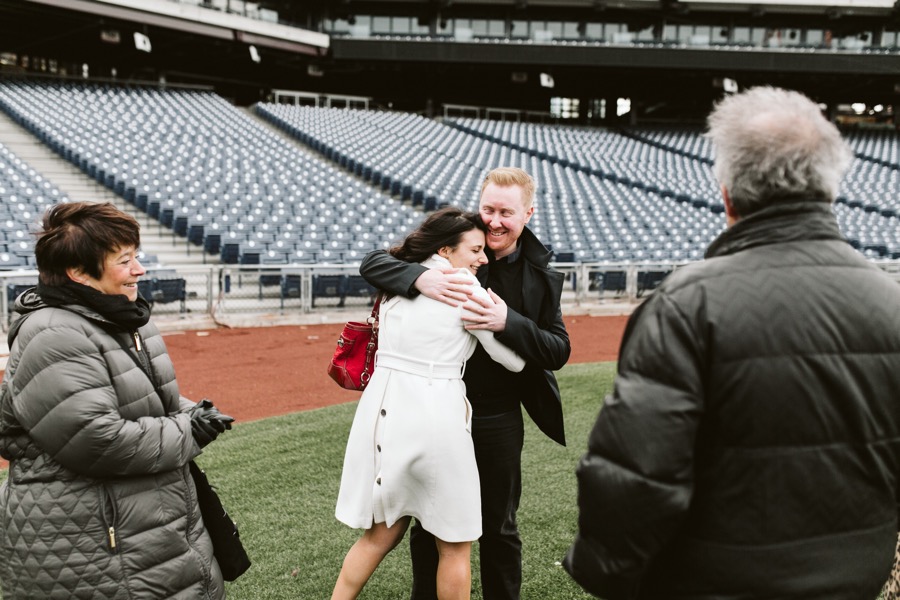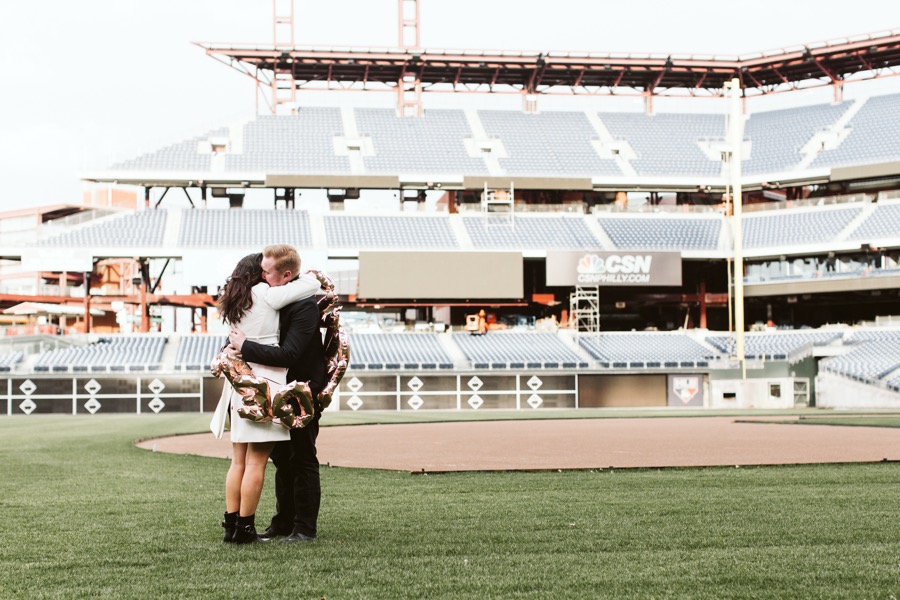 The group celebrated with cocktails at Parc before dinner at Talula's Garden. In the days following, Luke and Megon flew to London to surprise his family with the news.
Get more great content from Philadelphia Wedding:
FACEBOOK | INSTAGRAM | NEWSLETTER | PINTEREST
Getting married? Start and end your wedding planning journey with Philadelphia Weddings' guide to the best wedding vendors in the city.
---
---