8 Incredible Party Wedding Venues Around Philadelphia
These area spots ensure a particularly rocking good time.
---
Delivering the latest in style, inspiration, helpful tips and tricks, and everything else you need to know to plan the perfect Philly wedding.
So of course you're excited to get married, and to have a beautiful wedding ceremony. But deep down, you're mostly thrilled about the chance to throw a great party for all of your friends and family — those people you dearly love, but don't get to see all the time (or all together!) We can totally get behind that.
To help you out with your grand plans, we've compiled a list of some of the best party wedding venues in the Philadelphia area. Check them all out below, then start planning your perfect wedding party!
3502 Scotts Lane, East Falls.
The former Peche space is now under the direction of seasoned Philly event company Brûlée Catering, and with the change in management come a few much-needed updates (roof repairs, a fresh coat of paint, and new bar and room-divider options). What didn't change is the sprawling, purposefully minimalist warehouse-style setting. With concrete floors, large-scale wrought-iron windows and endless layout options for up to 750 guests, this versatile space can take on whatever party vibe you'd like.
140 North Columbus Boulevard, Old City.
This restaurant/theater hybrid not only has it all; it has it all in one spot: an elevated stage for the band, a wraparound bar conveniently situated between where you'll dance and where you'll eat, expansive views of the Ben Franklin Bridge, and a beer garden decked out with picnic tables and games like cornhole and ladder golf. (The editor of our very own Philadelphia Wedding magazine picked it for her own nuptials this summer!) The building was originally used as a water-pumping station at the turn of the century, so all that old brick, salvaged doors, and the giant second-story tank — you know, industrial chic — are as authentic as it gets.
19 South 22nd Street, Center City.
Not all great parties are defined by a packed dance floor. Instead, spark interesting conversations by hosting your day at the home of the Mütter Museum. The venue will keep its medical-oddity exhibits open for self-guided tours, which means guests can explore slivers of Albert Einstein's brain, Civil War-era amputation kits, and a collection of 139 human skulls while mingling during cocktail hour.
25 East Allen Street, Fishtown.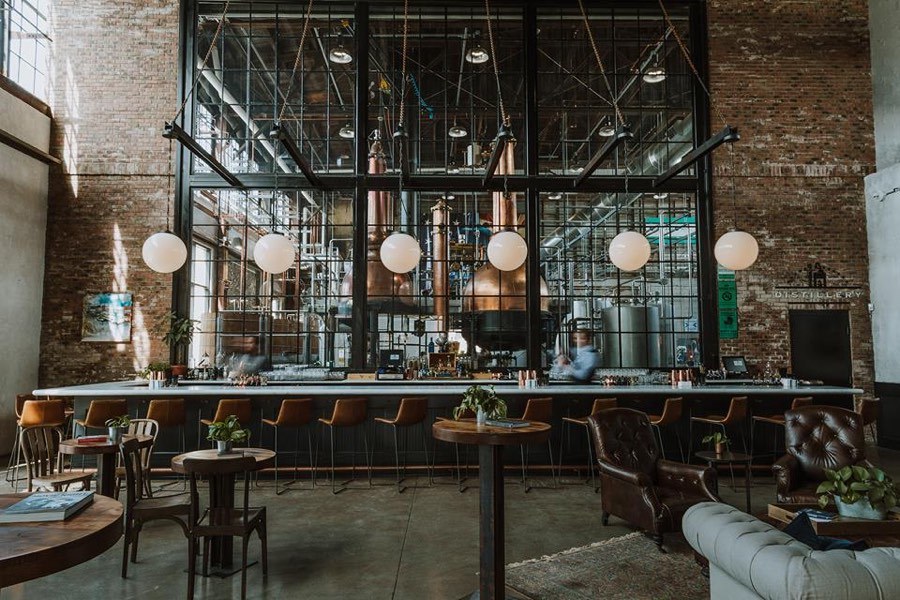 Good booze is a crucial component of any successful party, so why not go straight to the source? With exposed brick walls and a giant picture window overlooking copper stills, this Fishtown craft distillery — the first to open in the Commonwealth of Pennsylvania since Prohibition — is home base for popular liquors Bluecoat gin and Vieux Carré absinthe. You'll exchange vows in the intimate fourth-floor tasting room, pose for pictures among the fermentation tanks, then continue the revelry in the main tasting room, where bartenders will serve up specialty craft cocktails from behind a 30-foot marble bar.
909 North 2nd Street, Northern Liberties.
For a casual fete that doesn't take itself too seriously, gather guests for bowling, pool, air hockey and more at this retro NoLibs nightlife spot. Rent out the entire loft for access to four private lanes, a lounge with video projection capabilities, and coin-operated pinball and video games; dining options include everything from grilled chicken cheesesteaks to funnel cake fries.
210 5th Avenue, Asbury Park, New Jersey.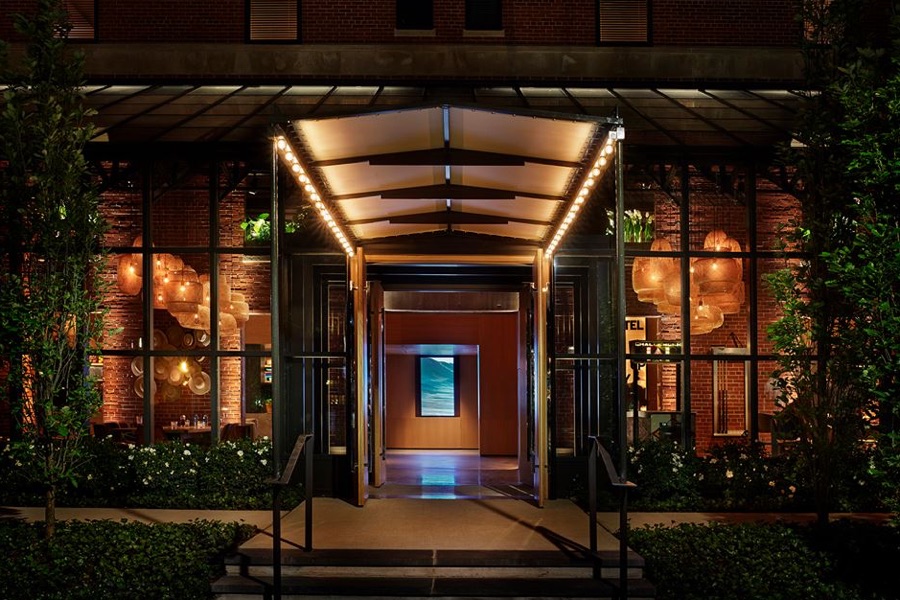 Looking for a new way to do a Shore wedding? Head north to Asbury Park and make a weekend out of it at this super-hip 110-room hotel. Host an outdoor movie night after the rehearsal dinner in the open-air theater on the sixth-floor terrace, dance the night away with up to 185 of your nearest and dearest in the high-ceilinged Asbury Hall come reception time (three industrial garage doors connect it to an outdoor terrace), then crash the buzzy rooftop bar for the after-party. In true rock-star style, the hotel will add your wedding hashtag to the jumbo light-up display in the lobby.
3525 I Street, Kensington.
Last fall, Feast Your Eyes Catering — the folks behind Fishtown's popular Front & Palmer venue — partnered with Maken studios to open this modern 10,000-square-foot event space, which takes up the entire top floor of an old textile factory. Expect 15-foot ceilings, panoramic views of the Philly skyline from the patios, Feast's signature playful twists on New American cuisine, and, most importantly, free parking in a nearby lot.
29 East Allen Street, Fishtown.
Be the (literal) star of your own show when you wed at this Fishtown music hall in the same building as Philadelphia Distilling. In the main performance space, you'll say your "I do's" onstage under professional theater lights, then sit to dine with up to 390 guests. (Make use of the space's four large bars, including one located on the mezzanine, to keep everyone mingling at the party.) Hoping for something a little more intimate? Book the Foundry, a handsome upstairs lounge complete with curtained-off VIP couches, for a smaller reception of 96 guests. Either way, they'll flash your names on the outdoor marquee.
Published as "Pick the right venue" in the Summer/Fall 2018 issue of Philadelphia Wedding magazine. Get your complimentary copy here.
Get more great content from Philadelphia Wedding:
FACEBOOK | INSTAGRAM | NEWSLETTER | PINTEREST
---