Coronavirus Wedding Diaries: How My Family Came Together to Make Our Backyard Elopement Still Feel Special
The Jersey duo said "I do" and streamed it on Facebook Live.
---
Nadia Jamil and James LaGrutta were set to be wed March 21st at her parents' home in New Jersey. But as with many other couples, the coronavirus crisis upended their plans. Nadia, a nurse practitioner, and James, an operations coordinator, watched their guest count of 175 shrink again and again, some vendors back out, and their dreams for their Big Day change drastically. Through it all, the couple was determined to still get hitched. "All James and I wanted to do was get married," says Nadia. "The party, our family and friends were important, but the point was to just… start our life together." So, with help from their family, florist/planner Kim Bakke of A Cottage Gardener and Emily Smith of MLE Pictures — both based out of the Philly area — they pulled it off. Bakke — whose initial design called for a cozy, boho tent wedding with hanging installations, lush florals and grasses, lounge seating and candles — worked quickly to change her plans. Following the social distance guidelines, she took the flowers to the couple's house for their first look, then covered her parents' sidewalk, front of the house, deck and interior with blooms. And Smith and her team (of three total) captured the celebration, which included six guests and seven family members — plus a Facebook Live stream for those who couldn't attend. Here, Nadia shares the rest of the story.
This story is part of Philadelphia Wedding's on-going Real Talk series, where real Philly couples share their unique approaches to wedding planning and marriage. If you have a unique story or experience worth sharing, we'd love to hear about it.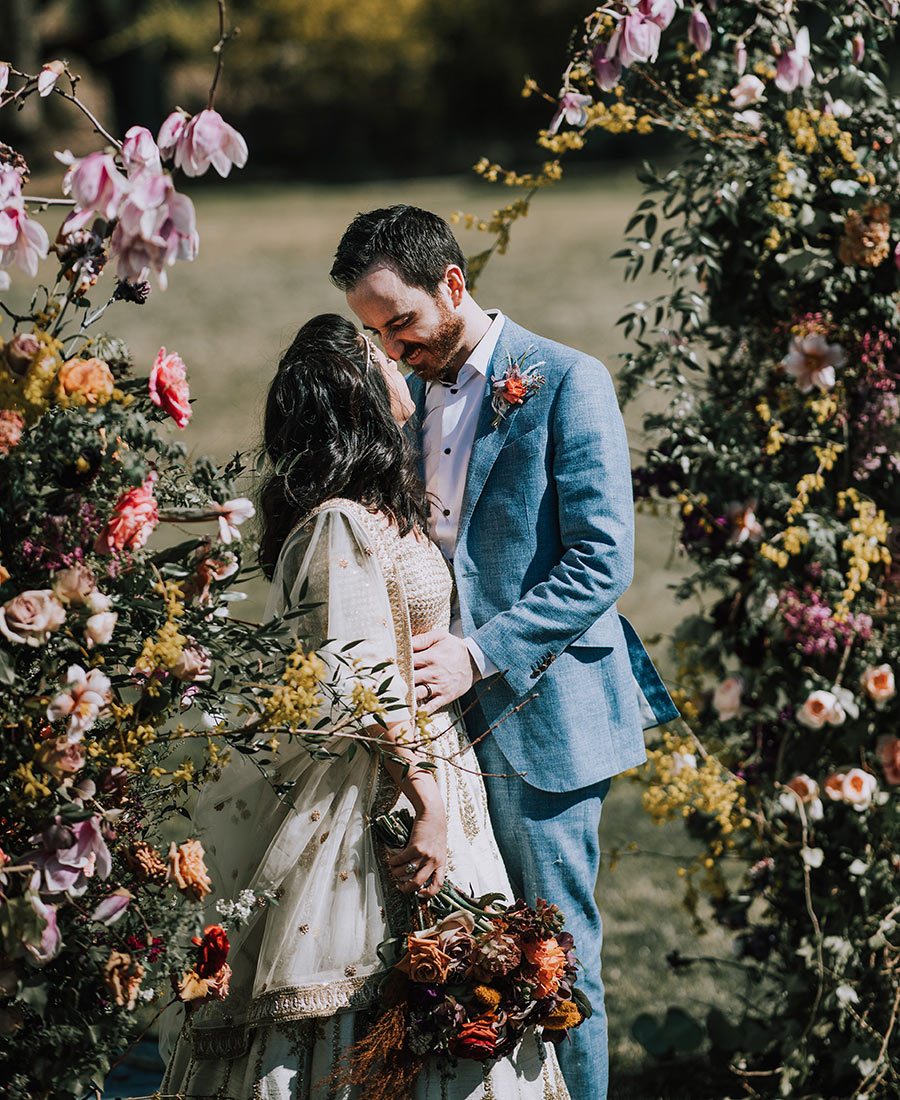 As a family of medical professionals, we understood that these things will/do occur and the most important thing was to follow the recommendations of the CDC. So everyday was a different day. I think it really hit home about two weeks before the wedding. That's when things got even more stressful than they had already been. I was working in the hospital and also constantly on the phone with my wedding planner, who was also my florist; the tent guys; the caterer; the DJ; the rental companies; the bakery; the makeup artist; and hair dresser. [I was] constantly trying to figure out if we could still have a wedding and if they were willing to come. In the middle of all the wedding drama I found out my tailor could not fix the dress I had bought, so I had to find another dress about seven days before the wedding and get it tailored. It was a very unsure time; I was expected to make decisions every day about the wedding but had no idea if it was even going to happen.
RELATED: A Guide to Philadelphia Weddings During the Coronavirus Outbreak
On Saturday, March 14th, we were still planning to move forward. To be safe, we would encourage hand washing, and [institute] a 6-foot seating separation from each family. My two brothers, James and his mom got on the phone to call every single guest to talk about what was happening and get a final count. Our numbers slowly dropped — 160, 150, 130, 110. By the end of the day we were down to 100. My cousins couldn't fly in from Europe; my best friends felt they had to back out to protect others; the numbers just kept dropping. My caterer had to cancel because of the restrictions, and the tent company was unable to get a permit to put up a smaller tent for our new guest list of 65.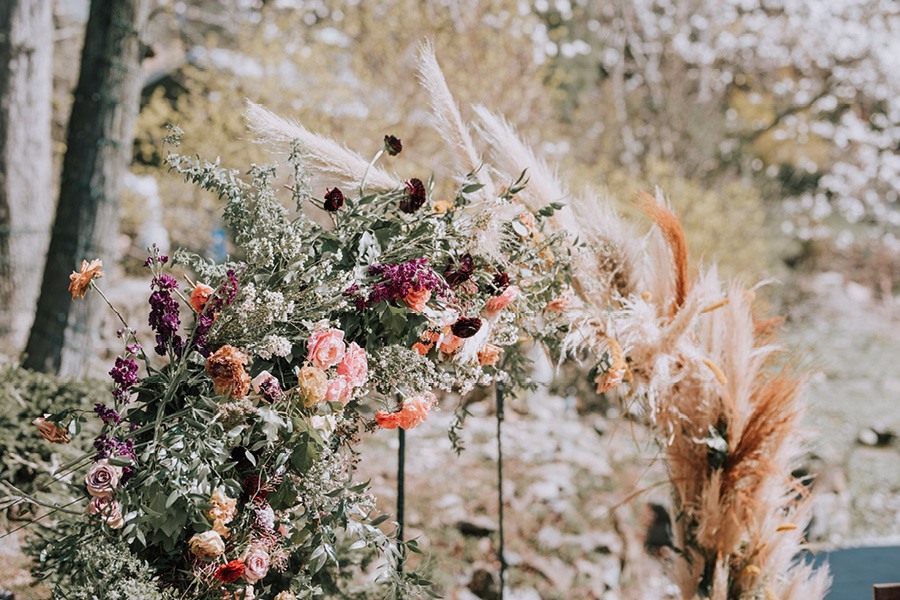 At this point, the only people willing to continue were Kim at A Cottage Gardener and photographer Emily of MLE Pictures. Kim is one of the most supportive, strong and best business people I have had the pleasure of working with; she felt like a friend and was amazing throughout. Emily was also still willing to take photos of the wedding. DJ USA was in; however, we knew people were not going to be dancing at this point, so we ended up taking a two-year credit with them. I [also] got my dress: It was altered, and I loved it. I have to give Khajana so much credit. They were professional, wore gloves when dealing with me, sanitized everything and got me a dress in less than a week.
James' parents made the decision not to come on Friday because of health concerns. It was probably the most emotional thing I had to deal with in a very long time. James and I talked about if we wanted to continue, and we agreed that we still just wanted to get married. We felt terrible that so many people couldn't join in. My aunt and uncle had arrived after traveling in Pakistan. We had to tell them to go home to Ohio (something I had never in a million years thought we would ever have to do) because of the risk. We told the remaining guests not to come, too.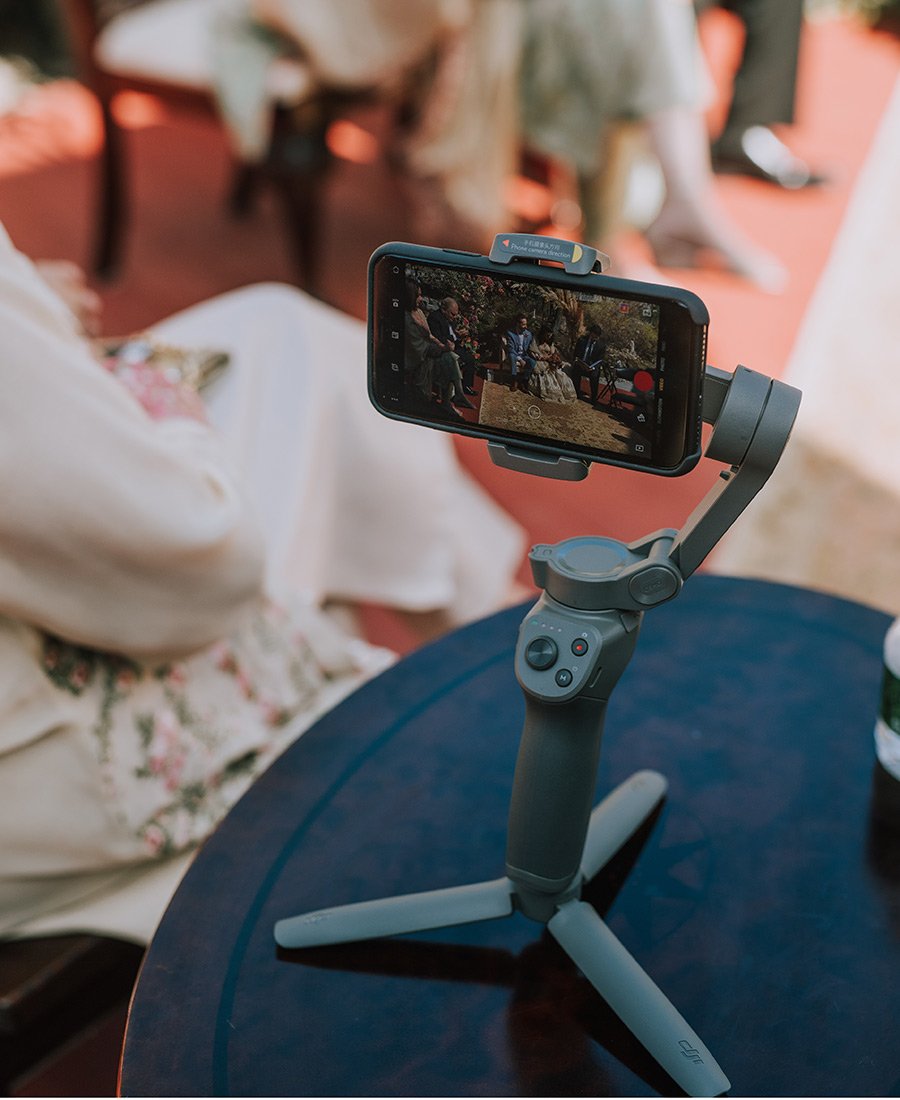 The morning of our wedding was much different than I had imagined. I expected all my family and friends around; I expected to be in a hotel and excited about the day ahead. However, we woke up silent, emotionally drained and worried. My brother Tahir had flown in the night before; he was the one who was going to marry us. He got ordained to do it. I have to say my brothers, sister-in-law, parents and florist glued back whatever they could to make the wedding happen. Tahir tracked down a cake; my mom put together some [Pakistani] food [and served Rezza pizza]. They went above and beyond in a time of fear and uncertainty.
Tahir even looked up how to stream the wedding through Facebook Live. My brother Fasial took video, and Tahir kept the guests entertained. He started showing the preparations from the start of the morning at my parents' house till the end of the day. All of the guests who saw it were happy with the experience.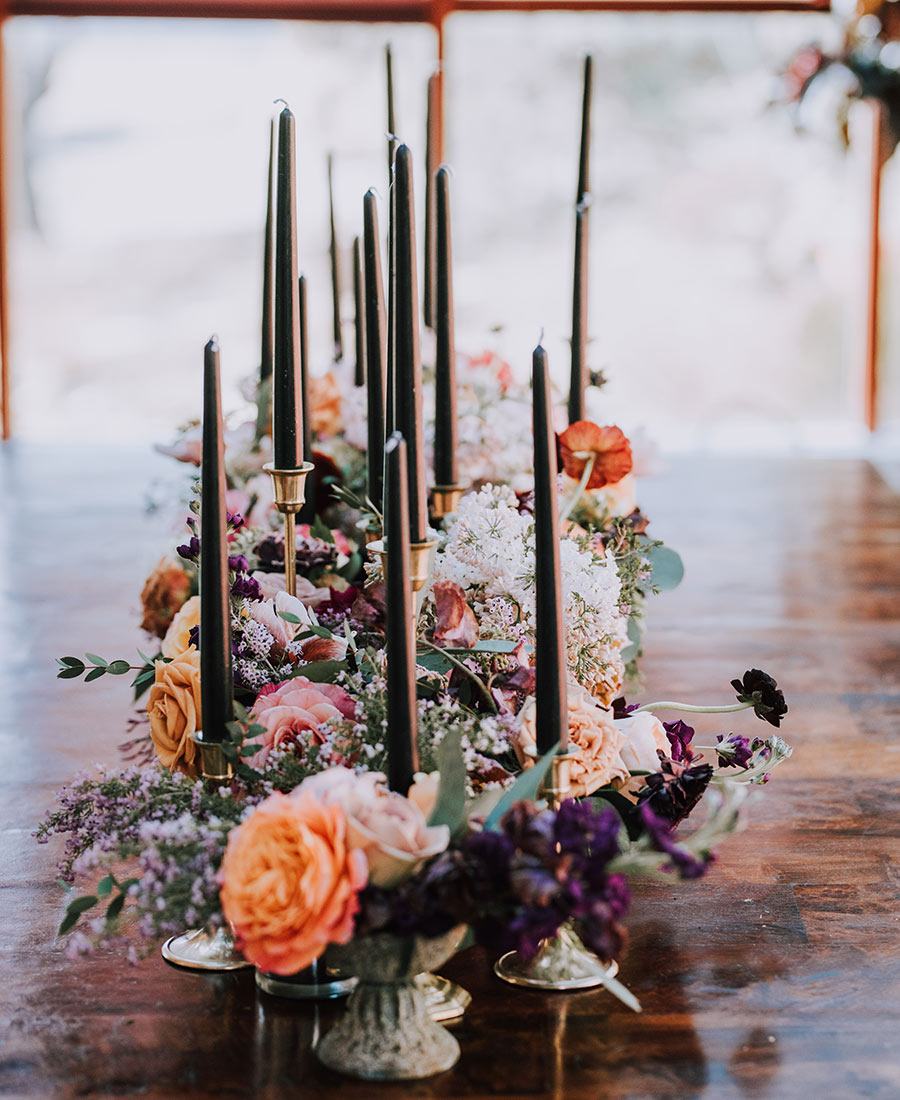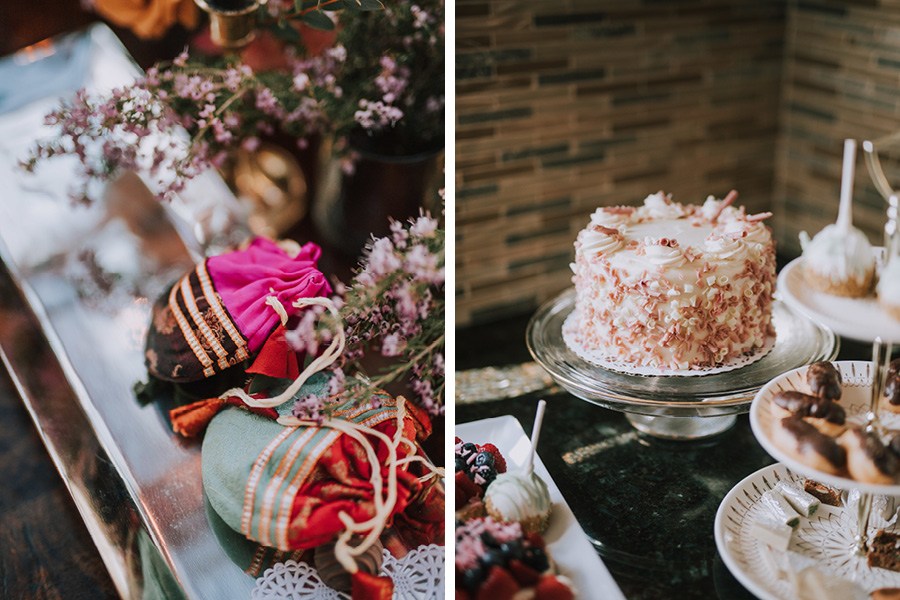 During the ceremony, we tried to group couples together; we had hand sanitizer and tried not to hug or touch anyone. James and I hugged; we kissed; and I felt closer to him than ever before. And when we exchanged vows, I was relieved that it was actually happening and happy that we were together. What James and I got out of this COVID-19 wedding was a bond, a union and a life together.
This interview has been edited for clarity and length.
Get more great content from Philadelphia Wedding:
FACEBOOK | INSTAGRAM | NEWSLETTER | PINTEREST
Getting married? Start and end your wedding planning journey with Philadelphia Weddings' guide to the best wedding vendors in the city.
---
---