We Found the Ultimate Space to Entertain Your Clients
Philly's an entrepreneurial town on the rise. This past year alone Philadelphia was named a Top 20 Emerging Startup Hub by Technet, put in a bid for Amazon's HQ2 and became home to 18 Fortune 500 businesses. It's official—Philly's got a booming business scene.
But, in a city where deals are being sealed daily, it can be hard to make yours stand out. Sure, you could wine and dine your clients at a great steakhouse in Center City but why not do something fun. You're in luck because we found the perfect place to sweeten the deal or build new relationships that's anything but stuffy and still impressive. Five short words hold the key to quieting your client entertaining qualms—Wells Fargo Center Premium Seating.
Here's how Wells Fargo Center will make a lasting impression in just one night:
It's a One-Stop-Shop
Drinks, dinner and entertainment can all be easily obtained without ever leaving your luxury suite. With most business leaders traveling from city to city, week after week, they don't always want to spend their days taking in an abridged and overwhelming tour of the town. Instead, offer them something they can't experience elsewhere—watching Philly's one-of-a-kind sports teams, world-class concerts and at-times, overly passionate fans.
There's Something for Everyone
See the Flyers and 76ers like never before. Watch Elton John belt out some of his classics. The opportunities aren't only fun, they're endless. Plus, you can use your suite for more than just your clients, show your appreciation to your hardworking employees by sharing it with them as well. Talk about a sweet work perk!
Indulge in Great Bites and Brews
Philly's a food town so it's important that your entertainment doesn't drop the ball on flavor. Once again, Wells Fargo Center has your back by offering a gourmet spread of local faire and new items like fontina nachos, brisket ravioli, and Szechuan shrimp stir fry. You'll also have the option to fully stock your bar with beer, wine, champagne and spirits. Get ready to toast to your new partnership!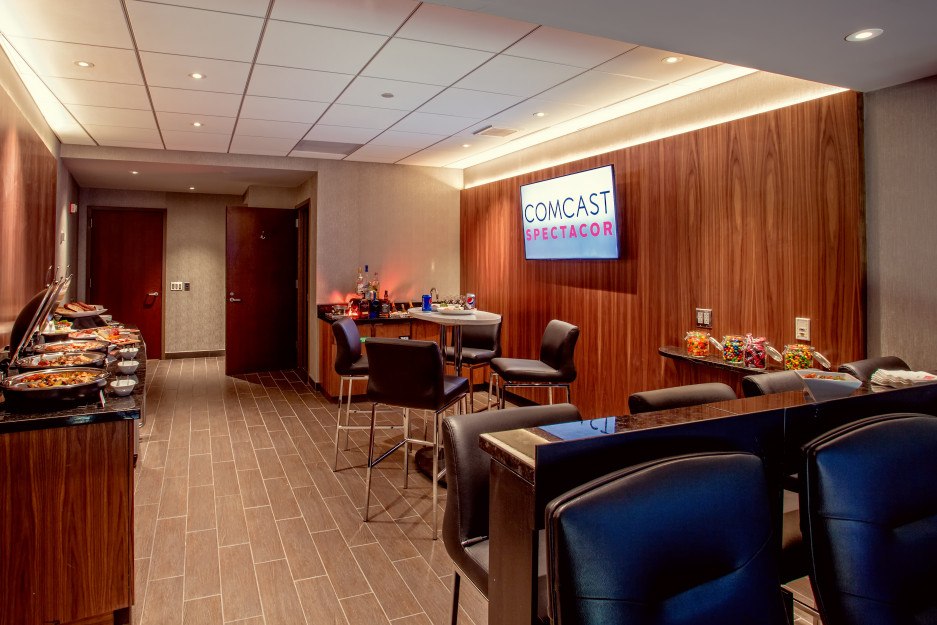 Click here to make a long-lasting impression on your clients in a Wells Fargo Premium Seats.
This is a paid partnership between Wells Fargo Center and Philadelphia Magazine's City/Studio
---