Here's How Wells Fargo Center is Raising the Bar
Hey sports fans and concertgoers—have you stepped inside of Wells Fargo Center recently? Get ready to be wowed by the Mezzanine Level makeover. It's the largest investment and transformation made to the venue since it opened its doors in 1996 and it does not disappoint.
Court-side seats aren't the only seats worth talking about anymore. With all of the new and exciting amenities, eats and social spaces, you'll be itching to score seats in the brand-new Mezzanine Level.
Here's the 411 on the newly transformed Mezzanine Level at the Wells Fargo Center:
Serious Skyline Views
One of the biggest and best updates is without a doubt the wow-worthy new views. Spanning the building's north wall is the most gorgeous unobstructed view of Philly's skyline. Pose for a pic, let the beauty of the city soak in over a beer or take a breather between quarters. One thing's for sure—there's never going to be a lack of exciting things to look at between the action on-ice, court or stage and the one-of-a-kind views.
Brand New Bites
Not only has the Chick-Fil-A cart been expanded to a full-blown concession stand in Section 202, they've added a completely gluten-free stand, Spring Garden (Section 209) offering build-your-own Poke bowls, gluten-free soft pretzels and mezze platters, as well as adding a new eatery, Butcher Burger (Section 207), bringing in some seriously delicious signature sandwiches. There's even new options for little ones at the Mite Bites Stand (Section 218) serving mac & cheese, uncrustable sandwiches and chicken nuggets.
Back Row Bars
Head in early to grab a drink before the action starts, or stop by mid event and never miss a thing at one of the two new Back Row Bars and Skyline bar. The two back row bars are open air lounges—allowing you to stay up-to-date on all of the action while still socializing with friends and the Skyline bar has the added bonus of the sweet views, too. Still concerned you won't see each and every play? Rest easy—there are more than a dozen screens in each location featuring in-arena and out-of-town action all the time. The best part? The bars are open to everyone. Whether your seats are on the Mezzanine Level or not, you're welcome to come sip, socialize and stay a while.
Sweet Suites
Equipped with state-of-the-art sound systems, LED HD TVs, LED lighting, luxe leather seats and contemporary décor, each of the new 82 luxury suites creates a truly memorable night for everyone from your business guests to your nearest and dearest family members and friends.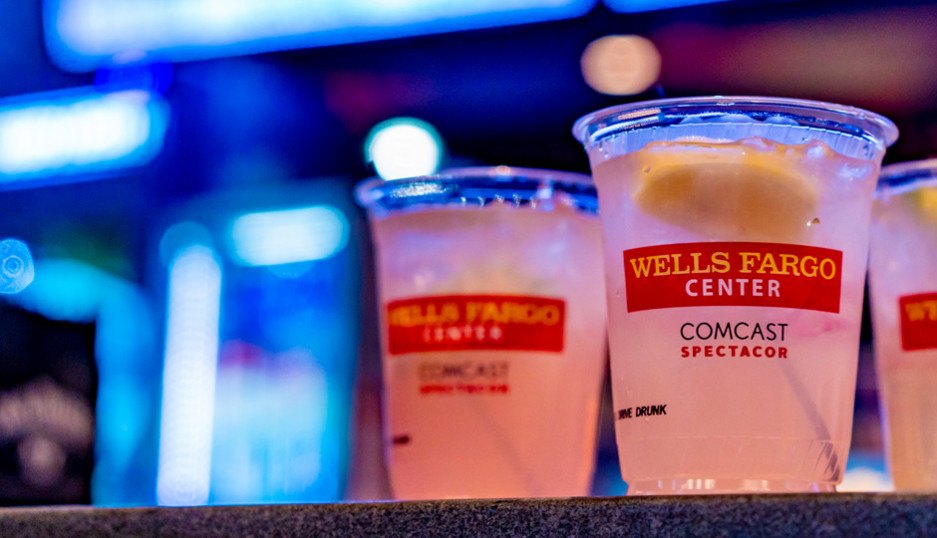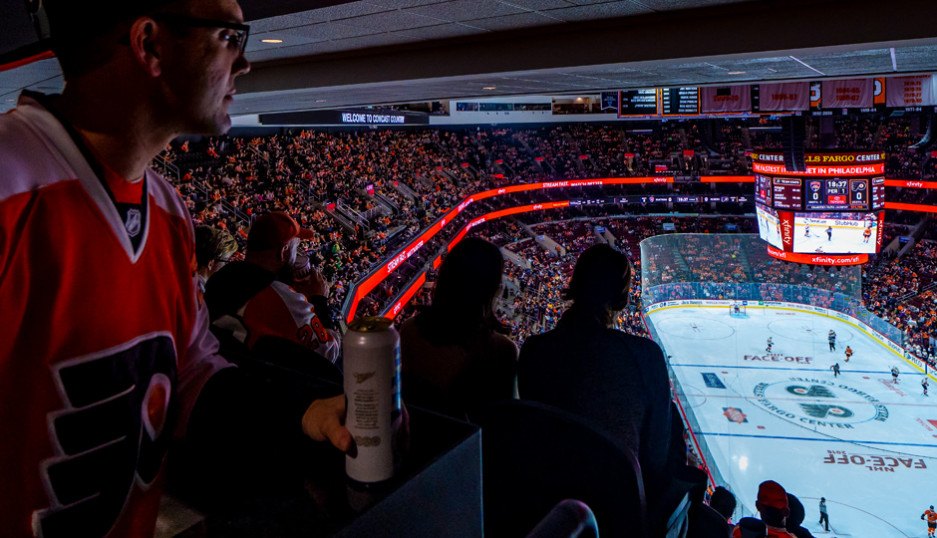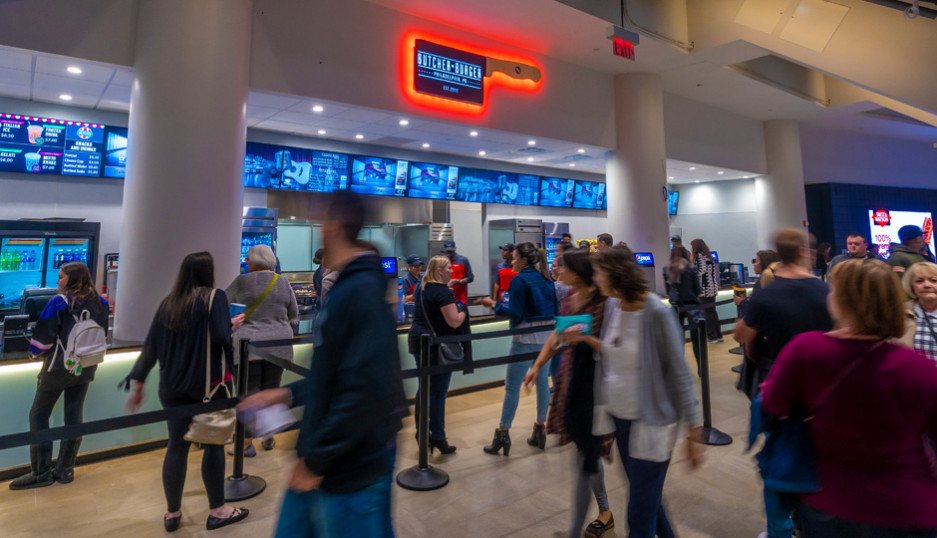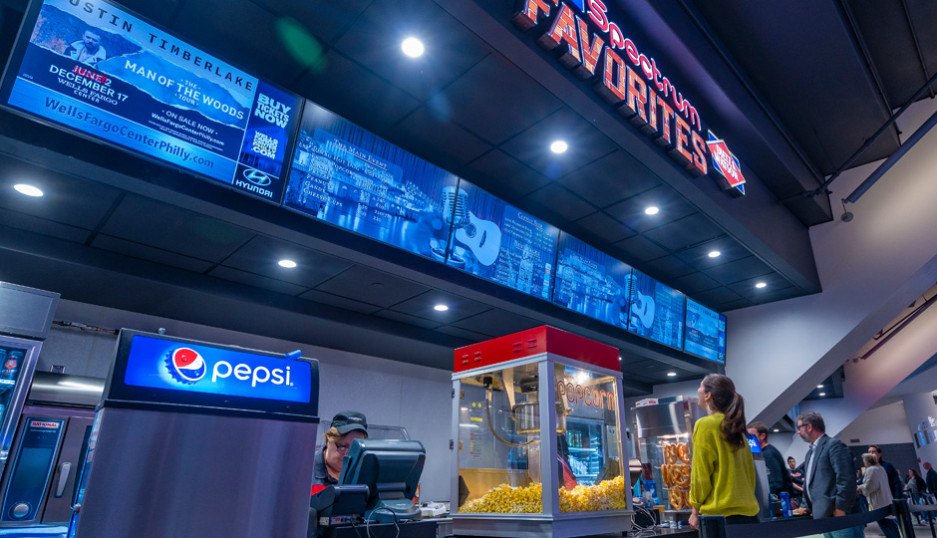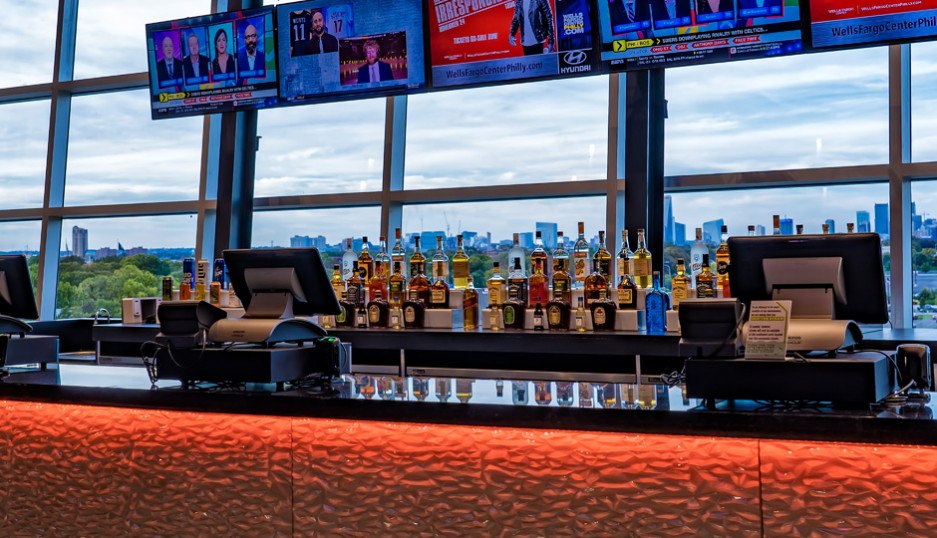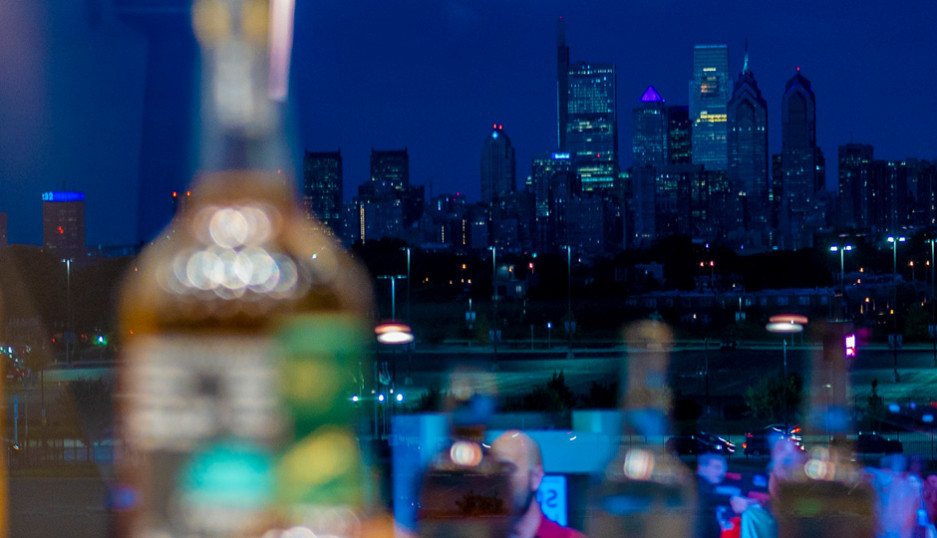 See the upgrades, watch a sports game or concert and stay a while in the new and improved Wells Fargo Center.
This is a paid partnership between Wells Fargo Center and Philadelphia Magazine's City/Studio
---