House Hunting in Philadelphia: How This Young Family Landed on Their New South Philly Rowhouse
Jonathan and Jennifer Moody wanted a space for their growing family.
---
Who: Jonathan Moody, 35, project consultant; Jennifer Moody, 37, information services applications manager.
Their target: A house big enough for a growing family in an up-and-coming neighborhood.
Their budget: $450,000.
The Contenders
A newly rehabbed 3 BR, 2 BA post-WWII rowhouse on Front Street for $379,000.
A newly rehabbed 3 BR, 1.5 BA 1920s rowhouse on Moore Street for $475,000.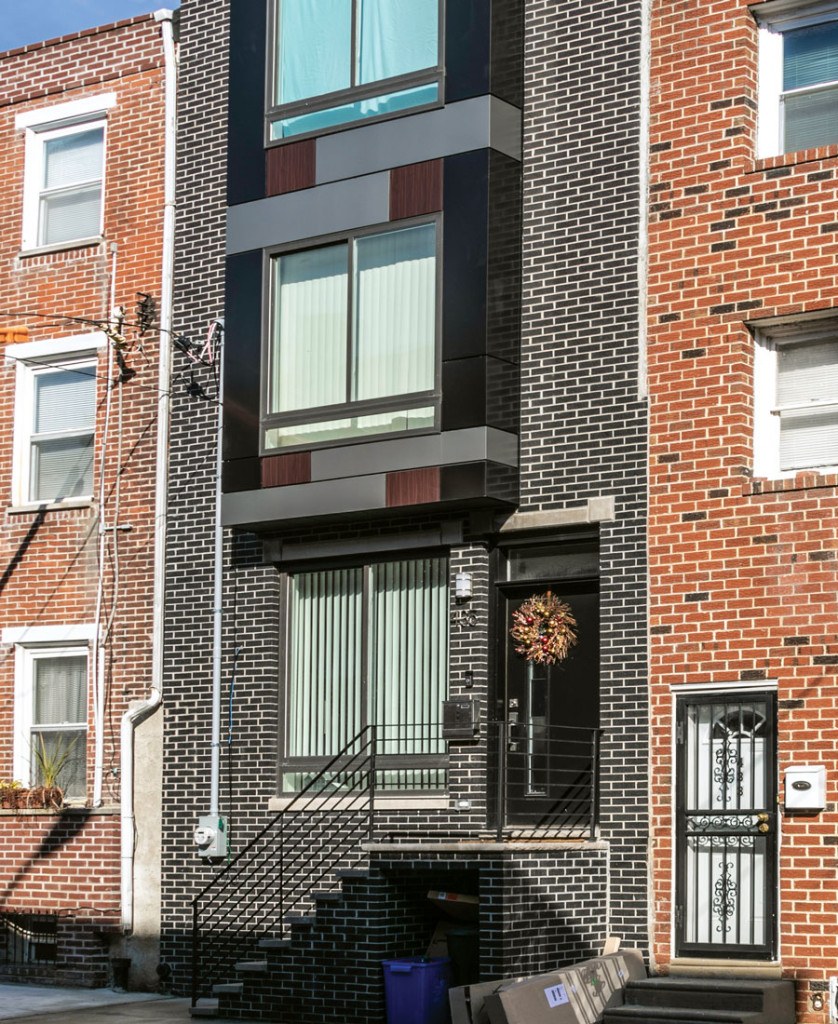 A new-construction 3 BR, 3 BA rowhouse on Manton Street for $480,000.
The Process
Jonathan and Jennifer met in Philly, and moved in together (and then got married) when Jonathan relocated to Philly from Harrisburg for a new job. In the five years they've lived here, they've migrated to progressively larger spaces: a one-bedroom Rittenhouse Square apartment, then a two-bedroom apartment in Logan Square. When the couple had their first child, they decided they needed a place with room enough for their son to grow and a good school for him to attend. They also were looking for a neighborhood with home values on the rise, because, as Jennifer puts it, "We wanted to see and experience the changes" as they happened.
In addition to three bedrooms and a good school nearby, the Moodys' must-haves included a yard at their home and parks close at hand. They hoped for a basement they could use as a rec room or guest space, a roof deck, and a main-floor powder room. "We also wanted a larger kitchen," Jennifer says. "My husband complained that only one person could fit in our old one."
The Moodys limited their search to three South Philadelphia neighborhoods where they already knew people: Point Breeze, Pennsport and Dickinson Narrows. They considered both new and existing houses but leaned toward new and recently rehabbed ones because they wanted to spend Christmas living in their new home instead of fixing it up. Like most buyers now, they started their search online; agent Derek Fulforth at Keller Williams/Philly Living Team reached out to them when they started browsing listings on the agency's site. They clicked with him immediately, and a little less than six months later, they were home.
The winner is … A new rowhome on Manton Street. Its sale price exceeded their ceiling by $30,000, but "because it had everything on our checklist, we decided to go for it," Jennifer says.
Pro Tips If You're Looking in a Changing Neighborhood
1. Hey, is that new construction?
Even if you're not looking to buy a newly built home, keep an eye out for them when determining where to buy. "The moment [contractors] start building, it adds equity to all the homes around there," says Derek Fulforth.
2. Hey, is that a coffee shop?
To figure out where houses might be going up next, search for neighborhood amenities like coffee shops and cafes, and look for public transportation nearby. Both attract developers anxious to get out in front of the crowd.
3. Hit up your friends for intel.
Scope a neighborhood before you start looking for houses there, to get a feel for what it's like and where its amenities are. Jennifer recommends considering neighborhoods where you already know residents; they can give you inside intelligence.
Published as "Jonathan and Jennifer" in "Tales of the Hunt" in the March 2019 issue of Philadelphia magazine.
---
---