House Hunting in Philadelphia: How This Millennial Couple Found an Urban Starter Home of Their Own
Christopher Jayne and Christopher Barr were looking to spend $300,000 or less.
---
Who: Christopher Jayne, 29, education project coordinator; Christopher Barr, 28, graphic designer.
Their target: An urban starter home of their own.
Their budget: Under $300,000.
The Contenders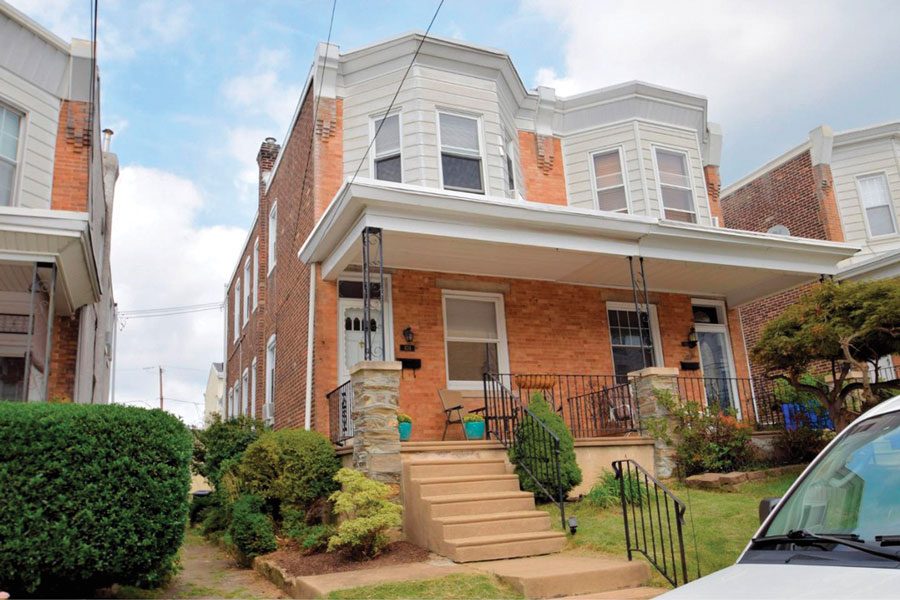 An updated 3 BR, 1 BA twin with front porch and eat-in kitchen in lower Roxborough for $229,900.
A 3 BR, 2 BA Airlite twin with updated kitchen, updated bathrooms and garage parking in upper Roxborough for $270,000.
A renovated 3 BR, 1.5 BA rowhouse with landscaped front yard and open-plan main floor on a tidy East Falls street for $272,000.
The Process
The young couple, who have been together for about five years, were generally happy renting an apartment in their Wissahickon neighborhood. They particularly loved having a two-bedroom unit, which meant they could put up visiting guests. The downsides? No outdoor space for their dog, Mocha, who wanted to play outside. And they dreamed of private parking and having a kitchen with room to cook.
Christopher and Christopher prepped for their hunt by window-shopping, using search sites like Zillow to peruse houses in the general area. The two spent most of 2018 looking around. In May, they found a place they loved, but it sold in a weekend. "It was at that point that we were like, 'We need to stop just window-shopping,'" says Jayne. "We needed to get to it and take the next steps." In the hot market in lower Northwest Philly, houses in decent shape that were priced right sold fast. "If you find a good house for under $300,000, it's going to be gone," Jayne notes. They decided they needed a real estate agent and ultimately found Cherise Wynne of Coldwell Banker Preferred. (One of Jayne's co-workers recommended her.) After learning what they wanted in their dream house, she worked out what it would cost them, then asked, "Is this still doable?" The couple decided to adjust their expectations.
The winner is … A three-bedroom in East Falls. "It was our solid number two for a long time," Barr says. "It didn't have parking, and that was why it was a number two. But it had central air conditioning. It's four blocks from the train and a quarter-mile from where the restaurants start on Midvale." And two popular neighborhood pubs are even closer.
Pro Tips If You're a First-time Buyer
1. You're going to have to settle.
Don't expect to get your dream house right away. Be prepared to accept 75 to 80 percent of what you really want the first time around, says Cherise Wynne.
2. Get your fiscal house in order before shopping for a physical one.
Track your monthly income and spending and draw up a firm budget for what you can afford. Avoid large credit-card purchases that can hurt your credit score before you pre-qualify for a mortgage. And if your family plans to give you money to help with the costs, make sure it's in your bank account before you apply.
3. Give up your life for a few months.
Expect to log plenty of hours doing your homework and looking at lots of houses. "It honestly was like a second job, but I was okay with that, because I knew it would be," says Jayne.
Published as "Christopher and Christopher" in "Tales of the Hunt" in the March 2019 issue of Philadelphia magazine.
---
---