House Hunting in Philadelphia: How These High-End Buyers Found the Perfect Estate
Chip and Allison Brady take us inside their search for the perfect home for entertaining.
---
Who: Chip Brady, 47, partner at a business development firm; Allison Brady, 48, charitable fund-raising professional.
Their target: A large estate home suitable for their daughters (ages nine and 11) and entertaining year-round.
Their budget: $5 million to $6 million.
The Contenders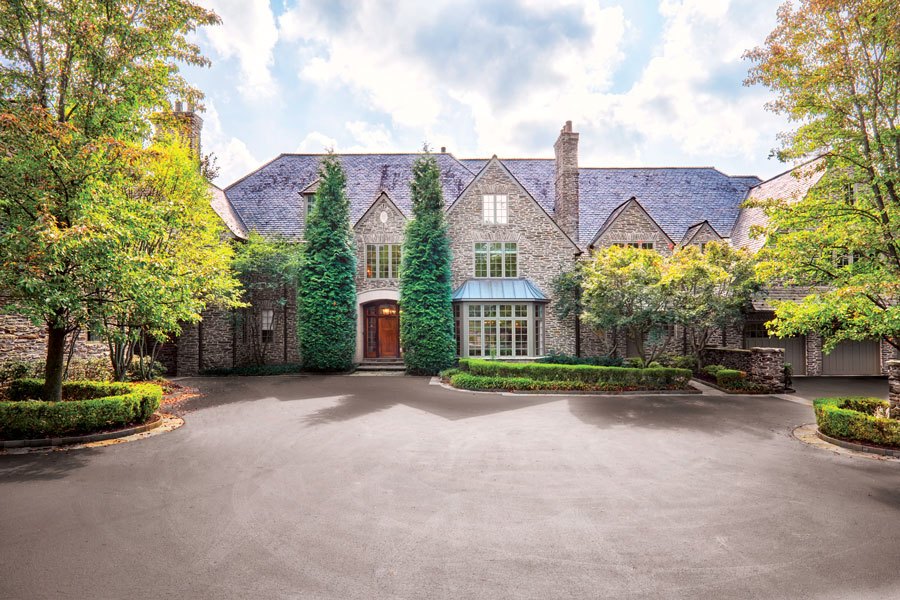 An 11,439-square-foot 7 BR, 5 full/2 half BA English country manor house on 12.7 acres in Newtown Square for $4,675,000.

A 15,000-square-foot 6 BR, 7 full/3 half BA Normandy-style residence with pool house on 1.84 acres in Bryn Mawr for $5,985,000.
A 15,500-square-foot 8 BR, 9 full/ 3 half BA old-world-style house with home theater (and stadium seating) on 2.02 acres in Gladwyne for $5,850,000.
The Process
Though Chip and Allison had ties to this area — both went to Penn, and Allison is the daughter of George and Diane Weiss of "Say Yes to Education" fame — life had pulled them away. Allison moved to Miami in the 2000s with Chip, and they got married in 2006. Chip's work, however, had him frequently seeing clients in Washington and New York. They decided that Allison's hometown would make an ideal base for them and their daughters. "Most days, I can drop the kids off at school, head to D.C., and be back in time for homework, if not dinner," Chip says.
The Bradys enjoyed entertaining in their Miami home, but they knew they couldn't host outdoors year-round up this way. So they sought a house with plenty of room and great indoor amenities. Also on their wish list: at least two acres with a large backyard; an indoor pool; and a place that needed no more than cosmetic work, since the renovation of their Miami home, which was supposed to take a year and a half, lasted for four instead.
The winner is … After considering a number of homes, the Bradys opted for an eight-bedroom Gladwyne manor. Allison says it's convenient to everything important in their lives, but most of all to the private school the girls attend. The couple loved the fact that for not much more than their house in Miami sold for, they could buy a larger home with many more amenities here. And once they moved in, they brought in a top-notch interior designer to give the house the Miami treatment. (The only compromise? No indoor pool.)
Pro Tips if You're a High-End Buyer
1. Money talks.
A good agent will figure out how to adapt suitable properties to meet your needs, says Lisa Silveri of Agency Real Estate: "At the high end, there's no compromising, because there's no limit to what a buyer can spend."
2.Test-drive the town.
You'll need a community that suits you, especially if you're relocating from another city. The Bradys chose the school their girls would attend first, then shopped for towns that had what they wanted and were convenient to the school.
3. Ignore the appraiser.
"One of the biggest things we have to coach luxury buyers on," says Lavinia Smerconish of Compass Real Estate, "is that the buyer and the agent become experts on price. Trust your knowledge, trust your agent, and trust the process."
Published as "Chip and Allison" in "Tales of the Hunt" in the March 2019 issue of Philadelphia magazine.
---
---