Brand Extension in Fishtown for $480K
When is a trinity not a trinity? This home may answer that question, but there aren't enough clues to its true heritage. Whatever it was, or is, it's a very nice rehab.
---
We've learned over the years to place less than full confidence in real estate agents' descriptions of the homes they sell. After all, when an agent can describe a clearly contemporary condominium as a "Colonial" with a "center hall" just because it has crown moldings and a fireplace with classical trim, we know that either some agents either just don't know their architectural styles or play fast and loose with the facts.
Or both.
And so it is that we came across this listing for an "expanded trinity" in Fishtown.
Judging from the corner photo above, if this home started out as a trinity, it's been expanded beyond belief and in a manner not usually seen on trinities, which is a two-story long ell in the rear. But the brick structure in the foreground does have the basic form of a trinity: three rooms stacked one atop the other. So we'll give it a pass for now.
Besides, this newly rebuilt home got a beautiful rehab that's worth checking out. It has a full-size kitchen with all the modern bells and whistles: stone tile floor, granite countertops, stainless steel appliances including dishwasher, island with room for bar seating.
The two and a half baths likewise got spruced up. One of the full baths retains its traditional appearance while the other has a more contemporary look and a luxurious shower.
There's new hardwood flooring on the main floor as well.
We have to assume that the upstairs bedrooms got similar upgrades, for no photos of those were provided, but given what we see of the main floor, it's probably a safe assumption.
Yet despite the outward appearance, we still remain skeptical of this home's true lineage. Like a bouncer, we want to see some ID before we really let this home into the trinity club. Show us that tight spiral staircase, please.
THE FINE PRINT
BEDS: 4
BATHS: 2 full, 1 half
SQUARE FEET: 2,071 (!)
SALE PRICE: $479,900
OTHER STUFF: This home also has a detached one-car garage.
---
715 E. Thompson St., Philadelphia, Pa. 19125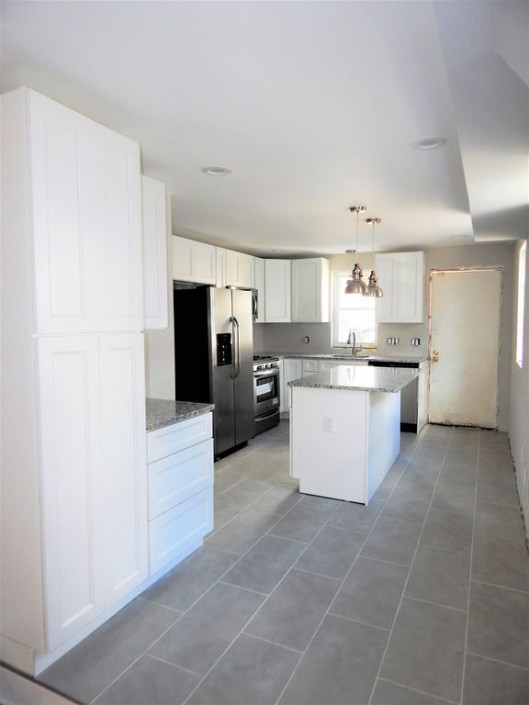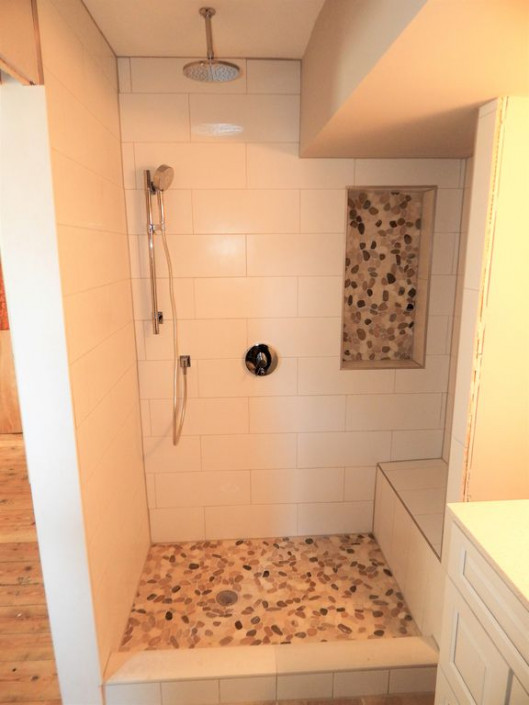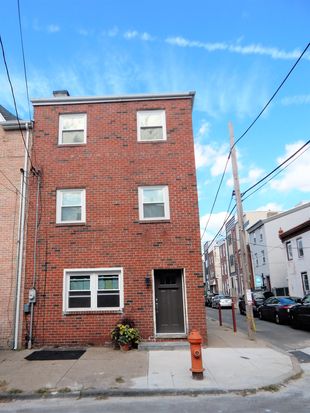 ---
715 E. Thompson St., Philadelphia, Pa. 19125 [Matin Haghkar | RE/MAX Plus]
---
---