NJ Home Still on the Market After a Staggering $1.75 Million Price Cut
---
In the picture above, the landscaping makes part of this estate look like a mini-golf course. But there's nothing mini about 108 Raven Court in Berlin, NJ. The listing says it's "like nothing you've ever seen," and that's no exaggeration–especially when it comes to the 2.5 acres of land outside. The grounds include a vineyard; that octagonal structure which is a 2,500-square-foot barroom; an in-ground pool with jacuzzi; a cabana; a potting shed; 160 outdoor lights; a little bridge over a rock stream; topiary; and all that greenery–including rose gardens.
Inside the six-bedroom, 15,000-square-foot home, the vast kitchen has a clutch of Bertazzoni and Viking ranges; a media room; colored, leaded glass topping a turret; wine storage and wine refrigerators; four laundry rooms; and 13 separate entrances. There are a total of 8 fireplaces, both inside and outside, and a five-care garage.
The home was first listed at $4.3 million last summer. In January of this year, the asking price went down to $2.55 million. That's a huge cut–probably the largest price reduction in the history of Berlin, NJ, real estate. And yet no takers, despite the fact that 1) inventory is low, 2) this estate is in top condition and 3) everyone loves a sale. Just ask JC Penney.
---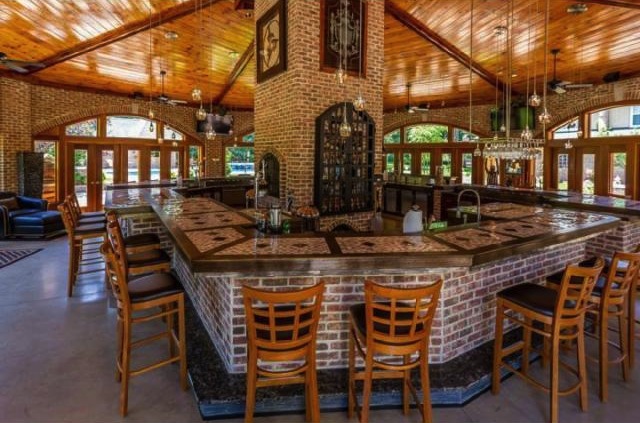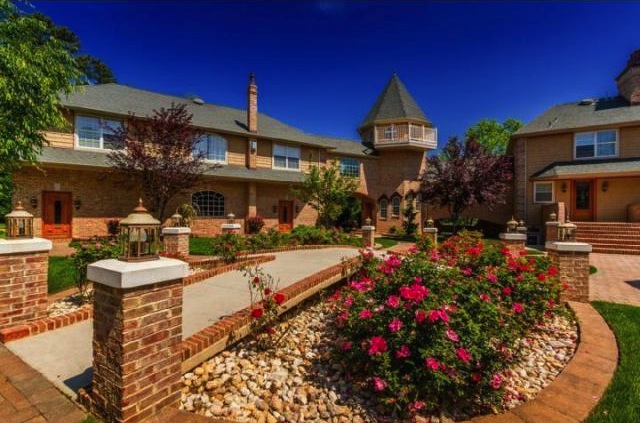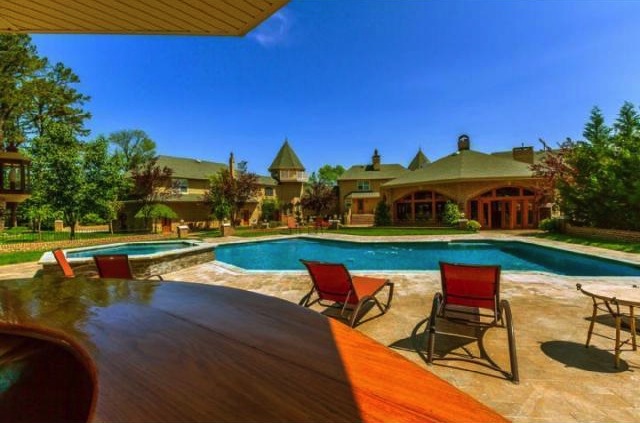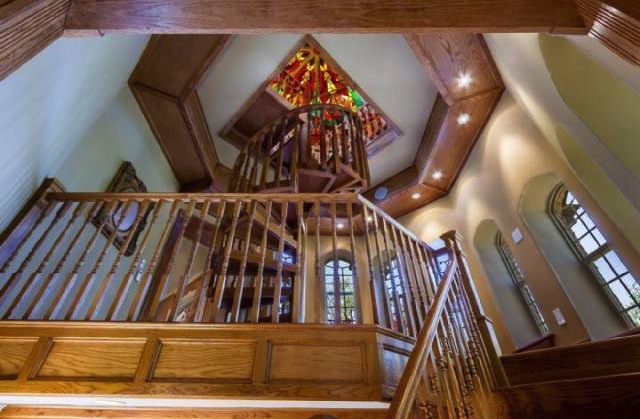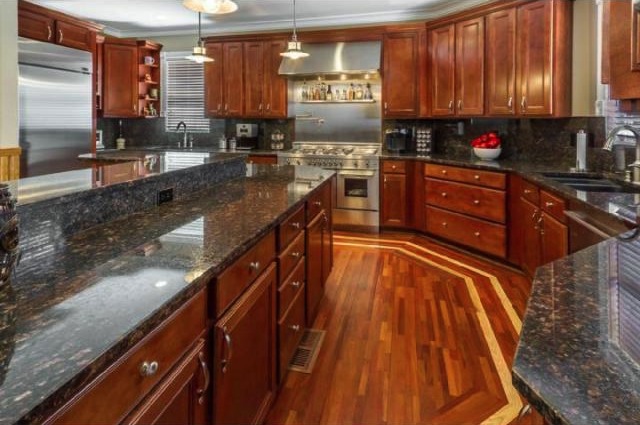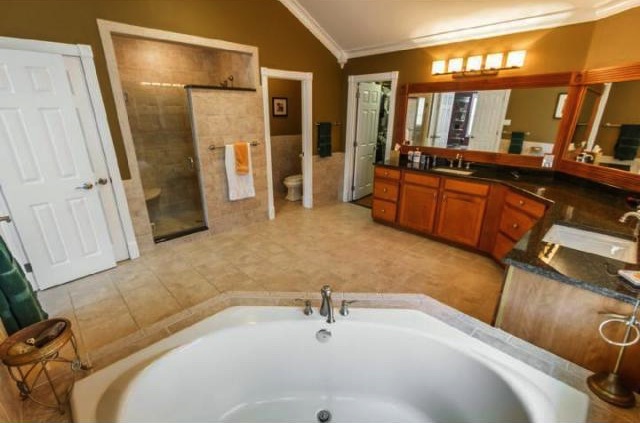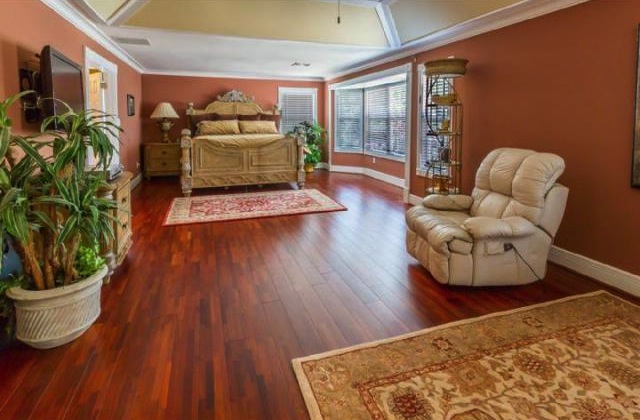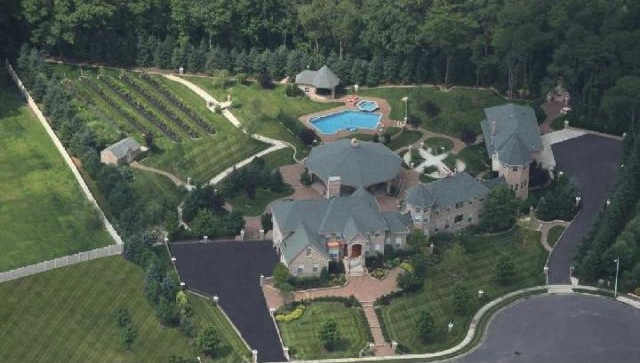 ---
•
108 Raven Ct., Berlin, NJ
[Pat McKenna Realtors]
---