Trinity Tuesday: A Charming Combo of Mid-Century Modern, 1970s Scandinavian and Rustic Chalet
---
When are wood walls not wood paneling? When the wood has heft and character. When the wood extends beyond a wall and becomes the ceiling. When the wood offers a warm counterpoint to the clean-bright of the other half of a room, which, in this case, is anchored by a wood-burning fireplace that reads more as a rustic stove.
On the other side of the dividing wall, there's a mini-mini workspace with built-in desk and shelves that looks down onto the lower level, which also has wood a'plenty–including canary-yellow cabinets with a mid-century vibe. A cone of light comes through the sort of window you'd see in a monastery dormitory or an old jail cell (best to think of the former, perhaps).
The reddish tile floor in what currently serves as the dining area relates nicely to the blue tile floor and crafty '70s backsplash in the kitchen, which–hey! it's right there! Well, this is a trinity, after all–but a trinity with 1,000 square feet, which isn't too bad.
On the second level there's a bedroom with wide-plank hardwood floors and a side room with a rather unusual beamed ceiling with some steampunk edge to it–workspace No. 2–and the bathroom, while the third floor has the larger bedroom with a strangely sloping ceiling and a built-in sink.
---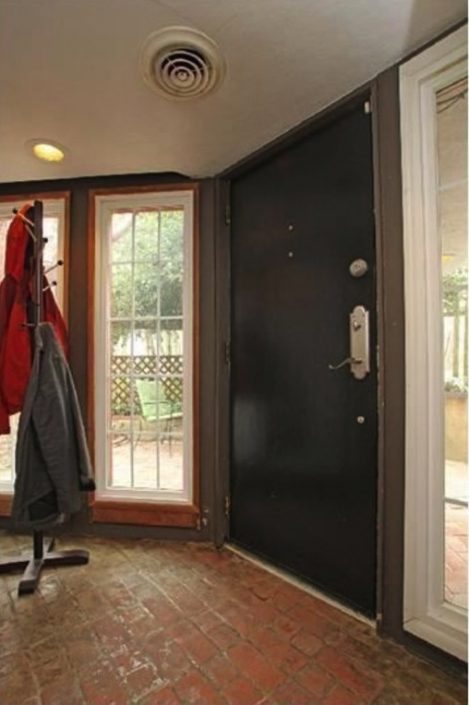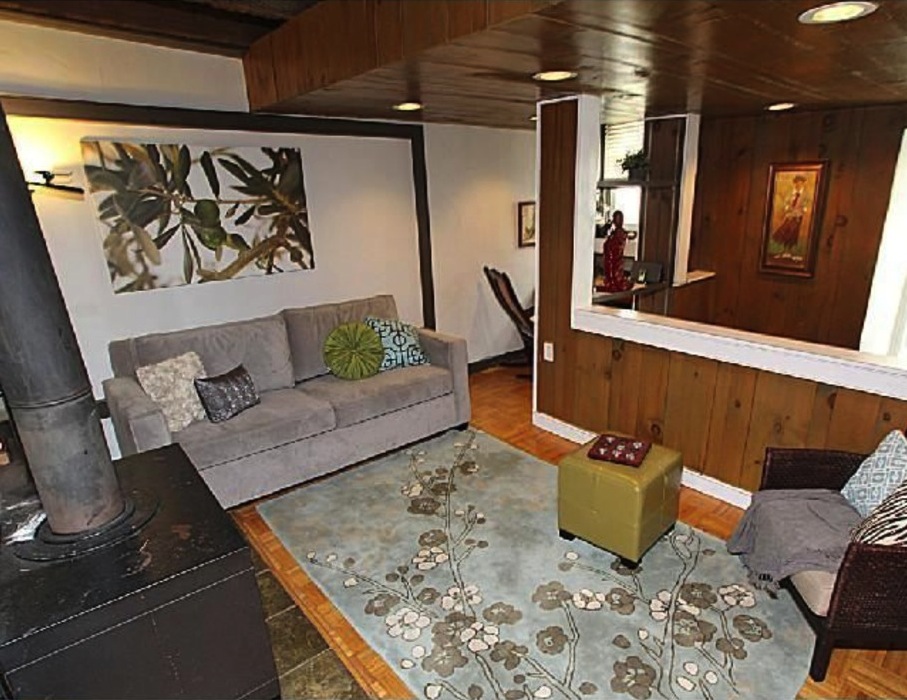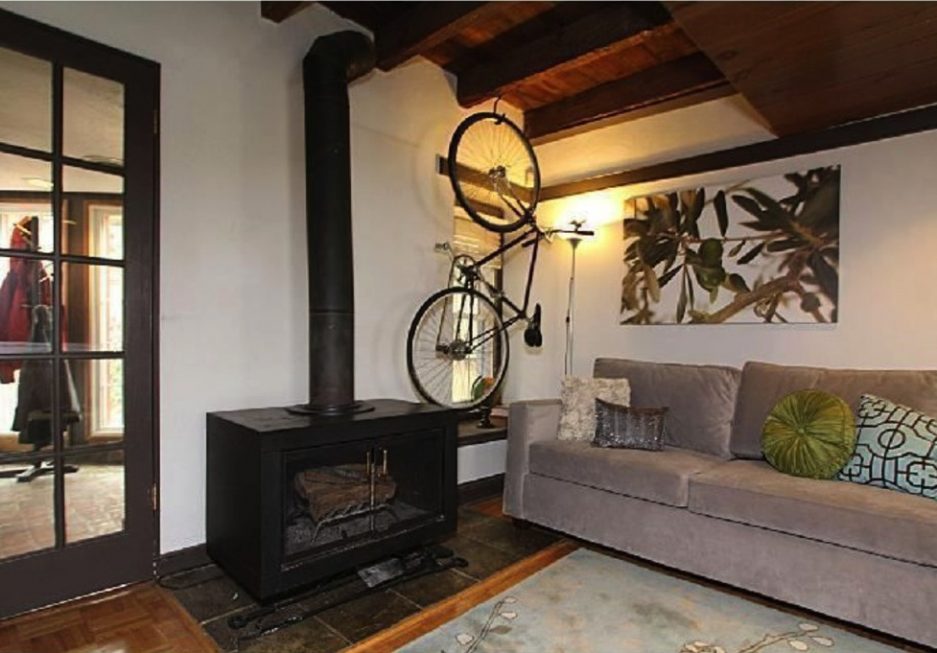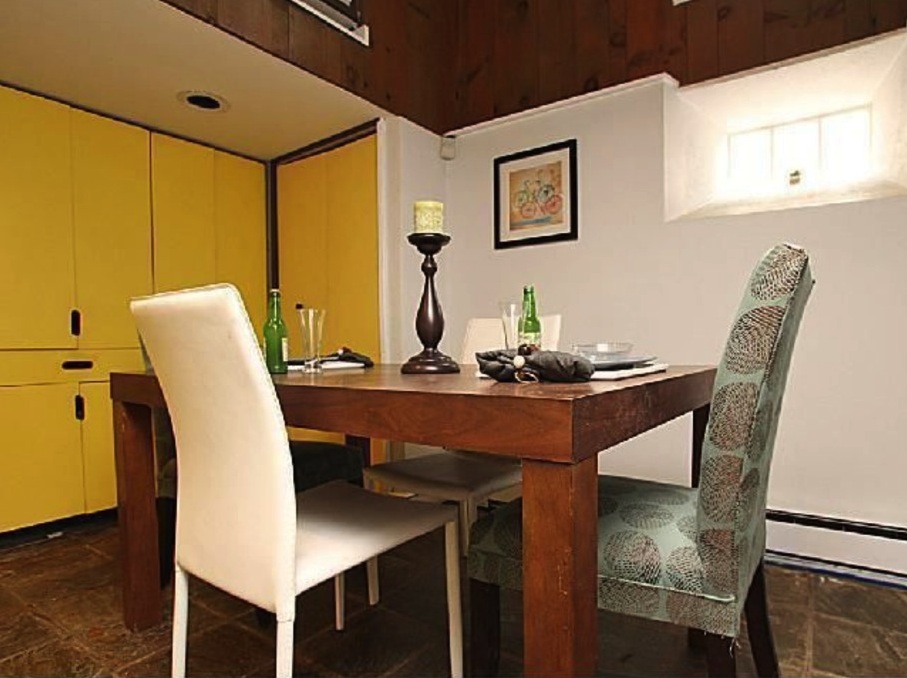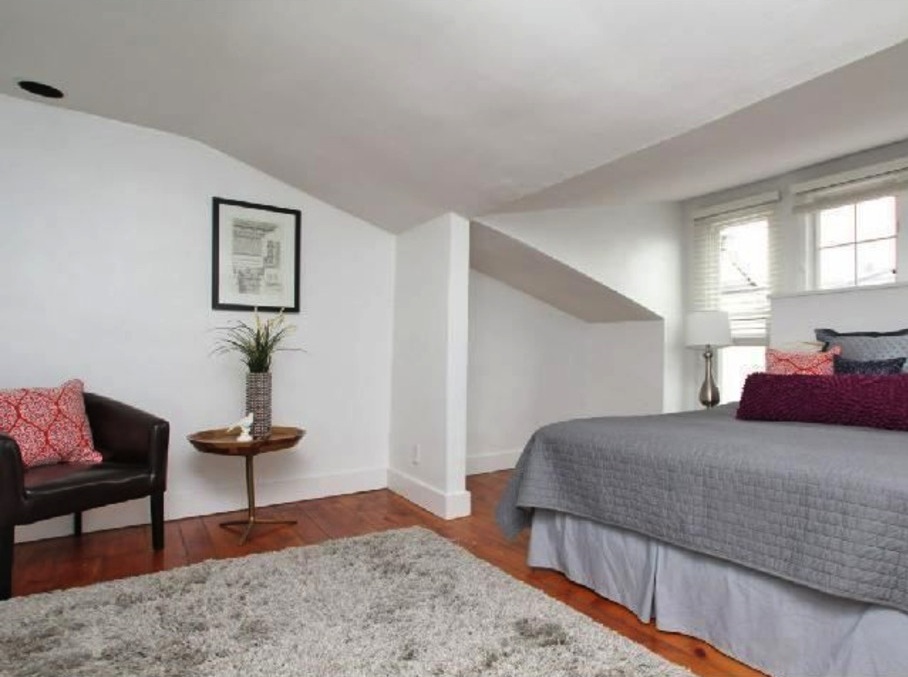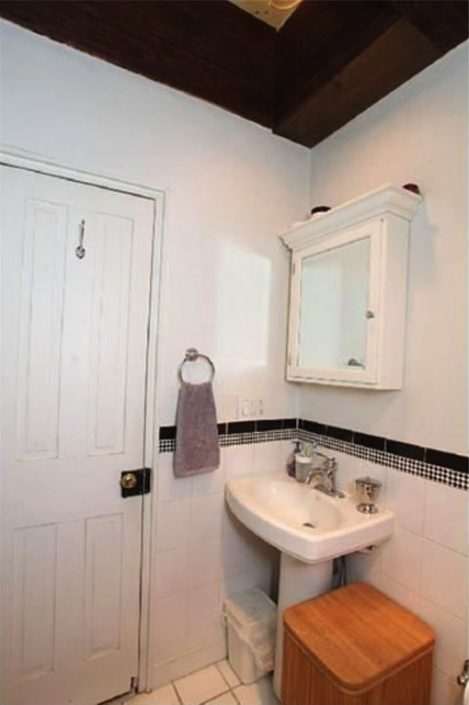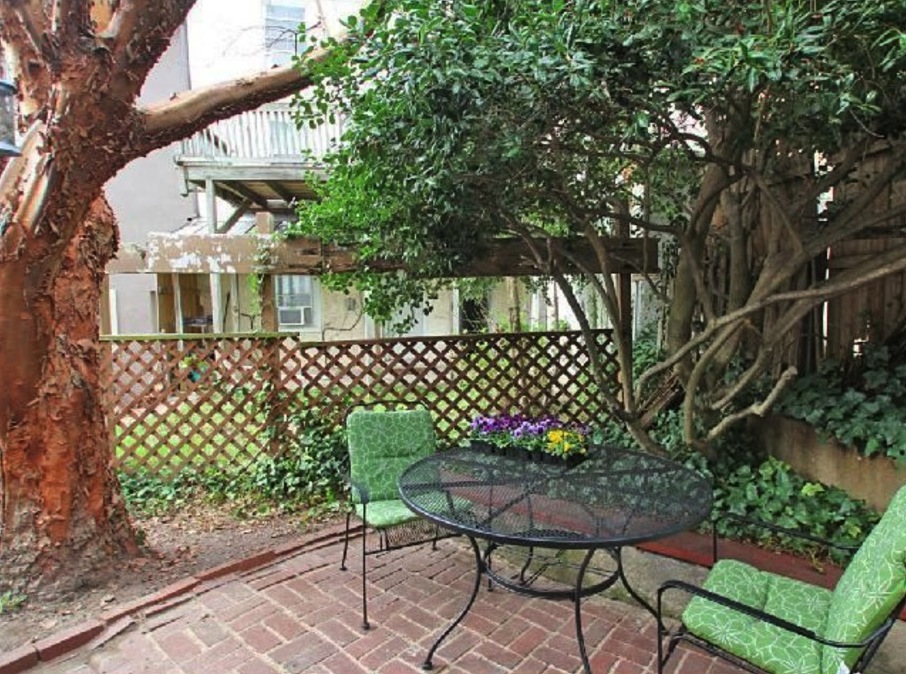 ---
Asking price: $199,000
186 Maiden Street, Philadelphia, PA 19127 [Coldwell Banker Pref/We Know Philly]
---