News
We Held Our Ghanaian and Vietnamese Wedding Ceremonies in the Backyard
"Tomorrow was not guaranteed, and we simply did not want to wait any longer to get married."
---
Backyards have become popular wedding venues this year due to the pandemic, as couples have turned their plans for big celebrations at large ballrooms into intimate gatherings at home and, primarily, outdoors. Like their larger counterparts, these soirees are filled with personal touches and cultural traditions that the couples and their families hold dear. This backyard celebration, captured by Jimmy Chae Photography and Maxwell Jennings, is no different. It combined Ghanaian and Vietnamese ceremonies to create a memorable, unique union for the duo. Here, their story.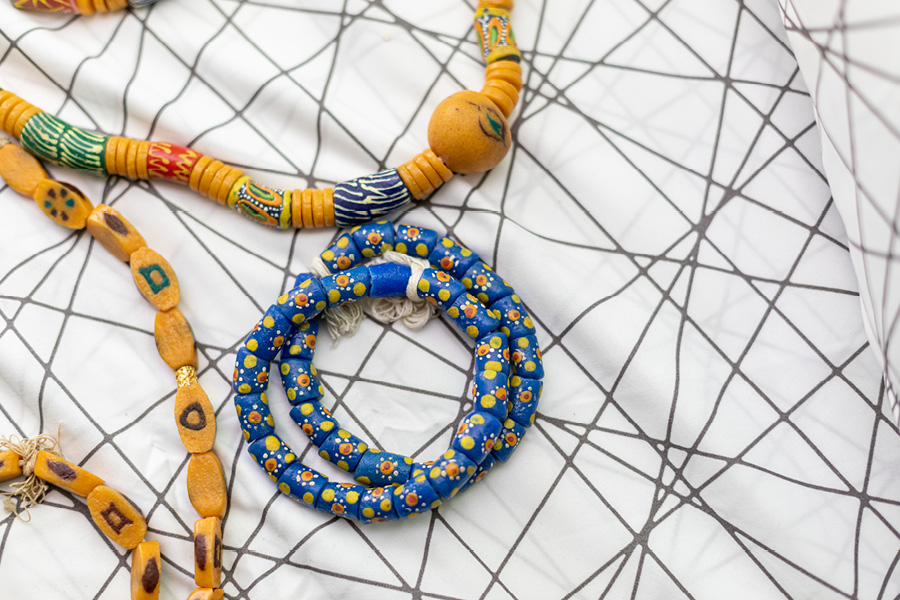 Port Richmond couple Louise Aka Ezoua and Michael Quoc Phan's story began in summer 2006, at the McDonald's where they both worked in high school. Michael loved to make Louise laugh, and an eight-hour shift together was never long enough. Their relationship grew once they went to their first school dance together. They spent many a night chatting on AIM and on the phone. But because Louise couldn't have a boyfriend at the time (her parents were strict about dating), the two had to be sneaky about their budding love, which they made official that winter. She even introduced Michael to her mother as her study classmate.
They went to separate colleges, but Michael would make surprise visits to Louise's school for a few special moments together. "The distance apart during our college years put a strain on the relationship, but it also made us fonder for each other's love. It made every time we saw each other something to look forward to," says the duo. After graduation? Louise moved to Philly to pursue her second degree in nursing (she is a nurse practitioner, and he is a biomedical engineer), and the couple was reunited to spend time together cooking, eating and dancing on the weekends.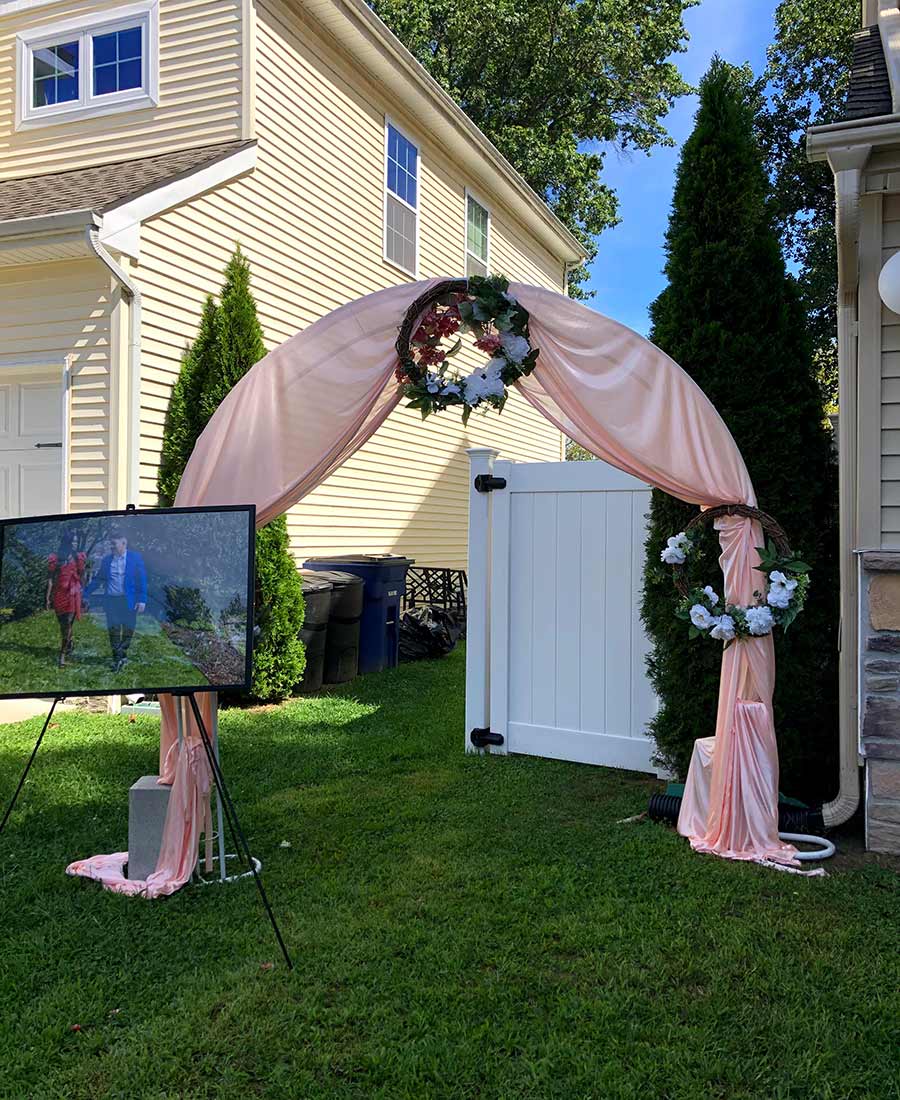 Over the years, they bought their first abode and added dog Lucy to the mix. Then Michael proposed, on July 14th, 2018. He told Louise they had dinner reservations at 7 p.m. at her favorite restaurant, Del Frisco's. But when 6:30 p.m. rolled around, they were still at the house. Michael opened a bottle of wine and told Louise to pour herself a glass and join him on the roof. He was waiting at the top of the steps—which were covered in rose petals—with multicolored balloons. A book he'd put together was set out on the roof: Labeled Our Adventures, it featured pictures of all the places they'd traveled together over the last decade. On the last page, it read: "For our next adventure, 'Will you marry me?'"
They planned to hold their traditional and cultural ceremonies (the couple has Ghanaian and Vietnamese backgrounds) March 28th, with an American-style celebration on March 29th. They chose St. Peter the Apostle of Philadelphia and Vie by Cescaphe as their venues. Some 175 guests were on the list. But due to the pandemic, they knew they had to change their plans. "There was fear of not knowing how long this pandemic would last," says Michael. "Louise was also working in the COVID ICU. She was very worried about contracting the virus and both of us falling ill. Tomorrow was not guaranteed, and we simply did not want to wait any longer to get married."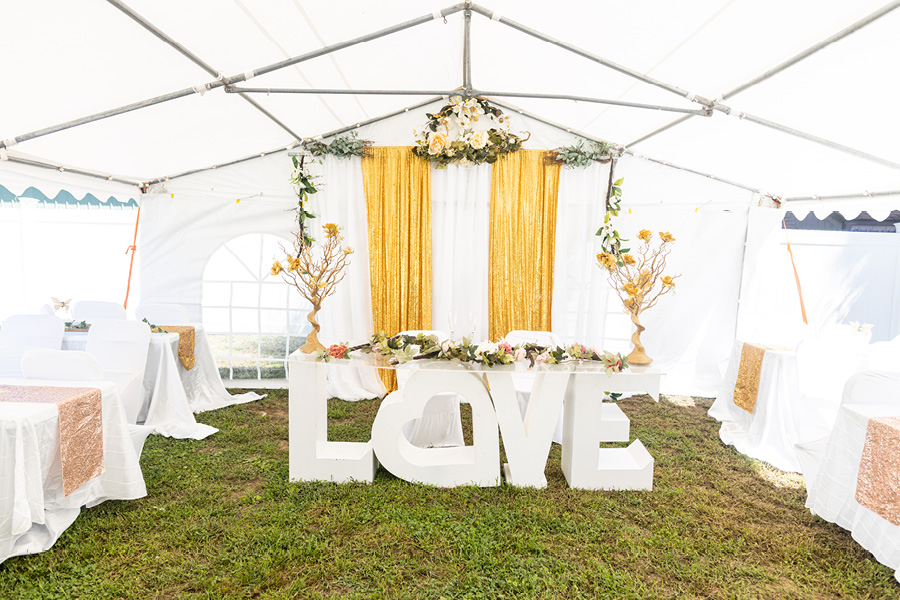 The couple texted friends, called family and emailed vendors, and planned for September, instead. But they ultimately had to postpone their American-style wedding again till next year (May 16th). So they chose to hold their legal marriage at St. Peter on September 4th and the cultural ceremonies the next day at Louise's family's house in Delanco, with 35 guests in attendance.
RELATED: A Guide to Philadelphia Weddings During the Coronavirus Outbreak
Louise and Michael decided not to stream their cultural celebrations; they kept it intimate and in-person. The day incorporated both Ghanaian and Vietnamese traditions. Among them was a gift exchange. In the Ghanaian practice, the groomsmen present gifts requested by the bride and her family in advance. The bride's representative goes over the list and matches it to the baskets presented. If the family approves, the bride is introduced to the groom and the rest of the guests. The bride also must approve the gifts before the marriage ritual begins. Because this custom is similar to the gift exchange of the Vietnamese tea ceremony, the couple decided to incorporate both, with half of the gifts in baskets and the other half in red Vietnamese trays with red cloth coverings.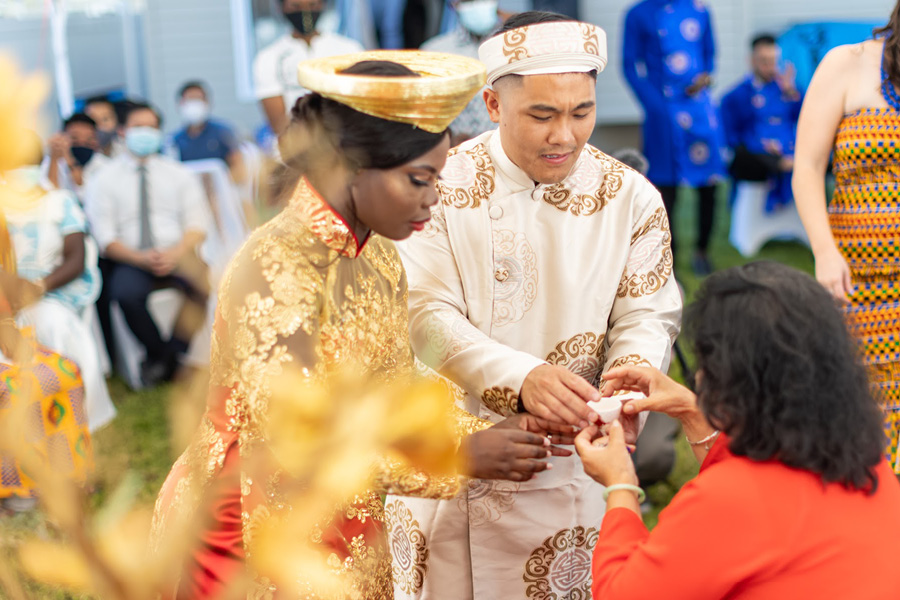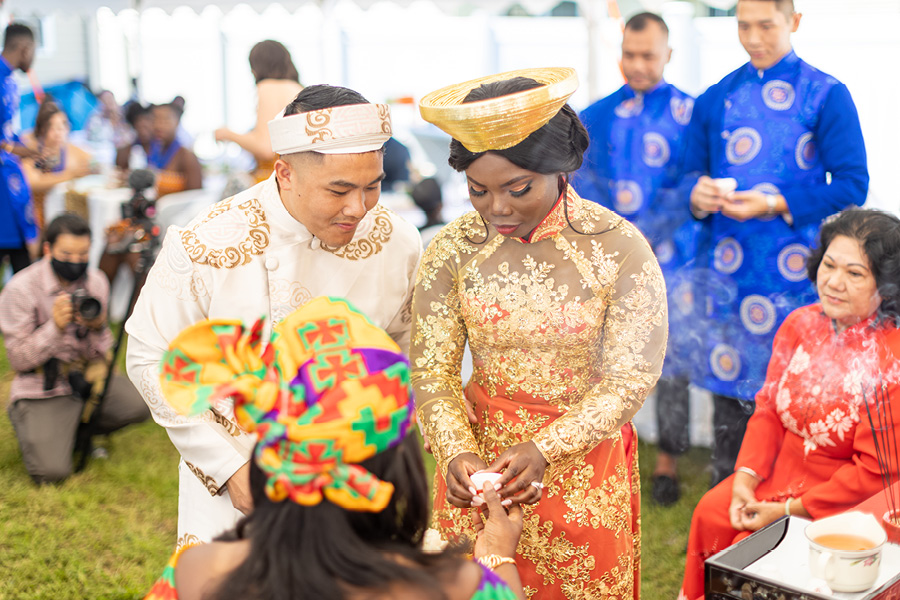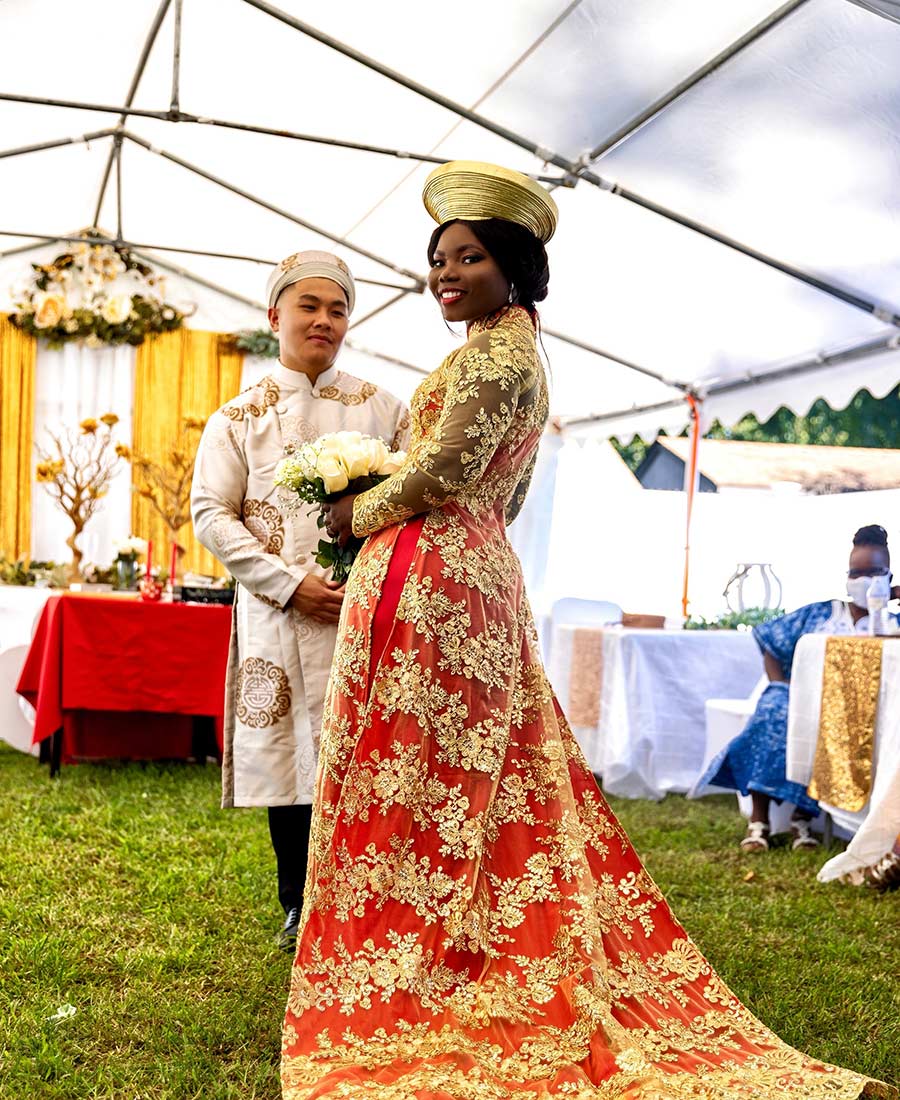 They also held a tea ceremony, during which the attendees honored deceased elders (the groom's grandparents). They prayed, lit incense, and exchanged tea with the bride's and groom's mothers — the traditional joining of families. The groom's mother then gave the bride gifts of jewelry and earrings. The biggest surprise, the couple says, is how beautifully everything came together, including family, food and culture. (Their theme was the perfect blend.)
The Vietnamese altar was among the most unique decor details; the bride's bouquet of roses was DIY, and the family helped coordinate the various elements of the Big Day. The menu featured home-cooked Ghanaian dishes such as jollof rice, waakye (purple rice with beans) and goat soup. The Vietnamese cuisine, from Cafe Nhan, included cha goi (spring rolls) and mi xao do bien (stir-fry noodles with seafood), plus other fare.
The bride's favorite element: "Seeing Michael rocking his kente and gold like he's worn it all his life," she says. For Michael: "When Louise walked out with her mom wearing her ao dai." But they agree that saying their vows and exchanging rings (and tears) were their most sentimental moments.
As for the future, the couple hopes to visit Ghana, Zimbabwe and Hawaii after their future big wedding — and continue their adventure together.
THE DETAILS
Photographer: Jimmy Chae Photography and Maxwell Jennings | Venues: St. Peter the Apostle of Philadelphia (legal marriage ceremony); family home (cultural ceremonies) | Event Decor: Jorge Xvplanners | Catering: Ghanaian food homemade by family; Cafe Nhan (Vietnamese cuisine) | Bride's attire: Kente cloth made in Ghana by Gifty's; ao dai from Phuong's Tailor | Hair & Makeup: Bianca Otto | Groom's Attire: Kente cloth made in Ghana by Gifty's; Vietnamese outfit by Thùy Ánh from Etsy | Cake: Cakes by Nina | Invitations: Bride's maid of honor and sister | Videography: Veneer Media
Get more great content from Philadelphia Wedding:
FACEBOOK | INSTAGRAM | NEWSLETTER | PINTEREST
Getting married? Start and end your wedding planning journey with Philadelphia Weddings' guide to the best wedding vendors in the city.
---
---