Shop This: 10 Festive Cake Stands You'll Want For Your Wedding
---
Remember how PW editor Carrie was telling us about the darling cake knife her grandmother got her as a bridal shower gift and how glad she was to receive it because the idea of needing a special knife to cut her wedding cake had totally slipped her mind? (Side note: Go get yourself a special cake knife. You'll thank us later.)
Well as it turns out, the same goes for a special cake stand—it's not an item you typically think of when planning your Big Day shopping list, but it's definitely a nice memento to have and make use of once the wedding has come and gone. (Looking back on her New Year's Eve nuptials, Carrie says she probably should've bought a pretty gold one that matched the rest of her day's décor, and that she could have kept and used for the rest of ever.)
Your wedding cake deserves a special pedestal to sit on, so we rounded up a few lovely cake stands for you to flip through. There's classic white porcelain stands, colorful glass ones and even a pretty customizable option that makes for the perfect wedding keepsake.
Take a look and let us know if you end up ordering one!
---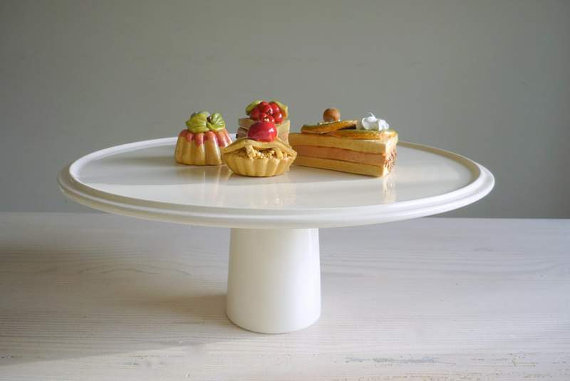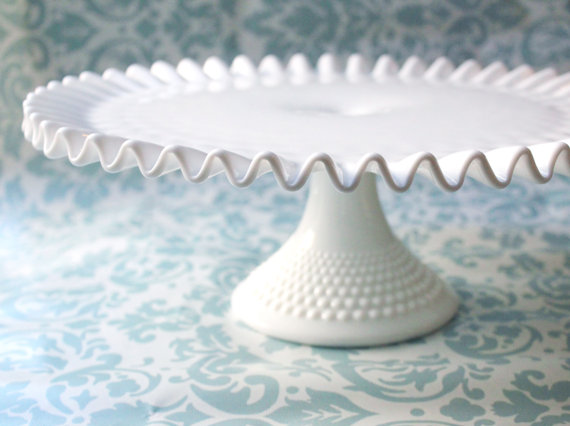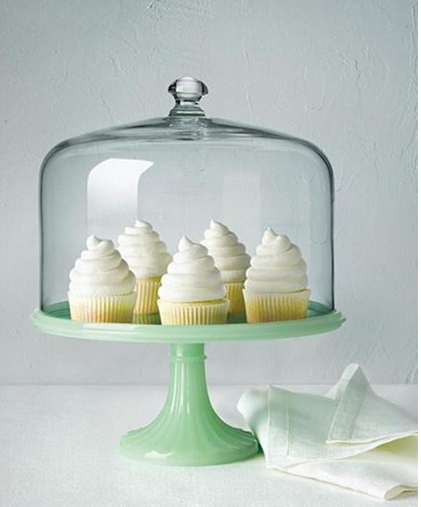 ---
RELATED: Cut Your Wedding Cake With One of These 13 Pretty Knife Sets
RELATED: The Perfect Soundtrack to Play During Your Cake Cutting
Like PW on Facebook | Follow PW on Twitter | Sign up for the PW newsletter
Getting married? Start and end your wedding planning journey with Philadelphia Weddings' guide to the best wedding vendors in the city.
---