News
It's 2039. Philadelphia Is America's Greatest City. How Did We Get Here?
Join Philly's most influential people at ThinkFest 2019 and find out.
---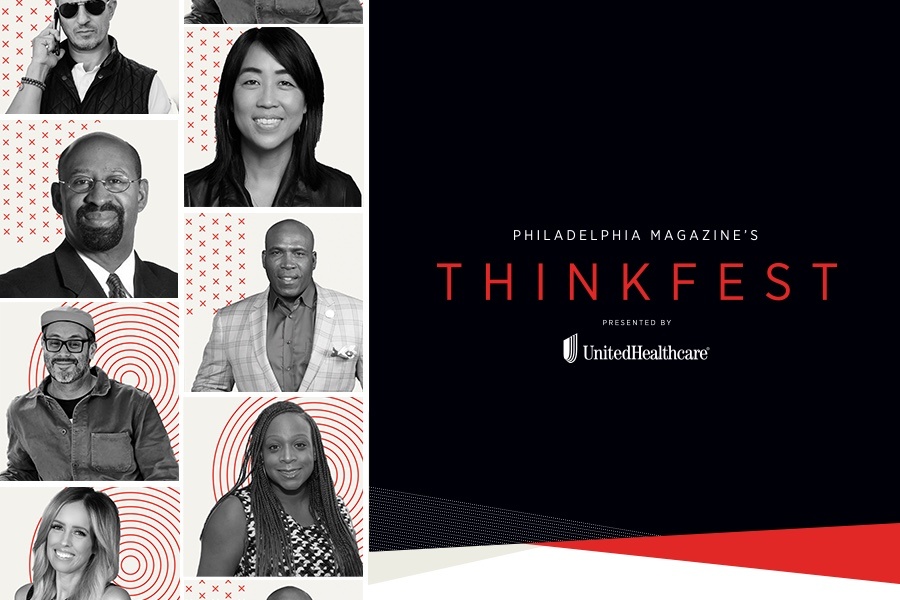 Picture Philadelphia as America's leading city in 2039. Within the span of 20 years, we managed to dramatically lower the poverty rate, confront climate change, embrace our legacy as the birthplace of America, and even win the Super Bowl, World Series, Stanley Cup and NBA Championship — five times each — solidifying Philadelphia's position as the country's greatest city.
This may sound like an outrageously tall order, but there are leaders in Philadelphia who aren't shying away from the challenge. This November, they'll all be at ThinkFest 2019.
We're excited to welcome the city's biggest movers and shakers to our eighth annual event. They'll paint us scenes from Philadelphia's future, and tell us the bold steps the city took over the next 20 years to rise to number one.
Here's a peek at a few of the sessions:
Jamie Gauthier, Katherine Gilmore Richardson, and Neil Oxman will discuss how we smashed the old boys network that dominated Philadelphia politics.
Joe Beddia, Jose Garces, Camille Cogswell, and Alex Tewfik will explain what it took for Philadelphia's food scene to become the envy of the world.
A medley of Philadelphia's strongest voices — Helen Gym, Michael Nutter, Tayyib Smith, Christine Flowers, and Tom McGrath — will debate the key initiatives we implemented to become the greatest city in America.
Seth Joyner, Ray Didinger, and Molly Sullivan will talk about how our love of sports elevated our city even more.
ThinkFest kicks off with an 11 a.m. networking lunch on November 14th at the Annenberg Center for Performing Arts. The program will begin at 12:30 p.m., end at 4:30 p.m., and be followed by a networking happy hour where you'll continue to ponder the future of the city with fellow Philadelphians.
Check out the full lineup of speakers and topics and secure your ticket for ThinkFest 2019 here.
---