News
Check Out Brigantessa's New Small Plates and Expanded Happy Hour
The menu includes Jena Leigh Taylor's notorious contest-winning meatballs.
---
Brigantessa has gone through a lot of changes recently: this summer, news broke that longtime chef and part-owner Joe Cicala was out at both Brigantessa and its sister restaurant Le Virtù in a dramatic split. In August, chef Adam Taylor stepped in at Brigantessa, tweaking the menu a bit but mostly keeping the ship steady.
But now, he's unveiled a new menu of small plates inspired by southern Italian street food, especially for the restaurant's first-floor bar, or taverna.
Taylor's taverna menu is made up of ideal bar bites, meant to go along with a cocktail or a glass of wine at the bar. Think snacks like crispy-gooey mozzarella in carozza, a deep-fried cheese sandwich, and miniature calzone-esque panzarotti, and eggplant polpette, a meatless yet meatball-like dish served with red sauce.
---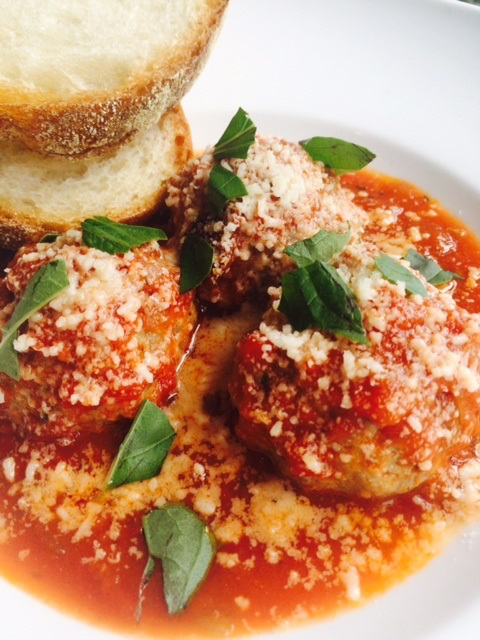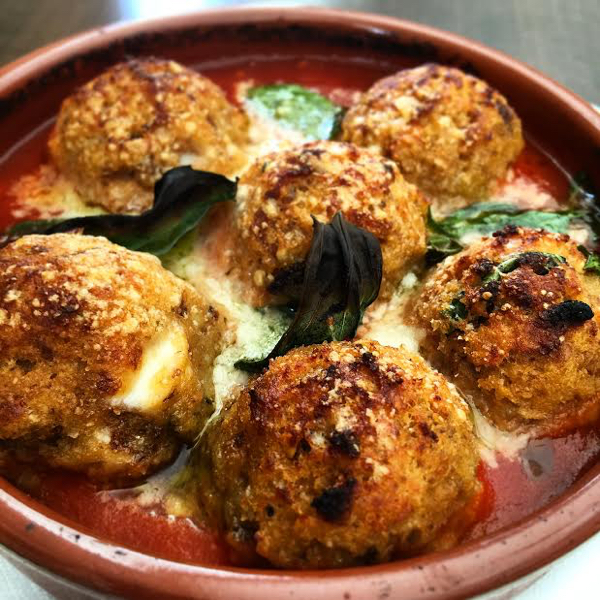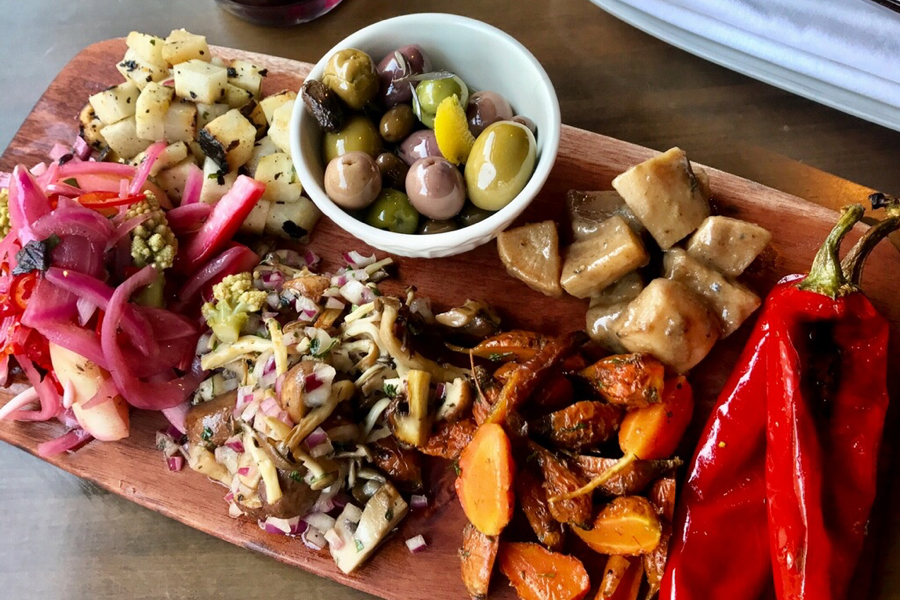 ---
But the kicker on the new menu comes from Taylor's wife, Jena Leigh Taylor, winner of this year's controversial meatball contest at Taproom on 19th earlier this fall. Her recipe — handed down from her grandmother — is being served, and it's your chance to taste a part of south Philly history.
In addition to the new menu, Brigantessa has expanded their happy hour deals, served Sunday through Thueaday from 5 p.m. until 7 p.m., with $10 pizzas and $5 snacks like roasted olives, mussels, and panzarotti. A rotating selection of beers, the house wine, and their Sicilian Mule cocktail go for $5 during happy hour, with the Arbusto, a seasonal apple shrub cocktail, for $7.
Check out the slate of taverna small plates below.
New Taverna Menu at Brigantessa
Fried Brussels sprouts with Calabrese chili agro dolce, ricotta salata and grilled lemon $8
Crispy salamari and peppers with tomato-basil aioli $12
Wild mushroom arancini with porcini mayo $10
Panzarotti with house mozzarella, fennel sausage ragu and marinara $8
Vegetable antipasti for two, featuring a variety of seasonal vegetable starters $18 (available in a half-portion for one for $9)
Eggplant polpette, a traditional, meatless southern Italian variation on classic meatballs $9
Mozzarella in carrozza with warm piennolo tomatoes and basil $9
Jena Leigh's Meatballs, served in "Sunday gravy" $9
Brigantessa [Foobooz]
---
---