We Took a Hip-Hop Yoga Class at Teranga Yoga for November's BWP Underground Event
See photos from our fun (and sweaty) Teranga Yoga BWP Underground event.
---
Our Be Well Philly Undergrounders were back on their fitness and wellness game this month! In November, we popped up at our studio (and obsession) of the month, Teranga Yoga. The brand new Bella Vista infrared hot yoga studio was founded by Joanna Da Sylva and her husband, Jonathan De Keukelaere this September. Their wide range of Vinyasa-based classes bump not-so-typical-yoga music to get your heart pumping — everything from Caribbean rhythms to hip-hop beats — while the infrared heat soothes and warms your muscles. (Plus, the studio is just plain pretty.) It's basically a divine escape from the doldrums and cold. So, needless to say, we were thrilled to be taking a hip-hop yoga class there for BWP Underground — especially just as the weather started to get chilly.
(In case you're not familiar, BWP Underground is our monthly, super-secret pop-up workout series. You have to be on our email list to get the event alerts, so sign up here to get in on the action!)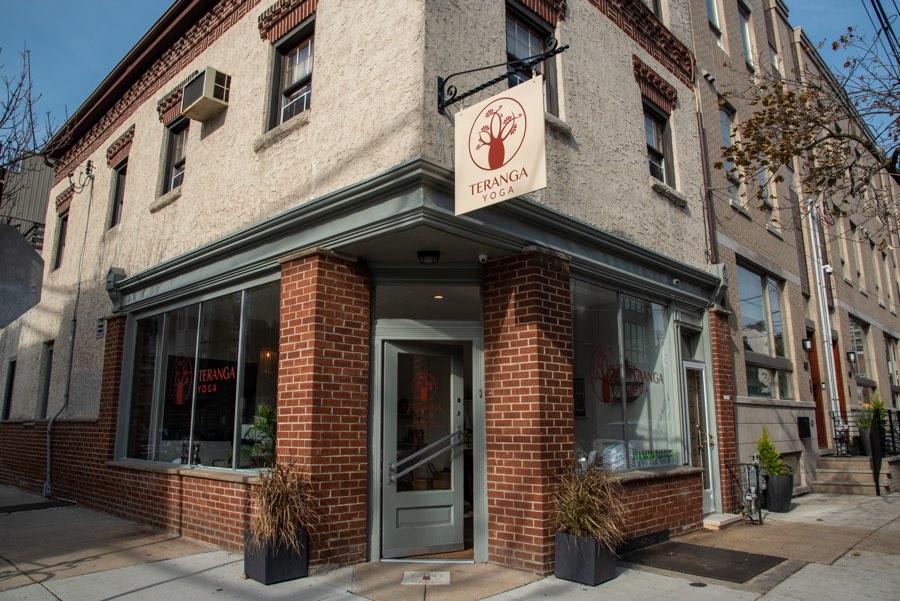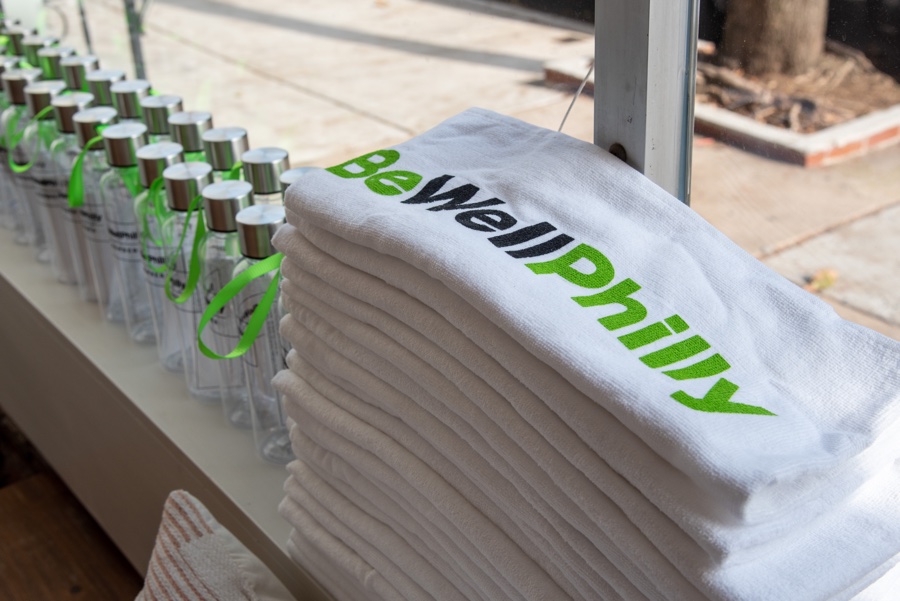 We happily filed in for the lunchtime workout, welcomed by Da Sylva and De Keukelaere, and their new baby, too. (It's no surprise it feels so cozy in there: "Teranga" translates as "welcoming someone with deep love and respect.") There, Undergrounders signed in at the front of the studio, which stocks floral smudge sticks, and earthy wares from around the world, like baskets with origins in Uganda, Kenya, and Senegal and flowy pants from Thailand.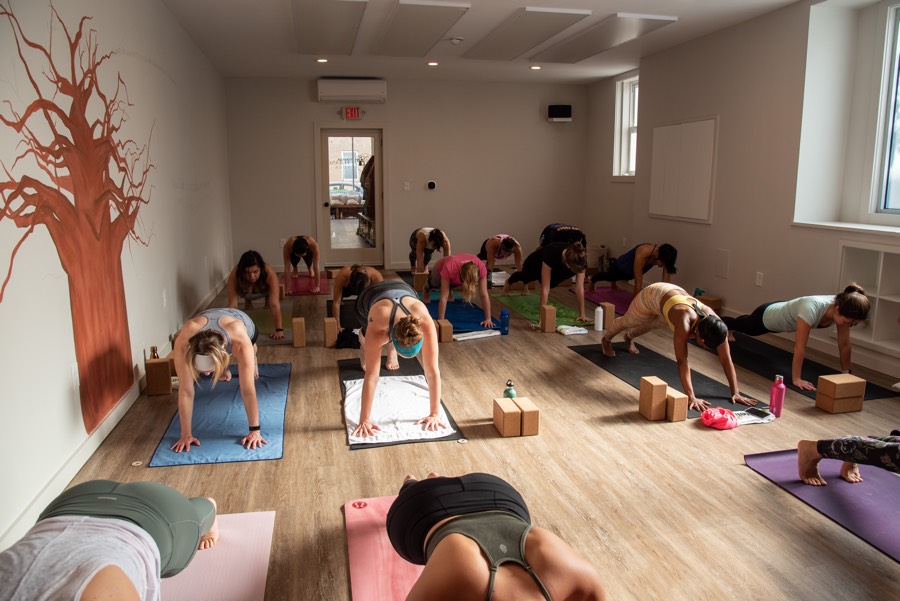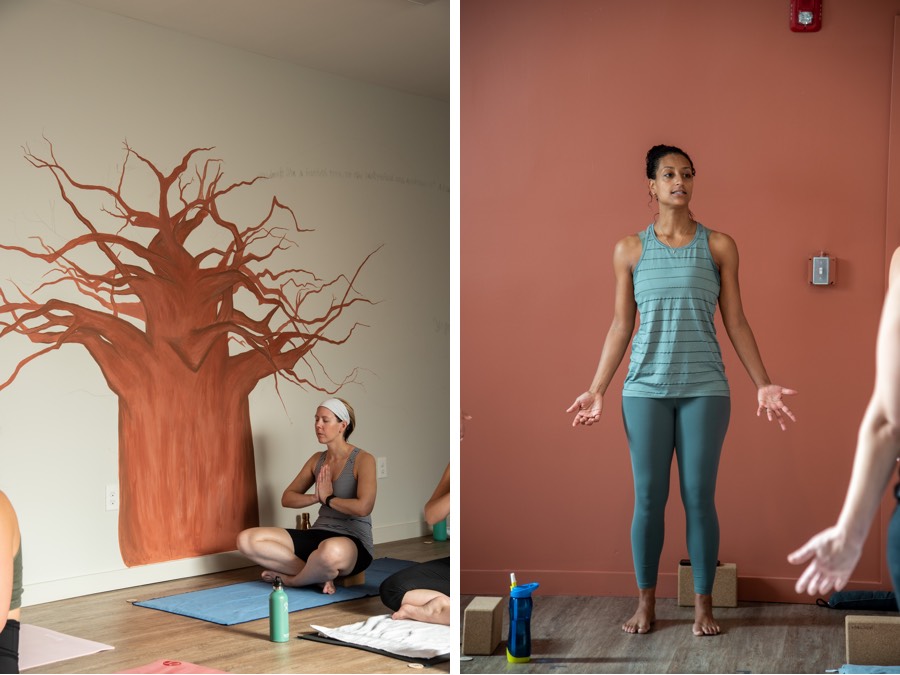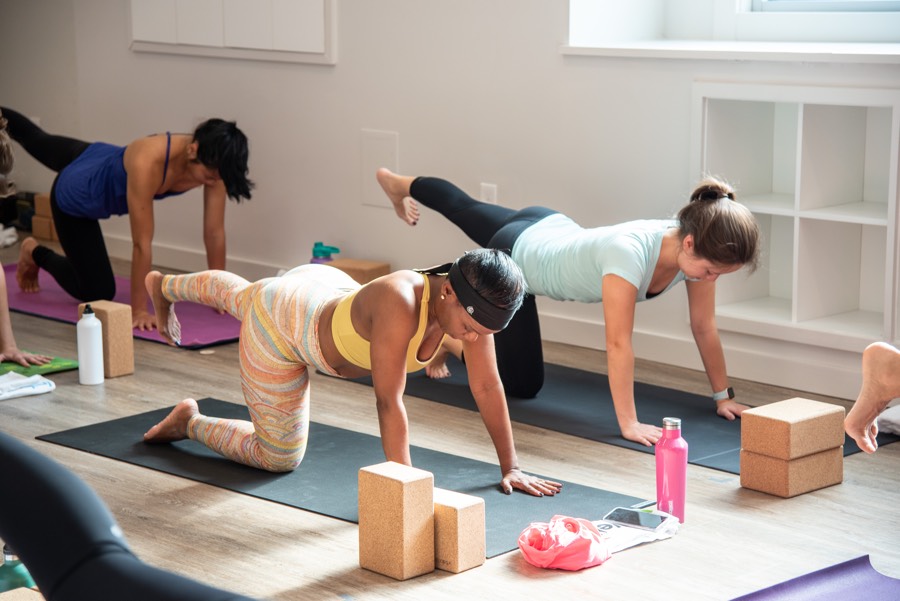 Then, we settled in with our mats for a hip-hop yoga flow that was the perfect mix of relaxation and strength. We moved through sun salutations, embraced goddess pose, and rested in child's pose when we needed a break. All the while, we listened to hip-hop classics and newer fave jams like "This is America" by Childish Gambino. And the whole time, the energetic and dynamic Da Sylva encouraged everyone to let loose and dance it out if they wanted to. (We definitely did.)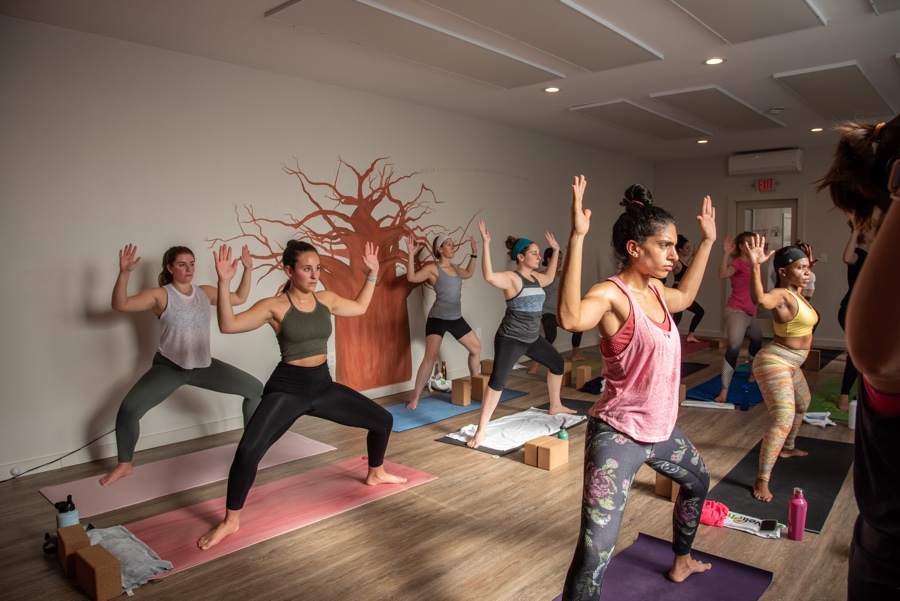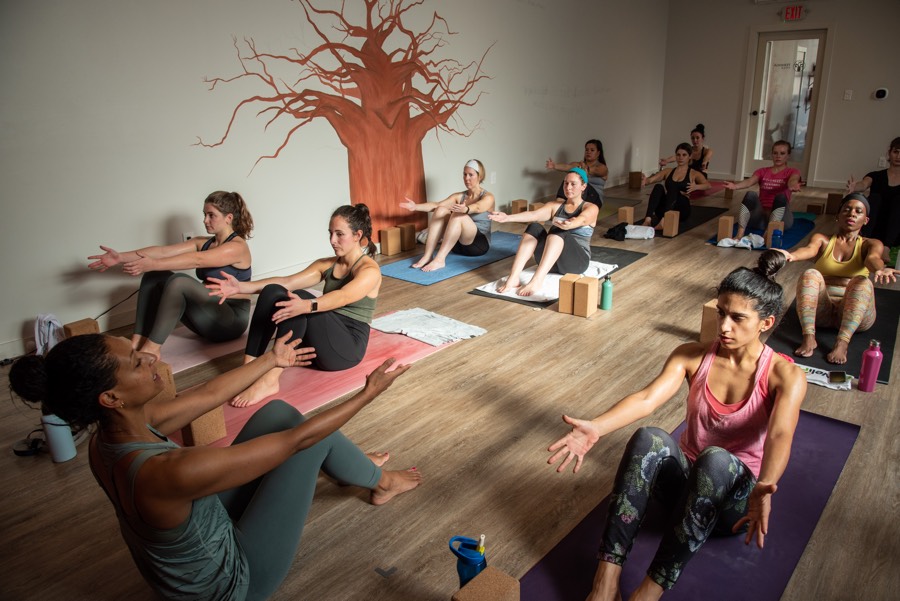 Once the class came to a close (and all of us were both relaxed, and pretty sweaty) attendees had the opportunity to win two weeks of free classes so they could keep up their flow later on or a month's worth of hearty eats from local company The Soulfull Project to refuel. Everybody thankfully got a Be Well Philly sweat towel from our partner, Independence Blue Cross to take with them before taking on the rest of the day.
Want in on the next BWP Underground event? Sign up here!
Let's get social! Join Be Well Philly at:
FACEBOOK | INSTAGRAM | NEWSLETTER | TWITTER
---
---