15 Things Every Fitness-Loving Philadelphian Needs to Try This Summer
Your ultimate bucket list for a fit and healthy summer around Philly.
---
Have we mentioned how much we love summer in Philadelphia? There's so much to do, so much good (frozen, sweet) food to eat, it sometimes can be hard to decide where to start.
That's why we made this list — your bucket list for a happy, healthy, action-packed summer around Philadelphia. We're quickly approaching summer's halfway point, so count up everything you've already tried, score yourself using the ranking below, and get ready to tackle the rest of the list.
Score Sheet
How many of the activities below have you tried? Score yourself here.
0-3…It's summertime, live a little!
4-6…Is that a tan I see?
7-10…Get it, girl.
11-15…You are living your best life.
With nearly 300 free classes throughout the summer — seven days a week — this free outdoor yoga series is a must-do. Not only for the sake of doing yoga, but also because the views from the Race Street Pier park are totally gorgeous.
Yes, you can enjoy at day down the shore and get in a workout, thanks to Carly Rubenstein's killer boot camp classes at Margate City beach on Saturdays at 9 a.m. And if you go on July 7, you can even get a plant-based brunch afterwards.
Now that HipCityVeg has a food stand at the Spruce Street Harbor Park on the Delaware River Waterfront, we can enjoy some serious boardwalk vibes while downing a chilly banana whip — the perfect (plant-based!) summer treat.
There's nothing that'll boost your adrenaline quite like flying at top speeds through the treetops. Good news is, you'll be having too much fun at Treetop Quest's new zip line and ropes course to consider being scared.
Bok Bar's views are amazing, and we can't think of a better place for an outdoor yoga session in all of Philly. There's lots of opportunities to try it, too — Honeygrow hosts their own series, as does Katie Gould of KG Strong.
Sure, a ship deck may not seem like the most logical place for a sweat session, but the spacious wood-plank deck of this Delaware River Waterfront staple actually makes for an awesome place for an al fresco sweat session.
Okay, so maybe you won't have time to try all 71 Philly public pools open for the summer, but you should definitely make time to take a dip in at least one. I mean, why wouldn't you? They're free!
Barre3 is a champion of free pop-up workouts and we are So. Here. For. It. This summer, they're popping up at The Logan hotel courtyard (and ballroom, when the weather's bad) for a ton of free toning workouts to all your favorite jams.
Okay, so tacos aren't just a summer food. But we never need an excuse to eat a good taco — especially when it's entirely made of plants. Yum!
Ready to test your balance? You'll do a lot of that in Aqua Vida's acro yoga class with yogi Rob Li at the Penn's Landing Marina — and probably a lot of falling into the water, too.
Thanks to Stacey's Surf Camp in Margate, you can be a kid at camp again in her Saturday morning adult group lessons. Just think: You're two hours away from living out all your Blue Crush dreams.
That's right — Be Well Philly is hosting our own free yoga series with our friends at Three Queens Yoga. It'll be set to a live deejay (thanks to DJ Sylo and DJ Eagle!) and come with free drinks from Michelob Ultra, Belvedere, and Steaz. YES.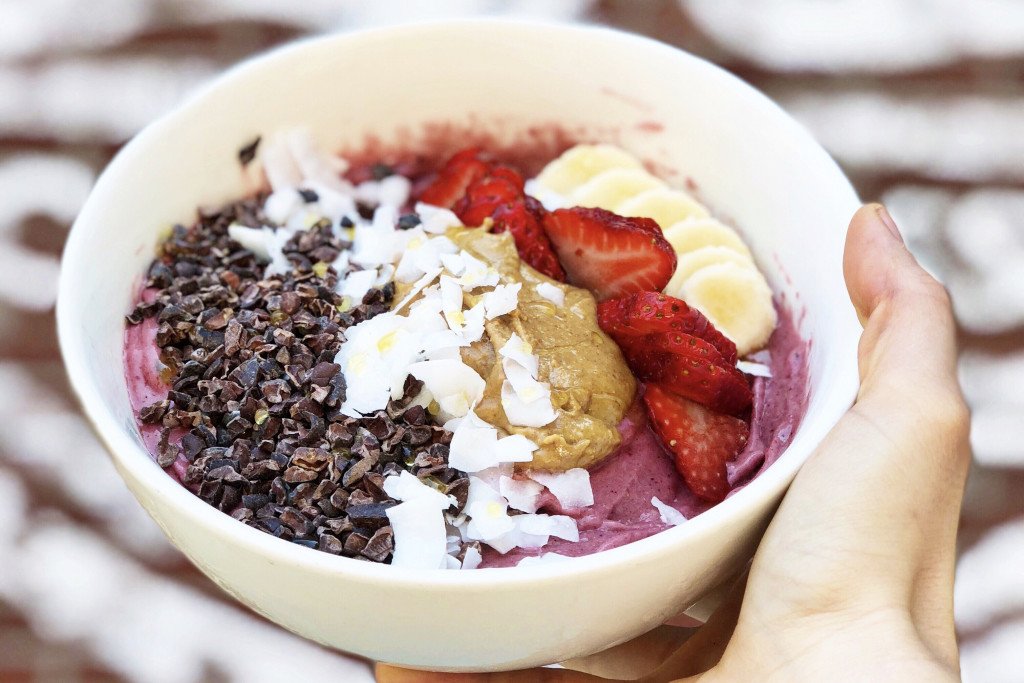 Philadelphia has recently seen a small explosion of açaí shops, and we are all for it. Fruity, frozen, refreshing — can you think of any better way to cool off this summer?
Rittenhouse's The Bar Method is popping up at the Plaza at the Comcast Center for some free 45-minute barre classes on Tuesday evenings. A little toning here, a little muscle burning there, a lot of summer bodies getting in a workout everywhere.
Riva Health & Wellness has opened up their Fishtown oasis — a.k.a. their outdoor pool — for pool boot camps led by the one and only Holly Waters. Finally, a workout where no one will notice how much you're sweating!
Like what you're reading? Stay in touch with Be Well Philly—here's how:
---
---