Science Says This Veggie Is the Secret to Weight Loss
---
Turns out Popeye really was on to something: A small study published in the journal Appetite found that women who consumed spinach in the morning lost 43 percent more weight than those who did not, Science Daily reports. Forty-three percent, you guys!
The study, led by researchers at Lund University in Sweden, followed 38 overweight women over the course of three months. Before breakfast each morning, half of the women had a green juice spiked with five grams of spinach extract while the other half had a green juice sans spinach. The only instructions the participants were given over the course of the study were to eat a balanced diet of three meals a day and not to go on any other diet.
At the end of the three months, researchers found that those who'd consumed a daily dose of spinach in their green juice each morning lost significantly more weight than those who'd had juice without spinach, plus they reported fewer junk food cravings. Turns out, thykaloids—green leaf membranes in spinach—extend the process of digestion, making us feel fuller longer. Meaning: no more mid-morning jelly-filled-donut cravings and, in turn, more weight loss. Hallelujah!
So if you're looking to loosen up your waistband, you might want to sneak some spinach into your morning meal. (Note: Spinach leaves work just as well a the extract.) And what better way to do it than with a smoothie? Here, five breakfast smoothies that are loaded with Popeye's favorite veggie. I'll be having the spinach-spiked carrot cake smoothie tomorrow morning, thank you very much.
---
Alaska from Scratch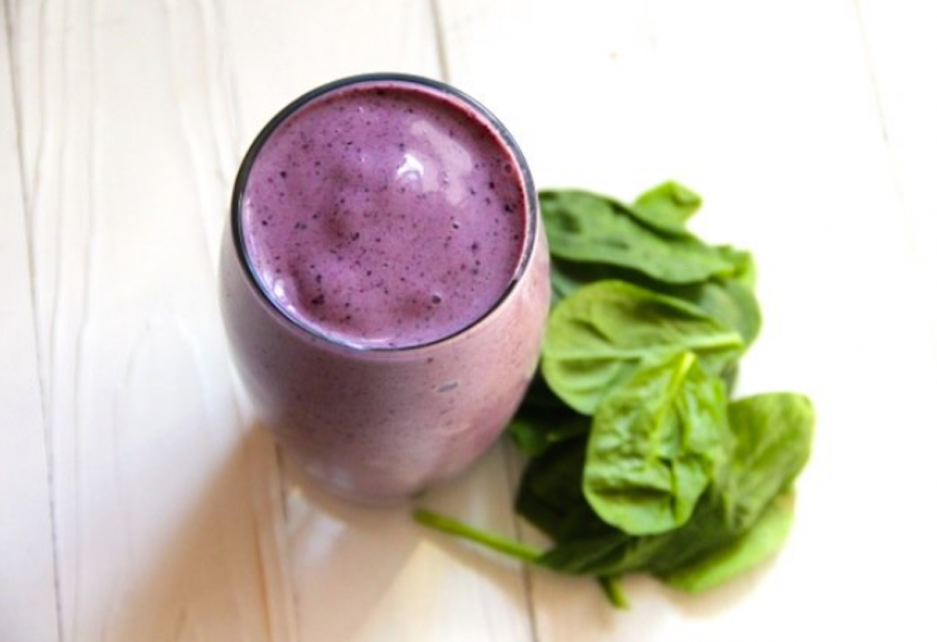 What Gaby's Cooking
The Green Forks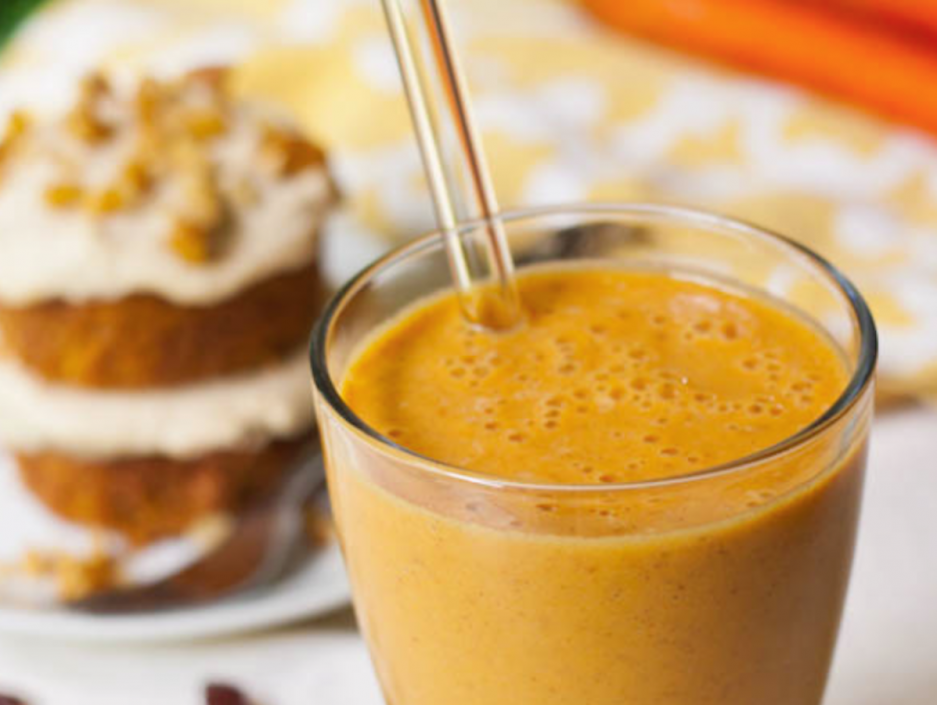 Minimalist Baker

Cookie Monster Cooking
---
Like what you're reading? Stay in touch with Be Well Philly—here's how:
---