15 Things to Do In Movies, Comedy, Art, Theater and More
Featuring Moustapha Alassane, Tom Perrotta, Secret Cinema and Fringe, always Fringe.
---
Red Velvet @ St. Stephen's Theater | Through October 8
Lantern Theater Company presents the Philadelphia premiere of Lolita Chakrabarti's play about a black actor preparing to play Othello at the same time riots Londoners are rioting in streets following the abolition of slavery.
Sanctuary Series: Mexika and Aztec Traditions in Clay @ Fleisher Art Memorial | Wednesday, September 13
Self-taught multidisciplinary artist Brujo De La Mancha uses pots, masks and other artworks in a discussion of "the histories of functional and symbolic sculpture" and "aesthetic guiding principles of the Mexika and Aztec ceramic traditions."
Tell Me A Story: Failed @ Shot Tower Coffee | Wednesday, September 13
Hillary Rea's true-story series continues, with storytellers Jackie Cohen, T.J. Hurley, Carol Moog and more.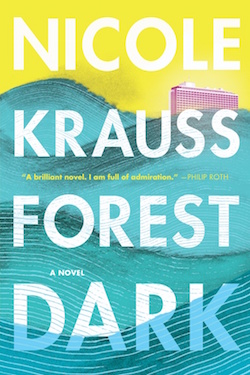 The Hatchery Reading Series @ The Monkey Club | Wednesday, September 13
Storytelling by Mike Ingram, Gina Myers and Bud Smith.
I, Peaseblossom @ Woodlands Cemetery | September 13-17
Curio Theatre Company presents Tim Crouch's one-person play about a neglected fairy from A Midsummer Night's Dream. Stars Brian McCann. BYO lawnchair. A Fringe event.
Anna Fine Foer: AnachroniCity @ Gershman Gallery | Thursday, September 14
Artist Anna Fine Foer celebrates the opening of her new art exhibition this Thursday, 5:30-7:30 p.m. She incorporates Philadelphia architecture into her collages which explore pop culture, science and terrorism. AnachroniCity runs through December 15.
Nicole Krauss / Nathan Englander @ Parkway Central Library | Thursday, September 15
Nicole Krauss, author of Man Walks into a Room and The History of Love will read from her new book, Forest Dark. Nathan Englander (For the Relief of Unbearable Urges, What We Talk About When We Talk About Anne Frank) will read from Dinner at the Center of the Earth.
Floydada @ The Fifth Side at the Maas Building | September 13-16
Peculiar Works Project presents Barry Rowell's play about two women in a small store in an abandoned Texas town. Stars Catherine Porter and Nomi Tichman. Part of Fringe Fest.
Moustapha Alassane, Pioneer of the Golden Age of Nigerien Cinema @ Lightbox Film Center | September 14-16
Lightbox presents the "first North American retrospective of Moustapha Alassane (1942–2015), a pioneer of populist cinema in newly independent Niger in the 1960s and 1970s." Includes Bon Voyage Sim, Les Cowboys Sont Noirs (The Cowboys Are Black), Samba Le Grand (Samba the Great), La Bague Du Roi Koda (The Ring Of King Koda) and many more rarely screened gems.
Ruggedly Jewish @ Suzanne Roberts Theatre | September 15 & 16
An Evening with Bob Garfield — co-host of WYNC's public radio show On the Media.
City Without Men @ Eastern State Penitentiary | Friday, September 15
Secret Cinema returns to the prison to screen the rarely-seen 1943 drama about women who move into a boarding house next to a prison to be closer to the convicts they love. Short films will also be shown.
Splintered Glass @ Performance Garage | Saturday, September 16
Producer/choreographer Courtney Hunter presents a dance performance examining the "ethics surrounding artificial intelligence and humans playing God." Features guest artists Tiffany Delio and Daniela Galdi of the Blind Faith Project Dance Company. Fringe.
Picture This! @ Good Good Comedy Theatre | Sunday, September 17
Live-animated comedy" from New York featuring comedians Rojo Perez, Michelle Biloon, Eric Dadourian and more, with live animation by Bryan Brinkman, Sean Dooley Eamon Dougherty and more. Hosted by Peggy O'Leary.
Kairos Dirt & the Errant Vacuum @ PhillyCAM | Tuesday, September 19
Video artist Madsen Minax's film about "a queer middle school lunch lady, her multiple lovers and eccentric friends as they make contact with a trans-worldly ghost in an food-obsessed alternate sex-space-time." Looks cool:
Tom Perrotta @ Parkway Central Library | Tuesday, September 19
The author of The Leftovers, and a writer on the HBO adaptation, reads from his latest work, Mrs. Fletcher.
---