Go Above and Beyond an Ordinary Venue
There's something to be said for a venue that goes above and beyond the traditional realm. Though hotels are beautiful, convention centers are convenient and restaurants never go out of style, a change of pace can do wonders for any and all events. "Very simply stated, people like change, and when going to a hotel or banquet hall they will expect the same type of service, similar décor and same type of party," says Lincoln Financial Field Senior Sales Manager, Special Events, Lynnette Camacho, "but finding a location that is unique adds a mystery and curiosity to the guest."
When searching for such a space, put yourself in the mindset of how an extraordinary venue will elevate your event. How will the space set you and your event apart? What are the rewards? How will the event be remembered? In other words, what are the benefits? Well, we have five comin' right at you:
It's NOT a hotel or banquet hall!
Unconventional locations such as your city's beloved sporting facility (aka Lincoln Financial Field), a renowned museum or even an old yet historic factory, all have immense wow-factor potential as locales. From the moment they open the invitation, "questions will pop into your guests' minds," says Camacho. "How will that work there? I wonder what it looks like from the inside? Where inside will the party be held? What will we see?" The excitement simply cannot be beat.
The space has unforgettable elements that set it apart.
Characteristics such as distinctive architectural elements, historic touches and out-of-bounds views only add to your event's memorability. With a dramatic backdrop such as the football field at Lincoln Financial Stadium, a sunset view of the Delaware River or iconic sculptures glistening amongst candlelight, lasting impressions will surely be left.
Nostalgia does everyone some good.
A space that holds an element of sentimentality to you will come through to your guests and make it that much more special. Key questions to ask yourself notes Camacho: "Are there memories there? Is it a place you went with your father as a child, or a museum that houses your favorite artwork, or a stadium that your favorite sporting team – ahem, the Eagles – plays at?" Whether it's a backdrop recalling family gatherings or a space you have gathered with co-workers, a hint of nostalgia is worth the effort.
Foresee the photos.
A space that provides an amazing backdrop for photos is an essential element for capturing the moment. "Lincoln Financial Field," notes Camacho, "has a number of different areas within the stadium that make for a fun backdrop for photos; most notably, the Eagles Nest offers amazing views of Center City, the playing field, or take a picture in the Eagles Locker Room by your favorite player's locker."
Reputation is everything.
The reputation of your chosen venue plays a major part. Whether it's known for being historic, a celebrity go-to facility, or even for being haunted, Camacho reminds us to, "think about your event and how the theme can go hand in hand with the venue. Can that reputation help to increase your attendance?" If so, then go for it!
When it comes to a unique venue, contact the pros at Lincoln Financial Field! With numerous spaces on site – all encompassing amazing views, unforgettable food and the coveted wow factor – you simply cannot go wrong.
---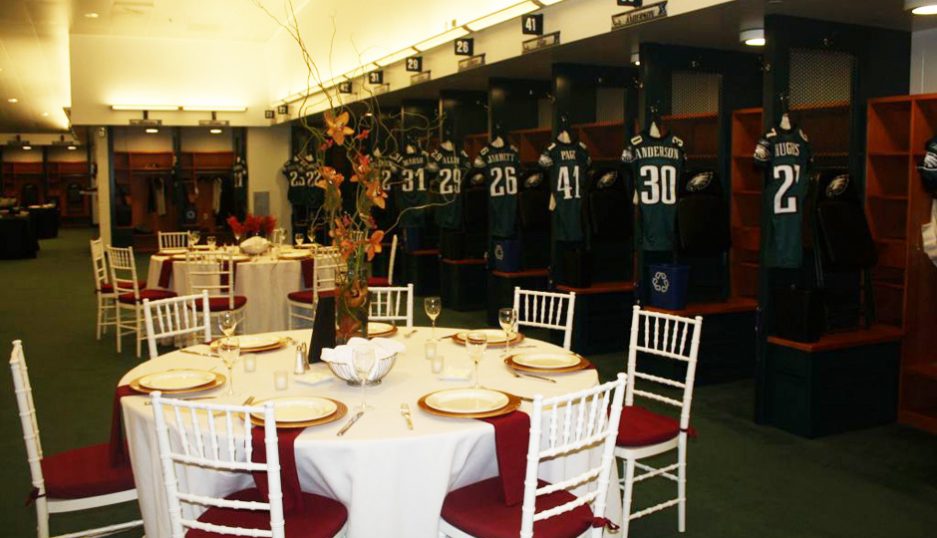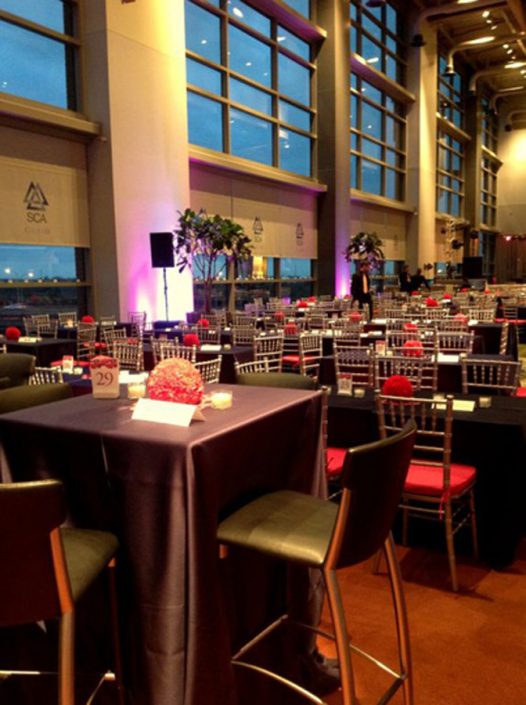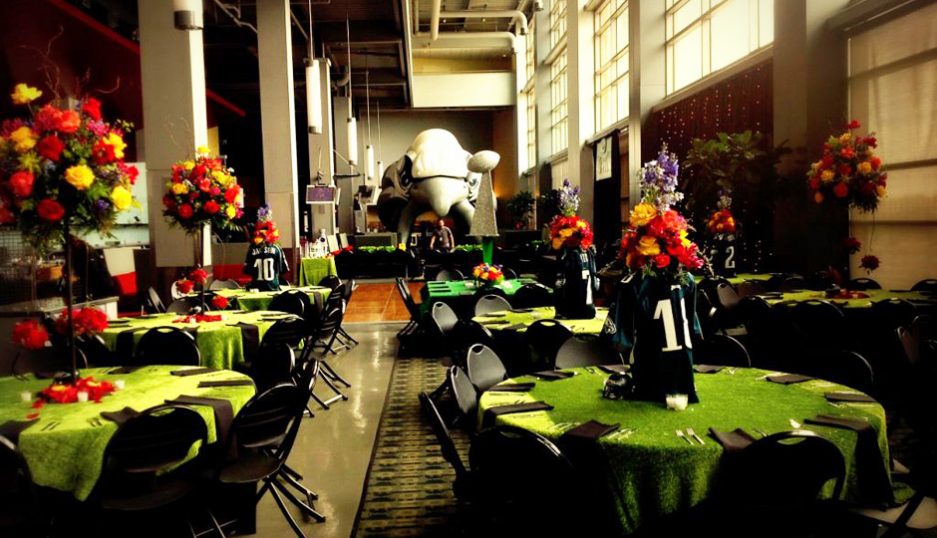 ---
This is a paid partnership between Lincoln Financial Field and Philadelphia Magazine's City/Studio
---