The Home of the Birds Ups its Food Game
The ubiquitous hot dog, the steaming soft pretzel dripping with neon yellow mustard, the ice cold, supersized soda. These are the longstanding snacks associated with sporting events. However, with gourmet food successfully reaching the palates of foodies all over this city, from high-end restaurant goers to the lines of patrons following the food trucks roaming our streets, it has recently – and very appropriately – made its way to Lincoln Financial Field. Do not fret, however, the mainstays are and always will have their place, but new and exciting options are changing the landscape in a delicious way.
Lincoln Financial Field is at the forefront of myth-breaking stadium food by providing mouthwatering fare from some of Philadelphia's top restaurateurs and even from some of our very own Eagles' players! Get psyched for your next visit to the field – for a game or a one-of-a-kind event – with a look at just some of the local, upscale grub ready to be devoured on Eagles' territory.
First up, Marc Vetri's Pizzeria Vetri is churning out a trio of pizzas (and its ridiculously delicious rotolo) from its wood-burning oven in the Club areas.
Margareta Taglio: Homemade sauce, fresh mozzarella, Parmigiano-Reggiano, fresh basil, extra virgin olive oil
Salsicca Taglio: Homemade sauce, fresh mozzarella, Parmigiano-Reggiano, roasted fennel, sweet fennel sausage, extra virgin olive oil
Soppressata Taglio: Homemade sauce, fresh mozzarella, Parmigiano-Reggiano, soppressata, extra virgin olive oil
If you're a fan of the flavor-dripping sandwiches served up at Chef Peter McAndrews' famed Paesano's, then you'll be clamoring to get your hands on one of these, also in the Club areas.
Paesano's Brisket Sandwich: Beef brisket, horseradish mayo, roasted tomatoes, pepperoncino, sharp provolone, fried egg
Chicken Diavlo: Spicy chicken breast, salami, roasted tomatoes, broccoli rabe, herb cheddar spread, sharp provolone
BBQ never tasted so good as this trio of sandwiches created by the collaboration of Aramark and Philadelphia Eagles former Wide Receivers Harold Carmichael and Mike Quick.
The Quick: Black cherry smoked pulled pork, housemade slaw, potato roll
The Carmichael: Maple sugar smoked pulled chicken, housemade slaw, potato roll
The Quick and Carmichael: A mega combo of black cherry smoked pulled pork, maple sugar smoked pulled chicken housemade slaw, potato roll
Tight End Brent Celek's Old City restaurant, Prime Stache, has a permanent parking spot in HeadHouse Plaza for its namesake's food truck. Get your nosh on with their classic American Bistro fare – burgers, fish tacos and more – with a gourmet twist.
And as always, local Philadelphia favorites are ready to take your order. Choose from Tony Luke's roast pork sandwiches and cheesesteaks; Chickie's & Pete's infamous crab fries; ooey-gooey goodness by way of Melt Down's grilled cheeses; and even gluten-free baked goods from Sweet Christine's as well as a host of vegetarian options to sink your teeth into.
Before your next visit to our one-of-a-kind stadium, view all of the Food and Concession offerings. Along with noshing on these irresistible goodies during the game, all of these fabulous vendors– and more – are available to you during the next special event you book at the field! For more information, be sure to contact the planning pros at Lincoln Financial Field.
---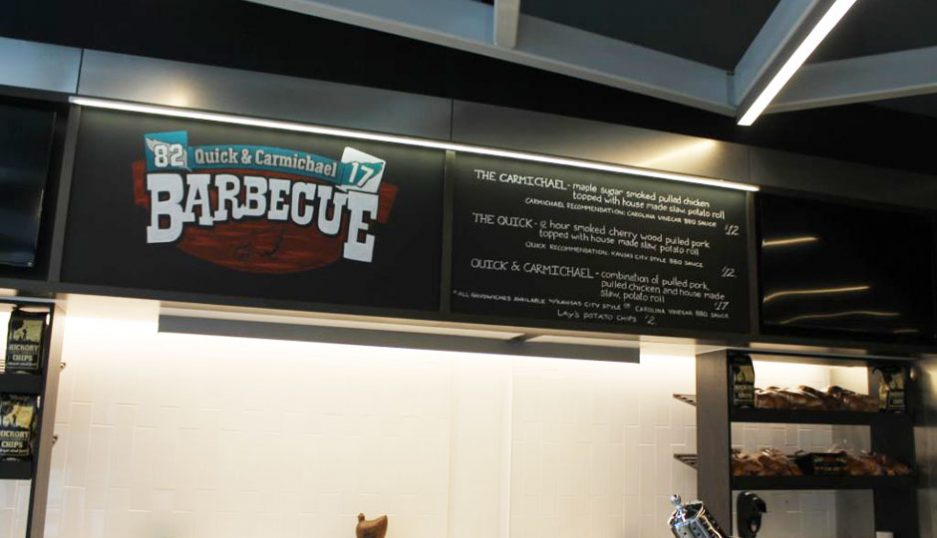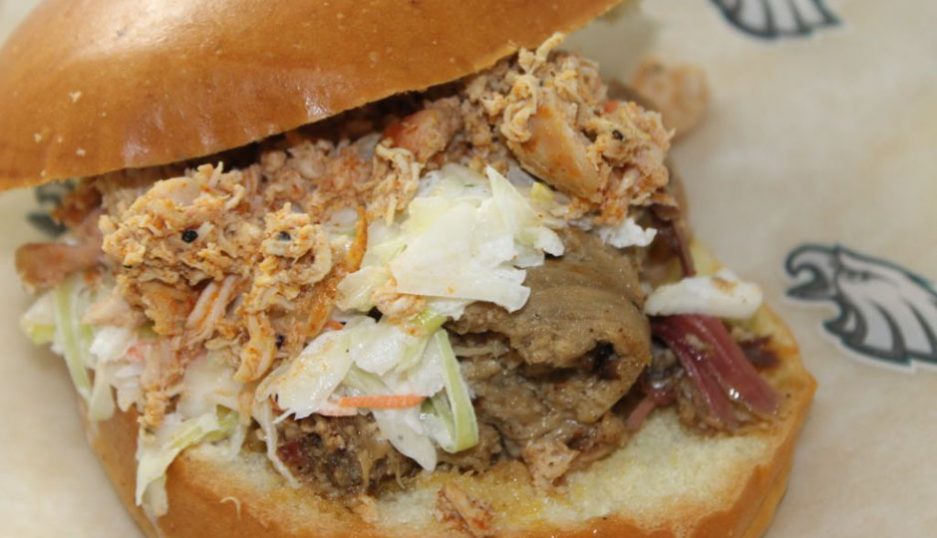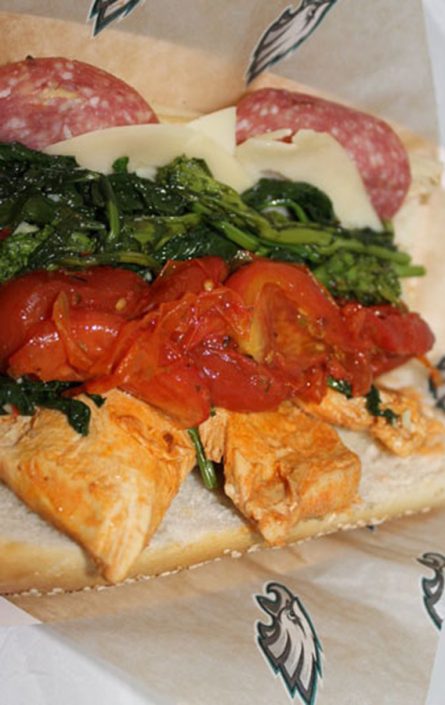 ---
This is a paid partnership between Lincoln Financial Field and Philadelphia Magazine's City/Studio
---