Build your Team, like a Pro
Any great team, be it a sports team, work team or even a family team, requires working together, through and through. From helping one another out when a team member needs it most, to knowing when to let another shine, building, maintaining and growing a genuinely successful team takes consistent effort, hard work and dedication. Specifically in office settings, from the higher ups to the entry levels, providing activities that foster growth, confidence and trust from one person to another, is sure to guarantee victory for all. However, don't be mistaken by this intro; above all, teamwork can and should be FUN, starting with the venue.
In designating a venue for your team building, going outside of the box – in a big way – provides your attendees with a foundation of success right from the start. When it comes to teamwork, this is no truer than when discussing your favorite pro sports team – ahem, the Eagles, of course! And in a facility such as Lincoln Financial Field, which offers a vast variety of team building activities designed to bring co-workers together in a safe, thought-provoking and stimulating environment, you can't ask for much more.
Ranging from 30-minute activities to all-day affairs, the special events staff at Lincoln Financial Field have designed a multitude of games that aim to pull coworkers together all while being surrounded by the sites, sounds and feel of the stadium. Below are just three of Lincoln Financial Field's top options for your next team-building event, which are sure to be a hit.
1. Sky Box Charades
Derived from the play calling Philadelphia Eagles Coach Chip Kelly became famous for at University of Oregon, this multi-team competition calls for one team on the field, and one team in the Press Box or Luxury Suite. (What's not to like already?) Next, the field team uses props and body movements to represent a phrase – oh, you know how the story goes – for which the box team has to guess. Not a bad day at the office, right?
2. Game-Day Relay
Truly have your coworkers feel as though they are a part of the Eagles while they exercise their minds and brains through a series of stations created to simulate game and stadium operation at the stadium. Some examples are:
Learn a cheer from the cheerleaders. (Score!)
Throw like a quarterback at life-size targets. (Amazing!)
Suit-up in an actual uniform and gear then perform a task. (Crazy cool!)
Make a catch thrown by an Eagles alumnus. (We had you at hello, right?)
Learn mascot moves from THE Swoop himself. (Must-do!)
3. Nacho Build (um…yes, please)
The task at hand: create a "work of art" using nacho ingredients. The challenge: teams must win their ingredients through a series of activities and/or trivia questions. The reward: NACHOS!
The above scenarios are just the tip of iceberg in regards to what our special events planners can offer you and your team. So, do your office a big, big favor by contacting Lincoln Financial Field to book your next team building event!
---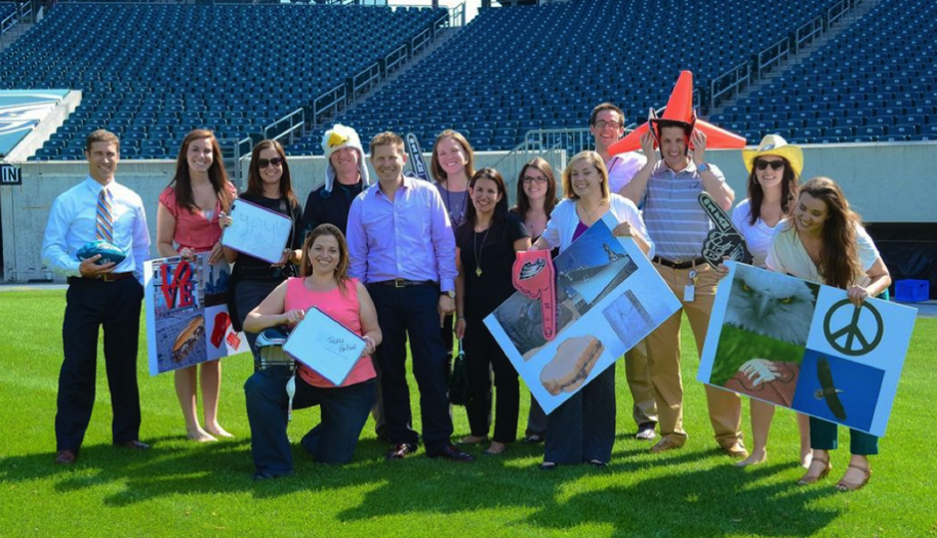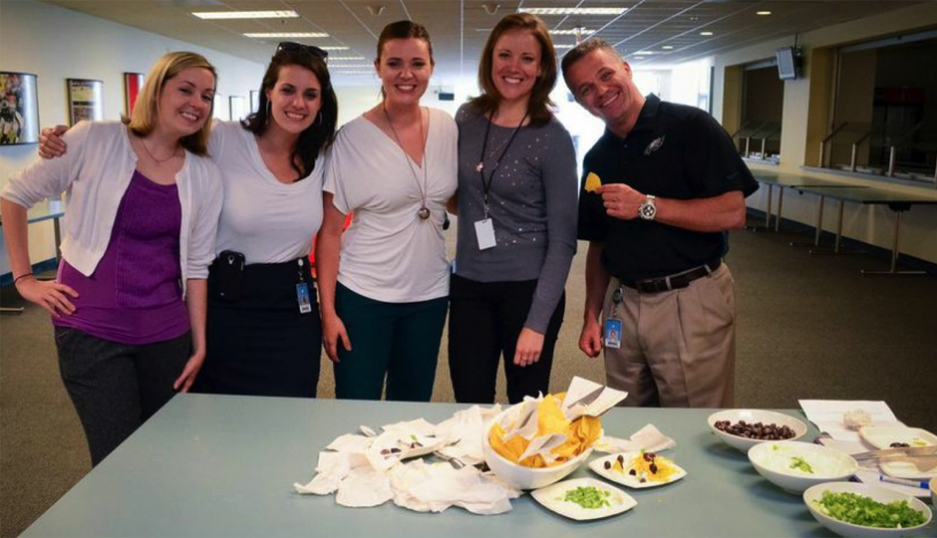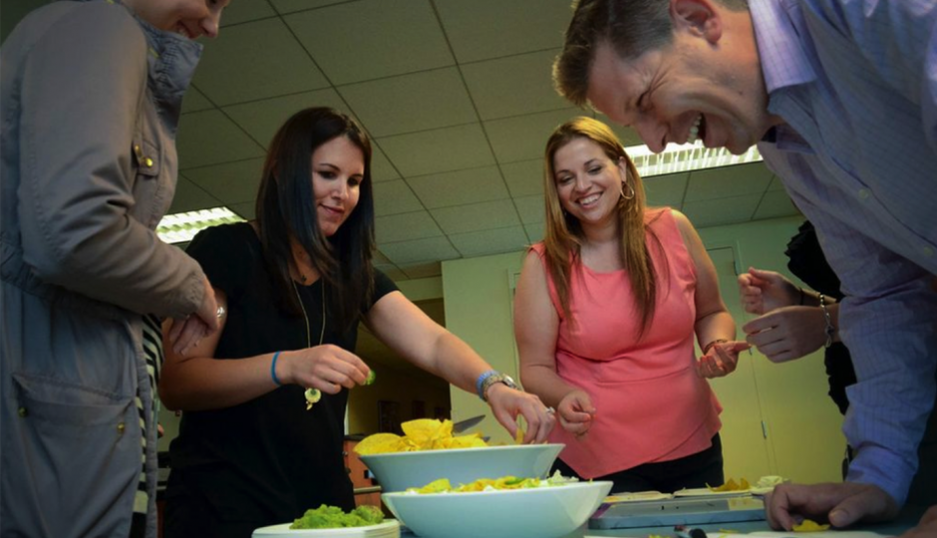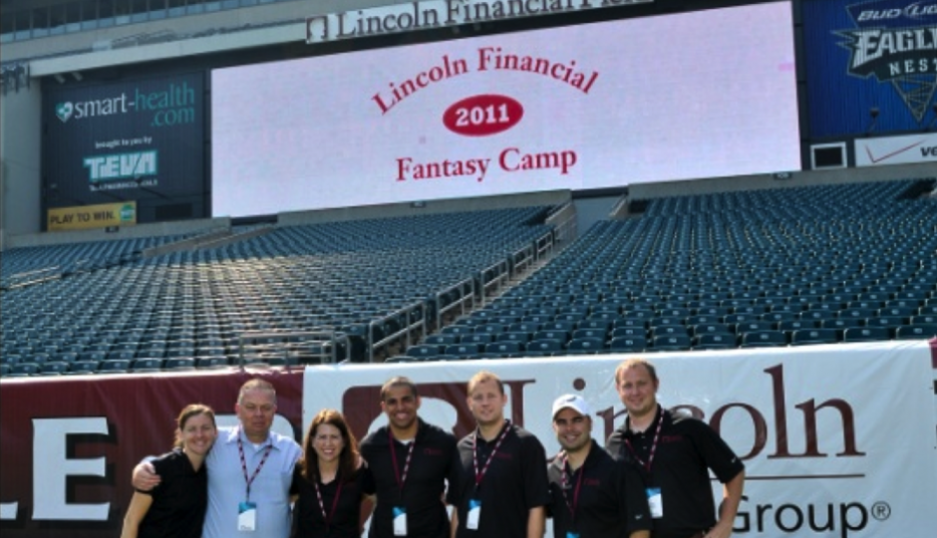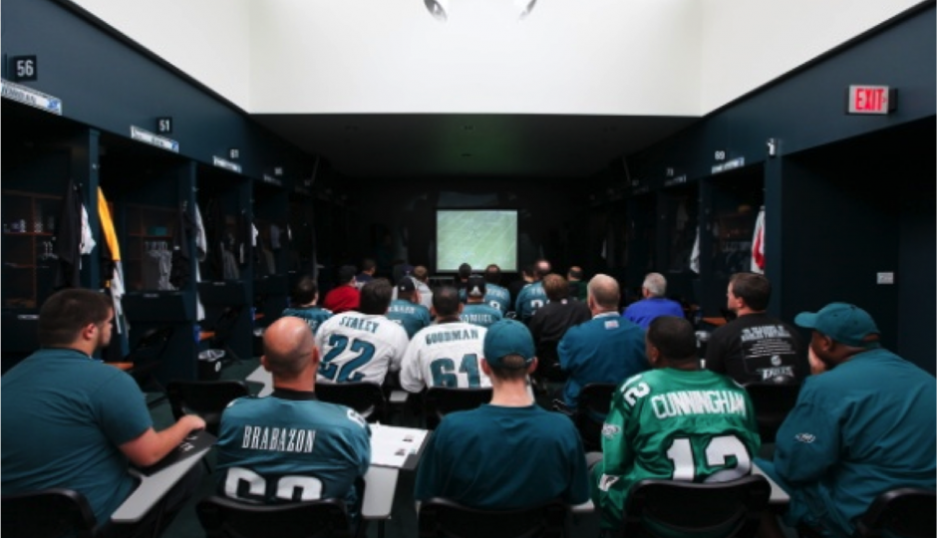 ---
This is a paid partnership between Lincoln Financial Field and Philadelphia Magazine's City/Studio
---