Hard Hat Tour: One Riverside
The first tenants will move in starting in March. Dranoff Properties is sprinting towards having things ready for them when they come. There are also a couple of samples for those still looking to move in.
---
The last time we caught up with Carl Dranoff, he was celebrating the topping-off of his One Riverside, the east-bank exclamation point that, along with the all-but-finished FMC Tower at Cira South on the opposite bank, redefine the southern Schuylkill riverfront in Center City.
Last Tuesday (January 3rd), as architects ran down a checklist on a nearly-finished apartment, the proud father showed off his baby with a behind-the-scenes tour that offered glimpses of what the residents can expect when they start moving in in March along with some condos whose fitting out was very much in the early stages.
The tour began in the most-of-the-way-there lobby and proceeded to the fourth floor, where two finished model apartments take full advantage of the building's clean modern lines and plentiful views. From there, it proceeded to the top floor, where two spectacular penthouses — one a bi-level and the other a nearly full-floor unit — were just beginning to take shape.
Then it concluded on the second floor, where the building's common amenities — a large lap pool, a fitness center, club and board rooms, a guest suite, a commercial-grade laundry room and a catering kitchen — were getting ready for their closeups.
The outside retains the slim and shapely profile architect Cecil Baker gave it, but the inside morphed a bit from its original configuration as the Dranoff sales team discovered that while the Baby Boomers who have accounted for the bulk of sales so far were downsizing, they still wanted more space than an 800- to 1,000-square-foot condo offers. Thus what had been conceived as an 82-unit building will instead have 68 units ranging in size from one to five bedrooms and from 745 to nearly 3,800 square feet, with 18 different floor plans.
Prices span a similar range, with the cheapest units going for $700,000 and the most expensive one (the bi-level penthouse) fetching $7 million. As of now, 20 units remain on the market, including that penthouse.
Dranoff explained that he originally conceived of this building as a rental, but as he noted rising interest in ownership in Center City, he changed course and redesigned it as a condominium.
Two-thirds of the buyers have come from the Philadelphia suburbs, but a surprising 30 percent are moving from another Center City address. "They'd rather have a 'lock and leave' lifestyle," Dranoff said. By this he means that they don't have to worry so much about maintenance of a large home or security when they go on vacation for an extended period of time.
All of the units, from the smallest to the largest, feature living areas with fantastic views from large floor-to-ceiling windows, and the design of the building means that all of them have corner views too thanks to its staggered-rectangles profile.
Dranoff Properties spokesperson Barbara Gall Sheehan said that while most of the buyers will be doing their own interiors with the items they already own, Dranoff has designers on staff who can offer guidance and assistance to those with blank slates. The model units they designed complement the building's frankly modernist style, a slight departure from the retro and traditional styles many Philadelphians appear to prefer.
But enough words. I'll let the pictures tell the story from here.
---
One Riverside Hard Hat Tour and Sneak Peek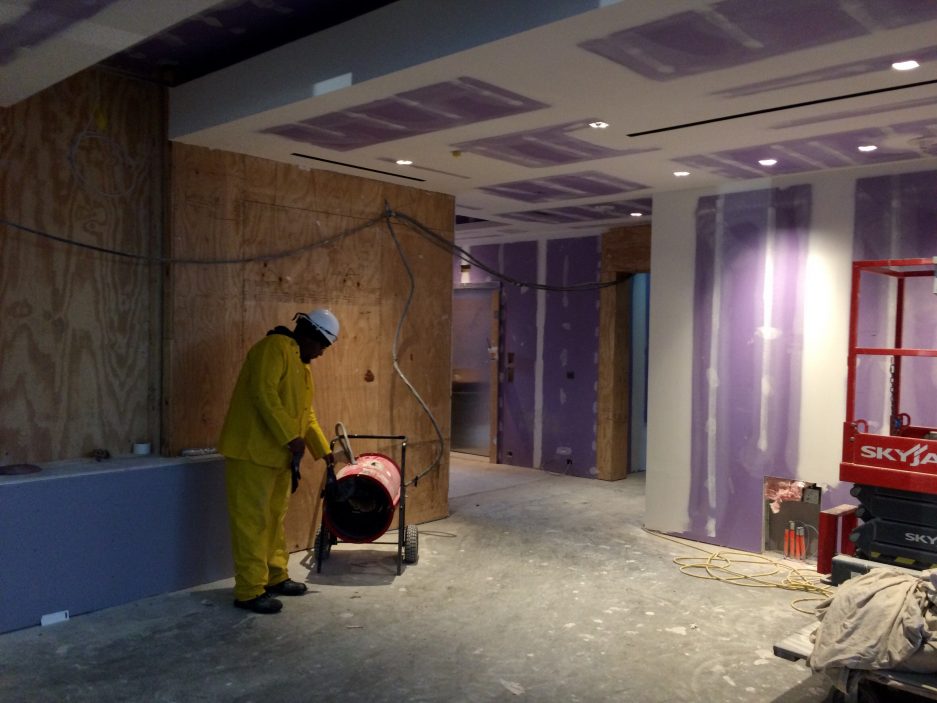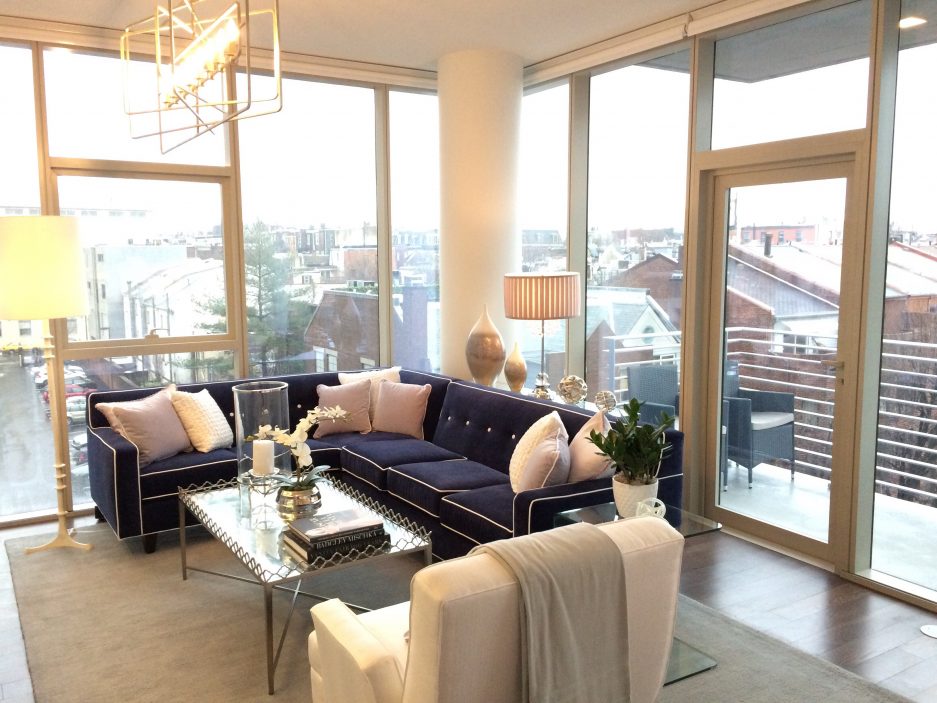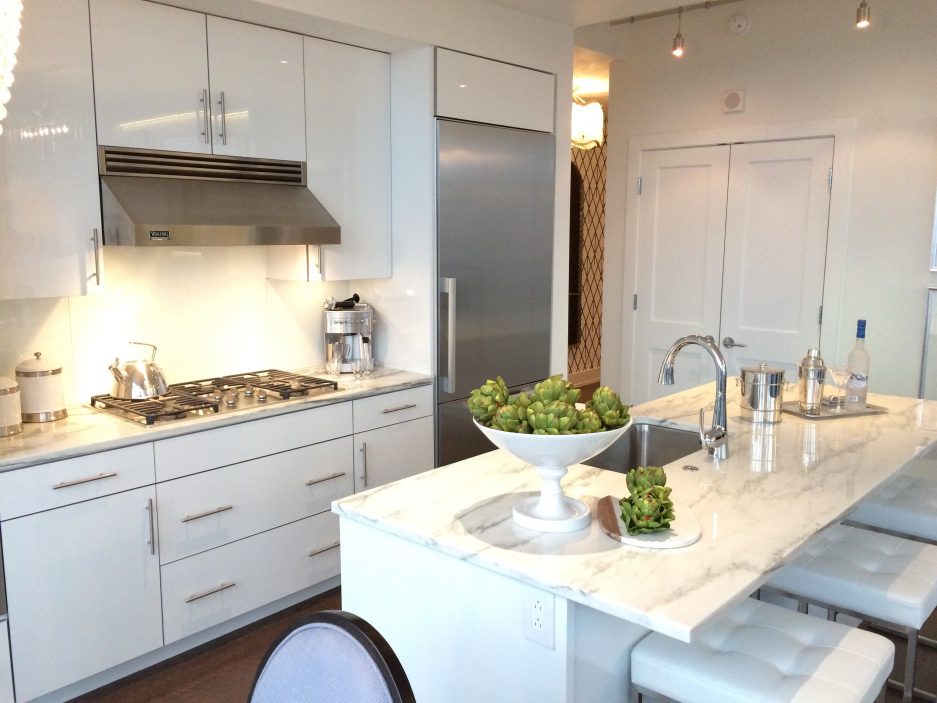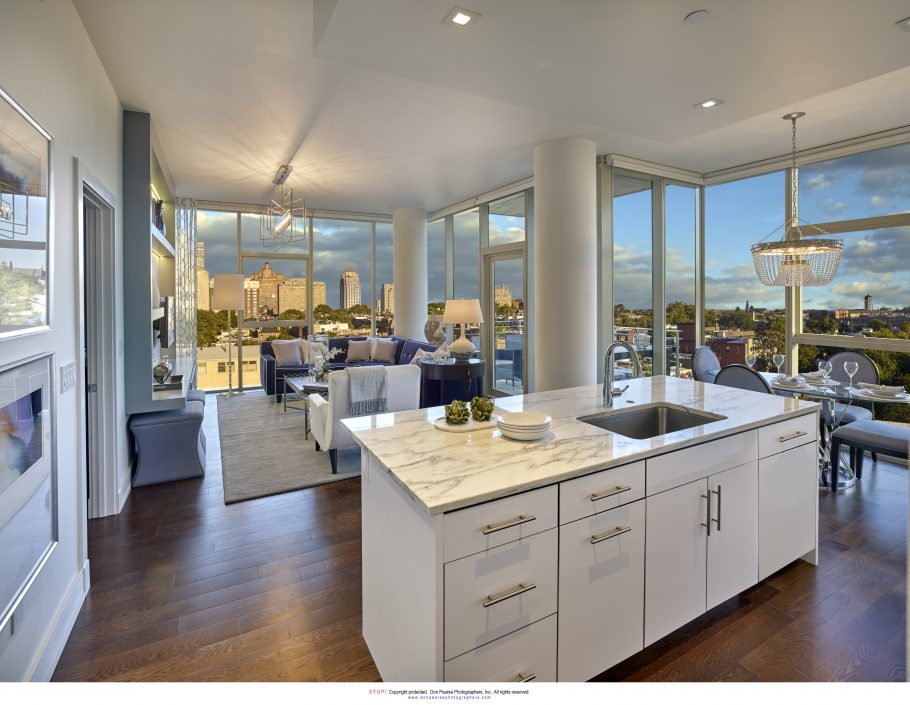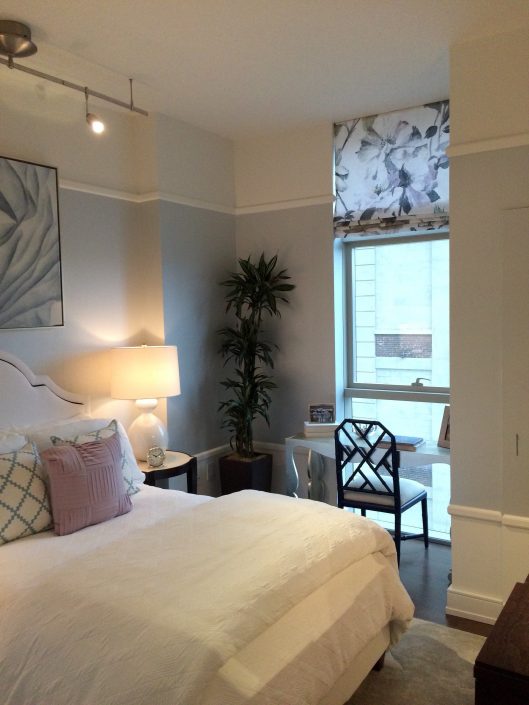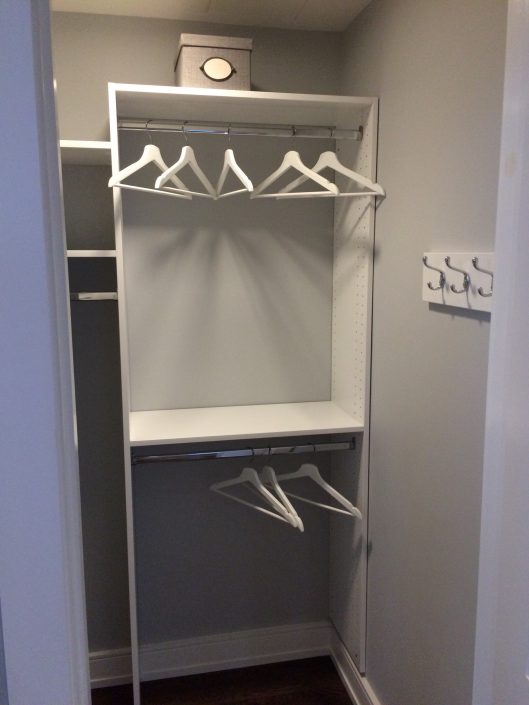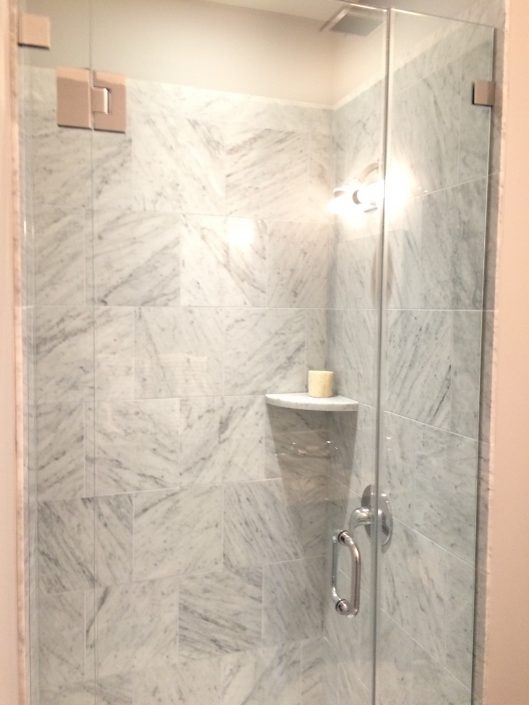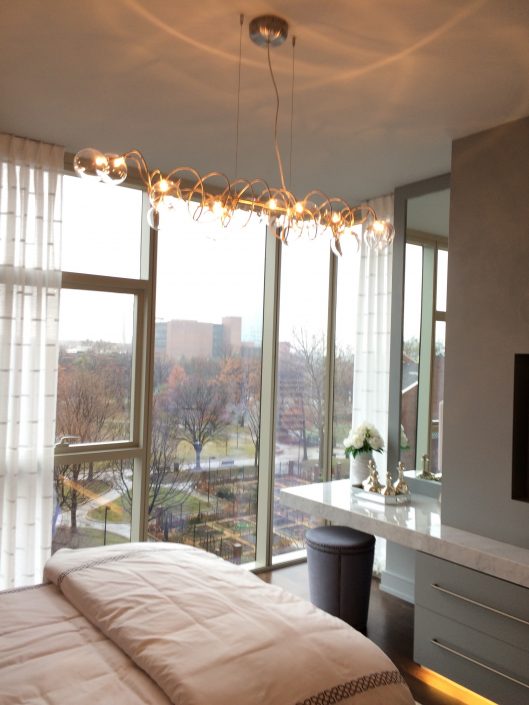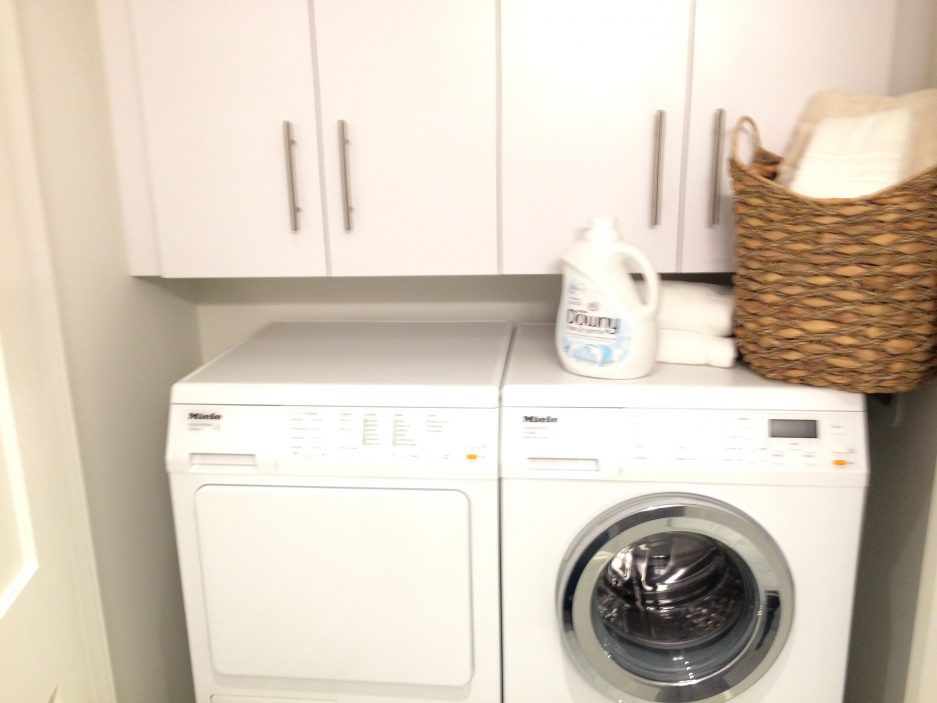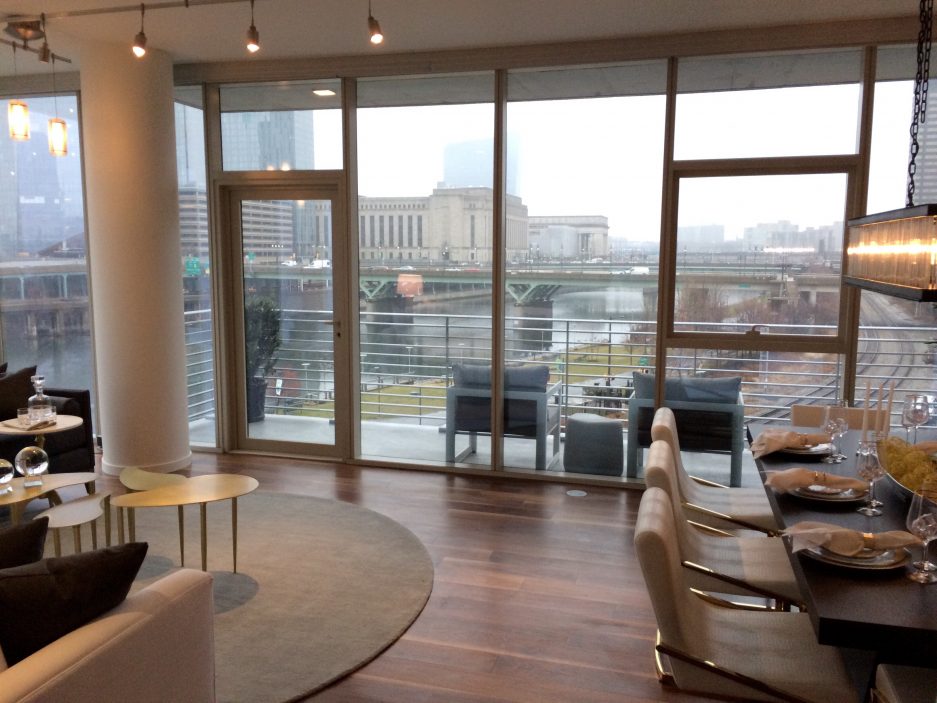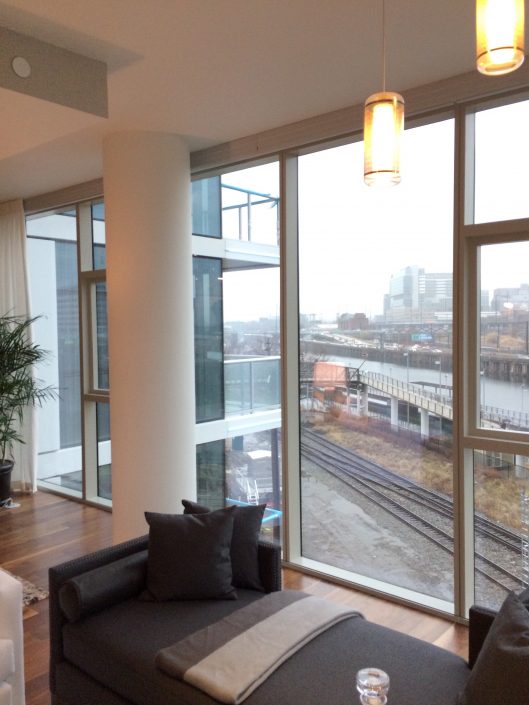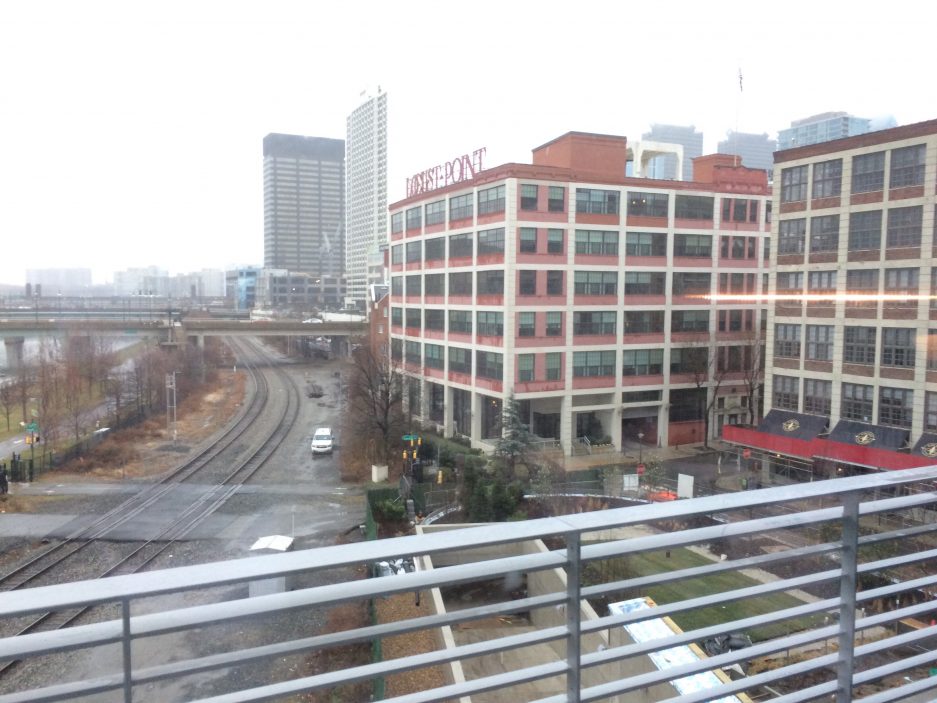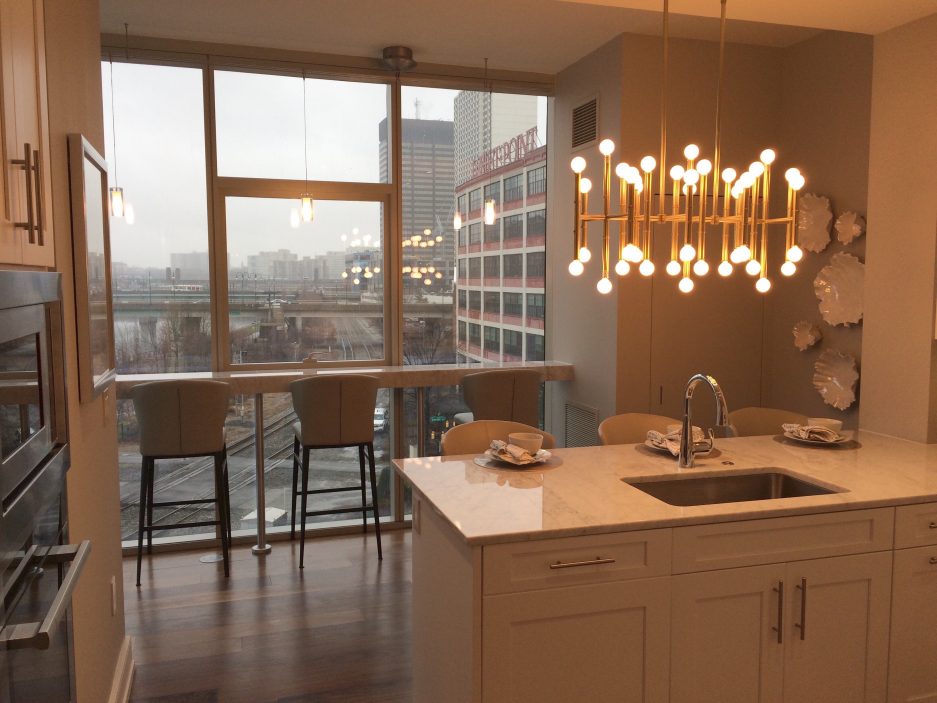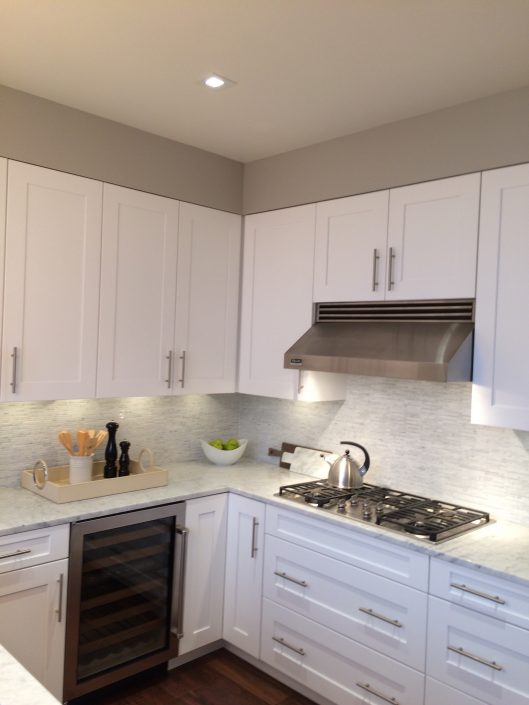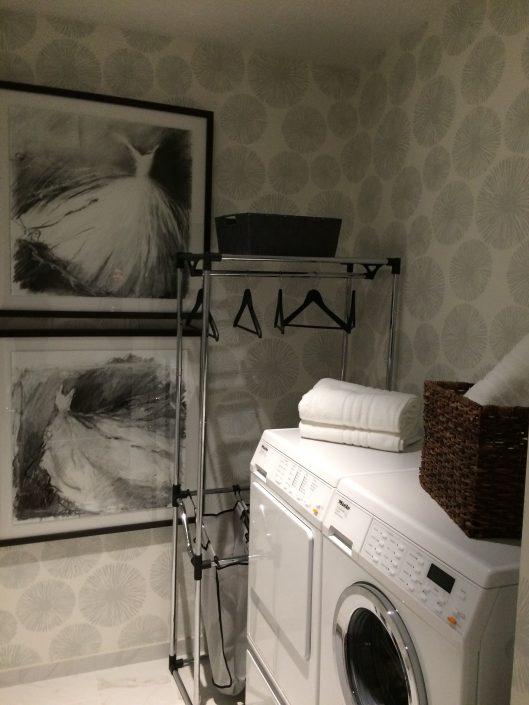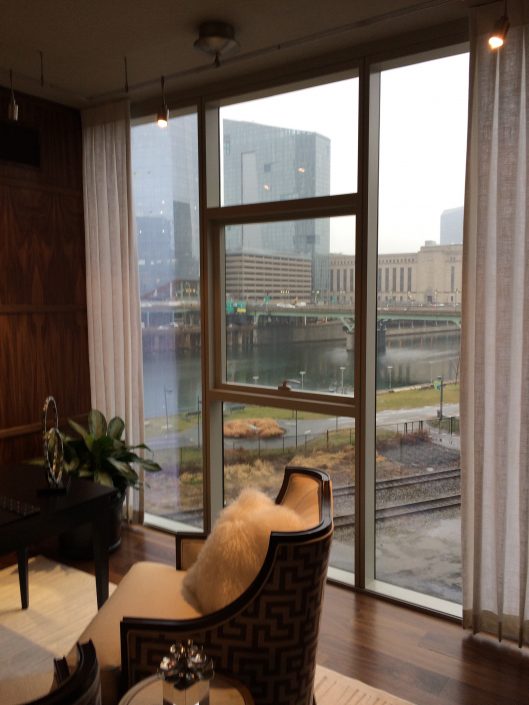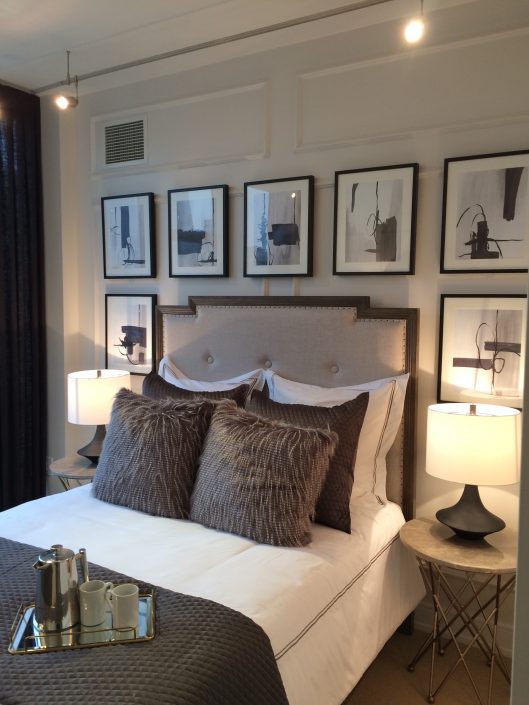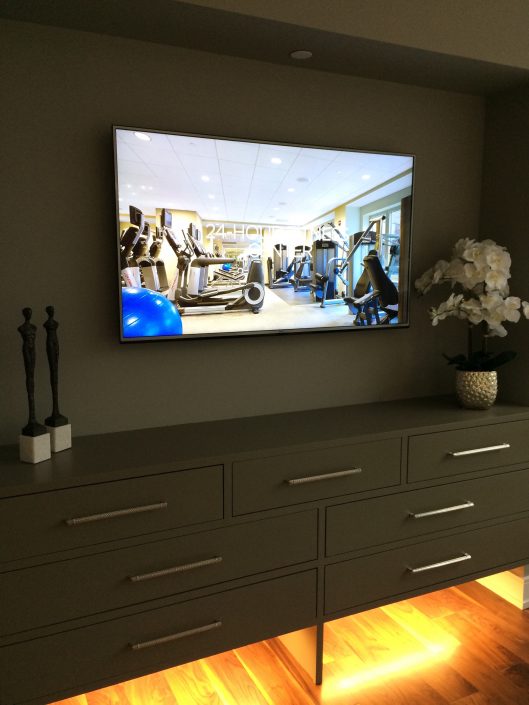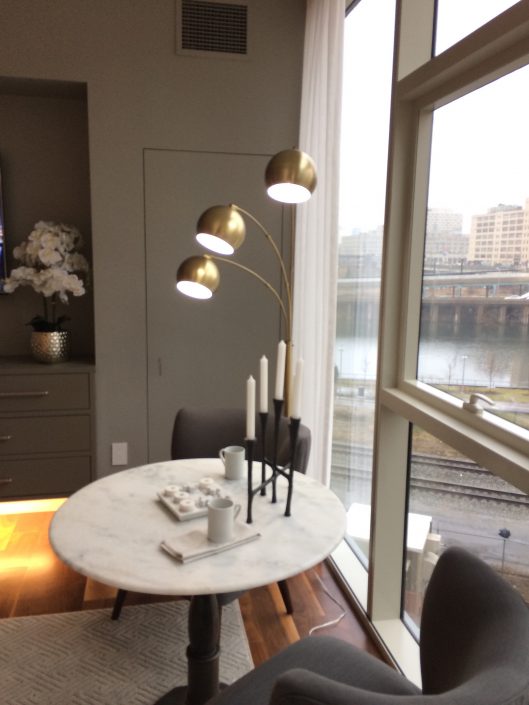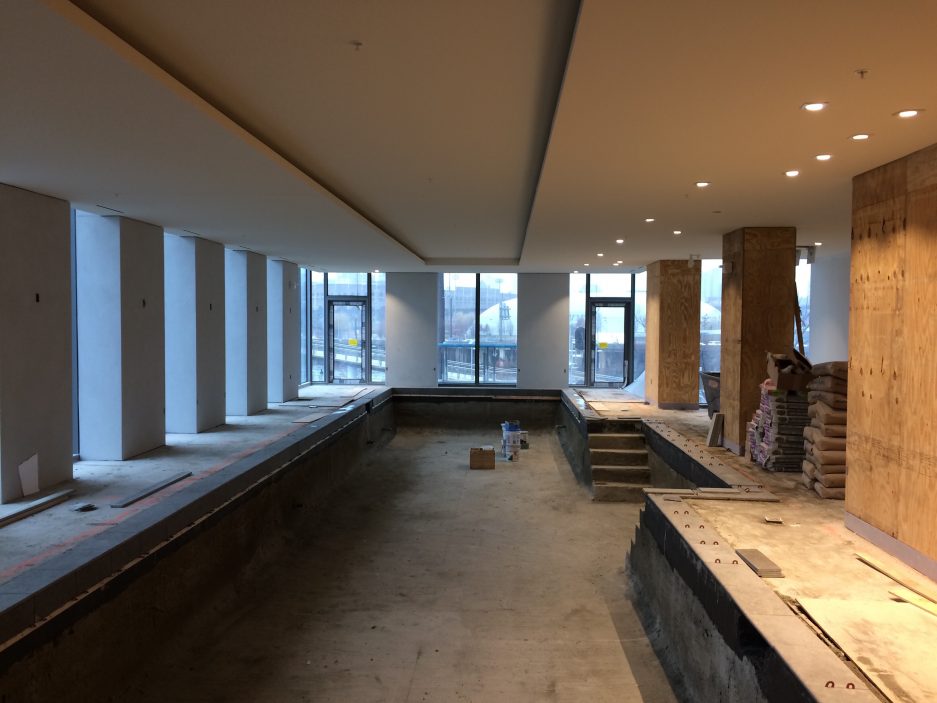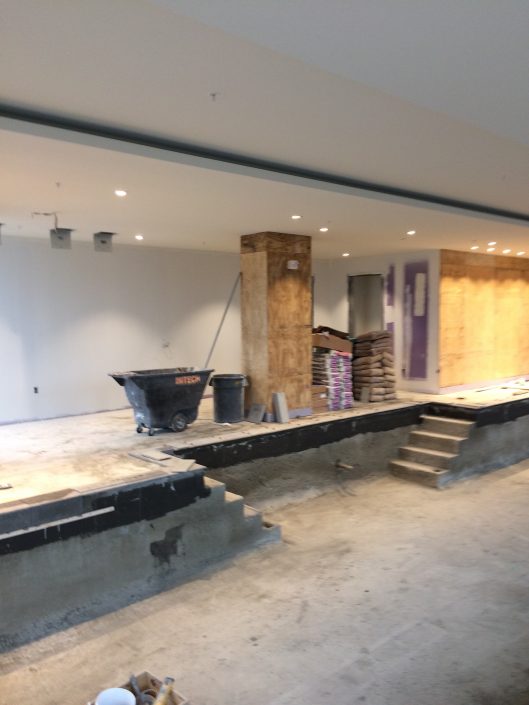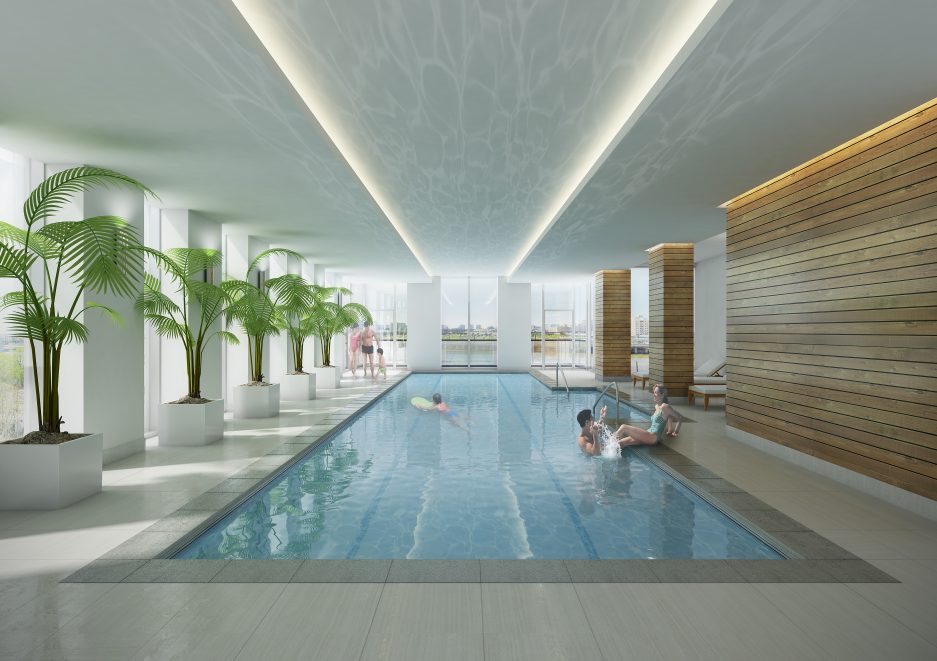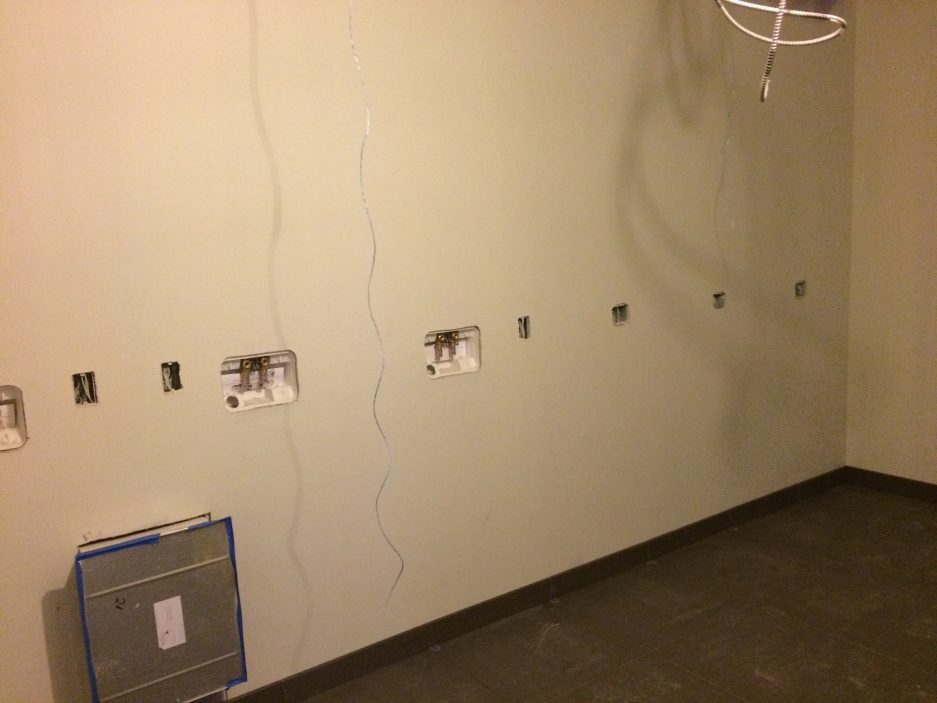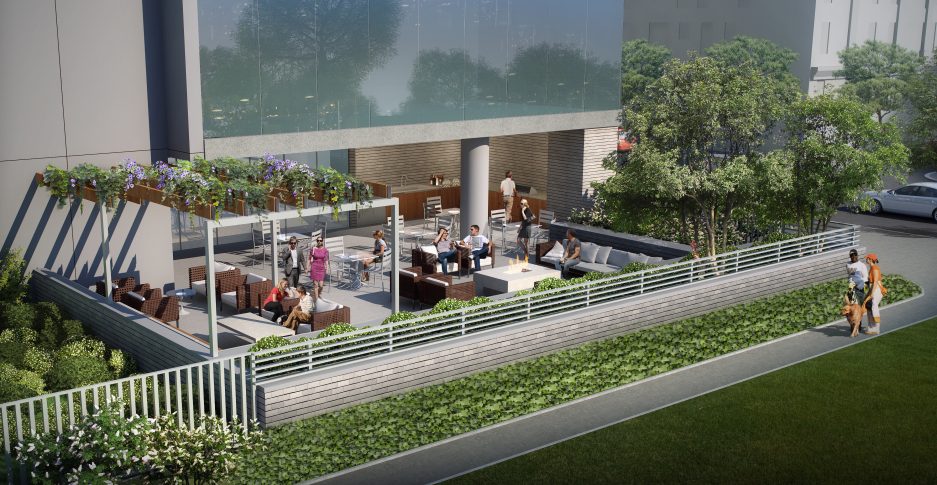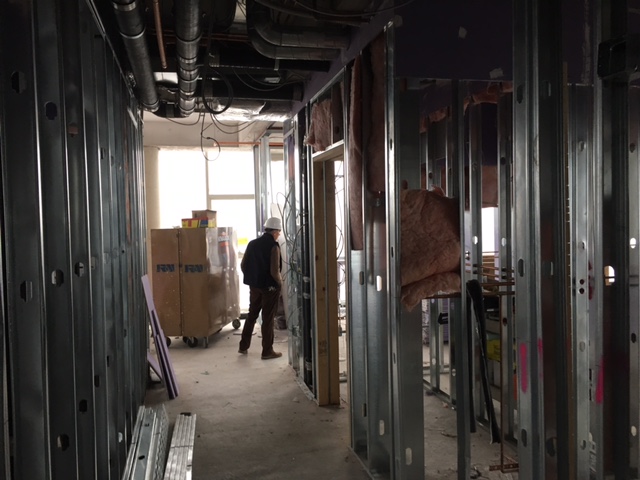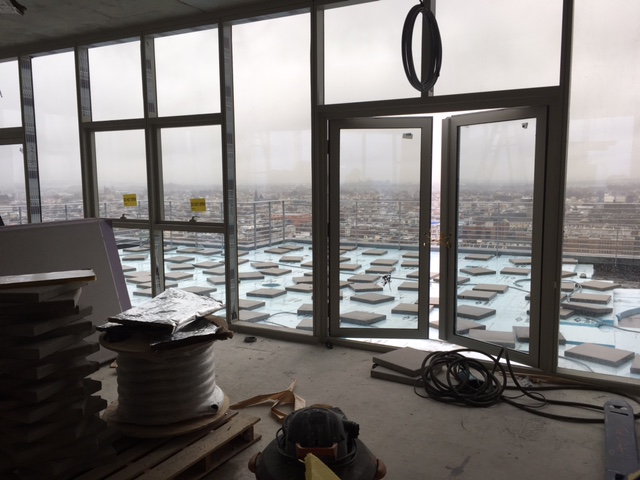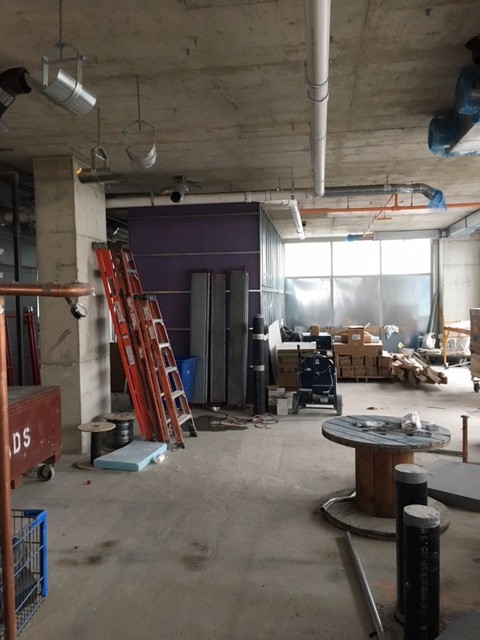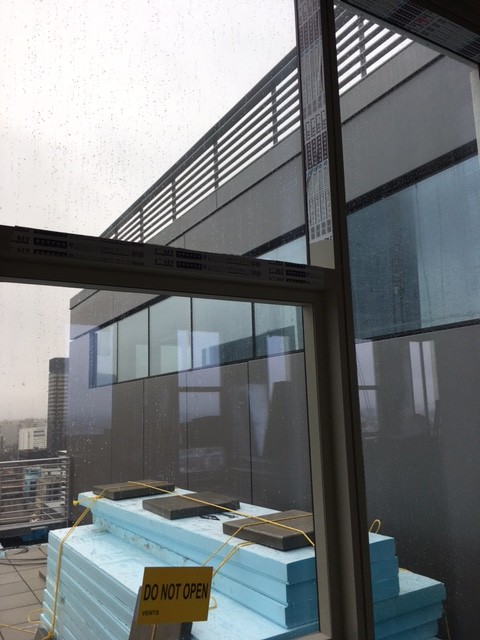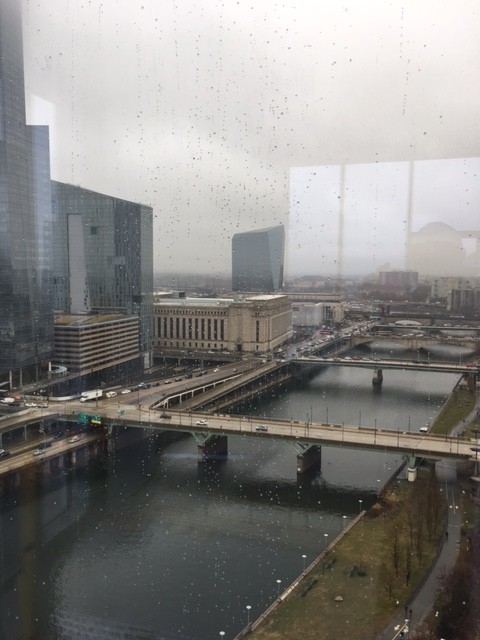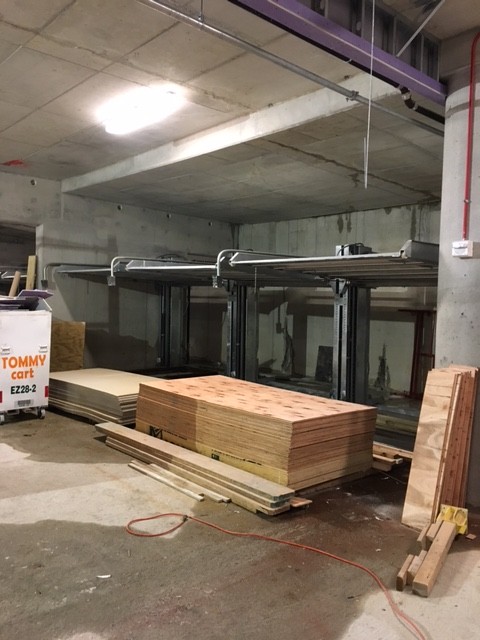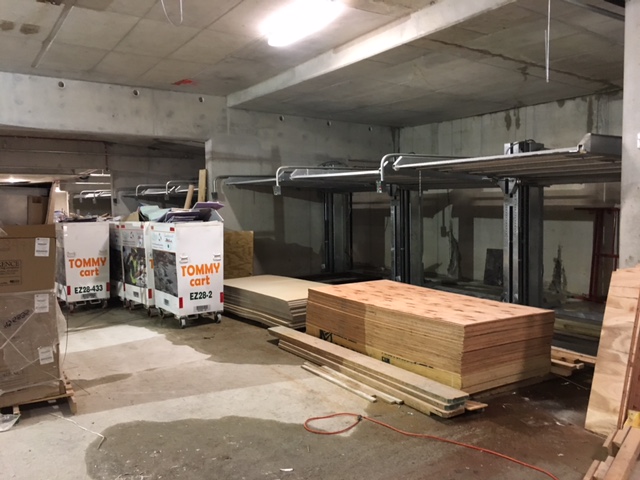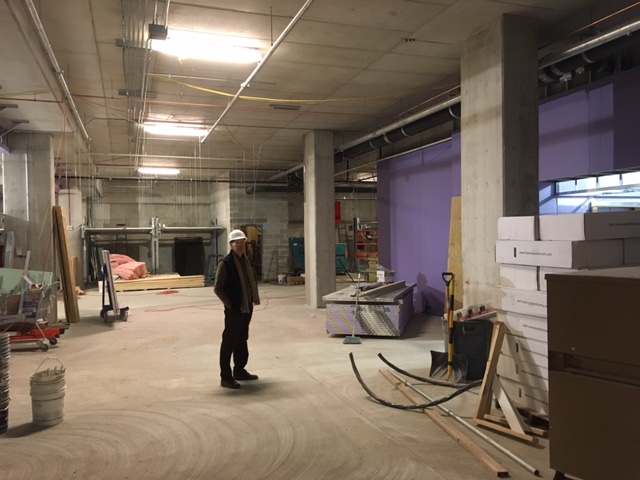 ---
Follow Sandy Smith on Twitter.
---
---