First Look: New Home2Suites Hotel Opens Tuesday With High Convention Center Hopes
---
It always happens this way with new construction. A site looks like a pile of steel beams for months and overnight a real building emerges. To wit: the $60 million Home2 Suites is opening to the public on Tuesday. It is the first hotel to be built from scratch in Center City in a decade.
The Hilton property features 248 rooms – including 22 enormous suites – as well as a fitness center, pool, Wii-enabled game lounge and a bevy of sustainability features. In exchange for $3 million in funding from EnergyWorks, the Wurzak Group (which has partnered with the Parkway Corporation on the new hotel), has installed energy-efficient appliances in the kitchenettes included in each hotel room. Rooms also feature motion-sensitive lighting and public spaces are lit with LED bulbs. There is, of course, a green roof.
---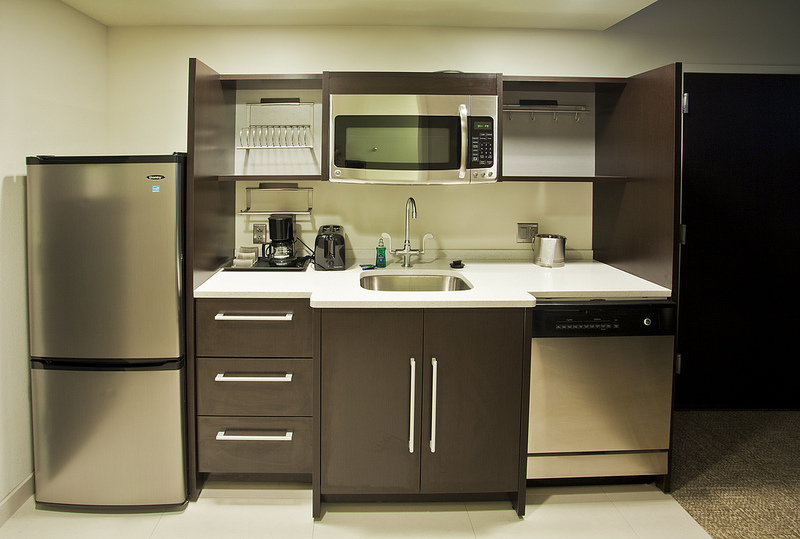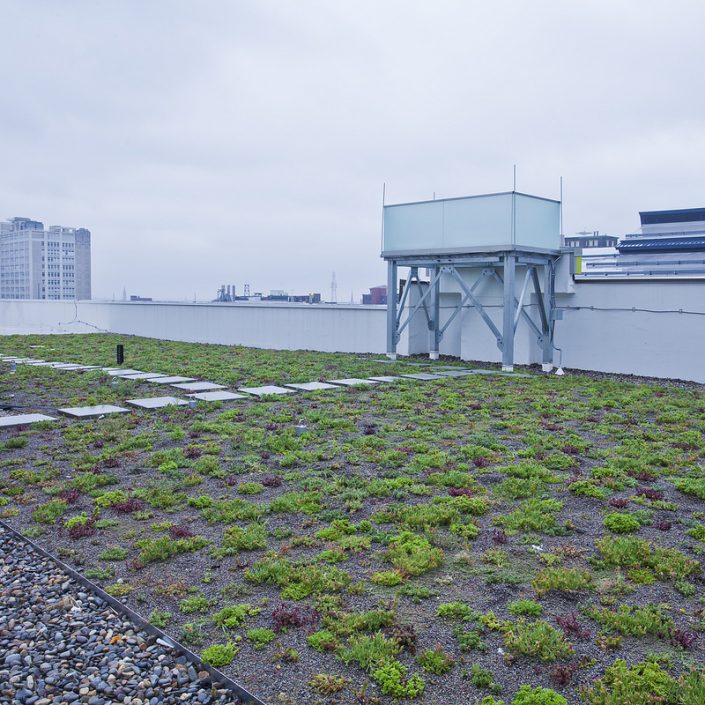 ---
Studio rooms are spacious enough that they include kitchen and living room areas in addition to the usual queen bed(s). Suites feature entirely separate bedrooms. While rooms are dictated largely by the Hilton brand, Wurzak principal Jake Wurzak says his group is responsible for the decor visitors will find in the lobby. Art there has a local feel (we especially liked the Independence Hall-inspired chairs). Shake Shack fans will recognize the reclaimed Brooklyn bowling alley tabletops that serve as group workspace.
On top of the brand-spanking-new hotel rooms the Wurzak Group hopes will soon be filled with conventioneers (or Made in America attendees), the ground floor of the hotel will soon host Philadelphia's first Burgerfi and Center City's first Panera Bread. Wurzak tells us to look for announcements regarding other flagship restaurant openings there after the new year.
Hilton executives will technically be the first guests at the new hotel Monday night, but the open-to-the-public phase starts Tuesday. A proper grand opening is scheduled for October.
---