Into the Woods: Lovely, Secluded Penn Valley Colonial for Sale
---
This three-story colonial may be made of stone, but both outside and inside of the house, it's all about wood. First, the outdoors: In the front, the home has a landscaped lawn and slate path. But around the home, trees grow wonderfully tall, making the enclosed patio seem like a tent pitched in the middle of the woods. Truly the best of both worlds.
Indoors, there are bright hardwood floors, white wood built-ins, molding aplenty, a wood-grain refrigerator facade, and a wooden jewel box of a room that elevates wood paneling (if you can even call it that) to an art form.
Though it looks older, the home was built in 1935, so historic upkeep is not an issue. The gallery is below, but there's also an open house this weekend. It looks like a pretty special home–which also includes plenty of garage parking–and given the nearby schools, it's not likely to stay on the market for too long.
---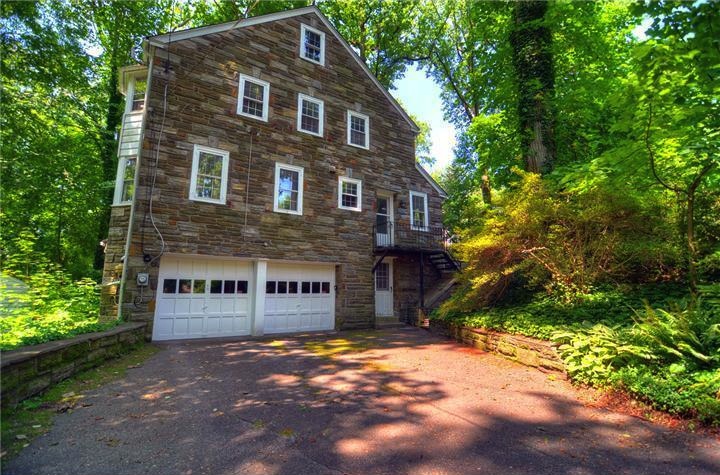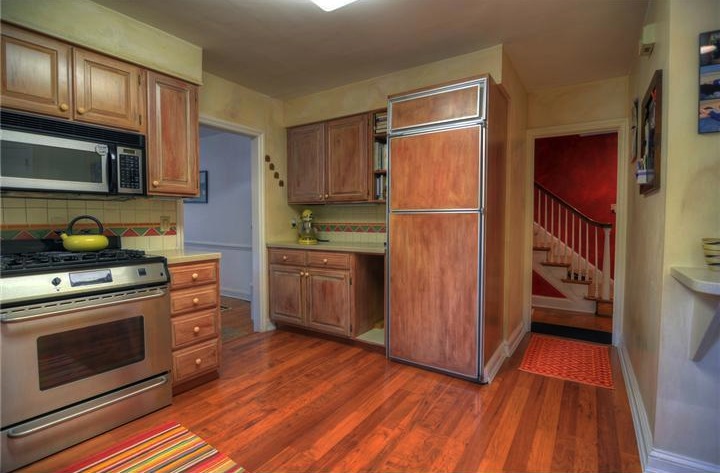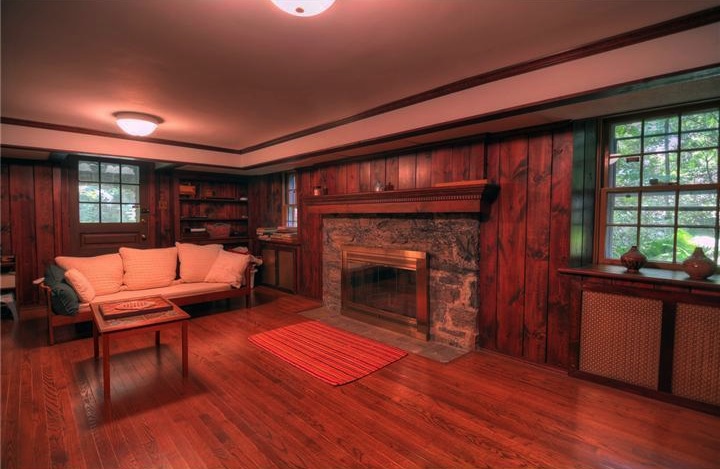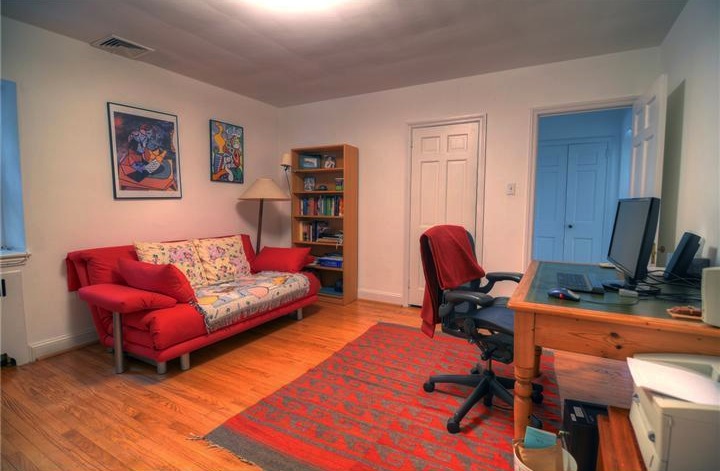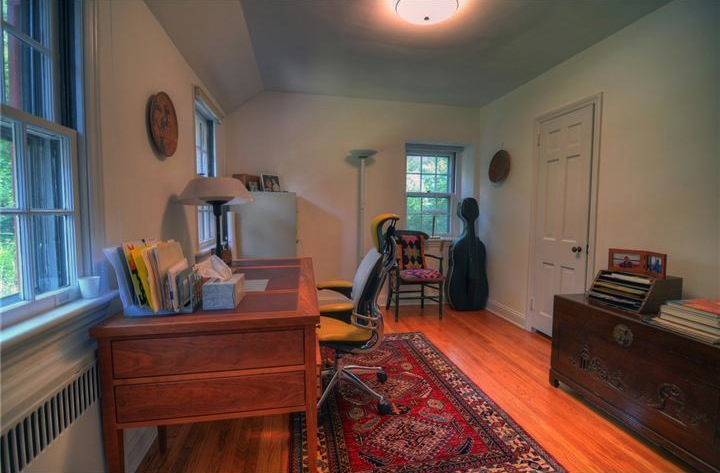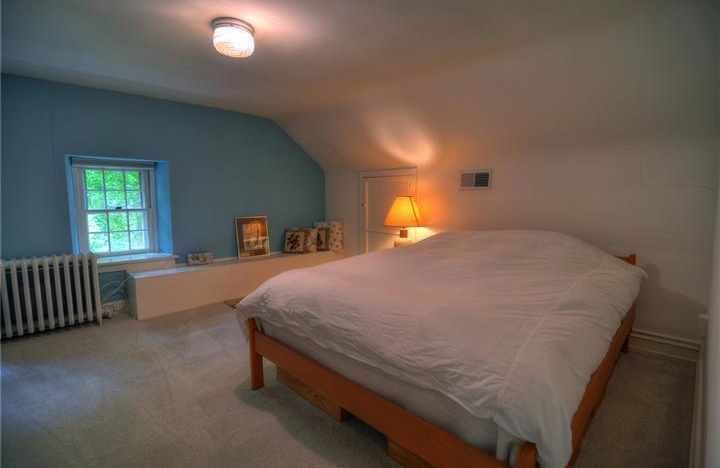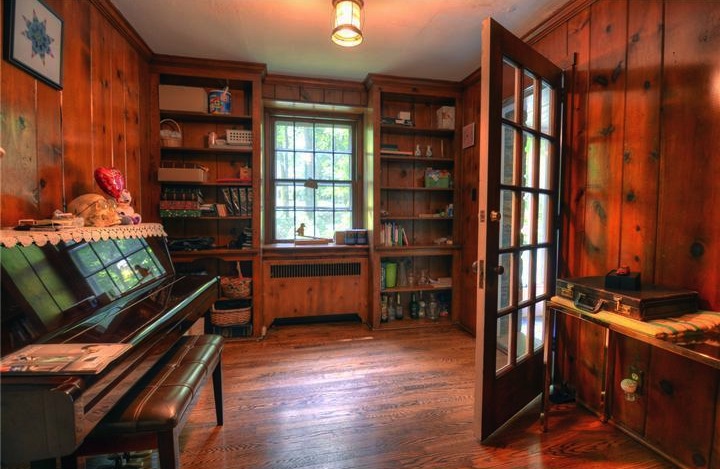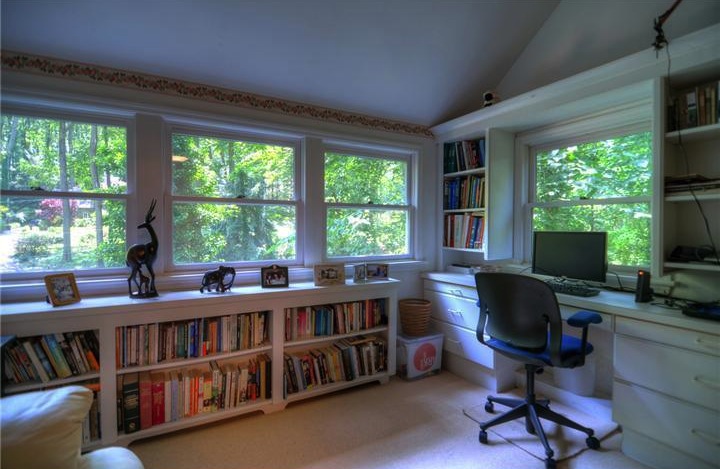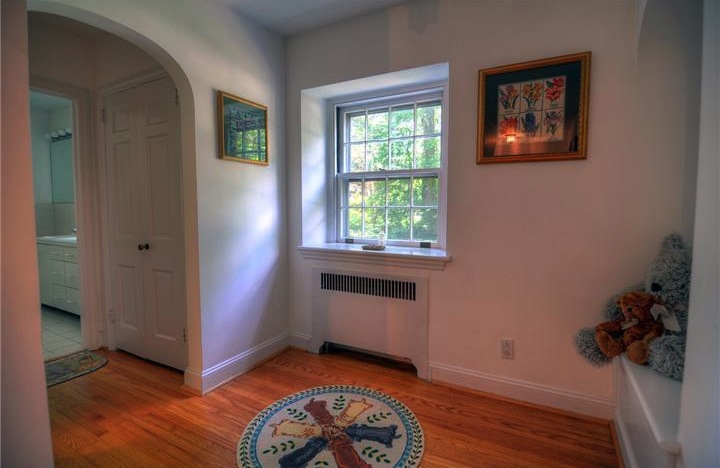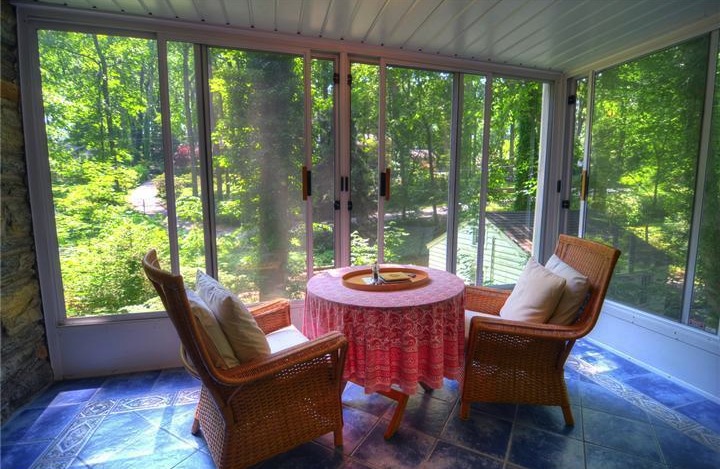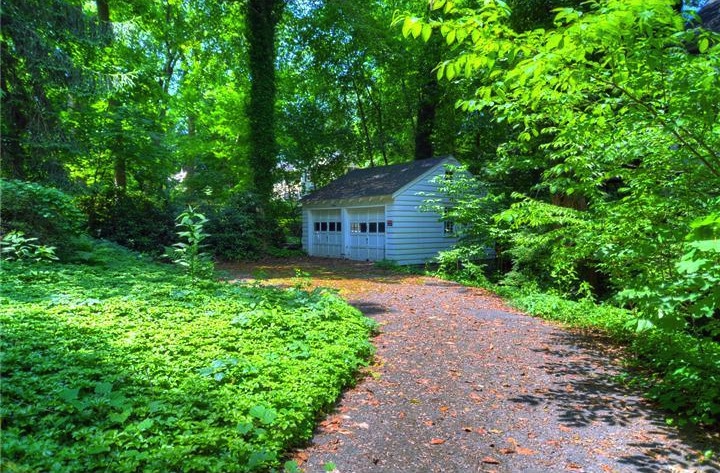 ---
THE FINE PRINT
Bedrooms: 5
Baths: 4
Square feet: 3,083
Price: $699,999 (that's a lotta 9's!)
---