News
This Couple Turned Their Engagement Photos Into an Excuse to Shop for Vinyl Records
They chose Long in the Tooth because it has a "stellar vibe."
---
We've waxed poetic about how pretty Philly is for all things wedding — but its restaurants and shops are pretty cool, too. This couple had the right idea when they took their engagement photos at a record store — Long in the Tooth in Rittenhouse, to be exact. M2 Photography snapped all the musical moments below.
The couple: Abigail Scott, 28, and Cameron Colbath, 33, of Spring Garden
How they met: The two first crossed paths at a Phillies game. While there weren't necessarily fireworks at that time, they say, there were sparks. So, after a few months spent exchanging messages, they connected again — this time at the Okeechobee Music & Arts Festival in Florida. Fireworks? Yep. About two weeks later, Abbie and Cameron became a pair.
Their proposal story: The couple dated for four years — to the day — before becoming engaged. Perhaps he was a bit nervous, but Cameron decided to propose in their apartment, while Abby was getting ready for their night out to toast their anniversary. Abby, fresh from the shower with her hair in a towel, managed to eke out a happy "Yes!" once Cameron had finished popping the question. Their dinner to follow at the former Pod (now KPod) restaurant was particularly celebratory — it was also where they'd had their first official date. "Our dating had come full circle in the city of Philadelphia," says Abby.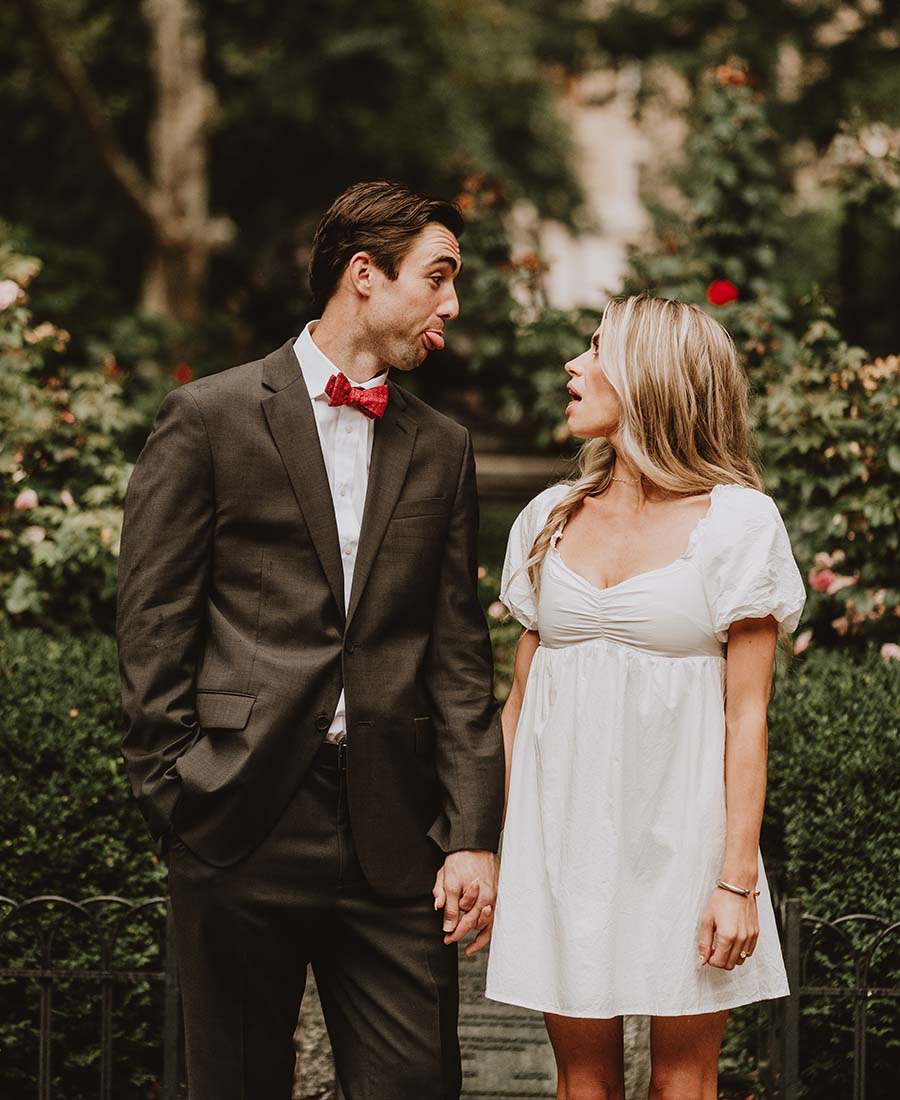 Their engagement-session approach: Because the couple enjoys checking out new-to-them record stores whenever they can (Cameron's also a vinyl collector), they decided to use music as their starting point. They chose Long in the Tooth because they'd been there before and "thought it had a stellar vibe." It's also a short walk over to Rittenhouse Square and Delancey Street, where they wanted to snap additional portraits. "Including different aspects of the city was important to us," says Abby.
The attire: Abby and Cameron chose casual looks they'd typically wear when spending a laid-back afternoon record shopping. (By the way: They picked up a Lauryn Hill and Death Cab for Cutie album during their shoot.) They donned dressier styles to "match the city's elegance" for the Rittenhouse photos.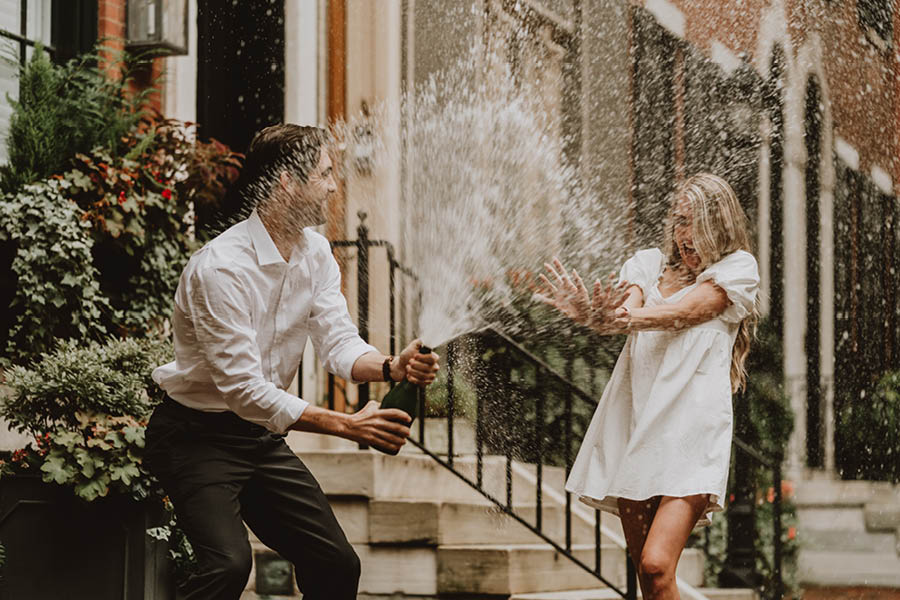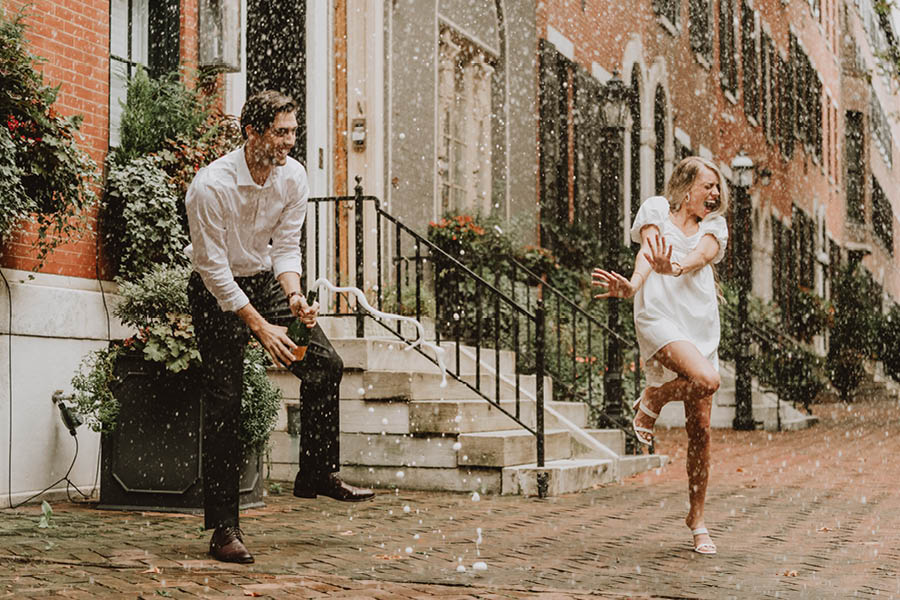 A spontaneous development: The pair thought it'd be fun to pop a bottle of champagne during their Delancey Street portraits — and then Cameron poured it on his head.
The wedding plans: Abby and Cameron plan to say "I do" on October 28th at Front & Palmer in Fishtown.
This interview was edited for clarity and length.
Get more great content from Philadelphia Wedding:
FACEBOOK | INSTAGRAM | NEWSLETTER
Getting married? Start and end your wedding planning journey with Philadelphia Weddings' guide to the best wedding vendors in the city.
---
---