A Vegetarian Bride and a Gluten-Free Groom Had a Vegan Wedding at Vedge
"How many weddings have we been to where the vegetarian option is … sad?" says the bride. "I knew no one would leave ours dissatisfied after an incredible five-course meal."
---
As we near 2020, one thing's for sure: Weddings — and receptions — can be whatever you want them to be. It's your Big Day, after all. Take this Vedge reception, entitled a "vow recital" by the bride and groom, photographed by Alison Conklin. The intimate vegan, gluten-free affair isn't something we see every day — and that's what makes it so great.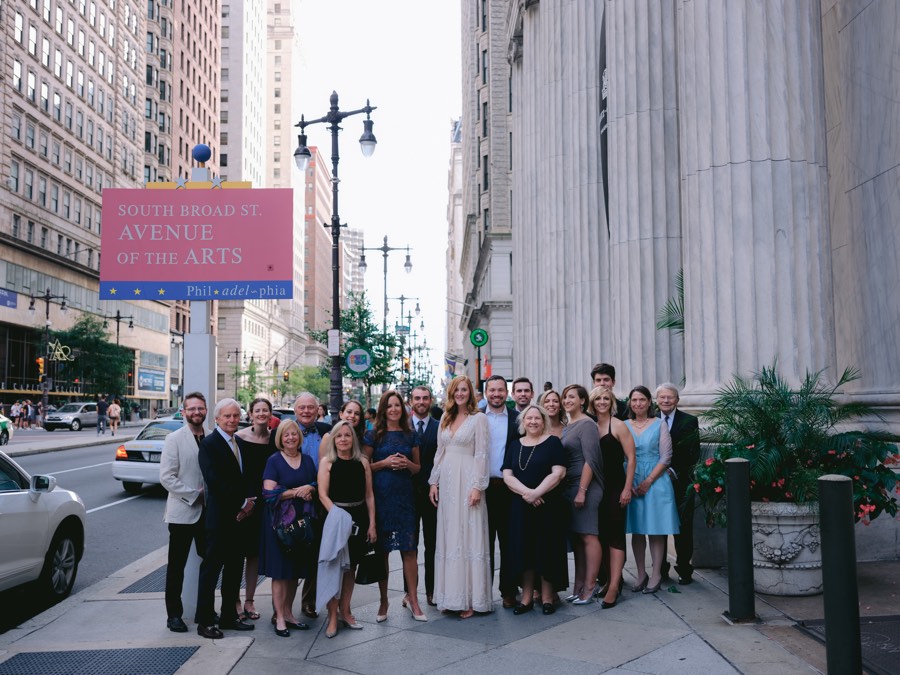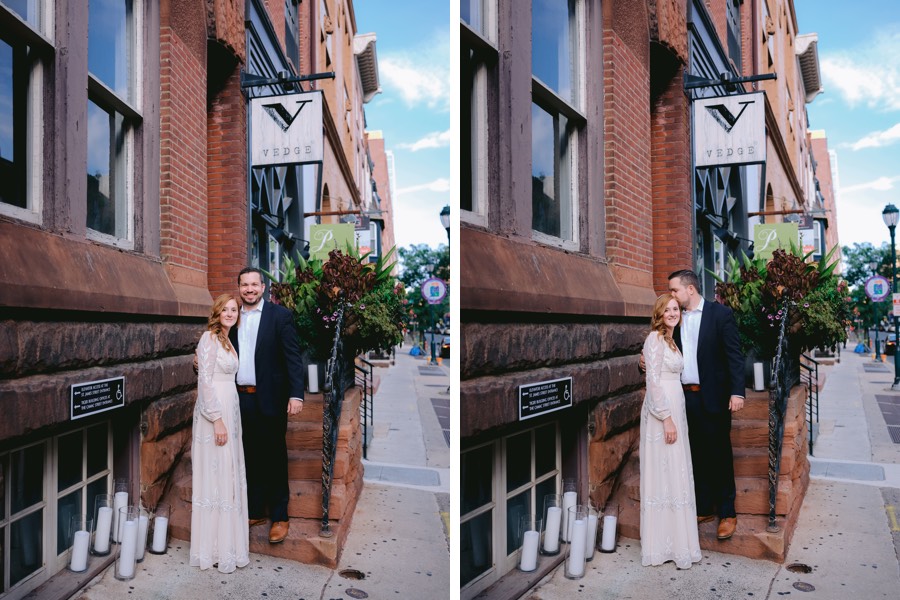 Rachael Workman and Charles Scheller met in Annapolis, MD, in 2015. During a quiet weekend at whiskey bar Dry 85, the pair got into conversation. "I was impressed when Rachael met me step for step with every topic brought up," Chad says. The night led them to a local pub, where they watched the 2015 Democratic debate. "I thought he was smart and funny and definitely challenged me in conversation from day one," Rachael says.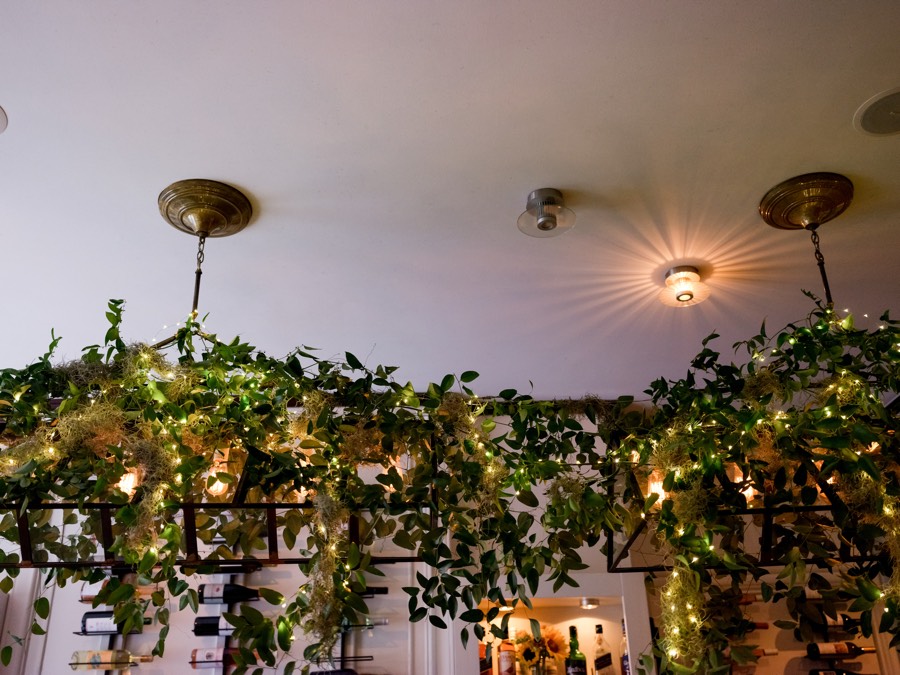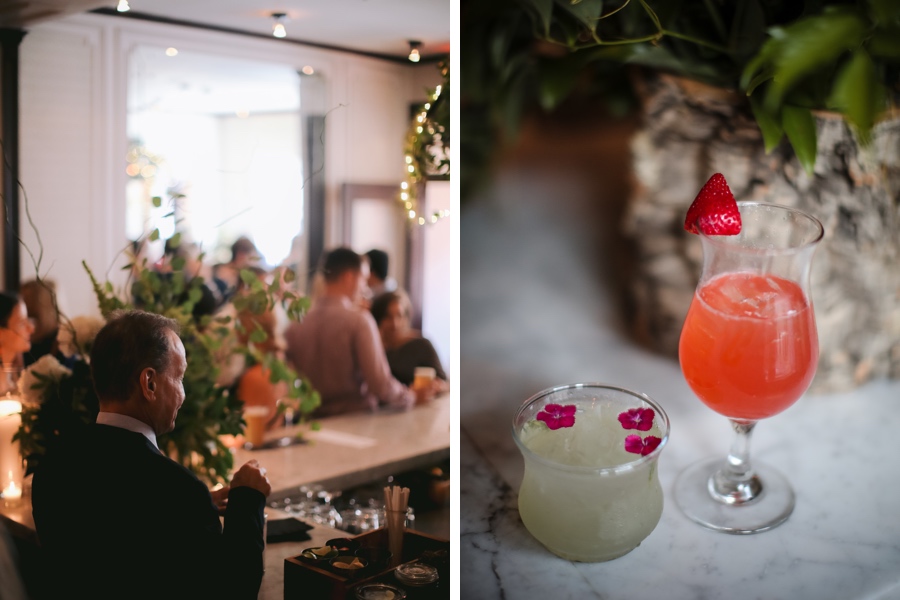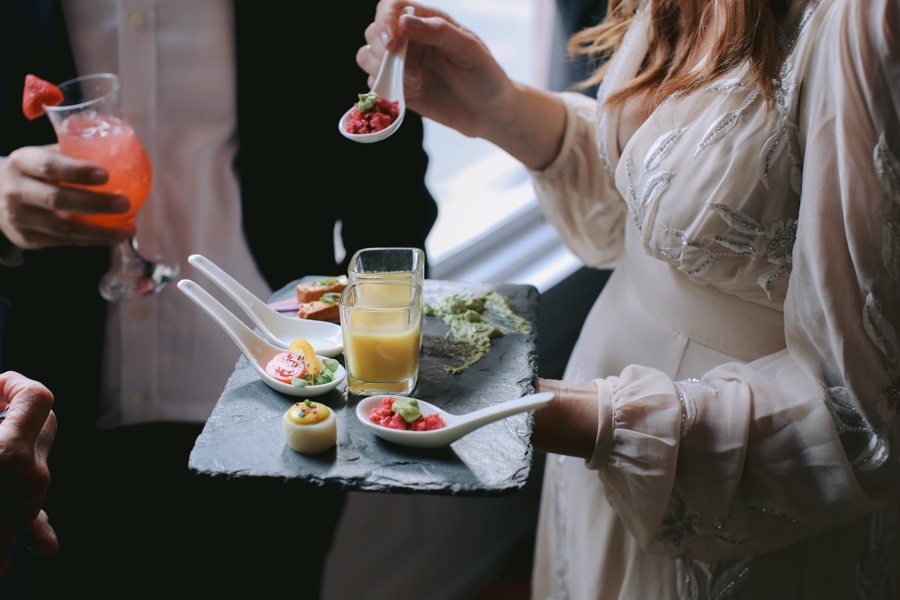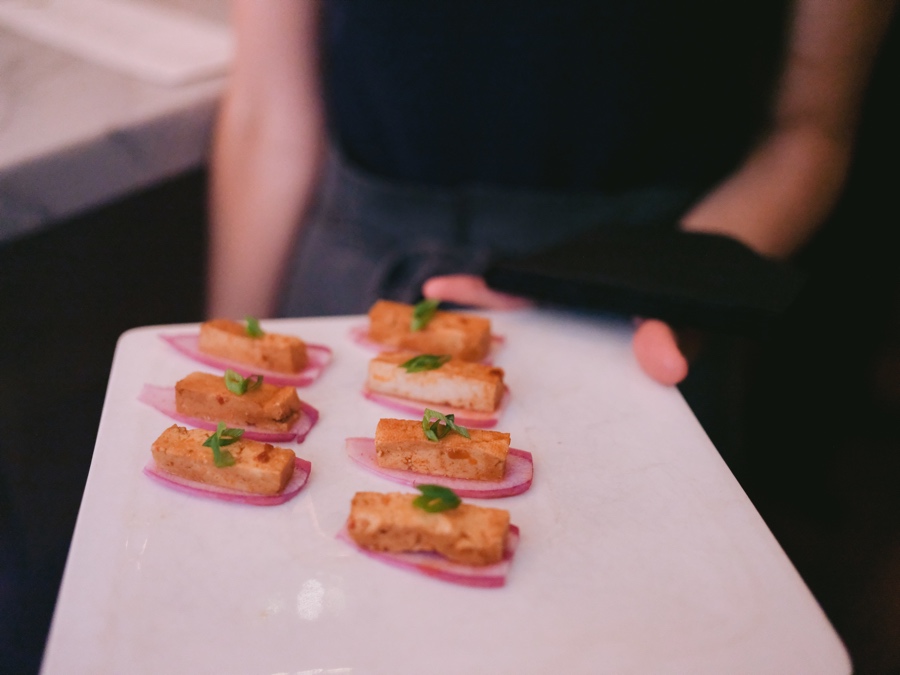 In February 2018, Chad planned to propose to Rachael at the Maryland state capitol. He hired a photographer for 2 p.m., but his schedule went awry when the forecast showed thunderstorms all afternoon. "At noon, there was a break in the rain, and I decided to proceed while I had the chance — and without the photography," Chad shares. He asked Rachael to go on a walk to grab a cup a coffee, and as they walked back home through the state capitol grounds, he got down on one knee and popped the question.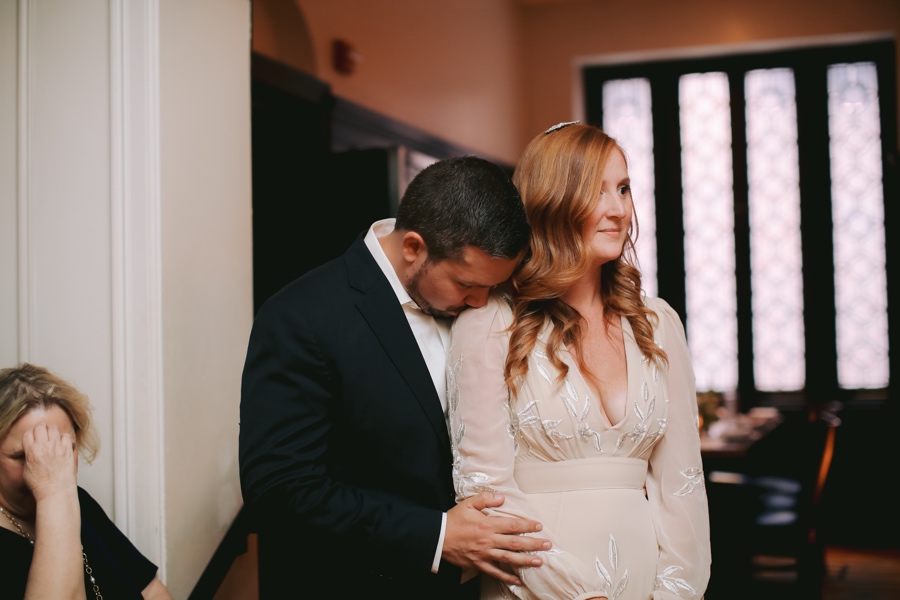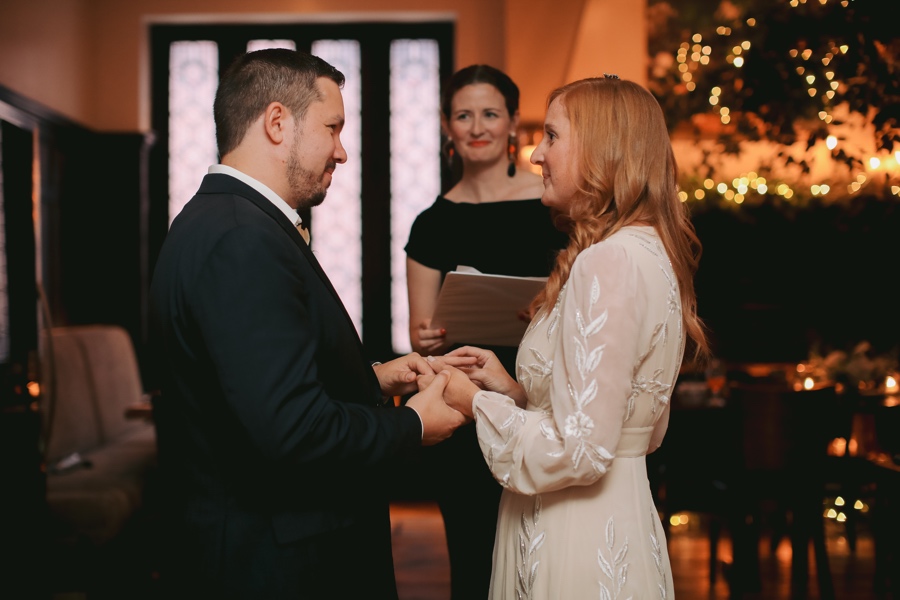 On August 29, 2019, Chad and Rachael eloped on the beach in Mattapoisett, MA, with their parents and dog in attendance. Then, on September 1, they held a "vow recital" at Vedge with 42 guests. "We exchanged our written vows in front of our closest friends and family, with a personalized ceremony and readings," Rachael says. The event kicked off with a cocktail hour, followed by the ceremony, then a multiple-course meal with wine pairings.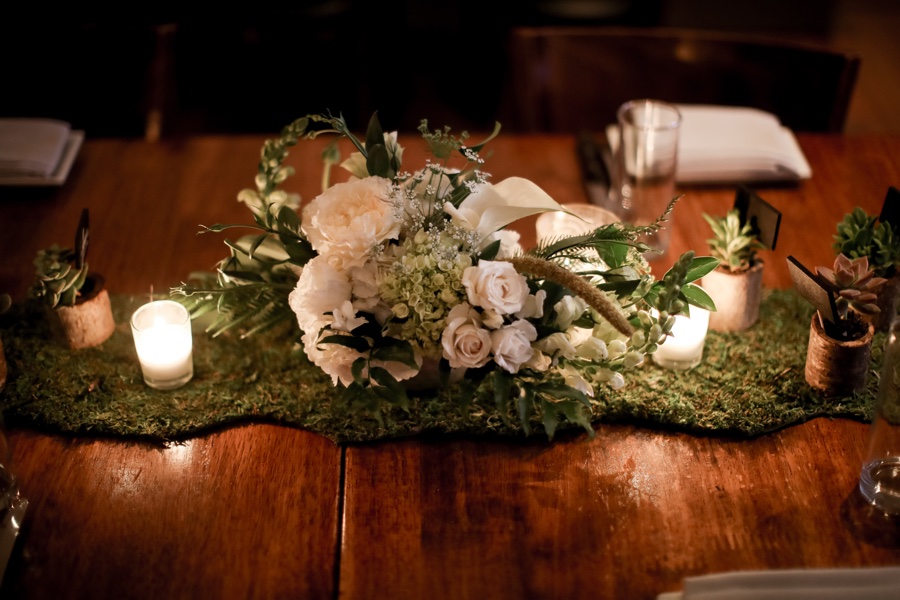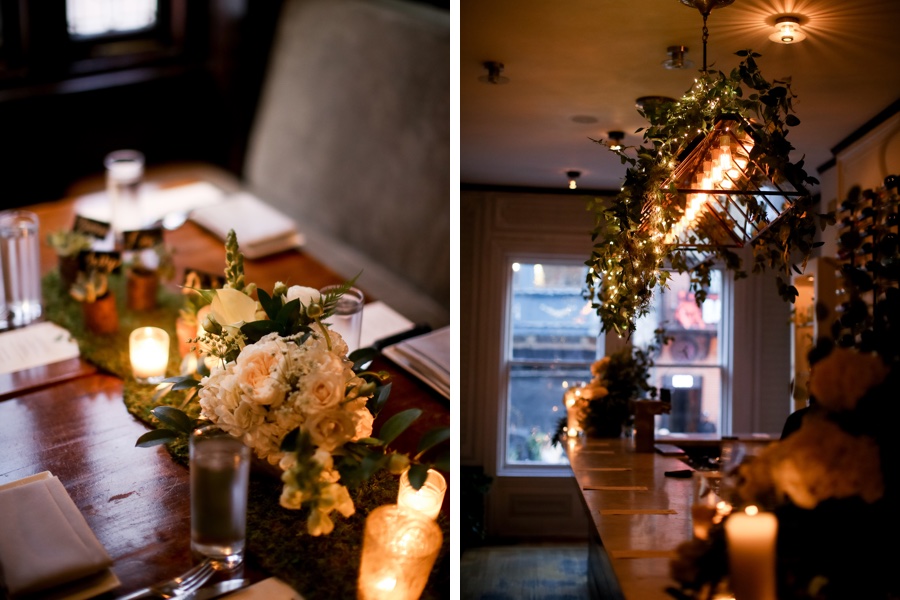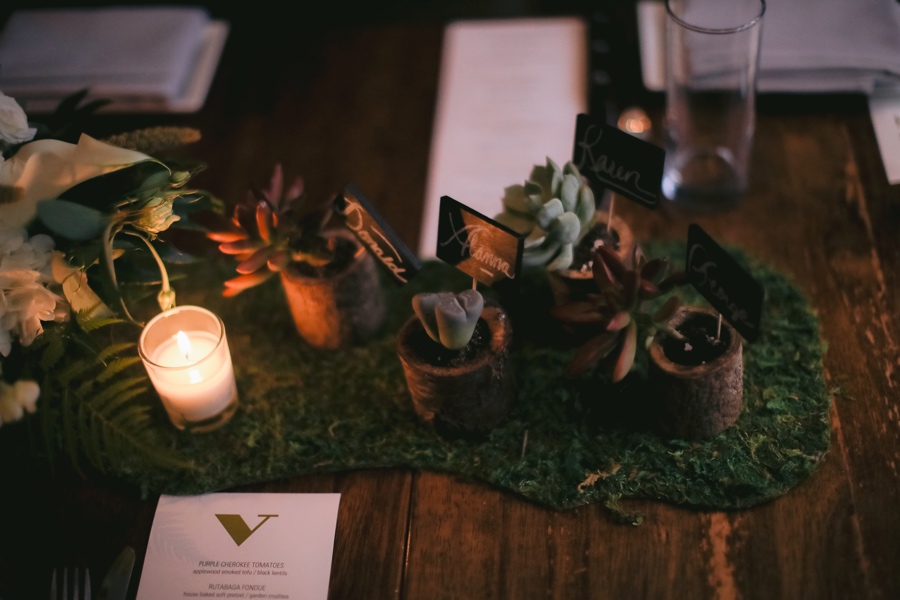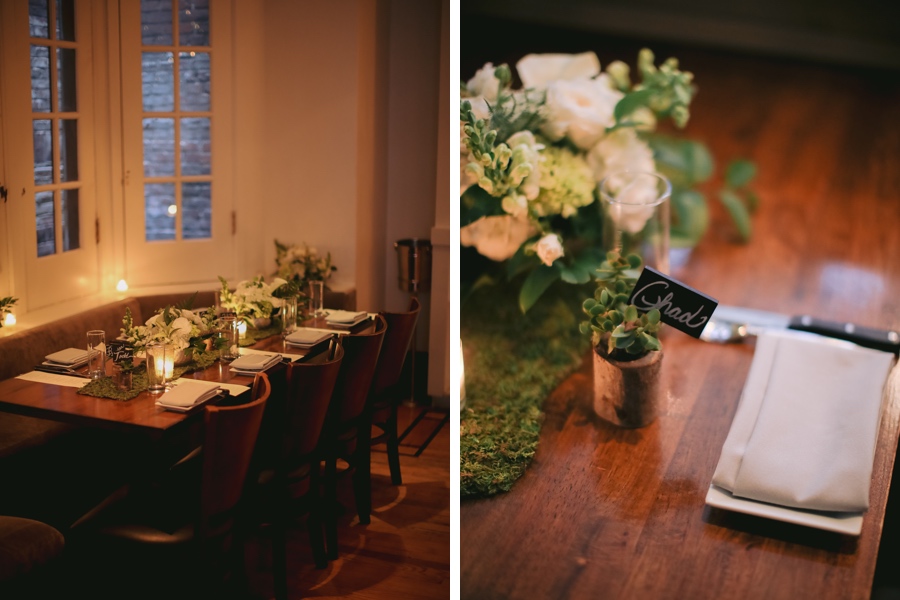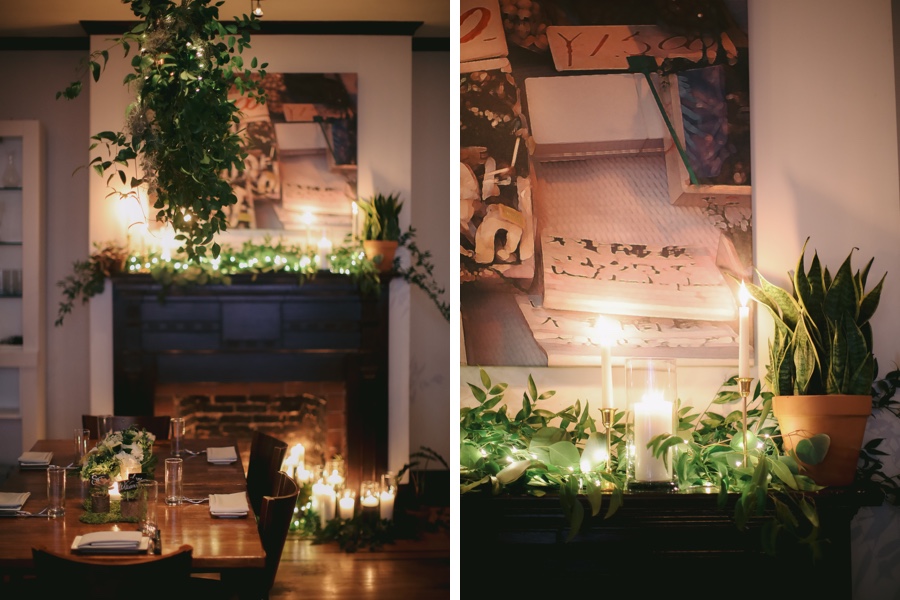 Vedge's intimate setting was decorated with candles, white lights and flowers, and greenery. Aside from their affinity for Vedge, the pair opted for a vegan and gluten-free wedding because Rachael is a vegetarian and Chad has a gluten allergy. Also, Rachael desired to do her part to break the stigma around the word "vegan." "How many weddings have we been to where the vegetarian or gluten-free option is … sad?" she says. "I knew no one would leave dissatisfied or hungry after an incredible five-course meal."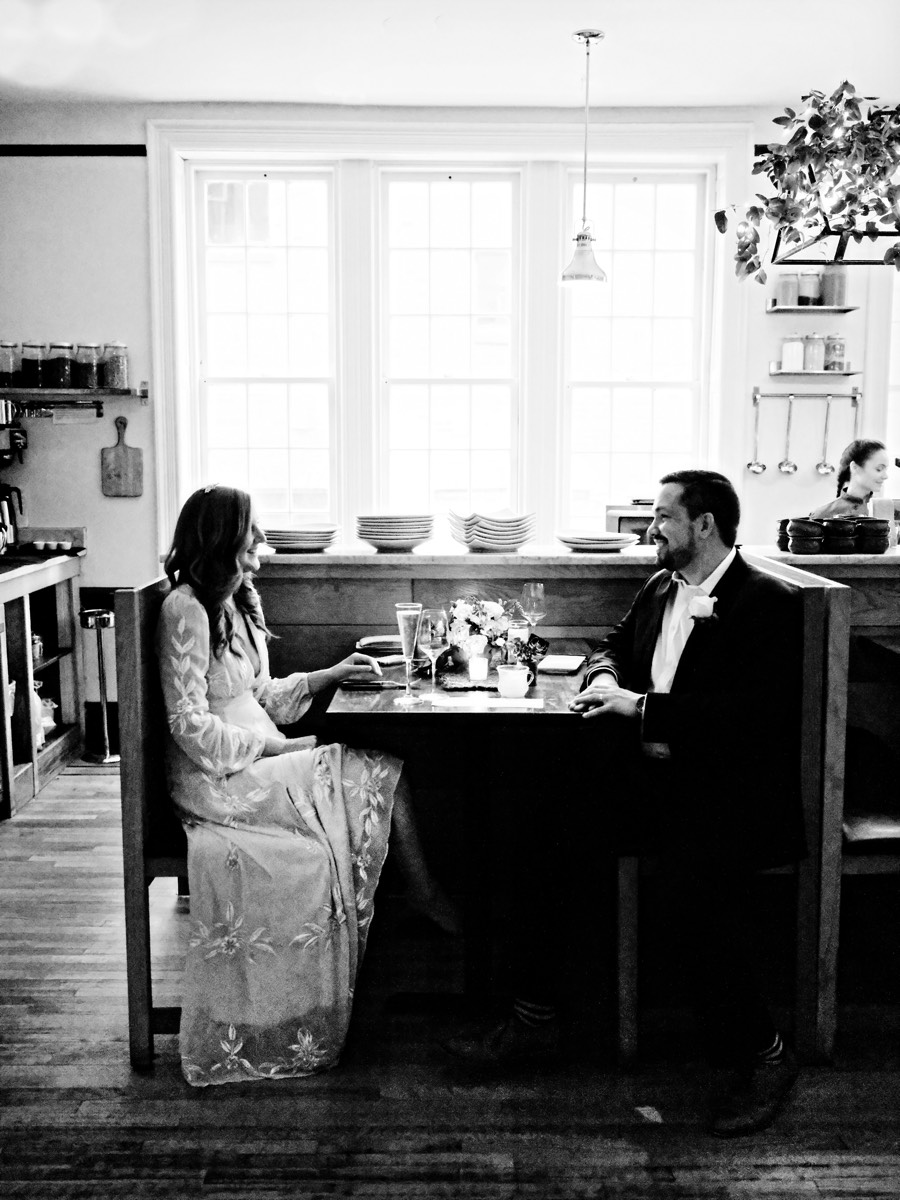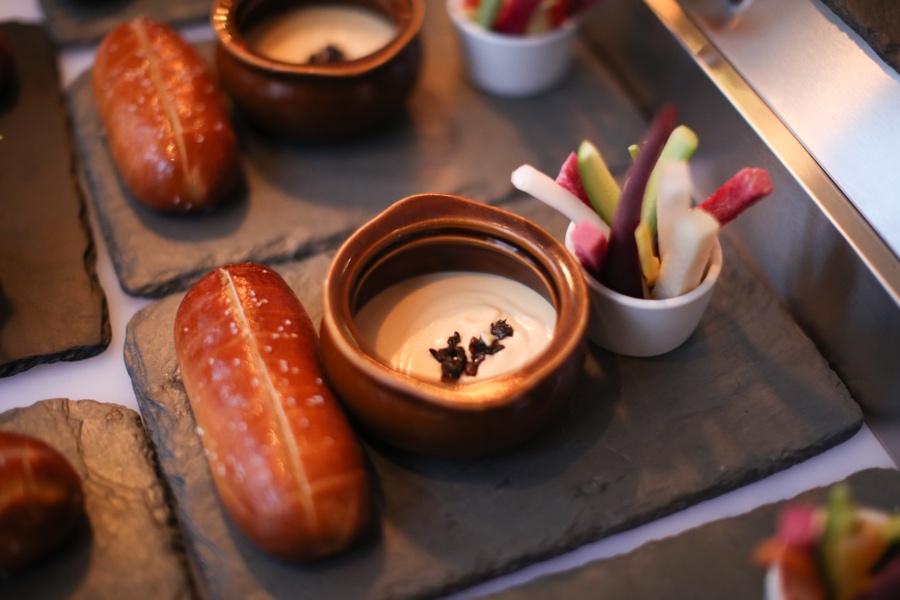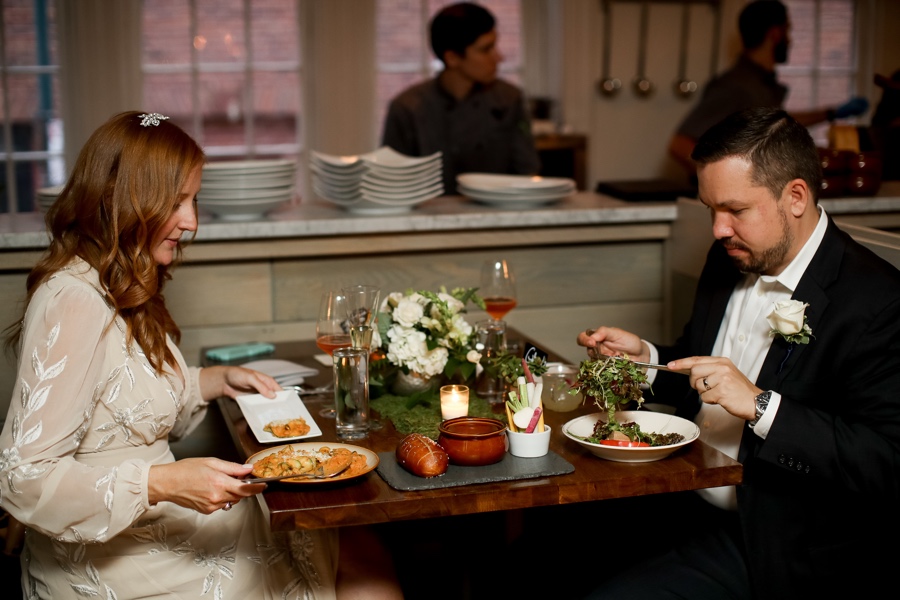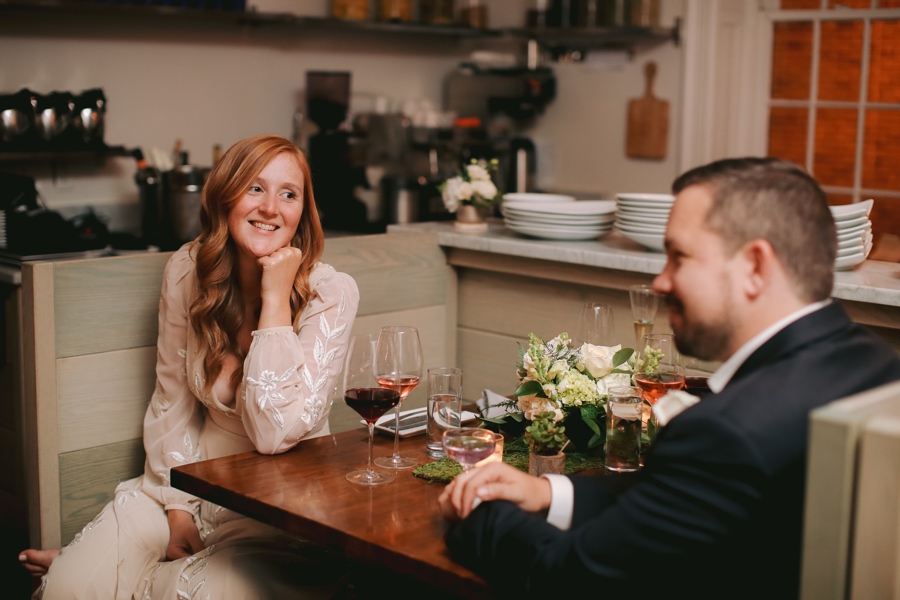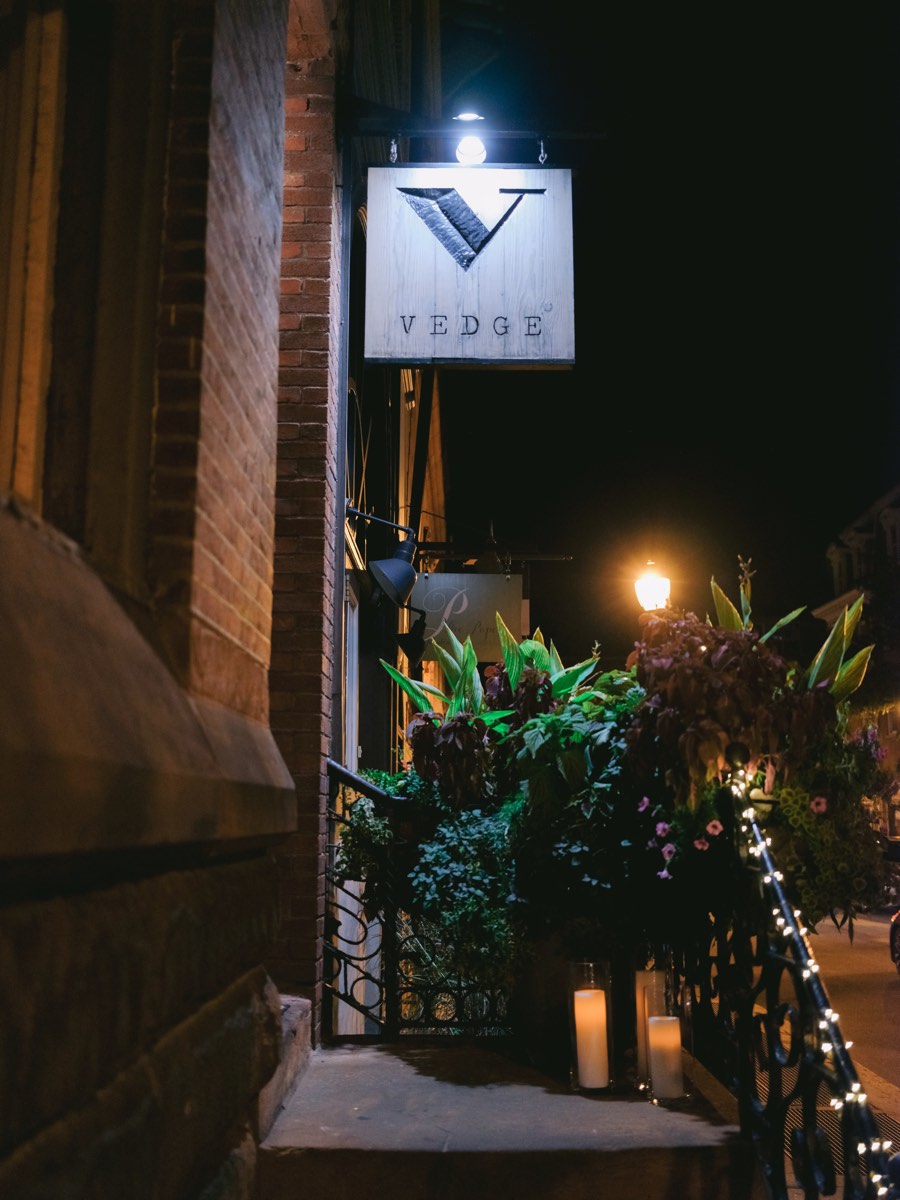 The five-course meal included dishes ranging from purple Cherokee tomatoes with applewood-smoked tofu to seared shiitake mushroom to a vanilla wedding cake topped with berry jam and chamomile buttercream. "We wanted it to be the best dinner anyone had ever had at a wedding, with the double-punch that it was vegan and gluten free — including the cake."
THE DETAILS
Photographer: Alison Conklin | Venue: Vedge | Planning/Design: Keren Kapoano at Vedge | Florals: Robertson's Flowers & Events | Catering & Cake: Vedge | Bride's Gown: BHLDN | Hair: Drybar | Groom's Attire: Banana Republic | Invitations: Paperless Post
Get more great content from Philadelphia Wedding:
FACEBOOK | INSTAGRAM | NEWSLETTER | PINTEREST
Getting married? Start and end your wedding planning journey with Philadelphia Weddings' guide to the best wedding vendors in the city.
---