Check Out This Adorably Fun Cake-Filled Engagement Shoot at Bredenbeck's Bakery
Cupcakes and romance? Say no more.
---
When you chose an iconic Philadelphia bakery as the location of your engagement photoshoot, it's only a matter of time before you smash cake on your partner's face.
And, yup: Jake Boyd, a fourth generation owner and sales manager of the historic Bredenbeck's Bakery & Ice Cream Parlor in Chestnut Hill, and his fiancé, Molly Krause, a development associate at Cradles to Crayons, did exactly that. Below, you can see their adorable (and hilarious) engagement photos, which feature the industrial chic kitchen and outdoor mural of the bakery, all expertly shot by Renee Nicolo.
(Planning your wedding? Head to our wedding vendor directory to find all the experts you need to round out your Big Day.)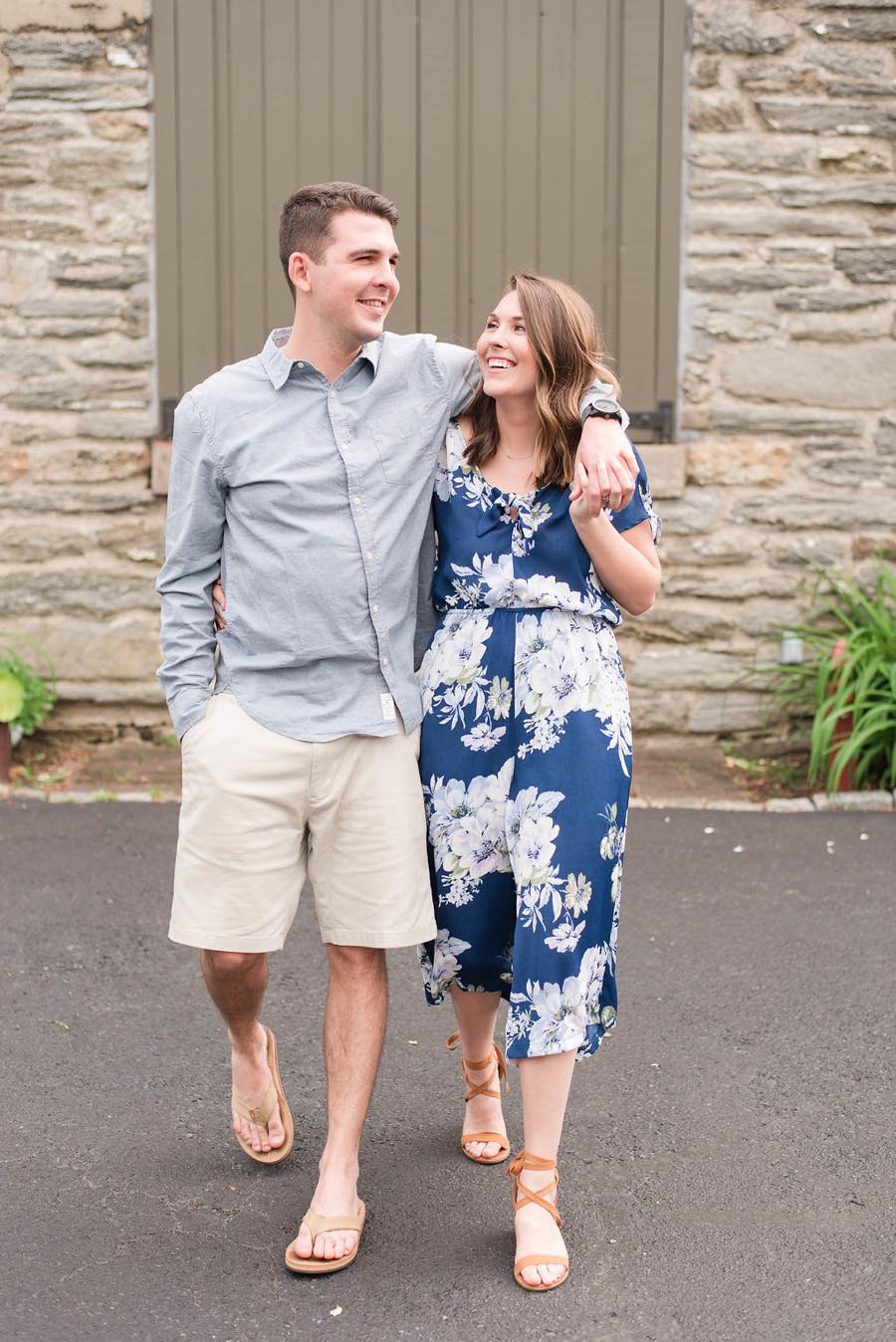 Before this impossibly cute engagement shoot came to be, Jake and Molly's story began at Bloomsburg University. They were both students there at the same time, and hit it off one evening at a bonfire at Jake's house, but the timing was less than ideal: the semester was only two weeks from ending and Jake was leaving to backpack through Europe for the summer. Bound by Facebook messages as their only form of communication, Jake and Molly spoke sporadically. But then the messages between the duo became more frequent. By the end of the summer, Jake found himself drawn to every internet cafe and hotspot he came across just to write to Molly. The summer came to a close, and upon returning to campus, Jake and Molly found out they were neighbors.
After seeing one another every day, they began dating. But of all moments they spent together, one date — their first — has remained among the most memorable. They share a love for cooking and sushi so, naturally, the couple combined the two on this particular night by buying the ingredients and rolling their own sushi rolls. Two bottles of wine later and having listened to every Bon Iver song produced, Jake and Molly knew they had something special.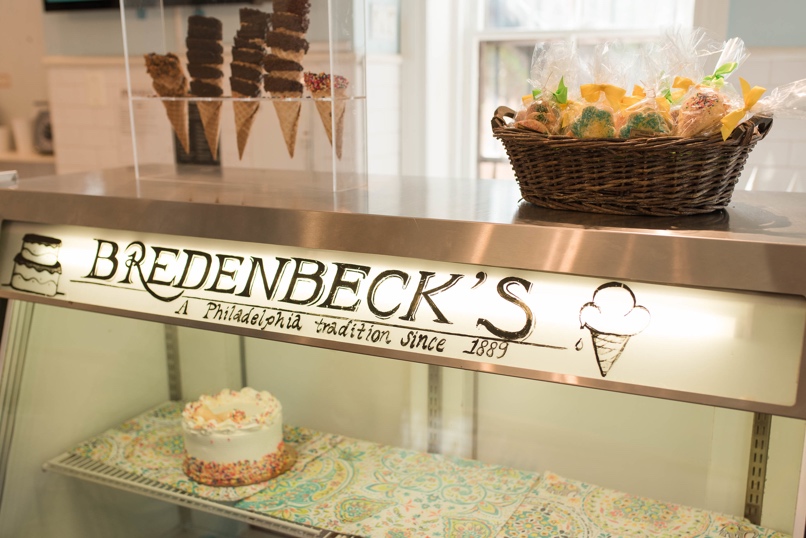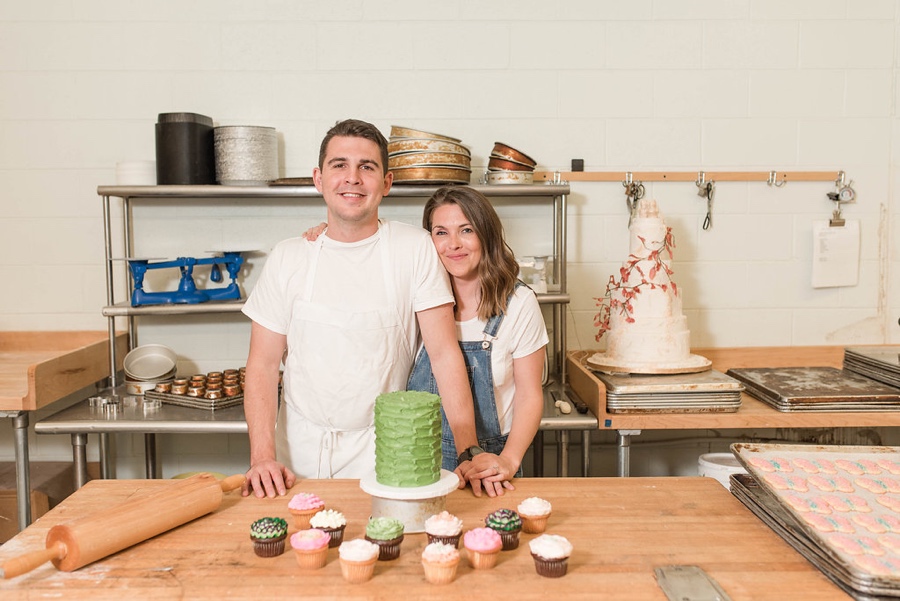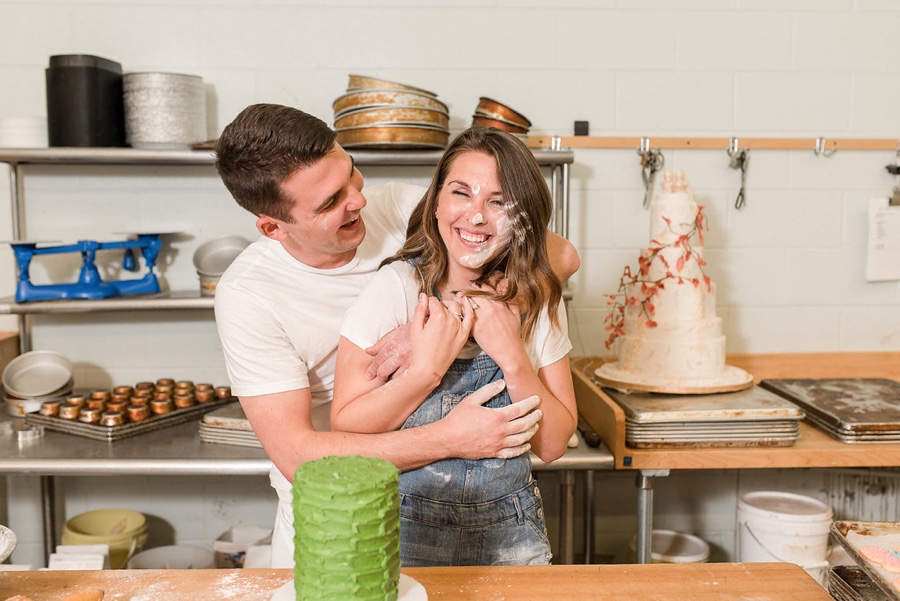 Eventually the time came to propose. Jake had already been arranging the engagement night for months. He planned a "friendcation" to Cancun with 7 of their closest friends. There are few places that rival the coast of Cancun, Mexico in the summer. Golden sun strikes pristine waters, while palm trees sway above a dreamy expanse of beaches. This scene begs for a proposal, and on July 10 of last year, Jake Boyd and Molly Krause did not disappoint. On their third night in Cancun, the group met for dinner at a restaurant with a 45 minute wait (the wait was planned). To pass the time, Jake asked an unsuspecting Molly to go for walk toward the beach. Their closest friend followed, hiding in the bushes and documenting every moment. At the end of the beach — now surrounded but breathtaking views of the Mexican coast — Jake got down on one knee. The newly-engaged couple never returned to the restaurant. Instead, Jake took Molly to another beach for a private dinner party where all of their friends were waiting to celebrate.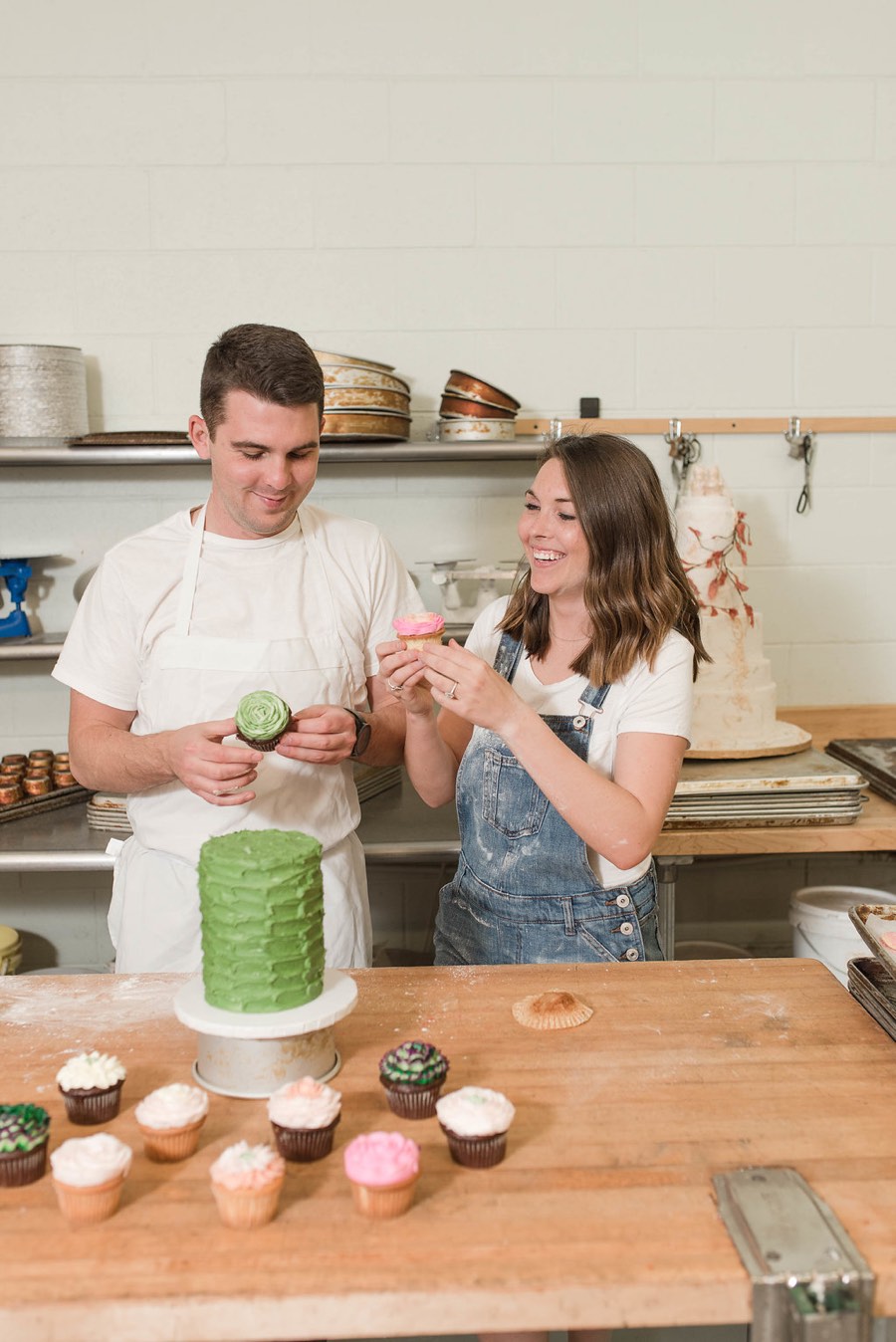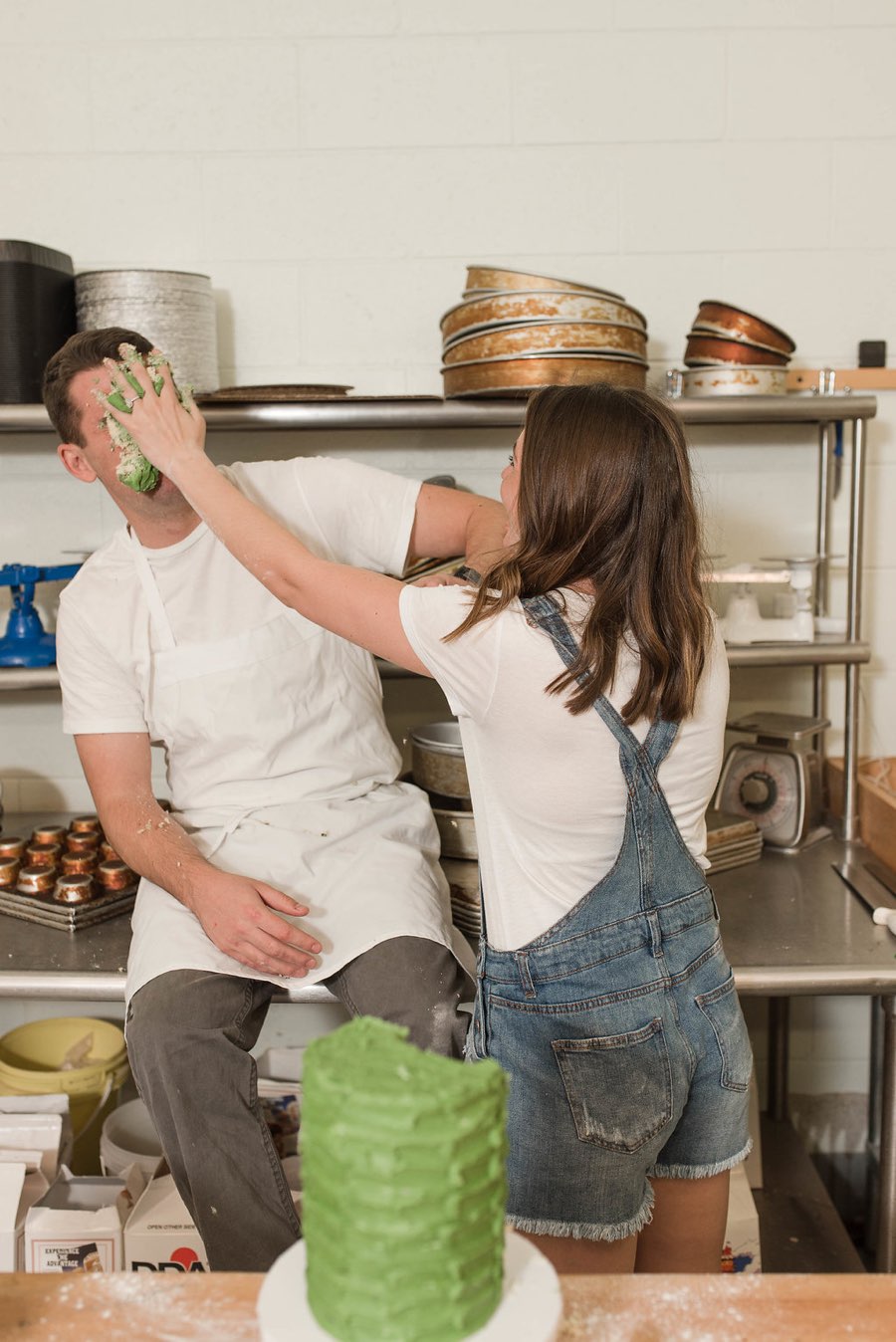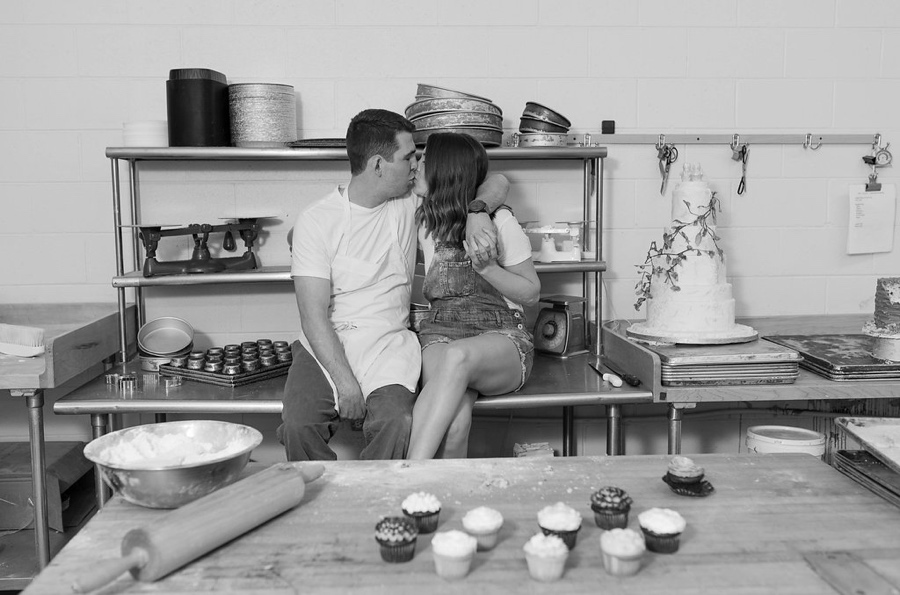 The next day, celebrations continued as the group rented a catamaran to sail along the Gulf of Mexico. Later, they returned to their home in Media to plan the wedding (and have an amazing engagement shoot at Bredenbeck's!) "We chose this location because the bakery has been and always will be such a huge part of our lives, says Molly, "We chose to incorporate aspects of the bakery as much as possible such as the mural located on the side of Bredenbeck's done by Anne Northup through the Philadelphia Mural Arts Program, sharing Bassetts Ice Cream cones, and our favorite part: the cake smash!"
Congratulations to Jake and Molly, who will tie the knot in June of 2019 at the gorgeous and rustic Beaumont Inn in Dallas, Pennsylvania. We can't wait to see the photos!
Get more great content from Philadelphia Wedding:
FACEBOOK | INSTAGRAM | NEWSLETTER | PINTEREST
Getting married? Start and end your wedding planning journey with Philadelphia Weddings' guide to the best wedding vendors in the city.
---