Meet the Main Line Bride Who Rode a Unicorn to Her Wedding
"It was one of the best decisions of my life."
---
There are all kinds ways to make a grand entrance — or even a grand impression — at your wedding ceremony. You can surprise your fiancé(e) by donning a a T-rex or hippo costume for your first look, shoot off confetti cannons at the end of your vows, or even make the entire ceremony itself a surprise. Or, if you're Ardmore resident Remi Frieze, you can show up on the back of a majestic white unicorn.
Remi met husband Grant Schmidt through The Chevra, a group for Jewish young professionals in the city. After a somewhat awkward initial introduction, they eventually bonded during a subsidized trip to Israel put on by the group. What was billed as a rocky, adrenaline-pumping ride through the "rapids" of the Jordan River ended up being a float so calm Grant had to actually get out of the boat and pull multiple times just to keep them moving. The leisurely trip allowed plenty of time for the duo to properly start getting to know one another.
"We talked for six hours, and have been inseparable ever since," says Remi.
Two years later, Grant proposed during a backstage visit to a Wizard of Oz production at Walnut Street Theatre. For their summer wedding, the couple wanted something on the water, but, even though it's where Remi grew up, Grant was less than enthused about the idea of getting married in South Jersey. Remi attended grad school in Maryland, and Grant's family docks a boat in Baltimore, so The Hyatt Regency Chesapeake Bay in Cambridge, Maryland became the venue of choice.
Though unicorns seem to dominate so much of the whimsical food, drink, and party decor on our Instagram feeds these days, Remi's idea to ride one to her ceremony site actually came from a much more personal place. The idea started brewing during the very first conversations she had with her family about the wedding.
"We were talking about what we'd want, and I'd seen viral videos of grand entrances," says Remi. "I love Indian weddings with white horses and elephants, so I thought, What about finding a unicorn?"
Remi set out to do exactly that, going so far as to track down the woman who supplied the white horses for Taylor Swift's "Blank Space" video. Remi didn't end up working with her — the bride tells PW the woman insisted on a grey horn instead of gold because it was "more realistic" (since, you know, a unicorn is so realistic in the first place) — but Remi's florist connected her to a friend who was gracious enough to loan the equine she competes with in equestrian events.
Remi kept the secret from pretty much everyone involved with the wedding — "Grant knew, my parents knew, our rabbi knew, and that's it," she says — and it took a considerable amount of sneaking around the hotel property to keep it under wraps until she appeared at the top of the aisle.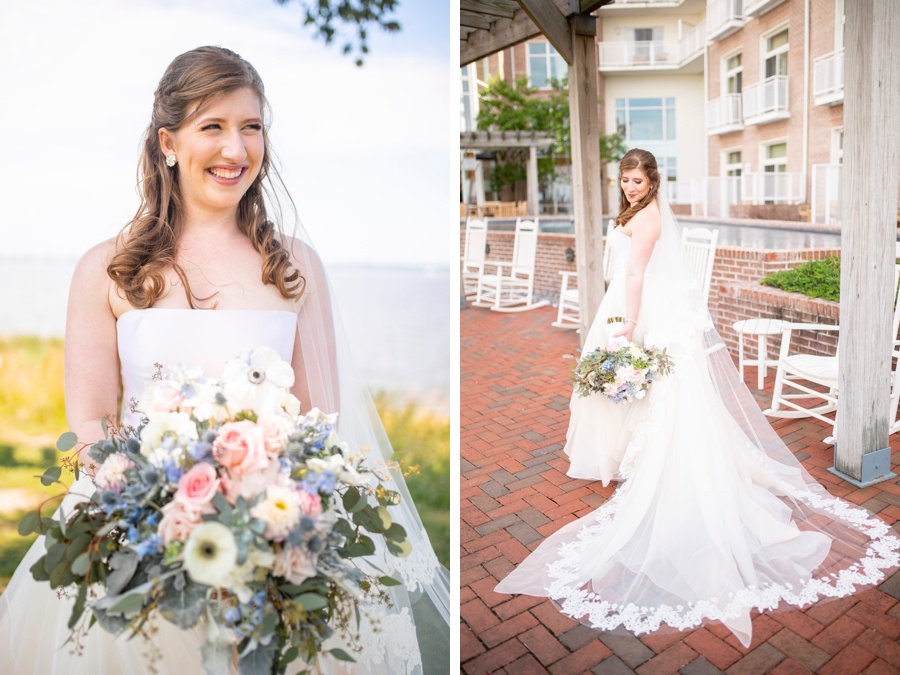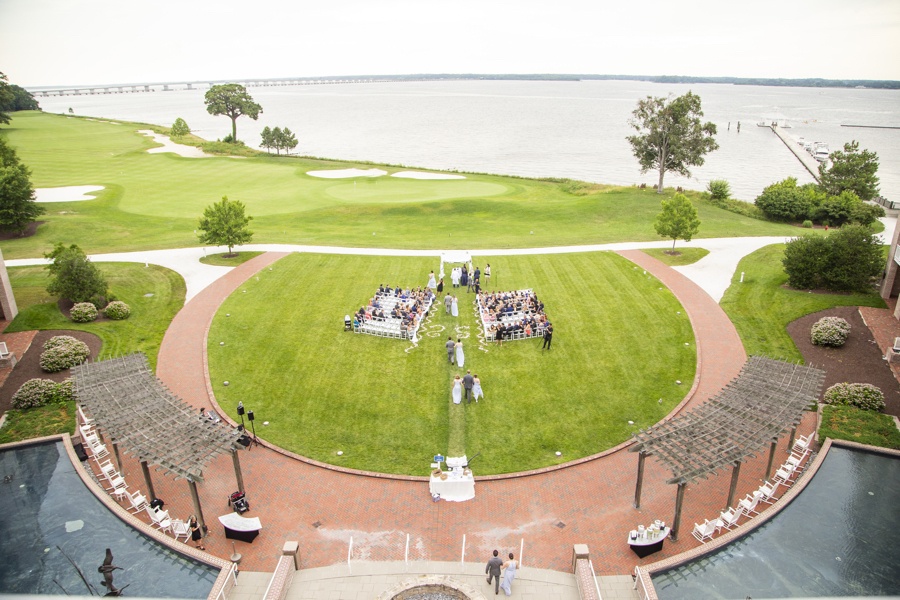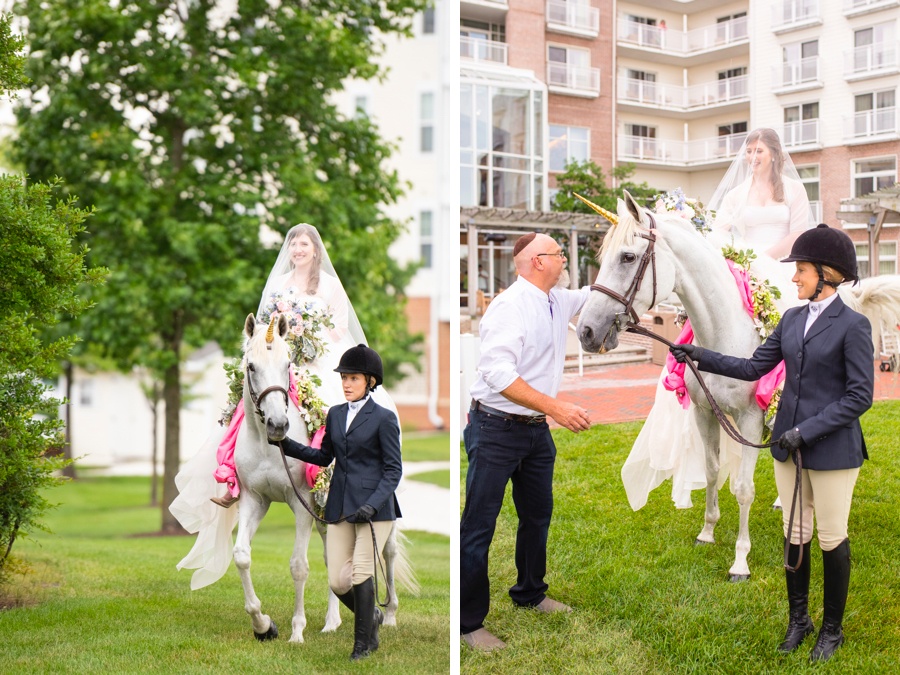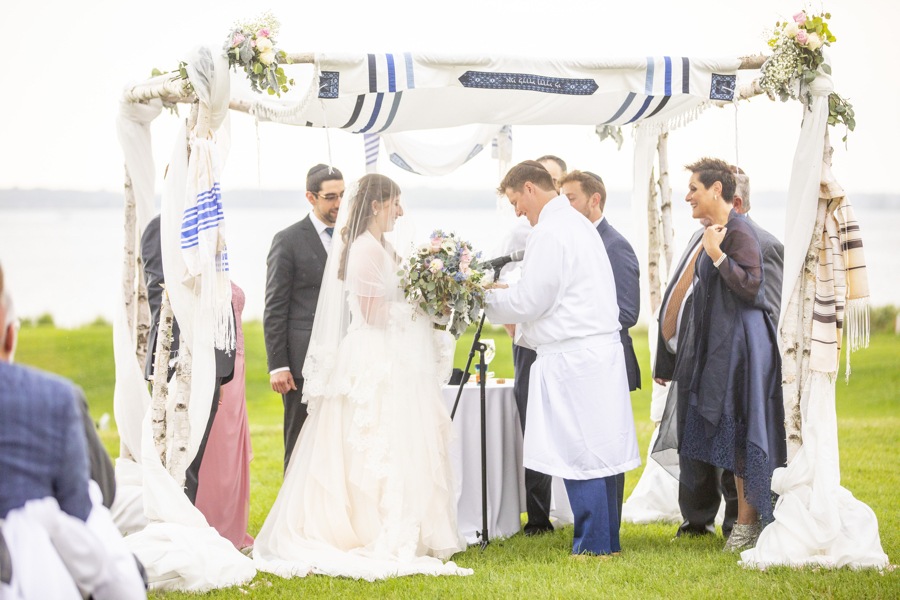 Despite a downpour that threatened to ruin everything, Remi insists it the unicorn one of the best decisions she's ever made.
"I rode horses from two to 12, and for every birthday ever I've always asked for a unicorn," she says. "So I made my own dreams come true. Our hashtag was even #Remiswishgranted."
As you see in the photos above and below, guests were shocked and delighted by the surprise. One of the flower girls even whispered "Unicorns are real!" when she saw the horned horse.
For us here at PW, moments like this are what weddings are all about — personalizing the day in a way that will be special and memorable to you and you alone, judgmental outsiders be damned. So Remi, we salute your unicorn entrance. See more photos from the day by Anna Schmidt Photography below.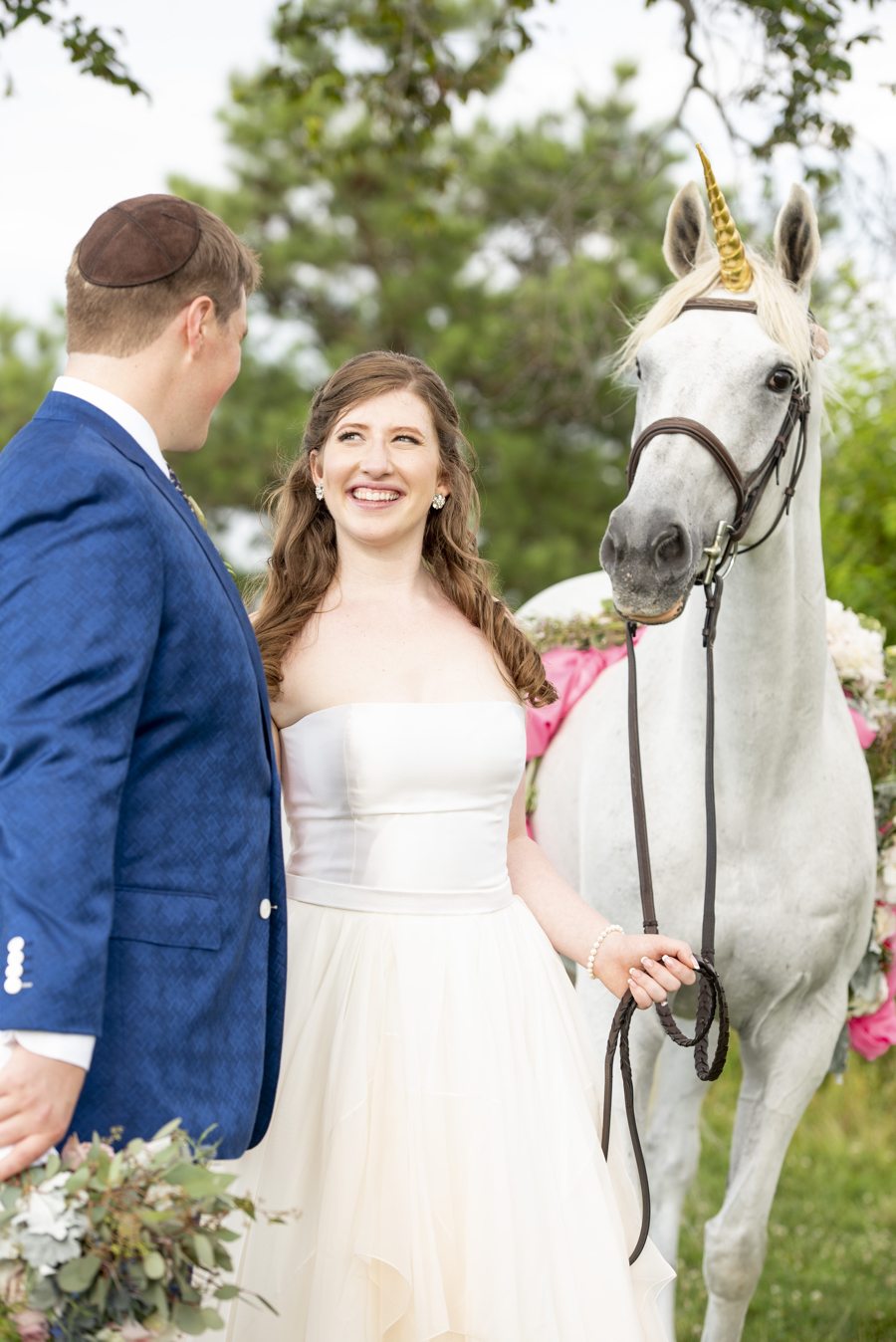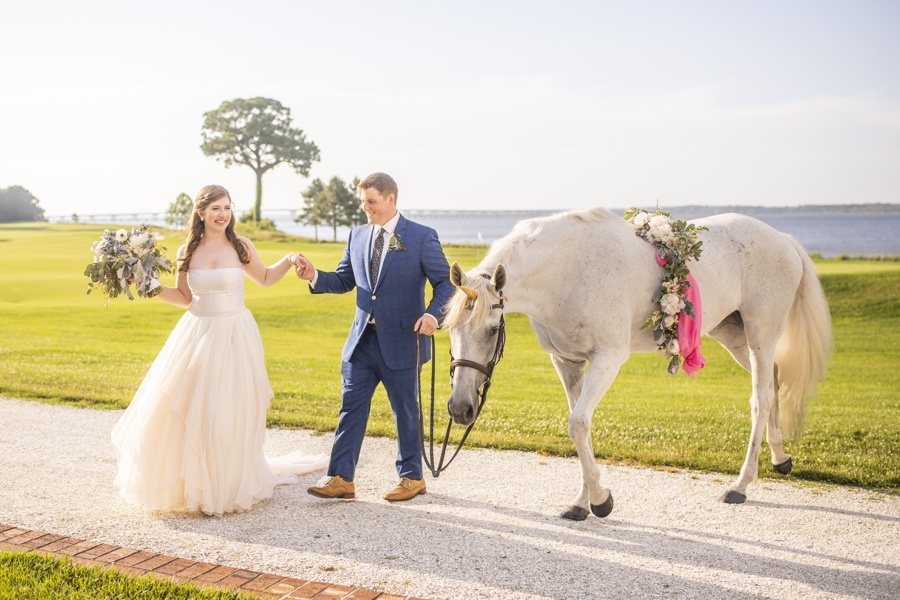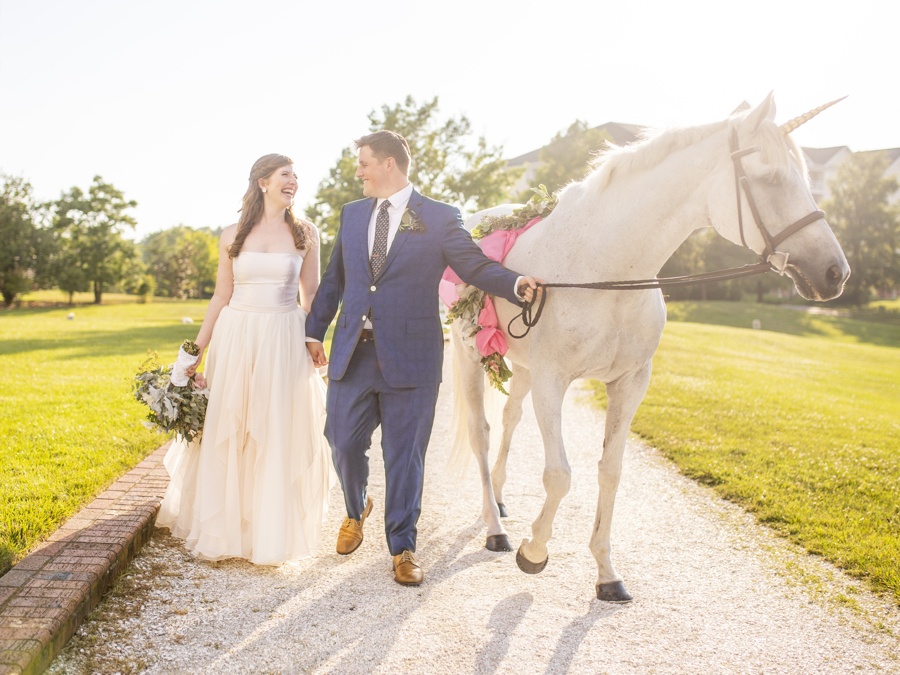 DETAILS
Venue: Hyatt Regency Chesapeake Bay | Photography: Anna Schmidt Photography | Florals: The City Florist | Bride's Gown: Reem Acra "Jemma" gown from Elizabeth Johns | Hair & Makeup: Bella By Design | Unicorn: Tiffany Wolfe | Officiant: Moshe Botnick
 Get more great content from Philadelphia Wedding:
FACEBOOK | INSTAGRAM | NEWSLETTER | PINTEREST
Getting married? Start and end your wedding planning journey with Philadelphia Weddings' guide to the best wedding vendors in the city.
---