Too Funny: This Media Bride Wore a T-Rex Costume For Her First Look
An important—and hilarious—reminder to not take your wedding too seriously.
---
Wedding stress is a real thing. After months of dealing with budget, difficult family members, and more logistics involving table linens than you ever will again in your life, how do you break the ice on the big day and start off on a light-hearted foot?
If you're Jessica Albert, you surprise your groom, Mark Grassi, by donning a T-Rex costume for your first look. And on this Monday morning, we here at PW are grateful Stacy Salter Moore and JPG Photography were on hand to capture the hilarious event in the photos below.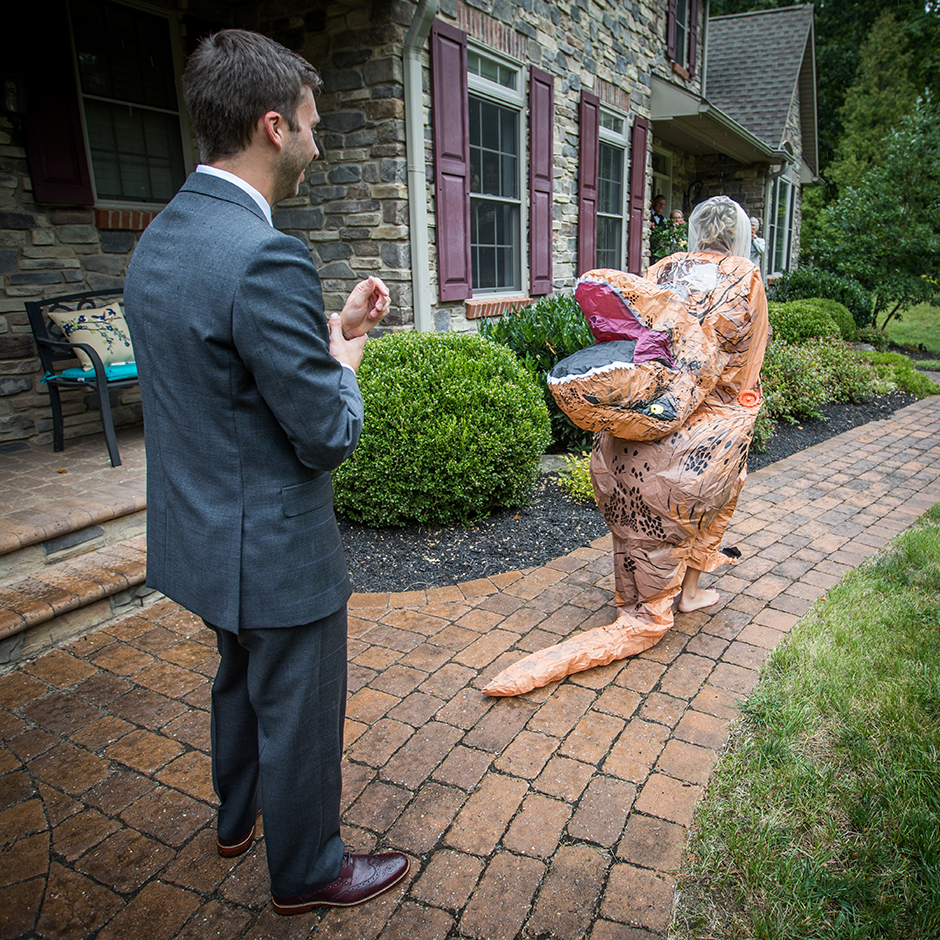 "Mark loves dinosaurs and Jurassic Park," says Jessica of the decision, who even threw her groom a surprise Jurassic Park birthday party last year.
After watching a viral video of a bride surprising her groom in a similar manner, Jessica knew she to do the same for their wedding — and that she had to keep it a secret. That became pretty difficult when Mark suggested they surprise their guests by walking into the reception wearing dinosaur costumes.
"I shut it down immediately," says Jessica. There will be no dinosaurs at our wedding, she told him.
Meanwhile, she went into super-stealth mode to order the costume, and used incognito Chrome tabs and her mother's Amazon account so Mark wouldn't suspect anything.
When it came time for their wedding day first look at Kings Mills in Media, PA, Mark remembers thinking Jessica's dress sounded pretty heavy and stiff as she moved across the pavement behind him. What he was actually hearing was the tail of the costume — and when he turned around, he was delighted by what he saw.
"It was pretty awesome," he says.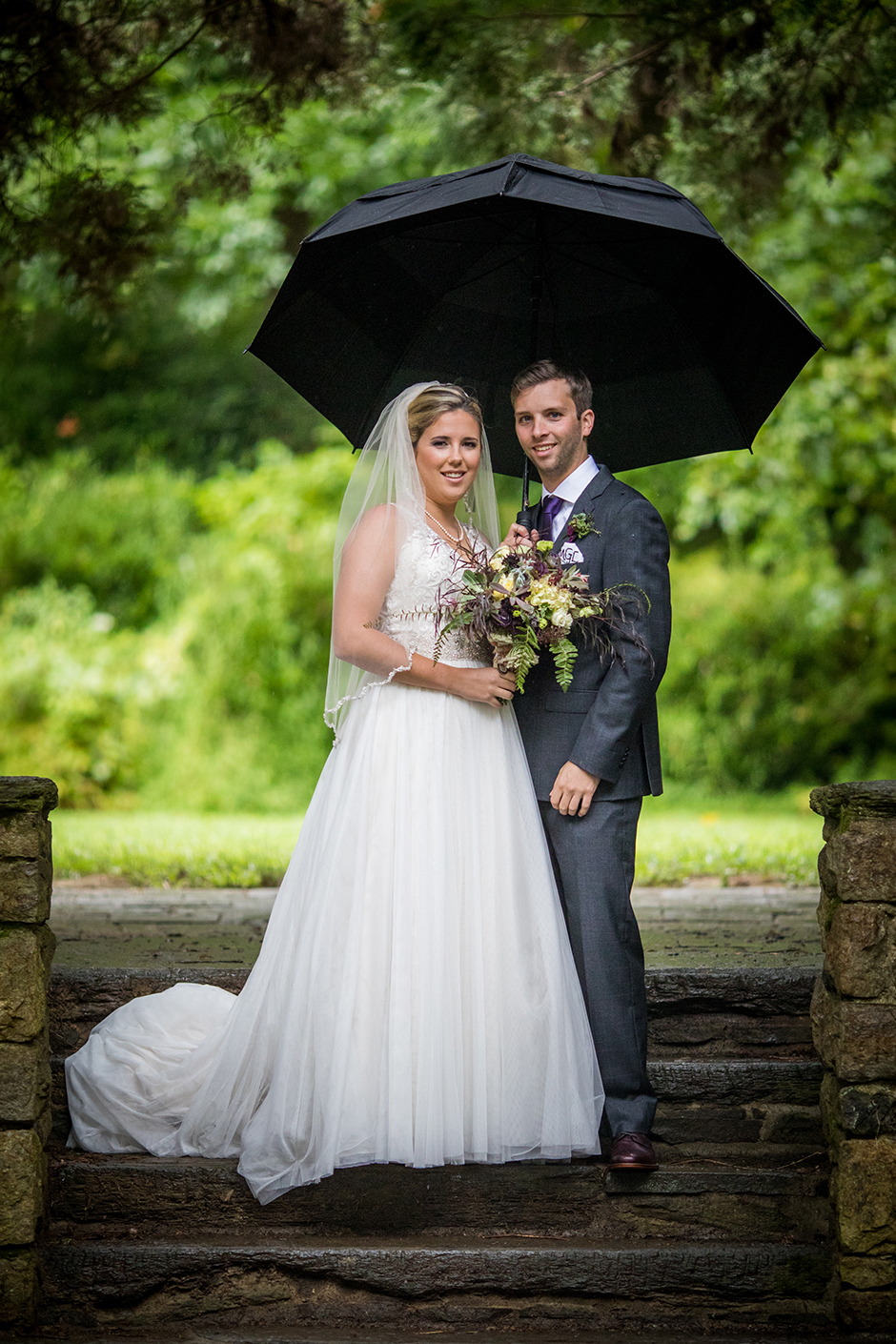 "Weddings are so serious," says Jessica. "We're goofy, so beforehand, I wanted to do something that [reflected that]. The wedding was for everyone else, and this was just for us."
Get more great content from Philadelphia Wedding:
FACEBOOK | INSTAGRAM | NEWSLETTER | PINTEREST
Getting married? Start and end your wedding planning journey with Philadelphia Weddings' guide to the best wedding vendors in the city.
---