Made in America Won't Return to the Benjamin Franklin Parkway Next Year
And it's not clear whether Jay-Z's beloved annual festival will remain in Philadelphia at all.
---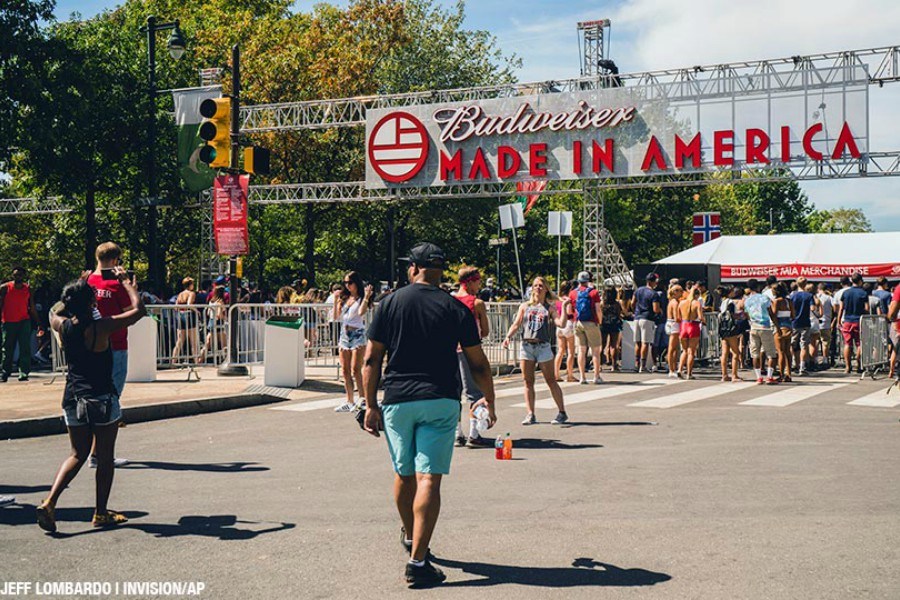 This might be the last year you can catch Made in America on the Benjamin Franklin Parkway.
City officials told Billy Penn that starting in 2019, Jay-Z's annual shindig on the Art Museum steps — which will feature Meek Mill and Nicki Minaj this fall — will have to find a new home.
The festival, which has previously showcased performers like Beyoncé, Kanye West, J. Cole, and Solange, has been held on the Parkway since 2012. LiveNation, which presents the event with Jay-Z's entertainment company, Roc Nation, told Philly.com that they learned of the location change not through city officials, but through the Billy Penn story on Tuesday.
"I was literally on my way to the office, and I had to pull over and read the story," Omar Al-Joulani, senior vice president of touring for Live Nation, told the publication. "I was shocked. They broke up with us in the press."
The organizations want the show to remain in Philadelphia, though — which the city is open to. A city spokesperson said officials are "interested in discussing the festival's future with the producers and look forward to continuing a partnership."
It's not clear why, exactly, officials have chosen not to bring MIA back to the Parkway. A city spokesperson told Billy Penn that the city originally signed off on MIA in 2012 to spur tourism in Philadelphia — but now "the need for an event of this scale at this location may no longer be necessary."
Residents near the Benjamin Franklin Parkway have complained about the frequency of mass-scale events in the area — like Made in America, the 2017 NFL Draft, and Pope Francis's 2015 visit, all of which have required a slew of road closures.
The city spent more than $1.1 million on MIA last year, on services like police overtime and cleanup. MIA organizers have helped cover the cost of the festival since 2012 — but last year,  Roc Nation covered about $600,000, with a promise of at least an additional $80,000 this year, per Billy Penn.
---
---