Morning Report: Winter Storm Toby Is Coming, We Swear
Can you feel the impending snow in the air? Here's everything you need to know before it hits.
---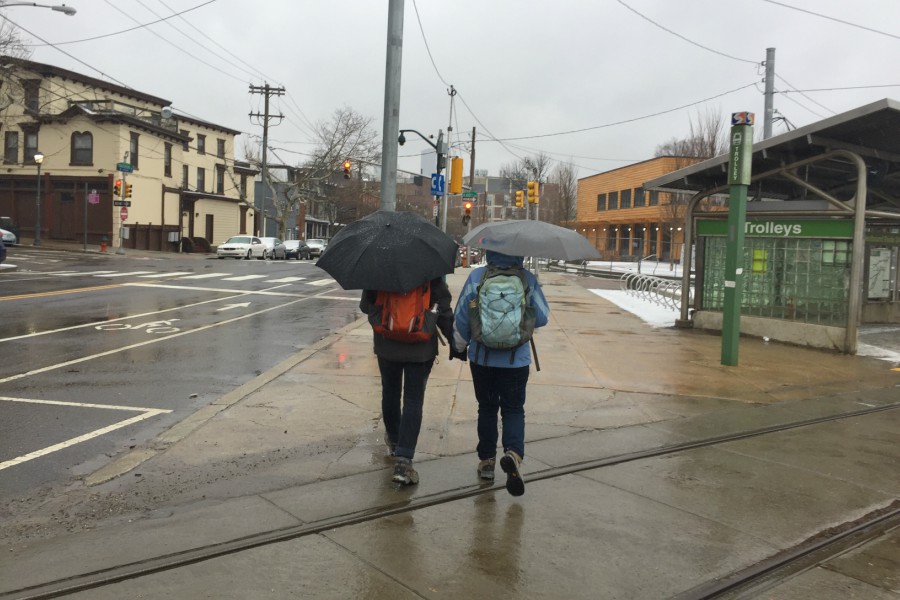 Good morning, Philly. Don't be deceived by the lack of snow this Wednesday a.m. — it's certainly on its way.
As you likely know by now, a major nor'easter will hit Philly on Wednesday. Forecasters with the National Weather Service say that Winter Storm Toby's "main show," which is expected to bring up to a foot of snow, ice accumulations and potentially damaging wind gusts, will unfold during the day on Wednesday, starting later this morning. So we've got some time to prepare.
Here's everything you'll need to know as we brace for the storm. Check back in the afternoon — we'll post another report as any cancellations, detours, and closures occur.
City Services
Philadelphia declared a snow emergency on Tuesday night. That means all parked cars must be moved off snow emergency routes for plowing. If your car is moved, call 215-686-SNOW to find it — not 911.
Philly, please use caution, especially when traveling this evening and tomorrow. You can find helpful info about storm preparations, including updates on transit, parking, trash collections & safety here ⬇️ #PHLsnow https://t.co/v6xxQSiI28

— Jim Kenney (@PhillyMayor) March 20, 2018
All municipal offices and courts will be closed on Wednesday. All non-essential personnel are encouraged to stay home.
Sanitation and recycling collections will be suspended on Wednesday. They'll resume on Thursday, and Thursday and Friday collections will be delayed one day.
Schools
The School District of Philadelphia and all Catholic schools are closed on Wednesday. For a full list of local school closures, visit 6ABC or NBC10.
Due to the forecasted inclement weather, all @PHLschools, administrative offices & early childhood centers will be closed Wednesday, March 21, 2018. All after-school activities (including athletics & and professional development sessions) set for Wednesday are canceled. #PHLed

— Philadelphia Schools (@PHLschools) March 20, 2018
Public Transportation
SEPTA Regional Rail is operating on a Severe Storm Schedule on Wednesday. That means the train system is essentially following a Saturday timetable, with enhanced Wilmington/Newark Line service. Check the status of your train via TrainView or Twitter.
Expect bus, trolley and Norristown High Speed Line detours and suspensions. A slew of buses have already been detoured. For updates on all services, visit System Status online. For more information, visit SEPTA's website.
Airport
As of 3 a.m. Wednesday morning, more than 600 flights at the Philadelphia International Airport had been canceled. Make sure you check your flight status with your airline before you leave home on Wednesday.
Wednesday, March 21, 6 AM — nearly 600 total flights reported cancelled today at PHL. Some flights are departing and arriving this morning. Deicing operations ongoing. Be sure to check flight status directly with your airline before coming to the airport.

— PHLAirport (@PHLAirport) March 21, 2018
Roads
The Pennsylvania Department of Transportation has imposed speed and vehicle restrictions on most interstates on Wednesday. For more information, visit PennDOT's website.
In anticipation of significant snow fall across PA beginning tonight, PennDOT will impose a series of restrictions on most interstates beginning at 8 PM. Learn more at https://t.co/JtiOsiRI2M. #PAWinter #WinterStormWarning pic.twitter.com/yahGQa0XTg

— PA Department of Transportation (@PennDOTNews) March 20, 2018
---
---