Man Stabbed to Death Outside Free Library in Center City
It happened shortly before 8 a.m. on Friday morning.
---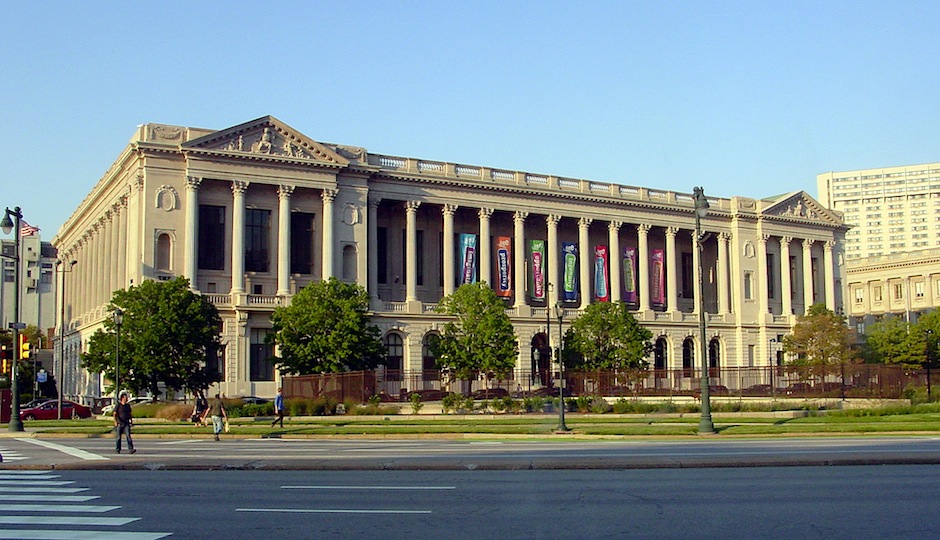 This is a developing news story. Check back for more information.
A man was stabbed to death on Friday morning outside the Free Library of Philadelphia in Center City.
The incident occurred shortly before 7:45 a.m. near 19th and Vine streets, according to 6ABC. Police found the man suffering from stab wounds on his face and neck. He was reportedly pronounced dead around 8 a.m.
According to 6ABC, police made an arrest in connection this morning at 17th and Vine streets. A weapon was reportedly recovered at the scene.
.@PhillyPolice make arrest in fatal stabbing @ 1900 blk Vine, across from Central Library. Victim in his 50's, stabbed in neck & face pic.twitter.com/xssJhZvn8f

— Trang Do (@TrangDoCBS3) September 29, 2017
Police are investigating the incident.
Follow @ClaireSasko on Twitter.
---
---