Now There Are Two Baby Eagles — and They Just Ate a Fish
Nature is amazing.
---
And then there were two.
We don't know about your office, but up here in Philly Mag headquarters, there's a sudden outbreak of "oohs" and "aahhhs" every time someone discovers a new eaglet has hatched in front of the the bald eagle cam that the Pennsylvania Game Commission has set up at a nest in Hanover.
See those little gray tufts of tuftiness up there? Those are baby eagles.
If cute isn't your thing, though, we can also do fierce and patriotic and hunter-gathery:
But we know whatcha want: Family feeding time. Here you go:
---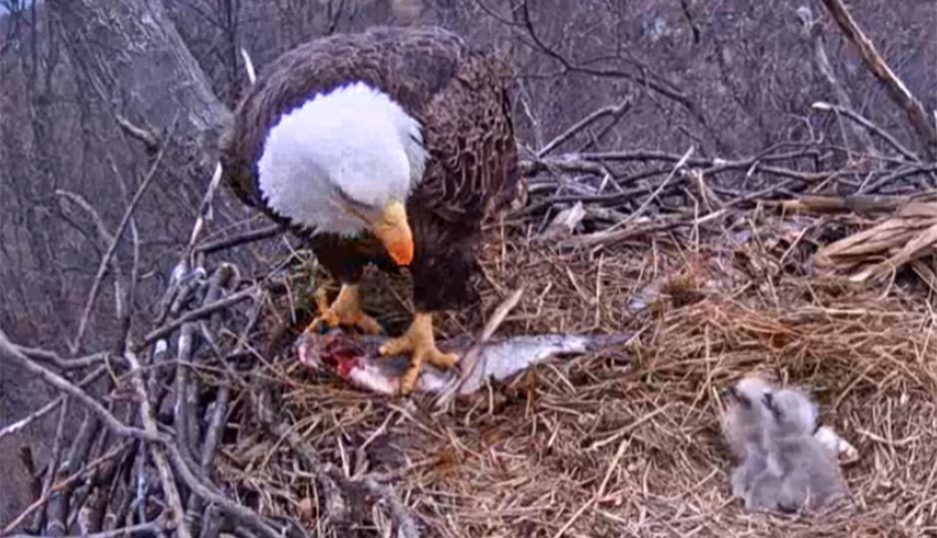 ---
(h/t Philly Mag's official eaglet watcher, Emily Leaman)
---