Sneak Preview: COOK's April Class Schedule
Tickets go on sale this Sunday at 2 p.m. But you can get an early look right here.
---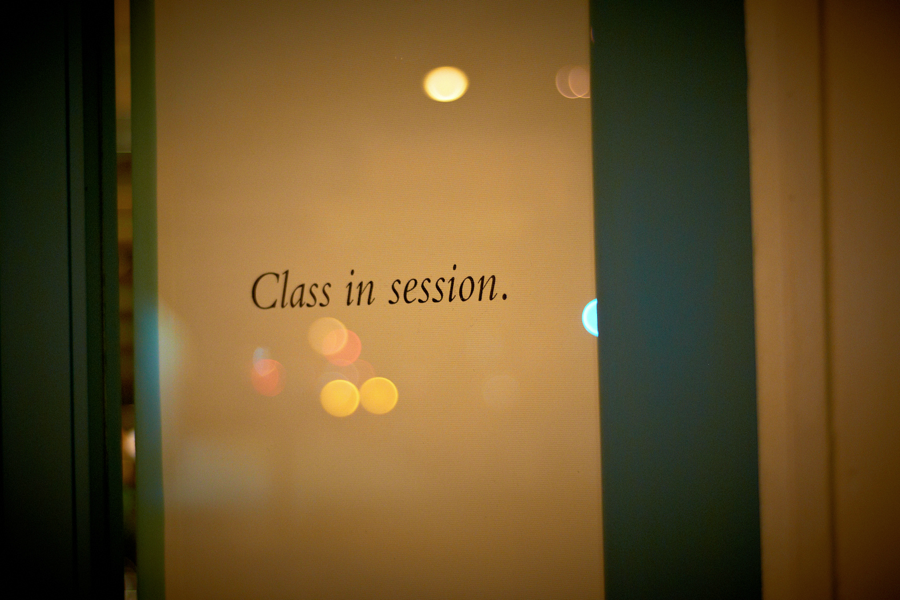 Alright, folks. You know the drill by now, right? COOK is rolling out its April schedule of classes on Sunday, March 11 at 2 p.m. But you, loyal Foobooz readers, get to check out the lineup early and get a jump on planning what classes you're interested in.
This month, they've got Nick Macri making meat pies, Michael Vincent Ferreri doing Italian seafood, a spring foraging dinner with Eric Leveillee of Whetstone and Alison Roman, formerly of Bon Appetit, coming in to talk about her new cookbook, "Dining In."
So let's get to it shall we?
COOK April Classes
April 3: Cookbook Author Series: "Vegetarian Viet Nam" with Cameron Stauch
April 4: Prize Meat Pies with Nick Macri of La Divisa Meats
April 5: 6PM Ice Cream For Dinner with Aurora Wold of Aurora Grace Chocolates
April 6: 6PM The Craft of Cocktails with Ann Marie Miller of Moët Hennessy and Dan Kulisek of Hotel Palomar
April 10: Frutti Di Mare: A Celebration of Italian Seafood with Michael Vincent Ferreri of Res Ipsa
April 11: Soulful Seafood Malik Ali of The Blue Duck
April 13: Spice Up Your Spring with Diana Sabater of Diana's Spice Cantina
April 15: 12PM Big Ol' Brunch with Becca O'Brien of Two Birds Catering and Canning
April 18: A (Gluten-Free!) Cider Dinner with Will Rogers of Original 13 Ciderworks
April 19: An Evening with Caitlin Mateo of Red Owl Tavern
April 20: Who's Got The Herb(s) with Beth Kaufman Strauss of Grateful Plate
April 21: COOKbook Author Series: "Dining In" with Alison Roman
April 22: 2PM Earth Day Sweets with Shannon Roche and Meagan Benz of Crust Vegan Bakery
April 24: Foraging Dinner with Heather McMonnies of Food Hedge and Eric Leveillee of Whetstone
April 25: Paying Homage to The Frog Commissary with Frances Vavloukis, Health and Wellness Coach
April 26: 6PM Patio Pounders: Springtime Wines with Mitch Skwer of The Wine Merchant
April 27: Springtime Supper with Chris Paul and Leigh-Ann Paul of Everything We Eat
April 29: 2PM Challah Making with Carly Zimmerman of Challah For Hunger
---