Where the Hell Is Circles Thai Founder Alex Boonphaya?
One place he's definitely not is Circles Thai. We're not even entirely sure he's still in the country.
---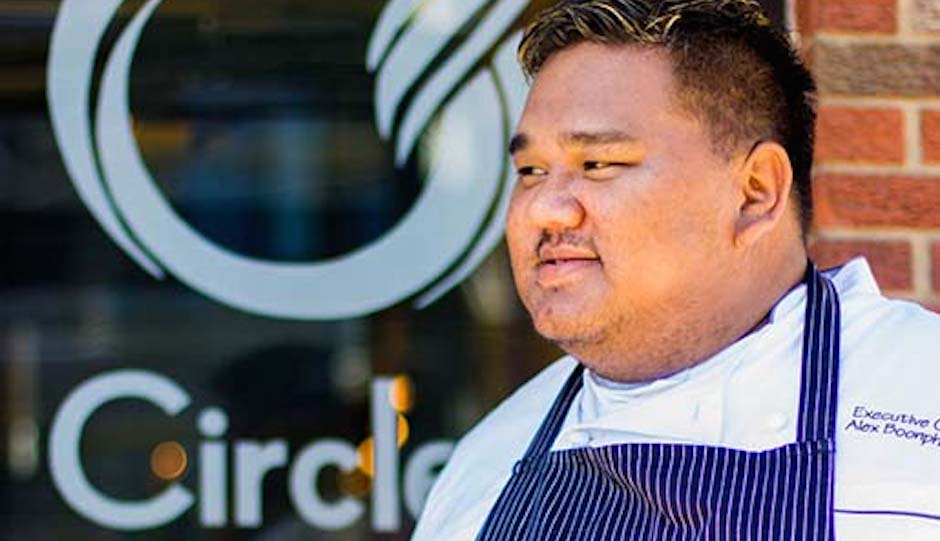 Last week, we learned of a most unfortunate situation at Circles Thai in Northern Liberties that is best summed up with this one phrase from a March 31st Philadelphia Department of Health report: "Mouse droppings observed … in a bowl of fried chicken." But that's just a sliver of the chaos happening at Circles right now.
Alex Boonphaya, the chef who built Circles into one of the region's best Thai restaurants, is nowhere to be found. None of the Circles employees or associates of Boonphaya that we spoke with were able to tell us where he is. Some say he's been missing for more than a month. Others believe that he went home to Thailand. And our numerous attempts to reach Boonphaya were unsuccessful.
On Wednesday morning, a spokesperson for Circles confirmed that Boonphaya is out. In a statement, Circles described Boonphaya as the "former executive chef" of the three Circles restaurants (there are locations in South Philadelphia and Collingswood as well), and the spokesperson subsequently clarified Boonphaya's involvement with the company for us, saying that he has nothing to do with Circles any longer. The spokesperson was unable to provide any information about Boonphaya's whereabouts or say exactly when said severance occurred.
So why would Boonphaya disappear? Maybe he's just homesick. Maybe he got sick of the cold weather in Philly. Maybe he's put off by the whole NFL Draft traffic nonsense. Or maybe, just maybe, there's more to it than that.
One Circles associate we spoke with suggested that Boonphaya's absence might have something to do with his taxes. Foobooz was able to confirm that the IRS has obtained a $64,713 lien against Boonphaya personally, and there are state tax liens as well.
The Circles spokesperson addressed some of the tax issues in the written statement:
Further, while the restaurant is aware that former executive chef, Alex Boonphaya, is working through tax concerns with state officials, the family and staff behind Circles Thai Restaurant is continuing operations as usual, focusing on delivering a high quality dining experience for our customers. Specific questions regarding Mr. Boonphaya's efforts to quickly resolve concerns around his taxes, will have to be directed to him personally and not the restaurant.
Circles is currently trying to fill the void left by Boonphaya.
As for the literal mess in Northern Liberties, the Circles spokesperson told us that the problems there had been resolved and that Circles was just waiting for re-inspection. But it turns out that the health inspector already came back — on Monday — and found dead mice and more mouse droppings.
We've been big fans of supporters and Circles and Boonphaya over the years, giving them no fewer than three Best of Philly awards, but it sounds like if something doesn't happen soon, we'll all be looking elsewhere for great green curry.
Follow @VictorFiorillo on Twitter
---
---