Joe's Steaks in Fishtown Makes Progress
---
Joe's Steaks + Soda Shop's new location at Frankford and Girard was announced back in May and work has finally begun to convert the old Acropolis Diner into a cheesesteak emporium. Pictured are several shots of the exterior and interior being overhauled.
Despite the current look, owner Joe Groh is still aiming for a mid-December opening.
---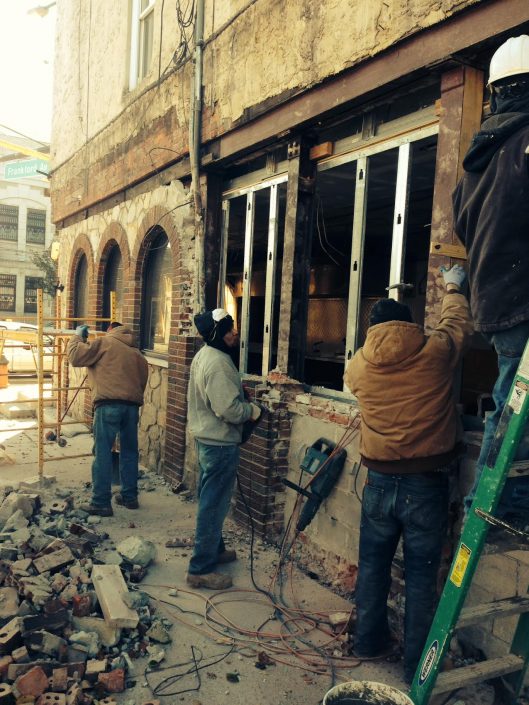 ---
Joe's Steaks + Soda Shop – Fishtown [Foobooz]
More Year of the Cheesesteak news.
---