We Took a Boxing Class at EverybodyFights for October's BWP Underground Event
See photos from our EverybodyFights BWP Underground event.
---
Our Be Well Philly Undergrounders were back on their fitness grinds this past month! In October, we popped up at EverybodyFights, a pretty incredible new gym that has boxing, circuit training, treadmill classes, yoga practices, and open gym options. (Yep, they're so good they won our 2019 Best of Philly for "Best New Gym.") The layout is expansive, with multiple workout spaces and spacious locker rooms, and the all-black, underground fighter aesthetic of the gym was perfect for our Underground event.
In case you're not familiar, BWP Underground is our monthly, super-secret pop-up workout series. You have to be on our email list to get the event alerts, so sign up here to get in on the action.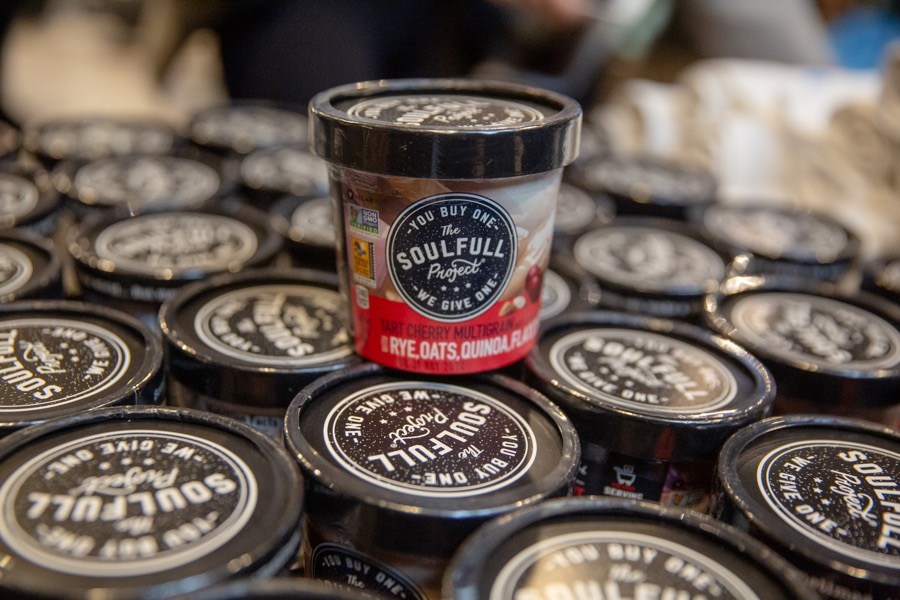 But anyways, back to the event. After Undergrounders checked in and picked up their complimentary boxing gloves (thanks, EverybodyFights!), we got ready for our unique class, which was co-taught by EverybodyFights instructors Catie Smith and Reid Eichelberger.
Together, the pair gave us a taste of multiple styles of workouts the studio offers — we did some circuit training with ropes, bikes, rowing machines, and more, and some boxing. It was great to keep moving and try so many different styles — but hard as hell! (In the best way possible, of course.)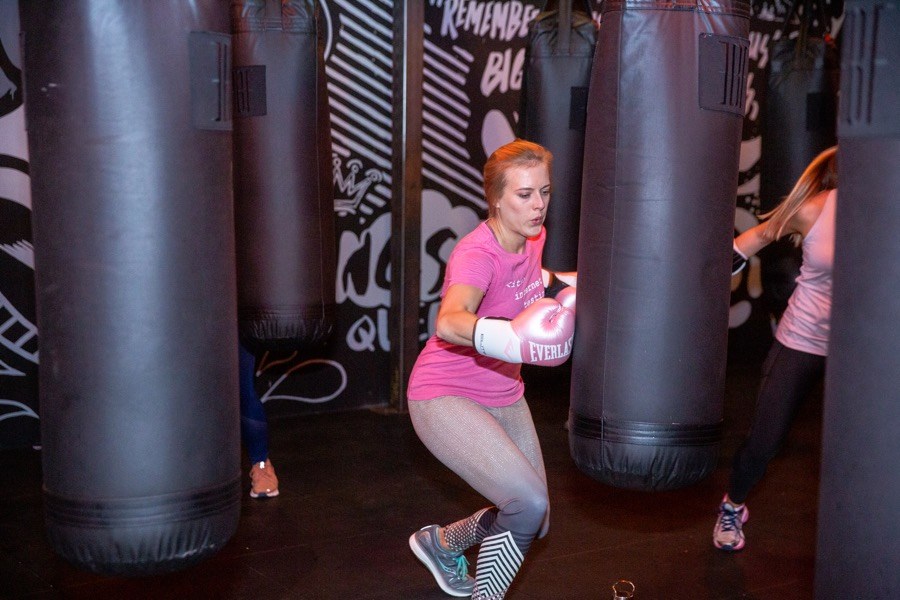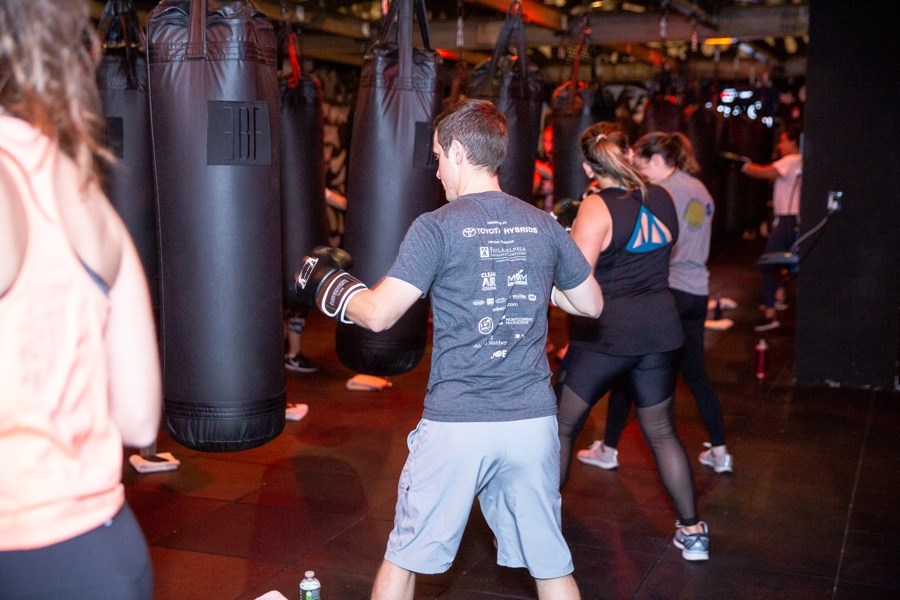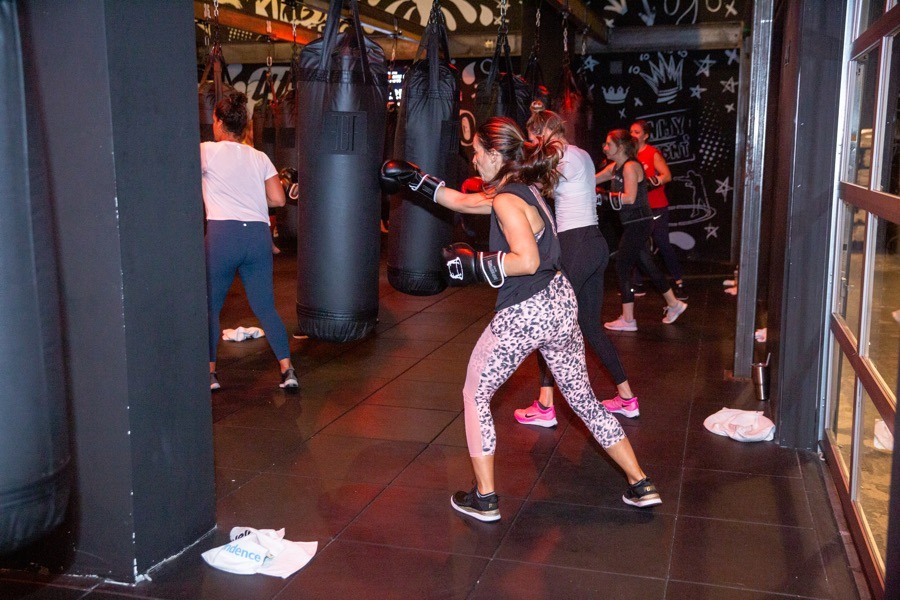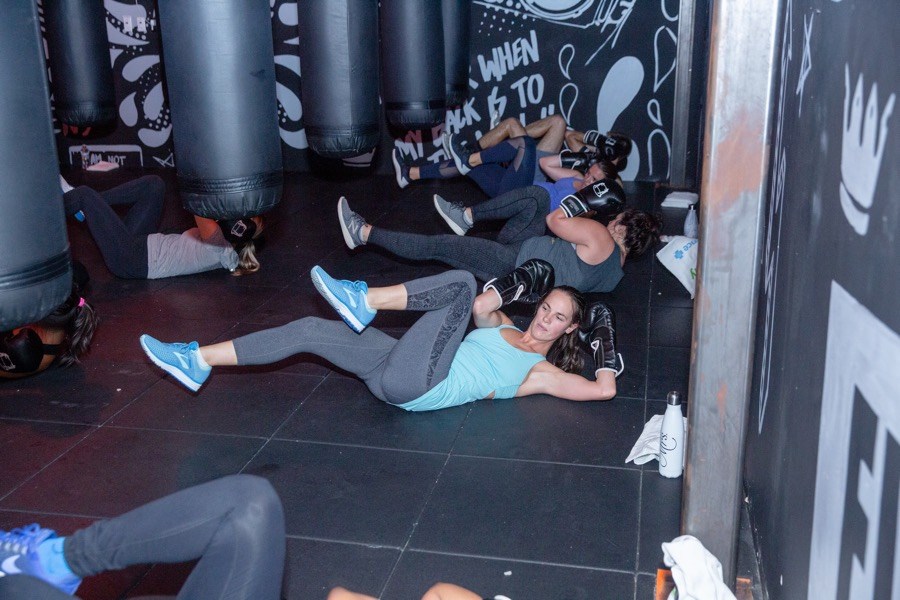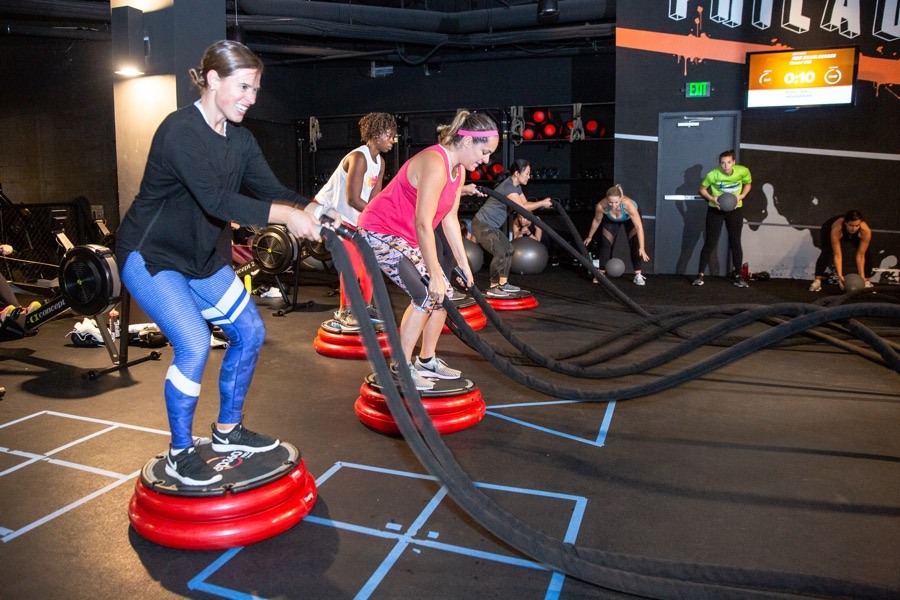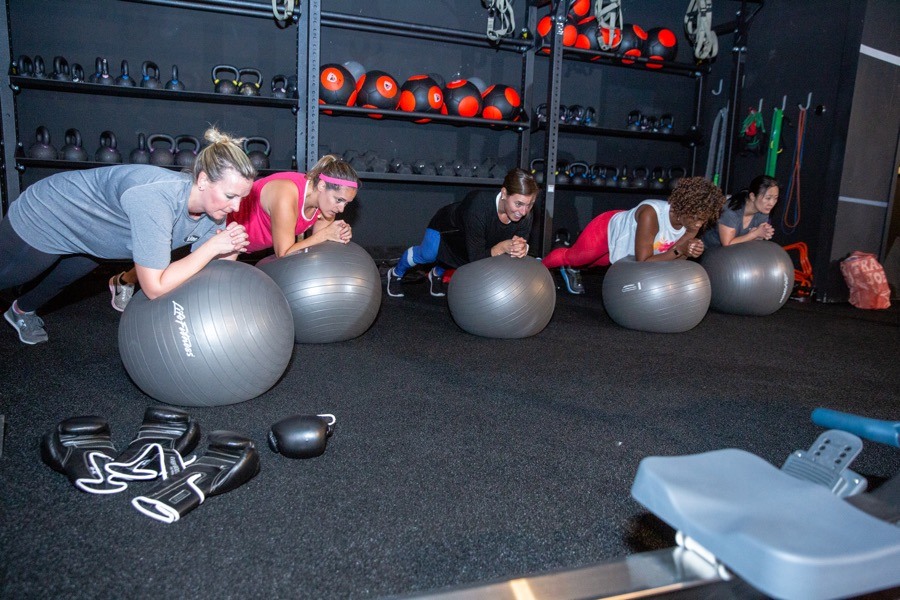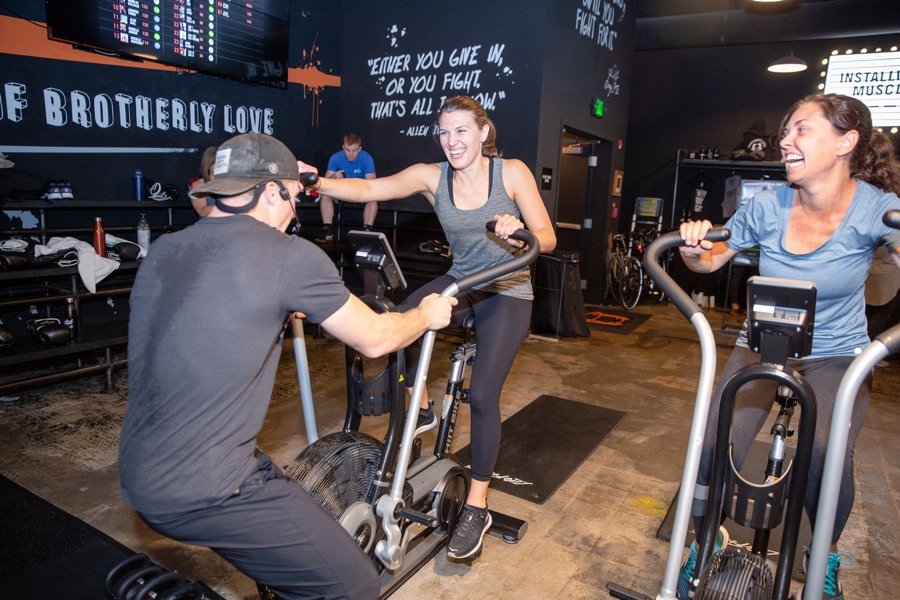 Once the class came to a close (and all of us were totally soaked in sweat) attendees had the opportunity to win a 10-pack of classes so they could keep up their flow later on. Everybody got a Be Well Philly sweat towel from our partner, Independence Blue Cross, to take home, and also got to pick up some hearty eats from local company The Soulfull Project to refuel, before heading off into their evenings.
Want in on the next BWP Underground event? Sign up here!
---
---