Meet Wesleyan, This Week's Adoptable Running Dog
This tiny gal is filled with BIG energy.
---
This week's adoptable running dog, Wesleyan, is a tiny gal filled with BIG energy. Meaning: She'll get you out of the house when all you want to do is hibernate. (Hey, those temps are dropping and hibernation happens!) Learn more about her below.
Name: Wesleyan
Age: Approximately 5 years
Breed: Terrier mix
Size: Small
Background: Welseyan was rescued by Street Tails Animal Rescue and brought in on September 5th after having been left behind with another dog in their former families living quarters when they moved out.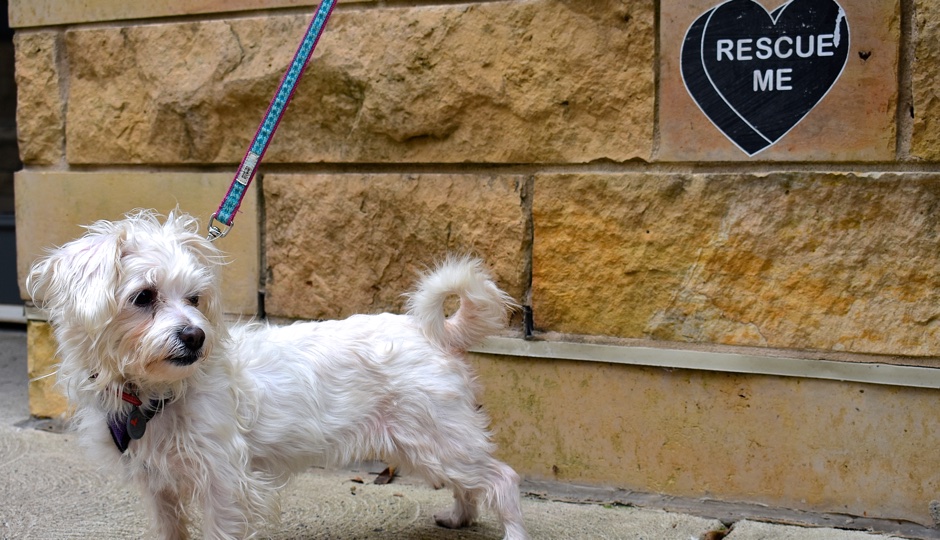 Running style: As we know, runners come in all shapes and sizes and Wesleyan is a perfect reminder of this sentiment. She is small, but she is mighty and speedy! She is quick to pick up a fast pace and doesn't mind keeping it. She runs well at the end of the leash and stays focused on the activity. She could likely stick with a runner during their full sprinting pace, and then continue onward. As one Monster Miler put it, if the Energizer Bunny were in fact a dog, it would be Wesleyan!
Why Wesleyan could be the right dog for you: Good things come in small packages and this package is bursting at its seams! Wesleyan has such a big personality, it's no wonder she can't contain it in that tiny little body of hers! She is always bopping around from person to person, saying hello to one and giving kisses to the other. She has been nothing but loving to everyone she has encountered and has also done well around other dogs. Although lap sized, Wesleyan has boundless amounts of energy and is always ready to join you on your next adventure BEFORE settling into that lap for the evening. If you want a compact adventure or running buddy, this is the gal for you!
If you're interested in adopting Wesleyan, you can find her at Street Tails Animal Rescue in Northern Liberties. You can fill out an adoption application here, or contact them by phone (267-761-9434) or email. And for more awww-worthy photos, check out our previous adoptable running dogs here.
…………….
We work with The Monster Milers each and every week to profile local running dogs waiting to be adopted. The Monster Milers are a group of runners who help shelter dogs burn off energy and get much-needed exercise by taking them on runs around the city, and they also just launched their first-of-it's-kind Adopt a Running Buddy foster program. If you're not in the market for a pup right now, but would still love to help out homeless dogs, you can always become a Monster Miler volunteer or foster parent. Find out more about how to get started with those processes here.
Like what you're reading? Stay in touch with Be Well Philly—here's how:
---