PHOTOS: Be Well Philly Underground's Drake Yoga and Drinks (FOMO Guaranteed) 
Fact: Drake yoga and fancy cocktails make for a LOVELY Tuesday evening.
---
Things we wish were a part of every single day: yoga done to Drake music and fancy — simple syrup-free! — cocktails courtesy of Spirit Forward. Those two wonderful things are exactly what we got at last night's first Be Well Philly Underground event of the year, and I have to say, it was LOVELY.
As you might remember, we posted about a Drake yoga class — as in yoga done alongside music by the rapper Drake — that was coming to Philly back in December. That class sold out super fast, before many folks (including us!) had a chance to get a ticket. So, we figured, why not make our OWN Drake yoga class? (It's probably one of the better ideas we've had so far this year.)
Needless to say, the class, held at Independence Blue Cross's beautiful Independence LIVE space at 19th and Market Streets, was a blast. It was led by Mariel Freeman of Three Queens Yoga, who pushed us through a seriously butt-kicking flow before showing us all one of her new tricks: therapeutic rolling with tennis balls — something I will now want to teach every desk worker I know how to do.
After a lovely savasana to Drake's "Hold On, We're Going Home," cocktail guru Dan Hamm of Spirit Forward served us all up some well-earned drinks — a delicious vodka, blueberry, lime and honey cocoction. But not before showing us all how to make the drink — dubbed the Queen Bee — at home.
Everyone went home with a workout under their belt, Drake lyrics stuck in their head and two new beverage bottles — one from Verizon and one from Independence Blue Cross — in their hands. We repeat: It was a lovely Tuesday evening.
We want to give a big shoutout to everyone who made it to the event. Hope you had a blast like us. And a BIG thank you to Three Queens Yoga and Dan Hamm for treating us all to such a lovely night. If you don't want to miss out on the next Be Well Philly Underground event, make sure to sign up here (it's free!). And meantime, you can live vicariously through the photos from last night's event below.
All photos by Susan Nam.
---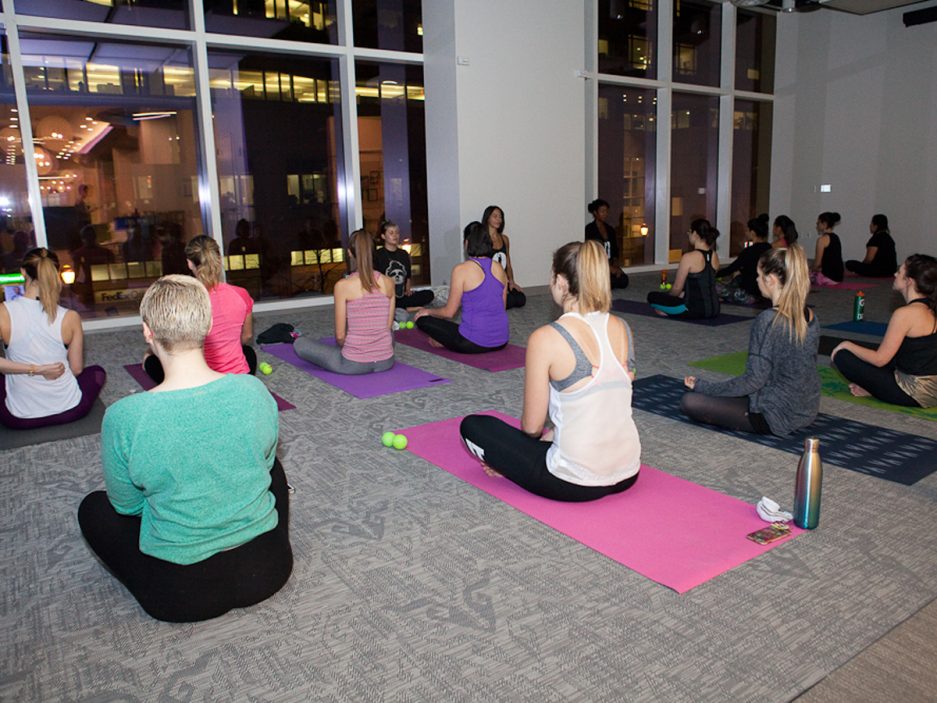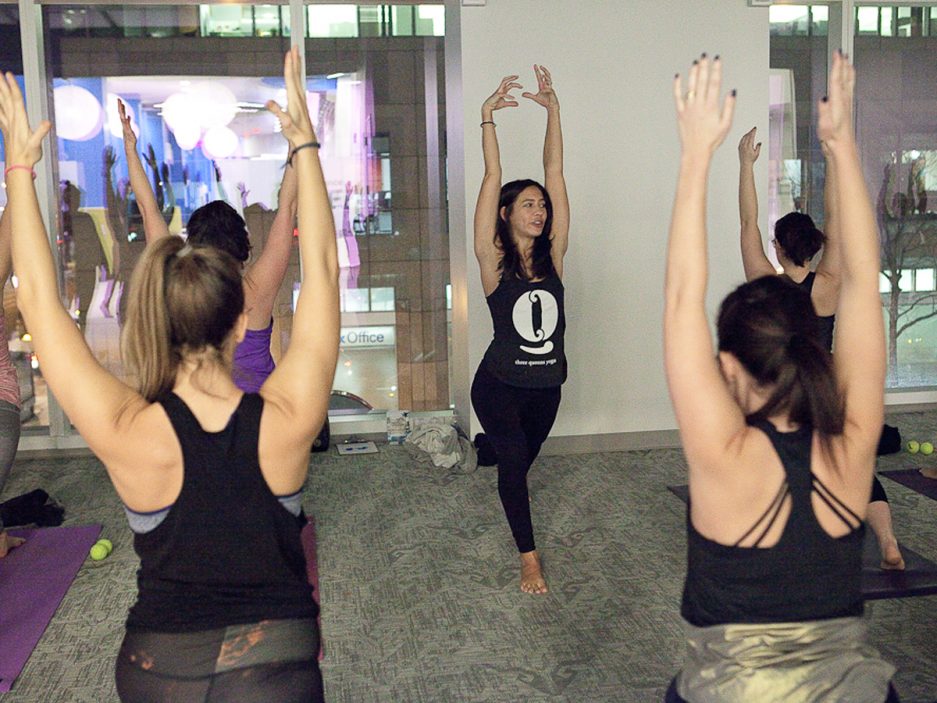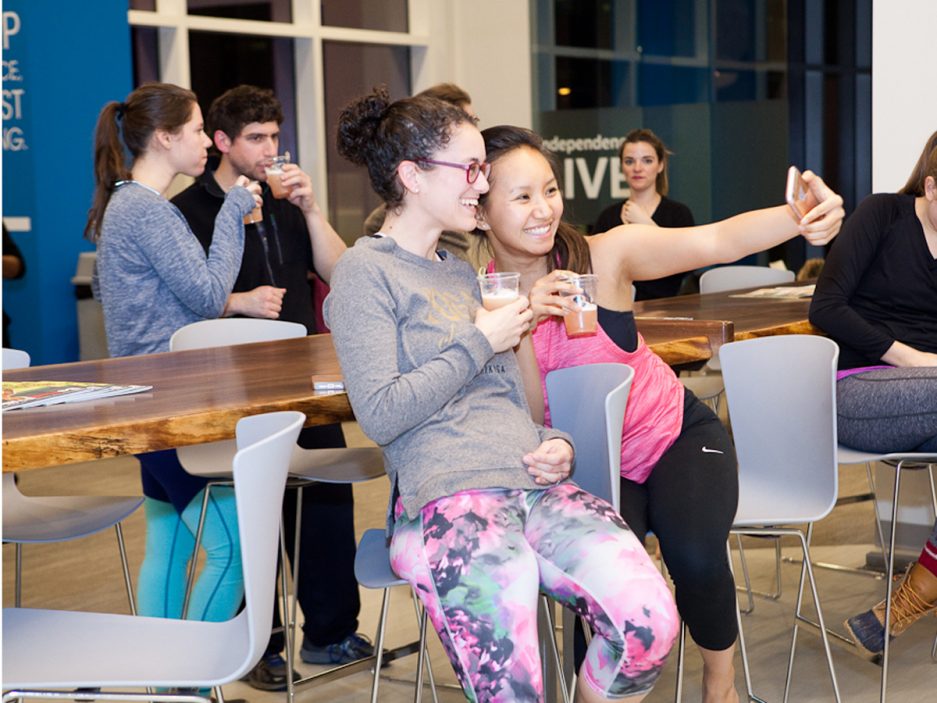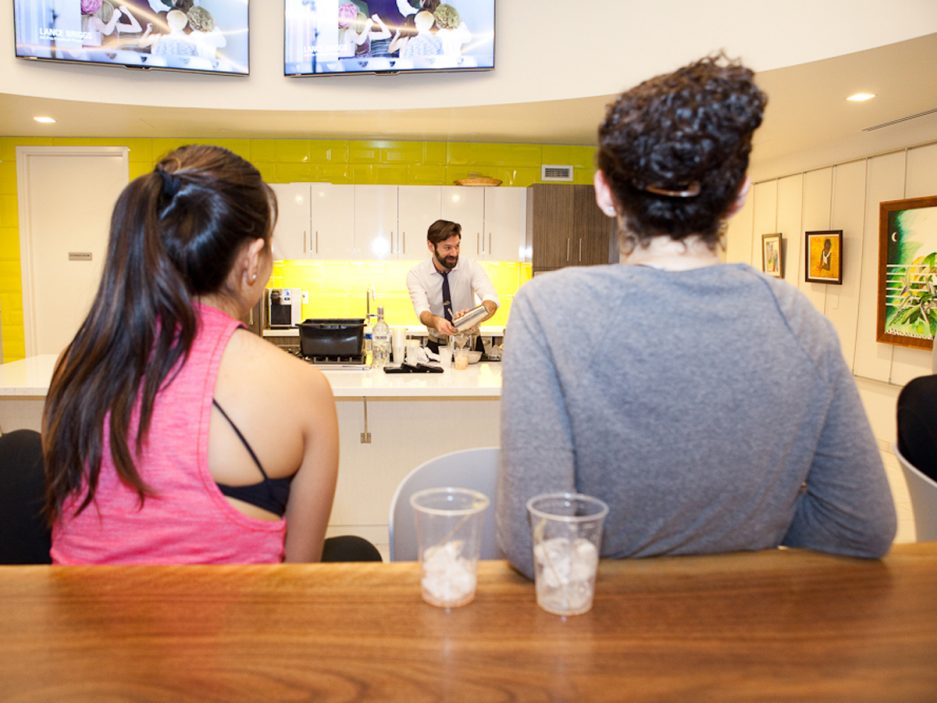 ---
Like what you're reading? Stay in touch with Be Well Philly—here's how:
---