Meet Venus, This Week's Adoptable Running Dog
---
UPDATE 8/06: It's official—Venus has been adopted! From here on out, this adorable pup will be living it up with her new adopters, and her new bulldog brother, Cory.
Up this week, we've got the brindle-coated beauty, Venus. This friendly pooch loves to hit the trails for runs either short and speedy or long and leisurely. When she's not out exploring the city with the Monster Milers, you can find her at the PAWS' Grays Ferry location.
---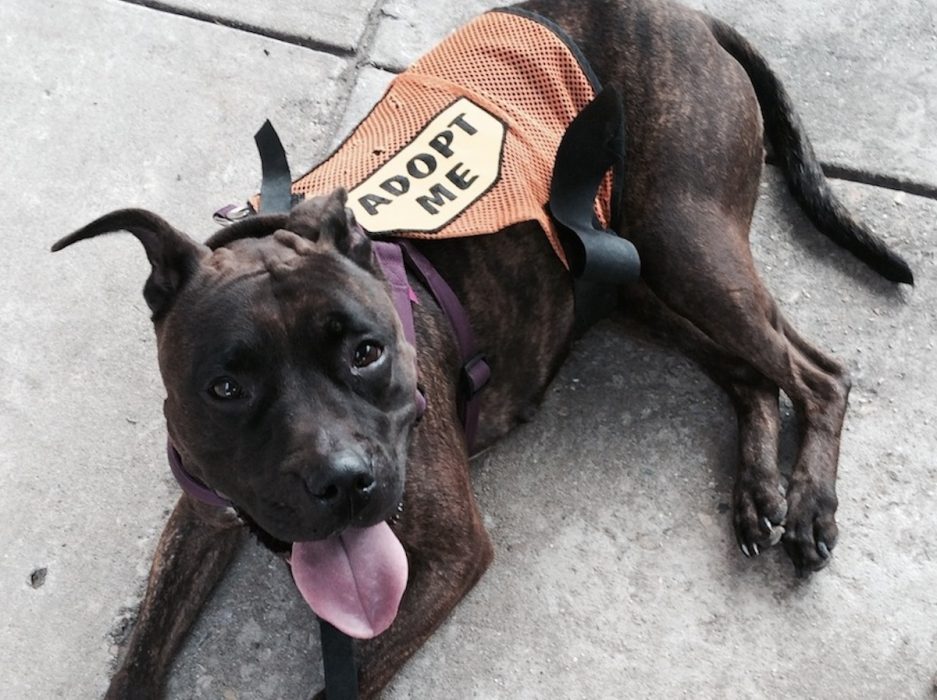 ---
Name: Venus
Age: 1 to 2 years
Breed: Pit bull mix
Size: 53 pounds
Background: Venus was found as a stray.
Running style: Venus has a quiet but confident vibe. She is tolerant and easygoing with both dogs and people, which would make her a great fit for a runner who lives in a busy part of the city. Venus loves to trot amiably alongside her friends, whether the speed is fast or slow, and she can maintain pace for short and longer distances alike. Recently, she fought off a bit of a cold, but that hasn't stopped her from struttin' her stuff with the Monster Milers volunteers!
Why Venus is awesome: Venus was rescued by PAWS after she was brought in to the city's open-intake shelter, the Animal Care and Control Team. As she's named after the goddess of love, you're bound to fall for the beauty and softness of her brindle coat and her deep brown eyes along with her ready smile and her gentle personality.
You can find out more about Venus (and other adoptable animals) here. And for more awww-worthy photos, check out our previous adoptable running dogs here.
……..
The Monster Milers are a group of runners who help shelter dogs burn off  energy and get much-needed exercise by taking them on runs around the city. If you're not in the market for a pup right now, but would still love to help out homeless dogs, you can always become a Monster Miler volunteer. Find out more about how to get started with the volunteer process here.

Like what you're reading? Stay in touch with Be Well Philly—here's how:
---