PHOTOS: Ringo Starr at Tower Theater
The former Beatle brought Fab Four jams and peace signs galore.
---
The Beatles are such a universal music experience that many of us have odd entry points to their work. Mine was getting to learn "Yellow Submarine" as an elementary school student back in 1980s Northwest Indiana for a school concert. Little could I imagine that this would be one of the touchstones for a love of rock music, and that around 30 years later I would be in Upper Darby singing along with Ringo Starr to the same song — one he introduced by saying if you do not know it you should be at a Led Zeppelin concert (not missing a beat, one of his bandmates even started playing "Stairway to Heaven").
That playfulness showed how loose his All Starr Band is and exemplifies the high-quality rock and roll night they brought to the Tower Theater on Friday. With his fingers practically in a permanent peace sign and his clothing revealing a connection to a band that put out an album called Revolver, Starr was a consummate showman and right at home as leader for his six band members. At the helm as singer, he began the show with "Matchbox," a Carl Perkins song The Beatles covered. Other Starr-centered standouts included a rousing "It Don't Come Easy" and "Photograph."
Each member of the All Starr Band got multiple moments to shine playing songs by bands they were connected to. Upper Darby native Todd Rundgren was right at home. Declaring how he used to see classic movies like Fantasia at the Tower, he got to lead the band in a fun version of "Bang the Drum All Day." Toto guitarist Steve Lukather helped to mix some Toto songs into the mix that I never imagined I would hear live — "Rosanna" and "Africa."
Gregg Rolie, keyboardist of Santana fame, led two of the highlights of the night. "Oye como va" was spirited, inspiring dancing in the aisles while "Black Magic Woman"/"Gypsy Queen" led to some great extended jams, especially a grand percussion explosion from Gregg Bissonette and Warren Ham.
The finale of the extremely apt "With a Little Help From My Friends" and an encore rendition of "Give Peace a Chance" was a fitting way to end a night that showcased the joy of rock and roll through the lens of one of its icons, Ringo Starr.
---
Ringo Starr at Tower Theater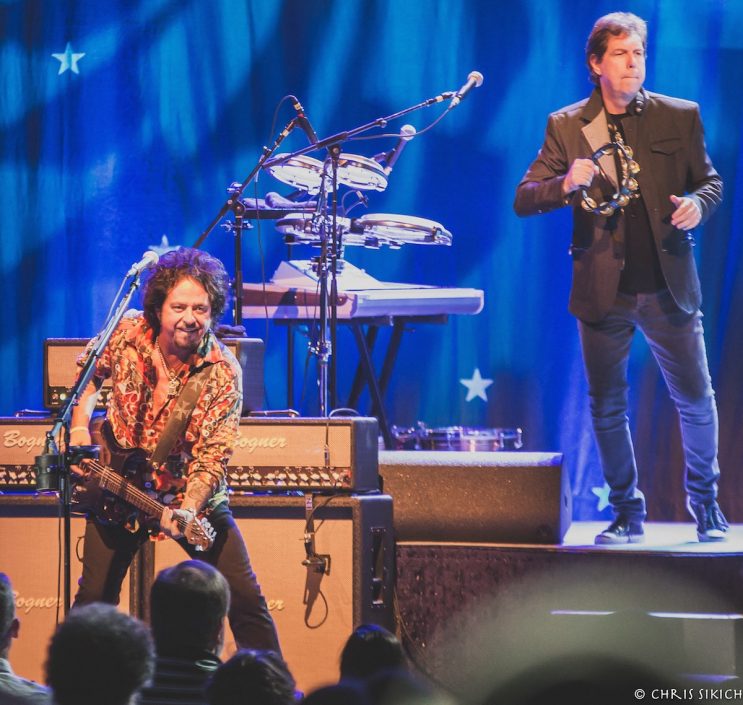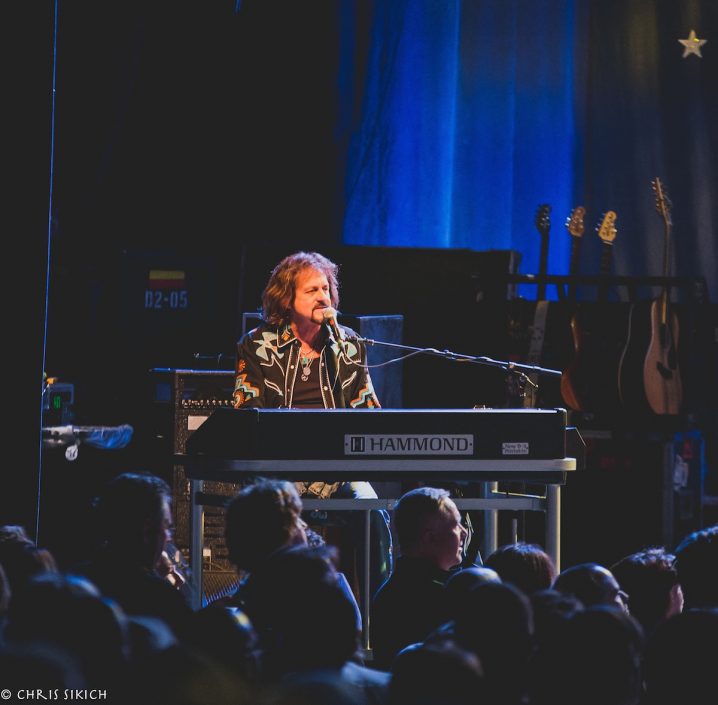 ---
Keep up to date with Ticket's local arts and events coverage. Here's how:
---