5 St. Patrick's Day Drinks Every Self-Respecting Irish Person Needs to Try
To truly embrace the Irish spirit this St. Patrick's Day, you should try Kilbeggan Irish Whiskey, crafted with care in the oldest licensed distillery on the Emerald Isle. Kilbeggan is the perfect choice for a variety of Irish cocktails. If there's a chill in the air on St. Paddy's Day, improve your cup of Joe by making it a Kilbeggan Irish Coffee. Don't forget the whipped cream. To please a crowd, make a batch of Brosna Sours, a refreshing combination of citrus and whiskey, named for the River Brosna, which still powers the mill at the Kilbeggan Distillery. To impress those guests who have tried everything, pique their curiosity with The Wheel, made with a wisp of absinthe. For a new take on a classic cocktail, select a Kilbeggan Single Pot Still Old Fashioned, ideal for evening sipping. Finally, for those seeking simple elegance, pour Kilbeggan Select 19 Year Batch, neat. Sláinte!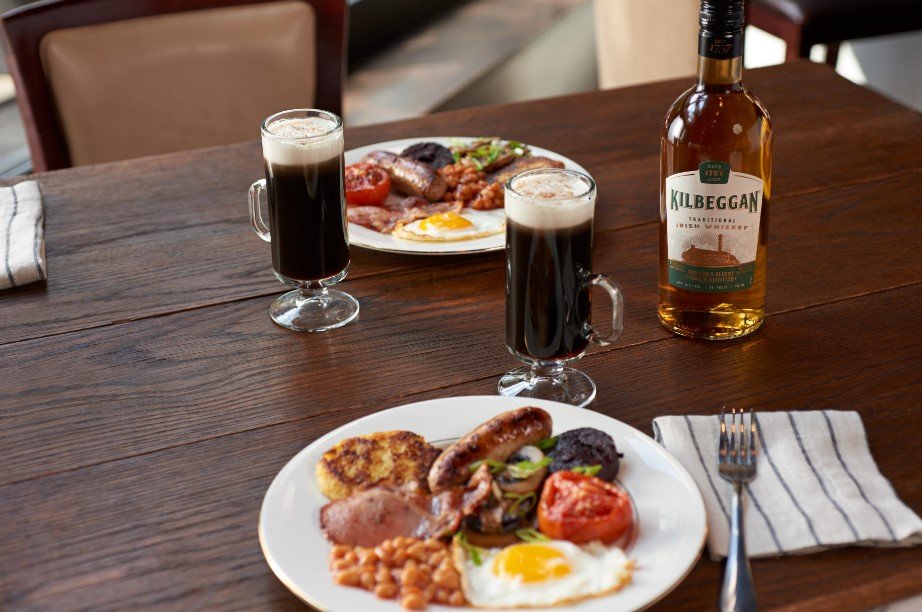 KILBEGGAN IRISH COFFEE
1 ½ parts Kilbeggan Blended Irish Whiskey
1 tablespoon of brown sugar syrup (2:1 sugar to water)
3 parts medium to dark roast coffee
Float lightly whipped heavy cream
Top with grated nutmeg
Rinse coffee mug with hot water and then add brown sugar syrup and Kilbeggan whiskey. Fill mug with coffee. Lightly whip heavy cream and pour gently into the mug over the back of a spoon. Garnish with freshly grated nutmeg.
BROSNA SOUR
2 parts Kilbeggan Single Pot Still
¼ part lemon juice
¾ part grapefruit juice
¾ part simple syrup
1 egg white
Combine ingredients, shake without ice, then add ice (½ tin) and shake again. Serve up in a coupe glass.
THE WHEEL
2 parts Kilbeggan Single Pot Still
½ part Aperol Aperitif
¾ part lime juice
¾ part simple syrup
2 dashes of absinthe
Combine ingredients, shake with ice and serve on the rocks.
KILBEGGAN OLD FASHIONED
1 ½ parts Kilbeggan® Single Pot Still
2 dashes aromatic bitters
1 bar spoon simple syrup or cinnamon syrup
Combine ingredients in a mixing glass. Add ice and stir briefly. Serve over a large ice cube. Garnish with a sprig of rosemary.
This post was produced and paid for by Beam Suntory
---