5 of Philly's Favorite Burger Joints Are Now Open for Delivery and Takeout
In the past couple decades, Philly has elevated the cheeseburger to the level of craft and attention it deserves. It's become a key part of the unique charm of Philly; you could stop into a local dive bar for a pint, and end up biting into the best burger you've ever tasted. Even if your bar-crawling days are on hold, digging into Philly's greatest pub fare doesn't have to stop. According to Open for Takeout (a database of local restaurants that are still taking orders), many of Philly's restaurants and bars are open and delivering the burgers, wings, fries and, of course, beer that have made them Philly institutions. To start your summer off right, here are our favorite burger joints doing delivery and takeout.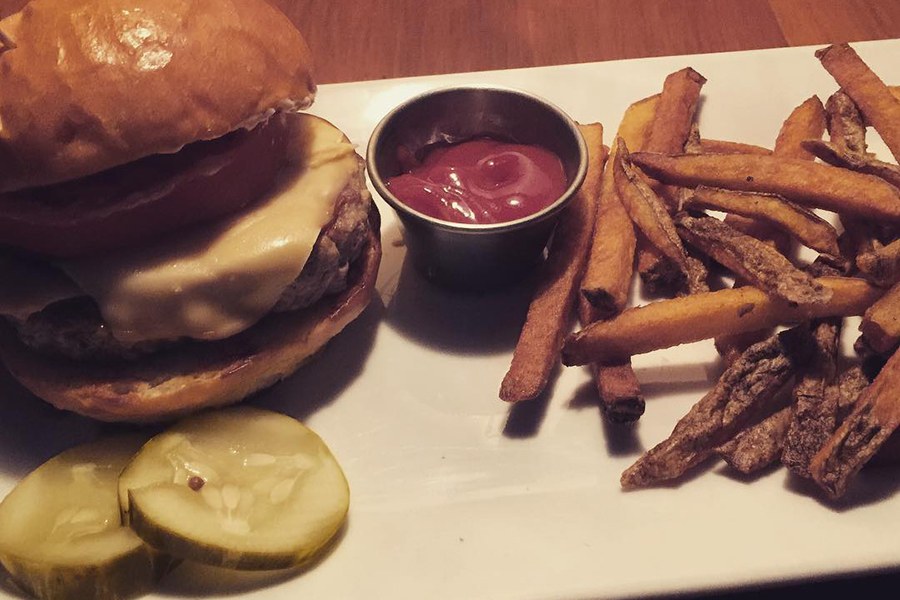 Union Tap House won Philly mag's own Battle of the Burger a while back, with this gourmet little number:
"Crispy-fried pulled pork mac & cheese served on top of a grilled burger. Seasoned with homemade barbecue dry rub, melted pepper jack cheese, bacon and Jameson-infused barbecue sauce on a toasted brioche bun."
The menu also features some of the tastiest wings west of Center City, with more than a dozen sauce options, from "El-Peacho" to "Thai Hot." (215) 482-8980
The Grey Lodge Pub has been a Philly favorite for several years now, putting North Philly's bar scene on the map (it was named by Esquire as one of the country's best bars). And it's not just the beer selection: chefs have been given an unusual amount of freedom and resources to pursue their passion there over the years, and the best results have remained on the menu. Philadelphians fill the two-level bar for their twice-fried fries (served with salt and pepper or spicy Cajun-style, your choice), plus the house-smoked chicken wings, available in "atomic" and "General Tso's style." (215) 856-3591
Like Grey Lodge, Dawson Street Pub has been on the forefront of beer culture for a while now, but with some alternative takes on traditional pub fare that sets them apart from other craft beer bars. Their chicken wings are great, but so are their seitan wings, served crispy with hot or ginger curry sauce. Their burger is made with ground beef sourced from a local South Philly butcher, and their veggie BBQ sandwich holds up just fine. (215) 482-5677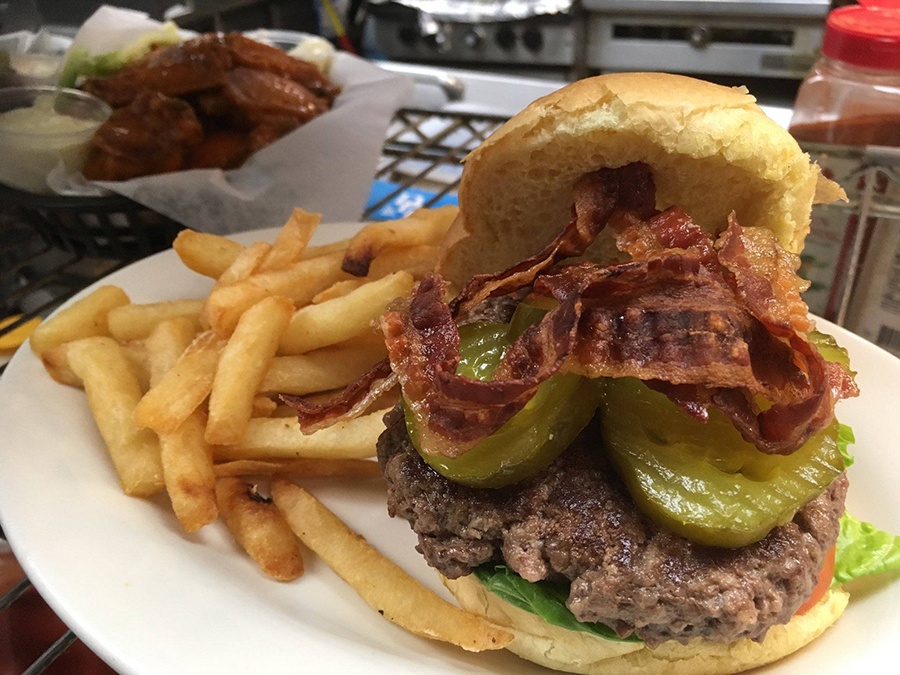 The Bayou Bar is a local fave in Manayunk, beloved both for its wings and its pricing. On Monday and Tuesday, they offer wings for a quarter, and on Fridays, they've got a happy hour hawking $1 drinks from 6 p.m. to 7. On top of the regular offers, they've got daily deals for their Cajun-inspired and traditional pub fare, including po' boys, hard-shell crabs and loaded waffle fries, plus an extensive burger menu. (215) 482-2560
What list of Philly's great pub fare would be complete without a bar with at least some Irish roots? While many people were coming to watch the game, Cavanaugh's was quietly producing some great food, and the formula has worked: they now have three locations around Philly. Go vegetarian with a Beyond burger, or indulge with Cavanaugh's burger, featuring sugar-cured bacon. The wings, of course, are pretty great too. (215) 665-9500 (Rittenhouse), (215) 928-9307 (Society Hill), (215) 386-4889 (University City)
To order now, or explore more restaurants open for takeout and delivery, visit Open for Takeout at budlight.com.
This is a paid partnership between Bud Light and Philadelphia Magazine's City/Studio
---