The One Industry That Could Be Key to Philly's Economy in 2021, Explained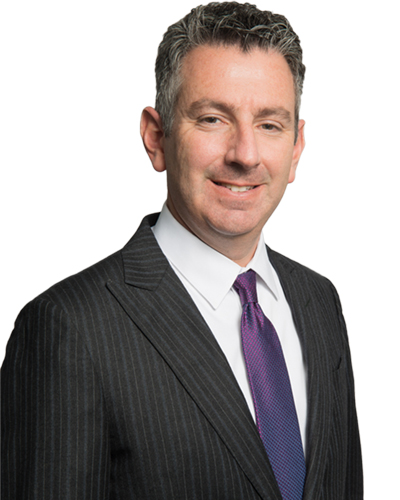 B.J. Hoffman is a tax partner and co-leader of Citrin Cooperman's Staffing Practice, which provides accounting and consulting services to more temporary staffing companies than any other CPA firm in the country. Hoffman has sat on the board of the Mid-Atlantic Staffing Association and, with more than 25 years of experience in the areas of audit, tax and litigation support, serves clients in a wide range of industries including closely-held entities in staffing, health care, franchising and law firms.
When people talk about the "staffing industry," what exactly are they referring to? Aren't these just "headhunters"?
The breadth of the staffing industry in the U.S. extends far beyond the "headhunter" moniker! With more than 20,000 staffing firms employing in excess of 17 million Americans, the staffing industry plays a vital role in both the national and local economies. The staffing industry provides U.S. companies with essential workforce solutions, ranging from temporary contract employees to permanent recruiting assistance and labor consulting services. Staffing firms connect the American labor force with employers, sending up to three million employees to work in this country every day. In many ways, the staffing industry is the fuel that keeps the U.S. economy running.
What challenges face the staffing industry today, particularly in the current COVID-19 and post-pandemic environments?
Like all other businesses, the staffing industry has certainly been tested by COVID-19. Staffing firms that focus on providing employees to the hospitality industry–restaurants, hotels or travel-related businesses–have been devastated by the pandemic. Conversely, staffing firms specializing in the delivery of healthcare labor, like traveling nurses, have thrived. Other "winners" in the industry include those providing light industrial workers to the logistics sector, like package deliveries or food distribution. Other staffing verticals like IT, biotech, and clerical and administrative fall somewhere in between. Regardless of whether the particular staffing enterprise has been bolstered by the pandemic or "beaten-down," staffing firms must remain nimble, and are subject to rapidly changing economic crosscurrents.
How can the use of a staffing firm help a business owner thrive?
Business owners are best served by focusing on what they do best, whether maintaining customer relationships, delivering superior service, or generating new business opportunities. I am not aware of many executives whose time is best spent navigating the intricacies of hiring, locating talent, training employees, or learning the byzantine rules and regulations of state and local employment law. Staffing firms offer business executives the benefit of best employment practices, and the flexibility to rapidly grow or reduce their workforce by relying on those that know and understand labor best—those who have made a career of delivering workforce solutions to U.S. companies. The staffing industry delivers labor to U.S. business owners every day, offering executives the "know-how" that allows for cost reduction, increased efficiency and enhanced operations.
Learn more about how Citrin Cooperman helps the staffing industry thrive here.
This is a paid partnership between Citrin Cooperman and Philadelphia Magazine's City/Studio
---