3 Philly Industries That Transformed During the Pandemic (And What That Means for Our City's Future)
During the pandemic, we've seen daily life in Philly transform, and in the middle of a hard winter, the stores and businesses that define our city are continuing to adapt and evolve. But with a small light at the end of the tunnel in the form of a vaccine, many of us are starting to wonder, what will life look like when COVID-19 isn't shaping our everyday routines? What kind of city will we be returning to?
To get a better idea of how businesses are adapting to survive through 2021 and continue to grow in a post-pandemic world, we spoke to Kevin Ryan, partner at Citrin Cooperman, an advisory firm with expertise in business strategy. Ryan has worked with numerous top Philly businesses during the pandemic, and despite the challenges, he's seen encouraging trends in how Philadelphia retail and industry could emerge from the pandemic stronger than ever.
Here, we discussed which businesses have managed to grow during the pandemic where others have not—and which trends are likely to continue during the vaccine rollout and beyond.
Restaurants
The struggles of Philadelphia's restaurant industry has been especially disheartening, particularly because of Philly's reputation as a food city. But according to Ryan, the industry's resilience has proven it's not the end.
"Restaurants have been hit so hard. But I'm also seeing the successful ones understand that the most important challenge right now is figuring out how to get their food to their customers," Ryan says.
Innovation in service will be a key trend for the restaurant industry in 2021. Maximizing space is one key way restaurants have adapted. Ryan points out that he's seen restaurants have success by spreading out their hours, expanding to a breakfast or lunch service when they've formerly been dinner-only. This allows them to bring in additional revenue, while allowing more time for customers to space out visiting the restaurant, which can make peak dining hours less packed.
Outside dining has become more conscious as well, with restaurants paying more attention to ambience and comfort, as it increasingly looks like it could become a permanent fixture of dining out. Wooden structures with individual compartments, heaters and even outdoor TVs are an increasingly common sight in Center City. Commercial neighborhoods are increasingly closing down their streets for important dining hours, a change that could bring a permanent boost to restaurants that can survive into the spring and summer.
Small businesses have also adopted the pickup and delivery services once the domain of larger corporations. Drive through windows are now being used to hand over high-end meals. New curbside drop off systems provide customers with the option to pull up to an assigned parking space and have restaurant employees place the pre-paid food into the driver's trunk, making for a truly touch-less experience. Even supermarkets have begun to adapt to a world where it's easier than ever to pickup a meal—pre-made, cook-at-home lunches and dinners are now displacing buffets at many markets.
Even though things are tough right now, these innovations could help the city's restaurant industry strengthen after the pandemic.
"Greater efficiency and service options for the customer will help restaurant owners have more flexibility and security to focus on quality and creativity, when we get back to a safer environment," Ryan says.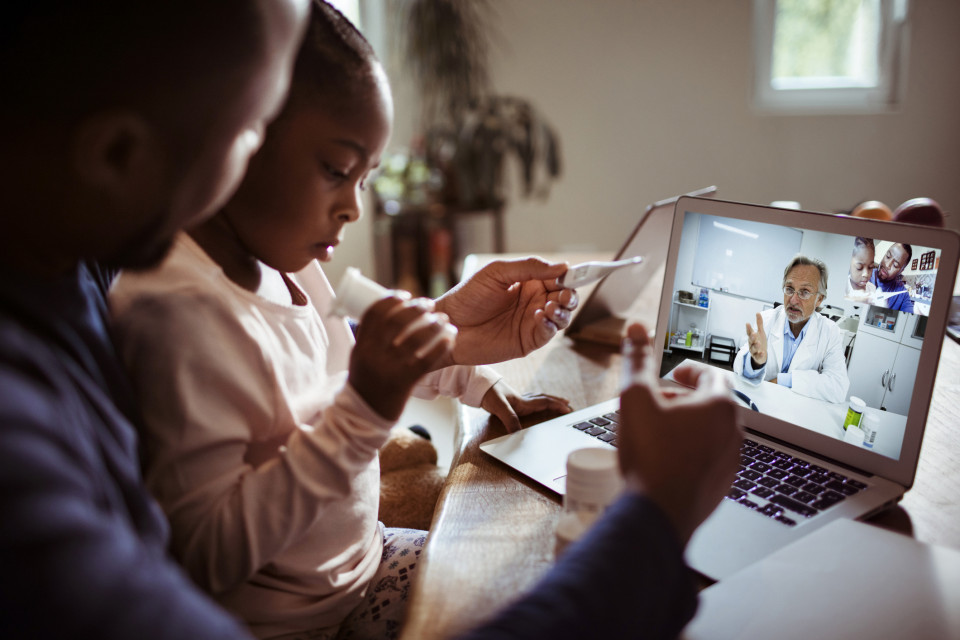 Healthcare
The healthcare industry has struggled during the pandemic, not only due to the dangers frontline workers experience and the flooding of hospitals with COVID-19 patients, but also due to the cancellation or delay of routine appointments and non-emergency procedures that hospitals depend on for revenue.
However, the risk COVID-19 poses to people with pre-existing conditions has created a new focus on maintaining their health, prior to a problem occurring. That presents a new opportunity for the healthcare industry.
"They'll continue to grow because people are more concerned than ever about not just COVID-19, but how do I take care of myself so that I'm not more at risk in the future," Ryan says. "There's a realization that you need to proactively focus on improving and preserving your health, and that includes speaking with medical experts to develop a plan of action, and then continuing to evaluate and adjust."
Holistic health centers, focused on preventative measures like getting their patients in shape, making sure they're sleeping well, and heading off conditions like diabetes, are set to become more popular, according to Ryan. Non-traditional medicine, such as medicinal marijuana, will also grow as a result, particularly in treating conditions exacerbated by the pandemic, such as anxiety.
Product development is also set to accelerate. The historic, moonshot-like effort to develop a vaccine has paved the way for a new era of innovation in the healthcare industry.
"Companies are saying 'This is the trendsetter.' We've been able to break down some barriers here, some bureaucracy and different layers that in the past would have held up a product release," Ryan says. The assumption is that through innovations in both the process of vaccine development, as well as navigating regulation, vaccines and treatments can be produced at a faster rate, leading to more long-lasting protections for patients against a wider variety of viruses.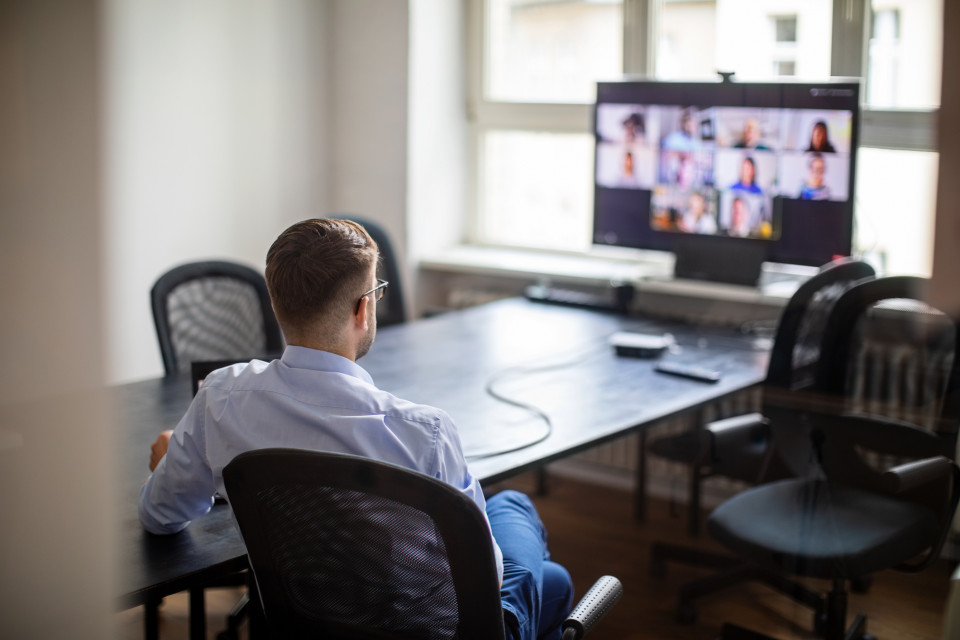 Telecommunications
The tech industry is booming as it becomes more important than ever for daily interaction. Particularly, the pandemic has forced major companies to embrace new technologies that they may have been too preoccupied with day-to-day demands to take on before.
"Companies are hyper-focused on making sure they have the appropriate technology to get through the pandemic while ensuring their staff can work as efficiently as possible," says Ryan. "They're seeing a nice return on it as a result of slightly lower labor costs because jobs are getting done quicker." That means more money flooding into software and hardware focused on connectivity. And with a more virtual office, companies are also able to reach out to top talent across the country, either for temporary help from staffing companies or for permanent positions. Since talent will always be a company's most important resource, that change is likely to stay—and that means investments in making sure those distanced workers can operate efficiently will grow as well.
Overall though, the need for a core physical office, especially for idea- and discussion-driven companies where close interaction is key, will never go away. That's where Philadelphia, according to Ryan, shows promise coming out of the pandemic. Due to the number of high level educational institutions, the number of healthcare providers, and the relatively low cost of living in Philadelphia compared to larger cities, it's a good place for companies to situate a headquarters that can then reach out for support from other major workforces in places like New York, D.C. and elsewhere.
"I think we have to continue to point out the value of Philadelphia to others around the country," Ryan says. "We have the talent here. We have top-rated universities. We have healthcare and life sciences innovation and infrastructure. We have great hospitality here and a better cost of living than these other big metropolitan cities. The city might look different coming out of the pandemic, but we're seeing reasons for hope."
This is a paid partnership between Citrin Cooperman and Philadelphia Magazine's City/Studio
---